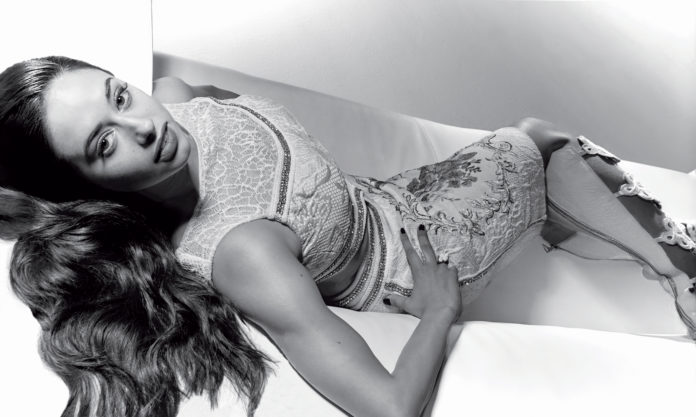 By Jon Warech
Photography by Christopher Micaud
Jeanine Mason is living the Hollywood dream, but the Miami native—who won season five of "So You Think You Can Dance" and stars as Dr. Sam Bello on "Grey's Anatomy"—never really looked at this life as a fantasy.
She calls it a mix between naiveté and good parenting, but when she wanted to dance and act as a child, her Cuban parents never put a doubt in her head. Four days after graduating from Ransom Everglades School in Coconut Grove, she moved to Los Angeles for "So You Think You Can Dance," and that's when the reality of this fantasy kicked in.
"One of the first days on set we were doing a rehearsal with all the lighting and cameras, and I had that first moment of 'Oh my God, I'm inside of the TV,'" the 27-year-old says from the "Grey's Anatomy" set. "That was crazy. Then I was like, 'Oh, I'm here. I made that work. Anything really is possible.'"
When she wanted to dance, her parents let her dance. When she wanted to act, they supported her desire to get involved with theater at school. Then they enrolled her in voice lessons because there's really no such thing as a double threat.
They had that "go for it" mentality for her because that was their mentality for themselves. Her father was a minor league ballplayer-turned-businessman stuck in middle management with children to feed. He took a risk and started an insurance company, and Mason's mom, an accountant, eventually went to work alongside him. "It was massively successful for him, but he took that leap of faith," Mason says.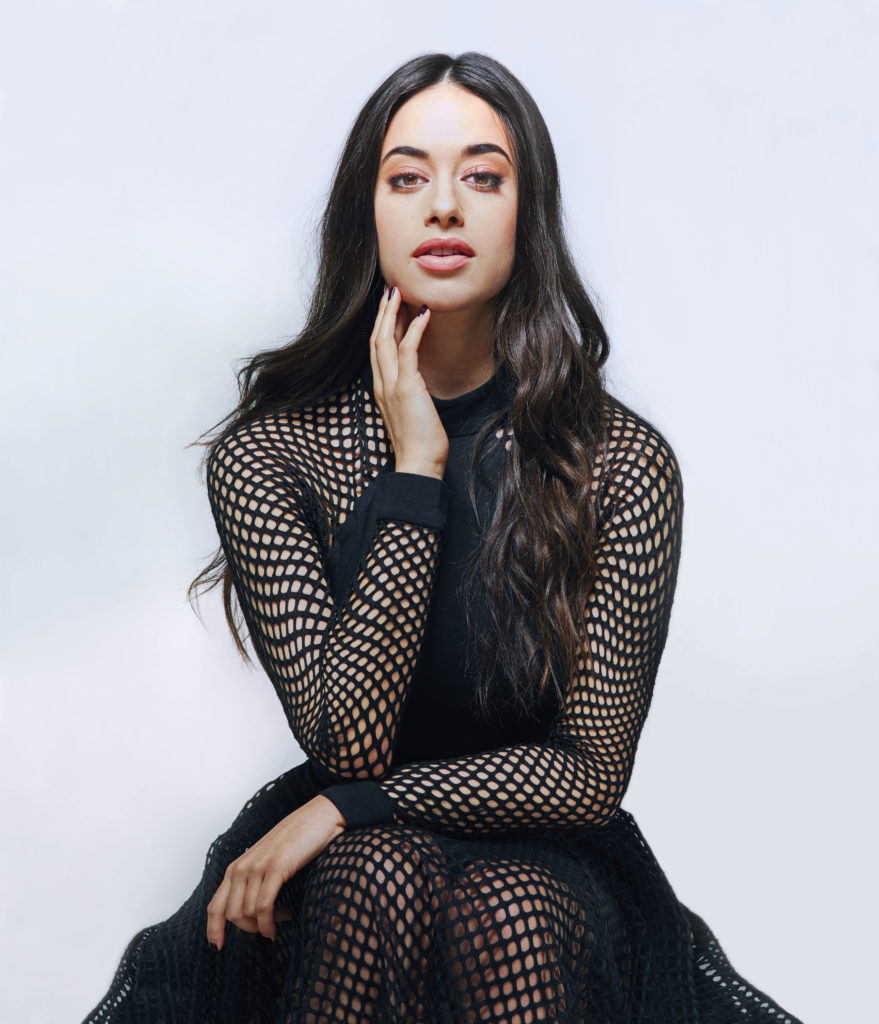 Mason took that leap herself by moving to L.A. and then turning down numerous well-paying dance gigs to focus on acting. "I had to give it a hard no to really refocus and allow myself the time to be in acting class," she says. "My parents are smart business people and have always been able to talk to me about my business in a way that is a universal language. And coming from dance, the way I approach work is very athletic."
Practice makes perfect, and it paid off for Mason, who landed small roles on "Big Time Rush" and "NCIS: Los Angeles," recurring roles on "Bunheads" and "Of Kings and Prophets" and eventually the job with "Grey's Anatomy." She also recently landed the lead role in The CW's remake of the hit show "Roswell."
While Mason's performance talents are clear, her enthusiasm for this entire resume and everything that will come in the future is not an act. As someone who sobbed through episodes of "Grey's Anatomy" with her sister every week, she's still "fangirling" at the opportunity to work alongside Justin Chambers, Ellen Pompeo and especially Chandra Wilson, who she says "has so much gravitas and love and fury in her body, and she directs it so artfully."
The job excites Mason so much that she almost spilled a spoiler for an upcoming episode to gush about another star coming on the show but caught herself at the last second. "I was totally a 15-year-old girl for like 30 seconds and then I was like, 'OK I'm a professional actor, I'm on the set, let's get back to work,'" she says.
She is a fan who regularly needs a reminder that she's been invited to the dance. Mason attends parties and walks the red carpet, receives texts from actor Eric McCormack (they filmed a pilot together) and is part of the Latinas Who Lunch crew with Gina Rodriguez and America Ferrera.
But Mason also has fans of her own now, including students from Ransom Everglades who reach out via Twitter. In L.A., her strongest and most supportive networks consist of mostly Florida transplants—many with Cuban backgrounds—and she can often be found dining at Cuban restaurants like El Cochinito or dancing with a mojito in hand at salsa club El Floridita, where she hosts her birthday party every year.
But her real taste of home comes with visits from her family: her mom, dad, three siblings, brother-in-law and anywhere between two and four dogs. They take road trips to Santa Barbara, Napa and Big Bear Lake, where she recently went tubing in the snow—a thrill for a South Florida girl. The most important thing about those trips, though, is that the family is together.
"You know someone has a giant family when you walk into their apartment and they have air mattresses hidden in any crevice," Mason says. "That's my apartment. It sleeps 10 at any moment."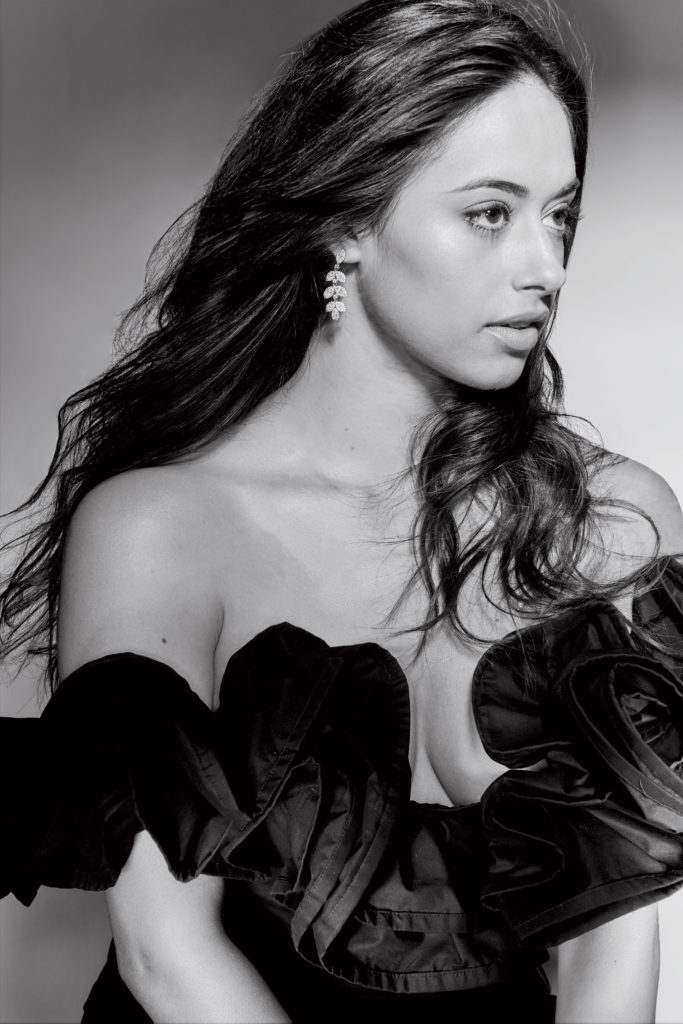 Also occupying that space at times is Mason's boyfriend, who lives in Miami and is a real-life doctor… almost. "He's in his last year of medical school and about to be a first-year resident, which is what I play on 'Grey's Anatomy,'" she says, noting that his friends joke that she got her white coat before he did. "He came to set with me, and it was hilarious because we have a couple of doctors who oversee all the medical stuff. It took him all of five minutes to find them and start talking doctor talk."
All in all, the long distance is working with her boyfriend, who she chats with via FaceTime while wearing matching scrubs, and her friends and family, who she sees often. When she comes home it's a hectic mix of eating, dancing and dishing on "Grey's Anatomy" gossip—"Here I feel like I'm in hibernation, just relaxing for my next trip home," she says—but the hope is to one day return for work as well.
"I want to do a play at the Coconut Grove Playhouse," she says. "I went to high school right across the way and they're planning to do this amazing renovation on the theater. I'm still a theater kid at heart. That I will definitely do one day."
For now, though, she'll settle for being on one of the longest-running, most popular shows of all time.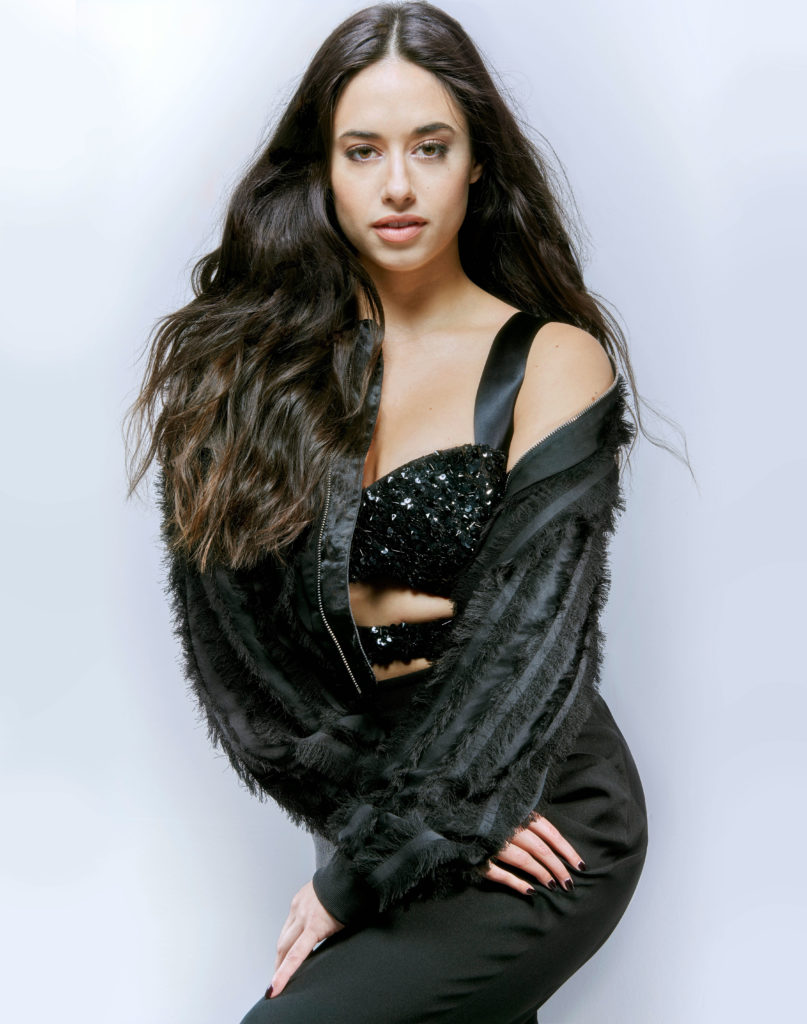 Photographer: Christopher Micaud/LVA Represents
Stylist: Alexander Shera/Celestine Agency
Hair and makeup: Dale Johnson/LVA Represents using Oribe and Laura Mercier
Manicurist: Kyza Williamson/Celestine Agency
This article originally appeared in our Spring 2018 Issue.