Layer up – with direct flights from Miami and a luxury travel company curating bucket-list adventures, Norway is more accessible than ever.
By Angela Caraway-Carlton.
This doesn't look real. It's a sentiment that keeps repeating in my mind as I venture through the wonders of Norway. One morning, I'm speeding through remote, snowy terrain on a sled leading my own troupe of excited dogs — while another afternoon, I'm breathlessly snowshoeing to a mountain yurt for lunch by a crackling fire. Then there was the day, I was zipping around on Europe's most beautiful train ride. Oh, and Norway's famous fjords? Yeah, I explored some of the best like a Viking seafarer. 
Getting to Norway's capital of Oslo from Miami is now easy thanks to new direct flights with Norse Atlantic Airways, but navigating the country's breathtaking landscapes, ever-changing weather, and inter-country transportation can be complicated. To truly experience Norway's off-the-beaten-path marvels, it takes strategic planning and, more importantly, local knowledge. That's where luxury travel company Up Norway comes into play: using their vast expertise, they craft bucket-list itineraries with a sustainable approach that award travelers the chance to encounter Norway's stunning sites while immersing them in culture and food traditions. "This is for those travelers who want to test their limits, make authentic connections with locals and hear how they live and play off the land, or discover new skills," says founder Torunn Tronsvang, before I set off on a week-long adventure-themed trip.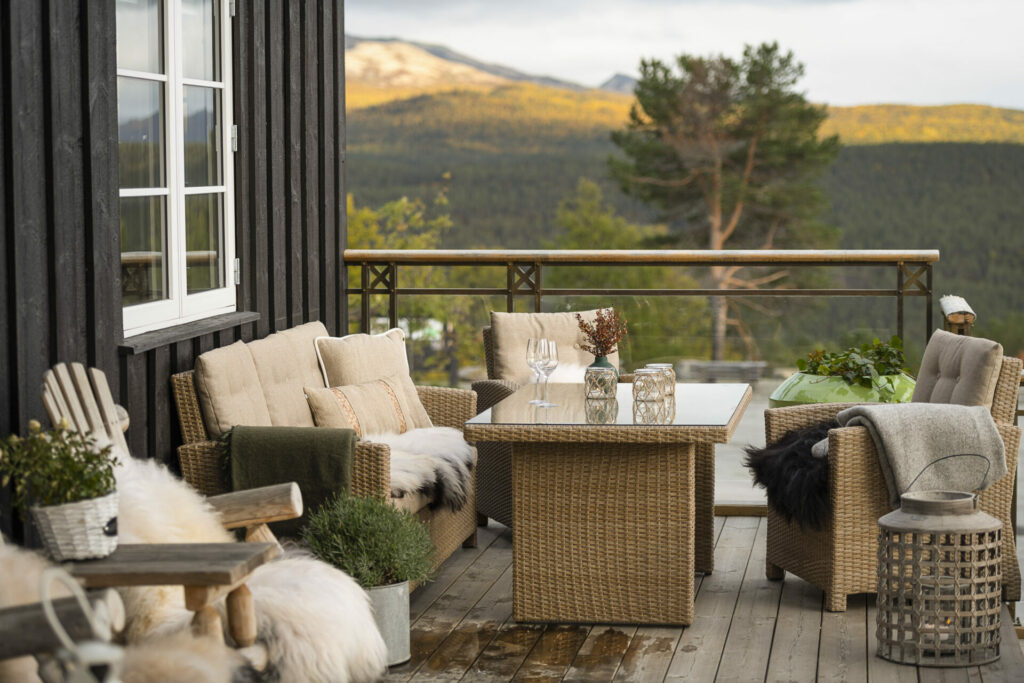 While my late-March tour started in Oslo — where I took in the city's fantastic art and architecture, learned how to make cheese from a local chef, and sweated it out in a sauna session — my nomadic heart couldn't wait to explore more of this wild country. To do so, it took a flurry of planes, trains, automobiles, ferries, and bikes, which Up Norway easily made happen. Hopping on a train, my travel group zipped off to the remote mountain village of Skåbu, Norway's oldest and highest inhabited village, to check into Skåbu Fjellhotell where owners Jannicke and Henrik warmly greeted us. During the stay, our hosts gave us a more in-depth understanding of how they hunt for food and eat off the land — even smoking their meats on property — and we were treated to a 4-course gourmet meal each night from their labor. "People have lived here for 10,000 years and it's far from everything, so they had to stick together to survive. They had to work to find food, to shelter one another. It's in our DNA, we are tough," says Jannicke, as we sit together by the fire one night. "We have so much space and freedom in Skåbu, and that's something we like to share with our guests." During the day we tapped into those wide-open spaces, snapping on snowshoes for exploration and even commanding our own team of dogs to sled through the snow-draped wilderness. Note to South Floridians: Norwegians will quickly rebuke visitors with the saying, "There's no such thing as bad weather, only bad clothes," and you will want to heed Up Norway's provided packing list to properly weather the ever-changing elements.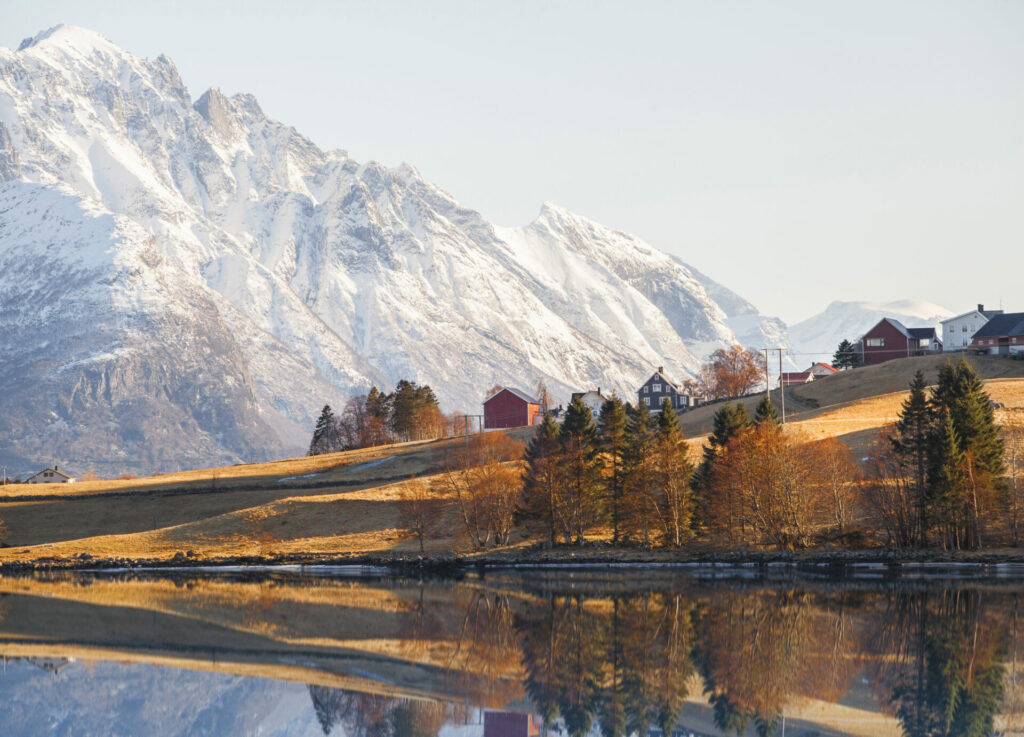 From Skåbu, we boarded the Rauma Railway, tucking in by big windows to gawk at Norway's jaw-dropping landscapes. For nearly two hours, the dramatics unfolded as we whizzed past mammoth mountain peaks, plunging valleys blanketed in snow, and frozen waterfalls. (Known as one of Europe's most scenic rail journeys, it's made cameos in flicks like "Harry Potter and the Half-Blood Prince" and "Mission: Impossible.") But, if possible, we were treated to the most breathtaking vistas upon arrival at Storfjord Hotel, an eco-chic boutique hotel that's perched on a pine-forested hillside overlooking the magnificent Storfjord and Sunnmøre Alps. The epitome of a hygge (cozy) lifestyle, a stay here presents a mix of activities from relaxing dips in the outdoor jacuzzi and sipping a glass of wine in the quiet library — all while soaking up the panoramic views of the fjord's sparkling waters — to those catering to the adventurous spirit. One morning, we slipped on dry suits and kayaked through the chilly blue waters of Glomset Bay with the snow-capped alps standing guard in the background; then lunched at a nearby farm where the couple still lives like their Viking ancestors.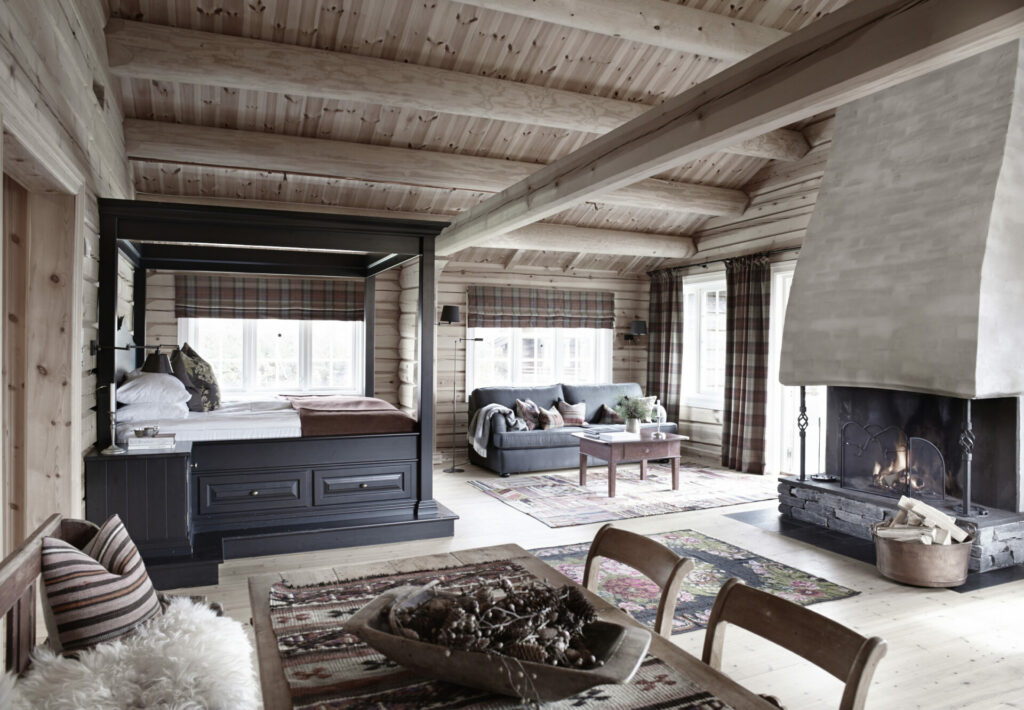 Famous for its fjords — Norway has bragging rights to more than 1,700 —a private cruise with a local captain escorted us through one of the most beautiful, Hjørundfjord. Cutting through the turquoise waters hugged by mountains, which cast their reflection across the water like a painting, the stillness and scenery took my breath away. The highlight of the excursion was a surprise stop at restaurant-bar Christiangard Bygdetun, where we enjoyed an Instagram-worthy moment of swinging over the fjord and popping a bottle of bubbly to toast to the epic experience. Some even took a quick dip in the frigid waters. Once again, it was one of those bucket-list encounters that I could have never orchestrated on my own. 
www.flynorse.com.From there, our expedition took us to Union Øye, a historic hotel that looks as if it was plucked from a fairytale and has been frequented by royals, authors, and playwrights since 1891. With another dreamy backdrop amid the mountains on Norangsford, this where guests can immerse themselves in nature yet enjoy a hotel dripping in opulence. In the evenings, the staff regales guests with storytelling sessions that transport one back in time, and during the day, there are activities like e-biking through the valley or snowshoeing to a bonfire lunch. When it was time to leave, I truly understood why Norway is considered one of the happiest countries in the world. www.upnorway.com and www.flynorse.com.