By Melissa Puppo. Photography by Jason Nuttle.
If you asked Emilio Dominguez what he envisioned for his life in 2017, he would have told you something along the lines of honing his mixology craft and finding a steady income to help support his wife, Jimena Dominguez, and newborn daughter, Valentina. A former Air Force Staff Sergeant, Emilio had returned home to Fort Lauderdale, unsure about his direction in life after serving in the military for six years.
He navigated working between jobs, everything from starting a construction business that never took off to eventually finding his way in hospitality. "We had bills to pay and student loans, so I went back to what I knew, which was the restaurant business," says Dominguez, who grew up in the industry because of his parents. "I started bartending, and I did really well with it."
He earned the Certified Specialist of Spirits (CSS) designation, as well as certifications from the CRT (Mexico's official tequila regulatory body) and Tequila Patrón. "I was known as 'the tequila guy,' Dominguez jokes about finding his niche. But it wasn't until the opportunity to buy The Modern Rose in Deerfield Beach (six doors down from where he was bartending), became a viable option that his life would forever change.
"It was a really good value because it was losing money, and it was tiny," says Emilio of the inconspicuous tea shop operating out of The Cove Shopping Center. With a background in finance, he imagined rolling out a coffee and food program, operating at more consistent hours, and marketing it — much like how he would manage a restaurant business. He and his wife took a leap of faith and bought it in 2019 right before welcoming their second daughter, Natalia.
Fast forward to today, and that tiny-but-mighty concept has grown tremendously — breaking its monthly revenue consecutively for the past two years. Long gone are cups of tea; Modern Rose's concept is built upon an inventive coffee program, thanks to Emilio's mixology repertoire. Think unique concoctions, such as Mermaid lattes, plus delicious bites curated by Jimena. A favorite is the "Some Like It Spicy," a savory combo of Tuscan bread topped with roasted corn, elote seasoning, cotija cheese, Mexican cream, and chili flakes. The concept's success has become so integral for Emilio, he celebrated it with a tattoo of a rose on his right hand.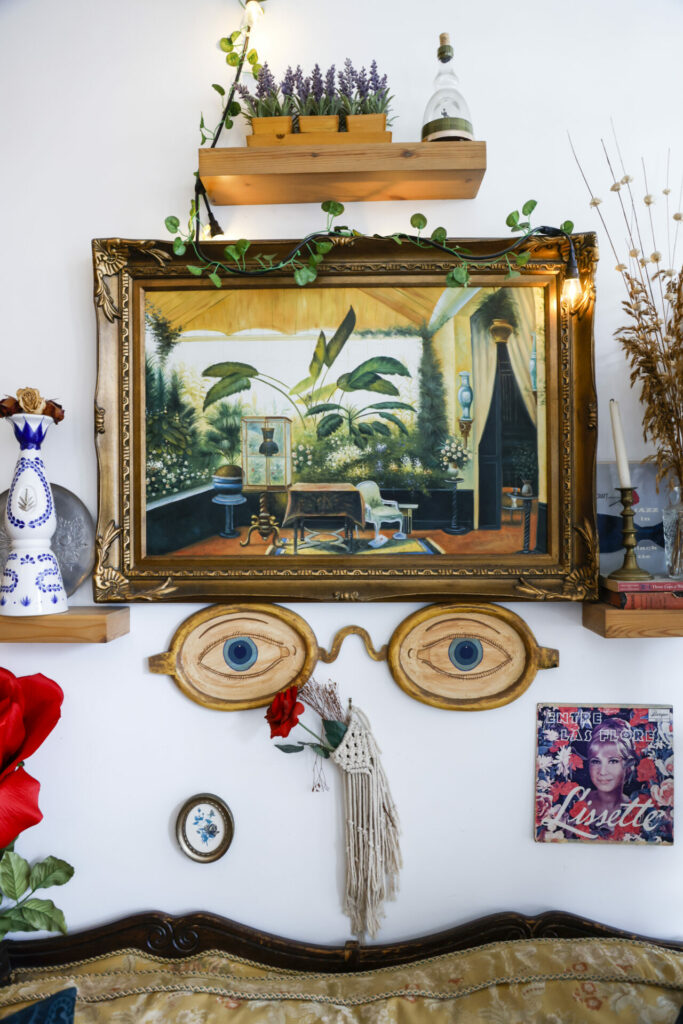 Currently, he's operating The Modern Rose in Deerfield and preparing to open a second Fort Lauderdale outpost that will debut along Sunrise Boulevard in June. The original Modern Rose is also gearing up for a facelift. Expect to find it a few doors down, operating in a bigger space with a full kitchen and an expanded menu. It'll serve low-ABV cocktails and mocktails, and bottomless mimosas for a quintessential brunch experience. The former space is being converted into a '50s hangout (fries and malt shakes, anyone?) dubbed "Grease Lightning" in honor of the 1970s hit film. "Imagine Grease and Happy Days and the staff wearing leather jackets," says Emilio with a smile. The back half of the space will make way for his new catering company, Rosewood Gatherings.
To better manage his ever-expanding businesses, Emilio launched the hospitality group LOL Hospitality. Short for "labor of love," the group is "changing the way" people think about hospitality and offering an approach of passion and integrity through different concepts like Cleopatra Royal Coffee, operating inside Art Fitters in Lauderdale.
Hidden among the indoor-outdoor gallery, this coffee shop serves as what Emilio calls a "prequel" to The Modern Rose and is inspired by the feminine divine and the spirit of famous queen whose name it bears. "We want to create this unforgettable, bold experience within hospitality and within our astronomic offerings," he says.
Emilio plans to scale exponentially in the coming months, opening more Modern Roses and concepts along the way, even as far as Dubai. "If I had it my way, we'll have 554 Modern Roses," he says of his optimistic business plan.
Through it all, Emilio is driven to support his family while also ensuring his team is taken care of. "If you want to push the limits of whatever you want, you have to invest in your team," he says, noting how this sentiment has followed him from the time he led a charge of 700 men and women in the military to now as a thriving business owner. "I'm doing everything I love," he says. "That's awesome. I'm blessed." themodernrose.com