The recently launched Commissioner unites world-class artists and the next generation of collectors.
Artist and prominent collector Francie Bishop Good shares an inside look at her lifestyle and workspace.
Some people have a calling. For Dr. Edna Tello, it's providing personalized care for our community's youngest members.
Located on the 11th floor rooftop of Pelican Grand Beach Resort sits the intimate and luxurious Scandinavian-inspired Pure Spa. And just in time for...
Port Everglades continues sailing ahead as one of the top ports in the world.
Be part of the art scene this fall with thoughtful silhouettes and styles that mix sequins with lace and sheer fabrics.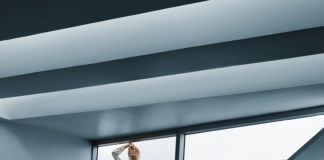 Be dark and be bright. Contrasting colors add an air of mystery and sophistication this season.
Hit the countryside this season with high-impact classic pieces that are turned up a notch with bold prints and lush fabrics.