Midcentury modern glamour and design from Palm Springs to Palm Beach.

From rookie to big baller budgets, these are the timepieces to watch.
Men's style is in full bloom in vivid hues and floral prints

Whether you prefer fresh finds or retro vibes, this spring style is fierce and feminine

Poolside Concert Featuring The Swayzees at The Marker Key West Resort
July 1 @ 4:00 pm

-

6:00 pm

Free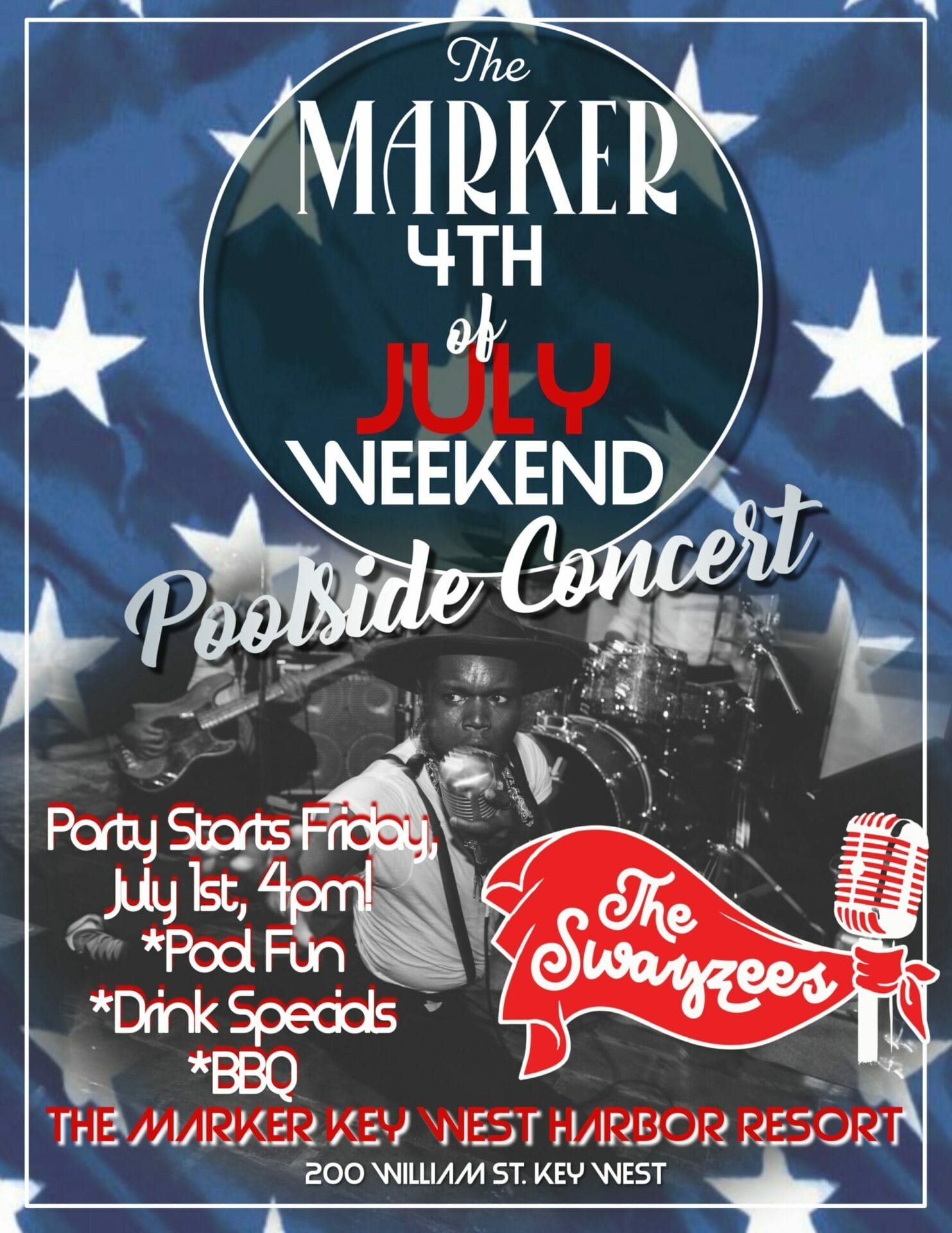 Kick off Fourth of July weekend with a poolside concert featuring Key West's favorite band, The Swayzees at the Marker Key West Harbor Resort on July 1, from 4:00-6:00 PM.
The band, known for retro nostalgia and contemporary versions of classic hits, will perform classic American hits with a twist as well as some of their own original music during the 4th of July weekend pool party. Les Greene, the front man for the Swayzees, is known for his unique, yet classic rock 'n' roll singing style. He began his career on American Idol in 2018 and has recently contributed to the official soundtrack of the critically acclaimed movie, Elvis. Greene's voice appears in the unreleased Elvis soundtrack among many well-known artists including Stevie Nicks, Austin Butler, Eminem, and Elvis Presley himself. Take advantage of the exclusive drink specials and fill your plate with BBQ at Starboard Bar & Grill while you enjoy the sparkling pools and the band's retro, rock 'n' roll setlist.
Those interested in attending can register for free on eventbrite: https://www.eventbrite.com/e/the-swayzees-4th-of-july-weekend-pool-party-concert-tickets-264579553567
About The Marker Key West Harbor Resort:
Poised on the pristine waterfront of the island's historic seaport, The Marker Key West Harbor Resort is a fresh approach to luxury, seamlessly blending the elegance of classic Florida Keys resorts with an understated air of modern glamor. Located at 200 William St, Key West, The Marker Key West Harbor Resort features 96 vibrant rooms and suites, 3 stunning pools, and one onsite restaurant and bar for a secluded island escape tucked away in Old Town Key West. Visit the website for more information.
https://www.themarkerkeywest.com/?gclid=CjwKCAjwqauVBhBGEiwAXOepkdSjXU41owDXLC2nZ4CbszgKdVXnYztWFaDhLpvOKHG-ChHRSsZmlRoCfy0QAvD_BwE