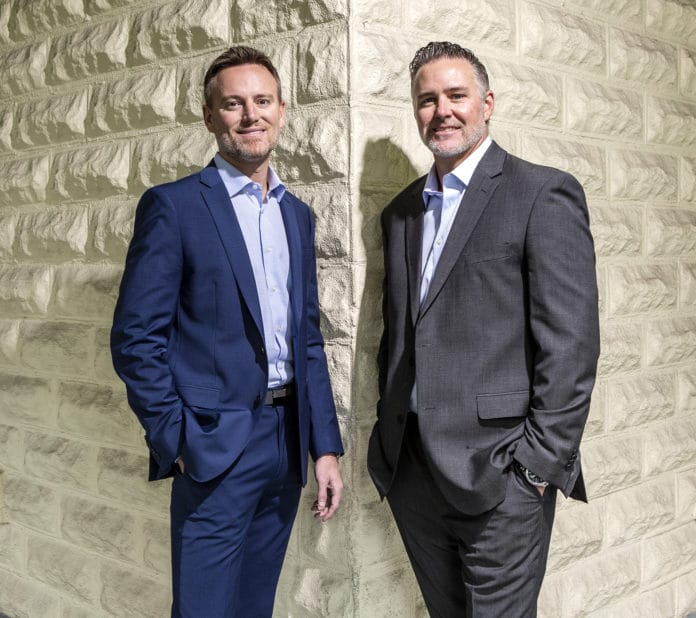 By Joseph A. Mann Jr.
Portrait by Jason Nuttle
Andrew Costa will always remember a particular trip home from college. In 2001, during a break from studying finance at Florida State University, Costa was shocked to discover that a close family member had lost most of his retirement savings—more than $1 million—when the technology bubble burst and was facing an uncertain financial future.
"I didn't understand it," Costa, now 38, says. "This turned my life upside down. I wondered how you lose all your money like that. And, I wanted to be there for him."
After working for a couple of years as a financial adviser for a firm, he teamed up with his lifelong friend, Grant Conness, who also was working as a financial adviser in their hometown. Three years later, they founded Global Wealth Management to provide expert financial advice and client-first service to a wide range of South Florida families.
"We offer personalized, face-to-face service to our clients," Conness, 42, says. "Many people come to us because they feel lost in the shuffle at large investment firms."
The two partners built Global Wealth Management to provide conservative income investing and growth, before and after retirement. The firm that started out with three people now has 25 employees, including 10 licensed financial advisers, and serves about 1,000 clients, mostly residents of South Florida, plus snowbirds. Headquartered in Fort Lauderdale, it has offices in Aventura, Boca Raton, Coral Springs, Jupiter and Weston.
Well-known in the investment community, Conness and Costa co-host "The Global Wealth Show," which airs on local ABC, CBS, FOX and NBC affiliates, and are regular contributors to Kiplinger's website. They have been quoted in publications such as Newsweek, USA Today and The Wall Street Journal.
The company's wealth management clients are mostly retirees or pre-retirees with a net worth between $250,000 and $10 million, Conness says. The firm also has a private wealth division that caters to business and real estate owners with holdings of $10 million or more. Moreover, Global Wealth Management offers specialized services to meet the financial and retirement needs of women, professional sports figures and entertainers.
One key area for Conness and Costa is tax consulting. Their firm employs three approaches for minimizing taxes on large asset sales—qualified opportunity zones, deferred sales trust and 1031 Delaware Statutory Trust.
In addition to building a burgeoning investment business, Conness and Costa contribute to their community by volunteering and supporting charitable endeavors, including Feeding South Florida, the Jason Taylor Foundation, Kids in Distress and Women in Distress.
In the decade since its founding, Global Wealth Management has carved out a niche in South Florida, successfully competing against other investment advisory firms, including America's financial giants. It works on a simple premise: Develop plans to help families make a smooth transition to retirement and enjoy the lifestyle they want going forward.
"Our clients expect us to protect their life savings," Costa says. "I don't think there is anything more important than that."
This article originally appeared in our Winter 2019-2020 Issue.