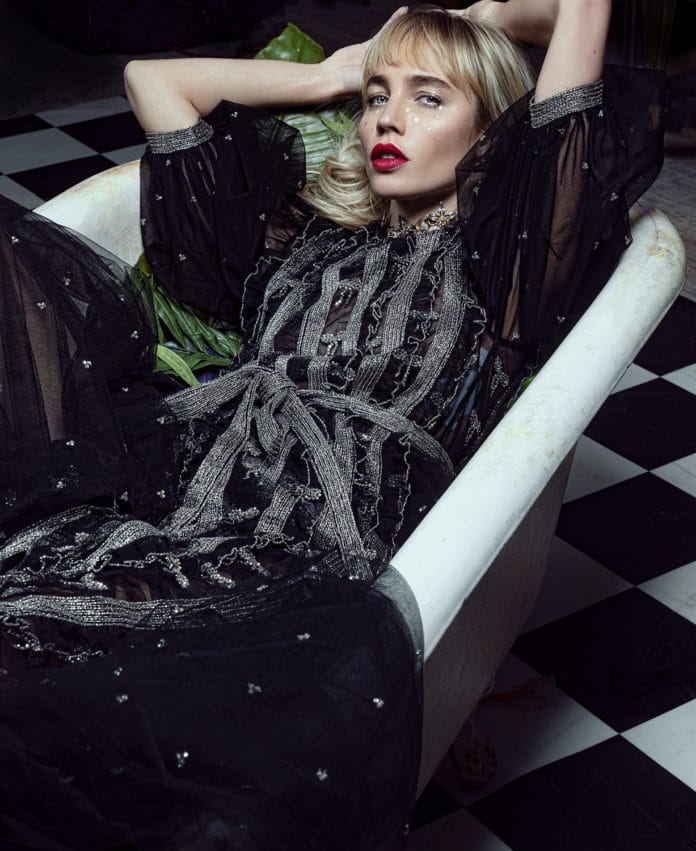 By Celia Almeida
Photography by Eniko Szucs
Styled by Newheart Ohanian
Canadian singer Goldilox is no stranger to the roller-coaster demands of the 21st century music industry. At just 28 years old and a decade into her career, the singer has released music under two stage names, endured countless legal battles and signed so many record deals she can't pin the number down. ("Three or four," she says in a failed effort to quantify.)
You'd be forgiven for not knowing the singer born Kristin Boutilier, despite the fact that she was discovered by Ryan Tedder, who is best known as OneRepublic's frontman and for his work with Adele, Beyoncé and Kelly Clarkson. Before her recent foray into slinky neo-R&B, Boutilier was familiar to audiences as Kay, a wild child, Kesha-style performer who fused singing with amateur raps on songs like "My Name is Kay." The song gained steam on YouTube in 2011 and peaked at No. 63 on the Canadian Hot 100.
After a couple of sleeper hits in Canada, buoyed primarily by pre-teen and teenage audiences, the pop singer's career stalled. Major label drama followed, with Boutilier fighting for years to be let out of her contracts. She took on odd jobs to fund her legal fees.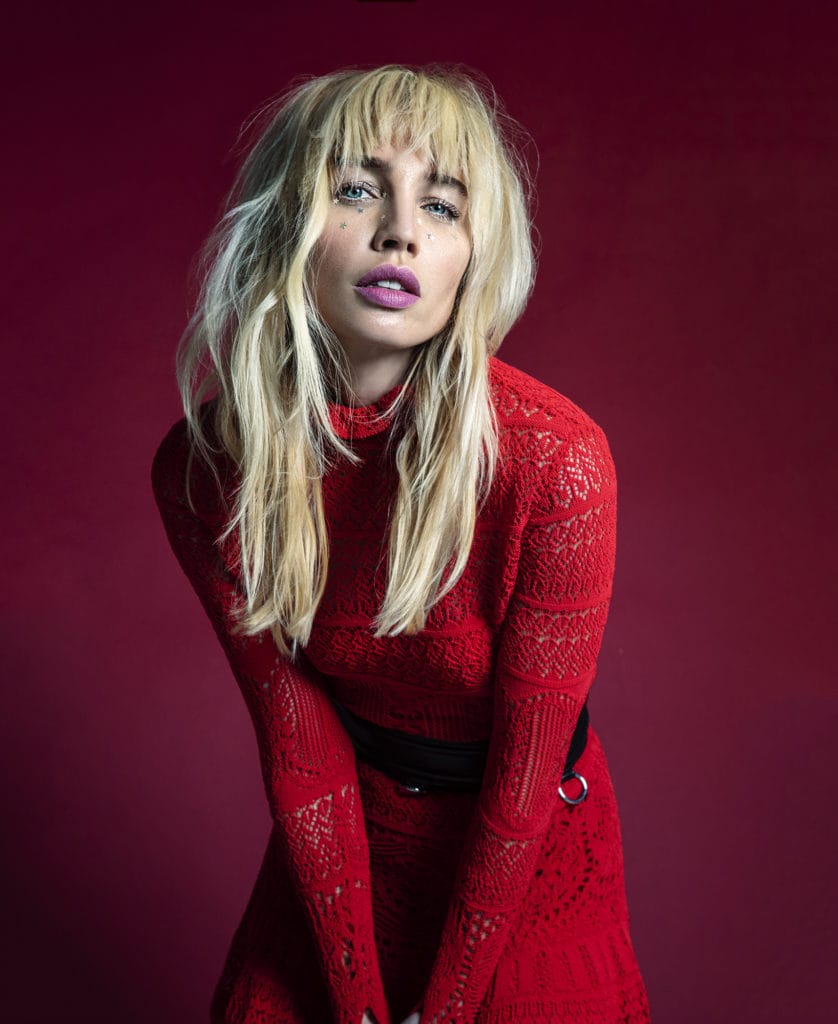 "I remember working at a restaurant," she says, "and someone came up to me and said, 'Whoa! I thought you made it!'" She chuckles about the moment in hindsight, but her laugh still holds the sting of embarrassment she felt.
The shadow of Boutilier's early brush with fame followed her even as she fought to sever ties from her musical past. By the time the legal battles ended, she didn't even own her name.
It's a misconception that Boutilier changed her stage name to craft a new identity separate from the work she'd created as Kay, she says. In fact, it was her label that rescinded her rights to that name as part of the legal settlements. "I couldn't use that name anymore. So I said, 'Fine, keep it. I don't know what you're going do with it,'" she says with a laugh. This time, her laugh betrays no twinge of latent sadness or regret. Boutilier knows she gained her freedom when she lost Kay.
When she picks up the phone for our interview, Boutilier is rushing to her hotel in New York City after a week of putting the final touches on her upcoming album in Los Angeles. In the city for a last-minute performance, her recent breakneck recording pace has led to confusion about time zones—she was expecting this call three hours ago—but she's generous with her time anyway. A decade of professional chaos and risk-taking has served as fertile training ground for unpredictable moments such as these.
She's also anxious to talk about GOLDCITY, her third full-length project under her Goldilox moniker. "I've released more music in the past three years than I did in the previous five," she says. The album, due out in late 2020, will be her most honest and vulnerable to date, Boutilier says.
That may not sound like much to those familiar with the bratty, brash pop she made in her early 20s, but Boutilier says she's ready to confront some of the early career hurdles she faced beyond her legal battles. Taking in a deep breath, she wonders aloud: "Do I want to talk about this now?" Her nervous chuckle returns.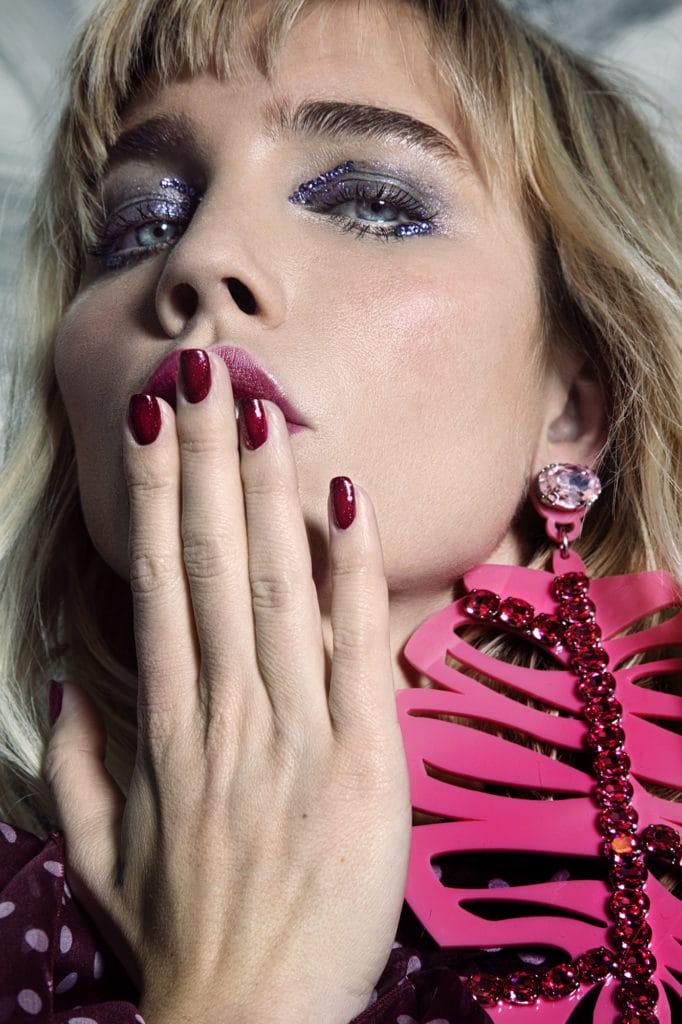 "I know who I am, and I'm a woman now," she says. "What I have to say is different, and I've experienced so much." Boutilier says with that growth has come the strength to lyrically take on some of the challenges she faced as a young woman in the industry. Those struggles included managers and collaborators she says acted inappropriately when she was battling for a mainstream musical breakthrough.
"I think I was super-polite, but it's not about being polite," she says of her efforts to dodge those early challenges. "It's about being fair. And that's just not fair."
Though she's refreshingly open about the struggles she's faced in the industry, Boutilier is effusive when she looks back at her younger years. She relishes the fact that snapshots of her early 20s live on YouTube for posterity.
She's even more secure in that permanence as Goldilox, a project over which she maintains complete control. "I make my music, I write the lyrics, I direct videos, I control what's on the website, I do my own Instagram," she says.
After losing ownership of her own name just a few years ago, her newfound freedom is exhilarating. It's got Boutilier taking bigger musical risks than ever. "It doesn't need to be perfect," she says of her music. "It just needs to exist."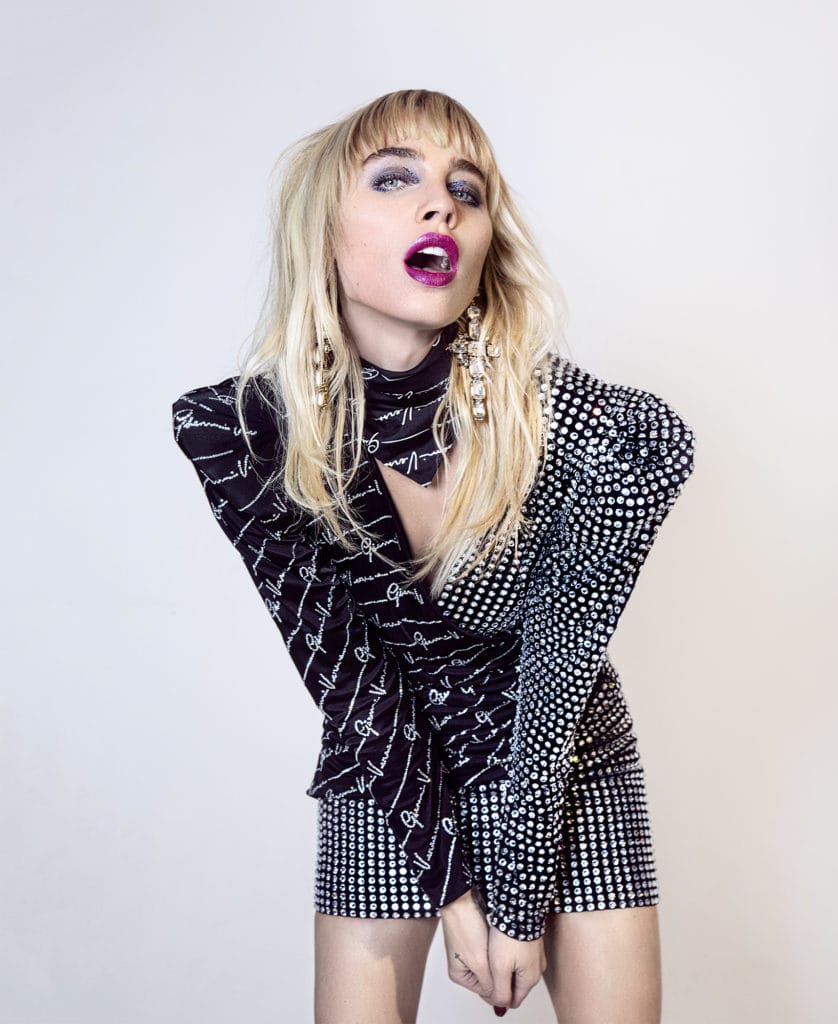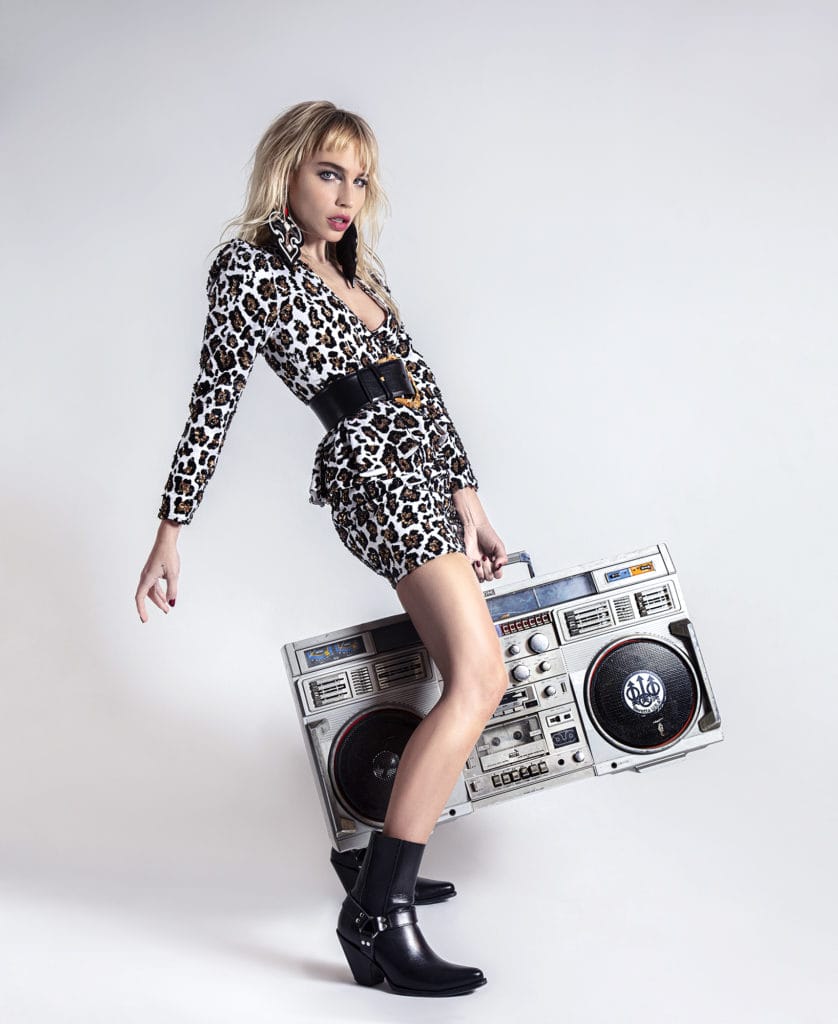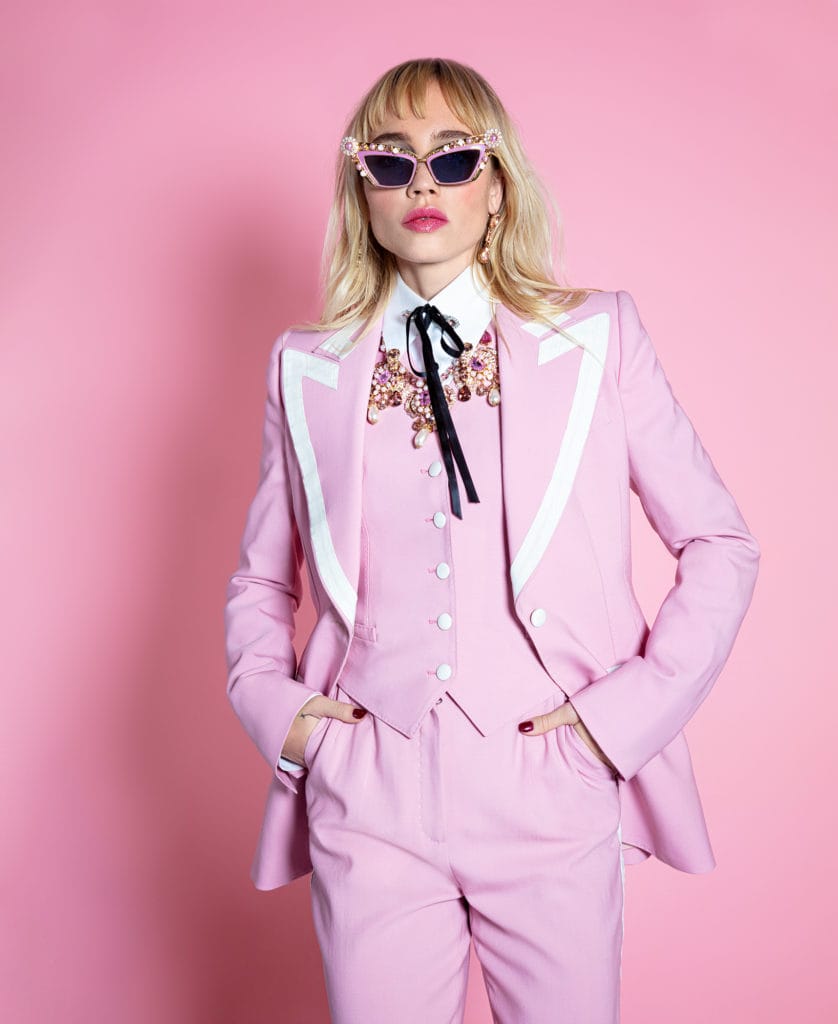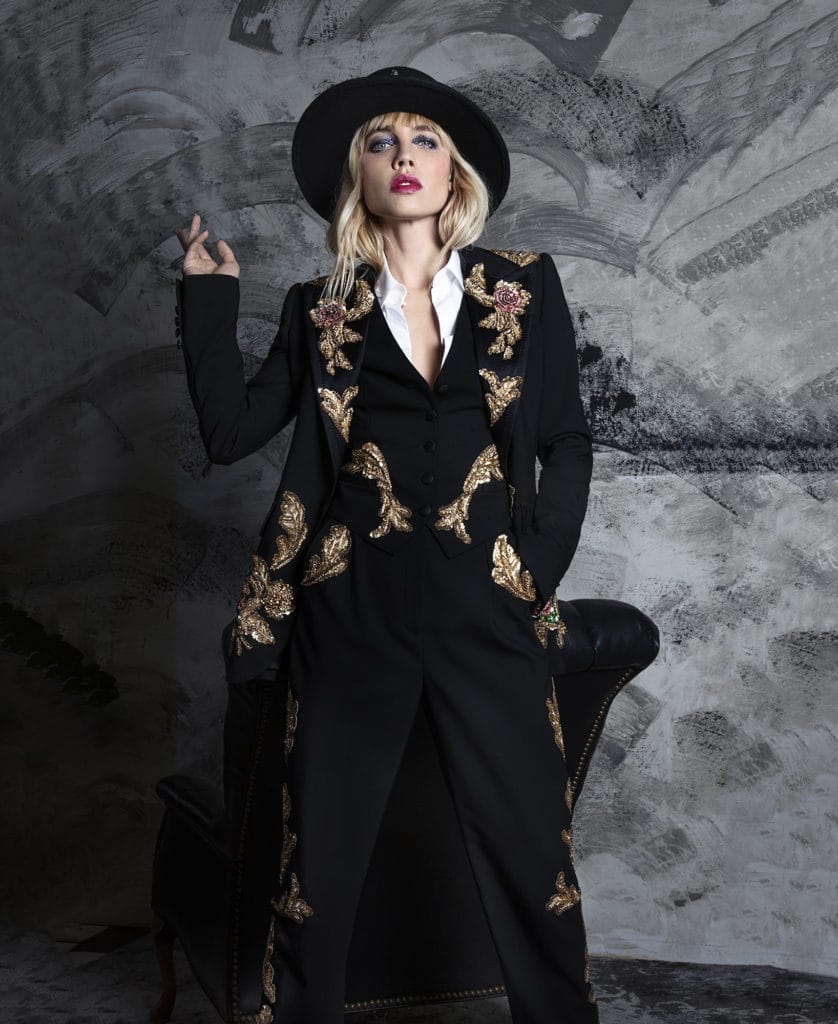 Photographer: Eniko Szucs
Stylist: Newheart Ohanian
Hair: Deborah Brider using Matrix Hair Care
Makeup: Georgina Billington/Judy Casey, Inc. using Make up For ever
Manicurist: Martha Fekete using CHANEL Le Vernis
Retouching: ColorConsulting
Model: Goldilox/Next Management LA
This article originally appeared in the Winter 2019-2020 Issue.