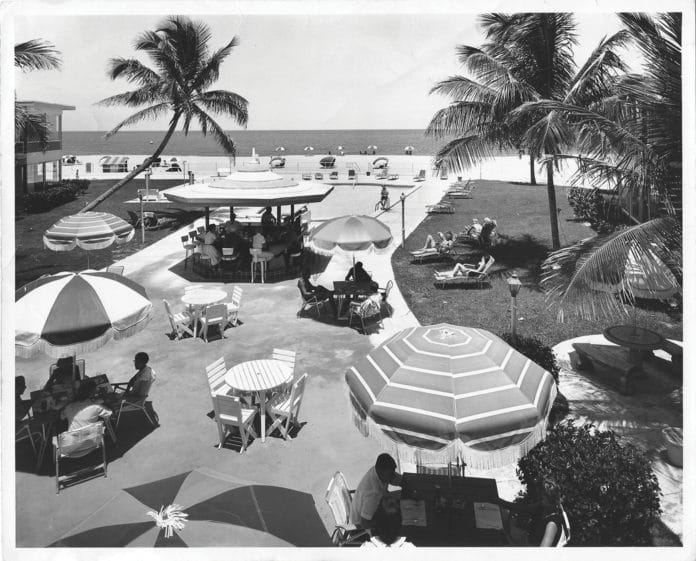 By Larry Schwingel
In 1960, as Fort Lauderdale became an evolving mecca of tourism and a burgeoning retreat for snowbirds, hotelier Sidney Banks purchased the 110-room Fort Lauderdale Beach Hotel perched near the ocean.
That property became the Lago Mar Beach Resort & Club, which now features 164 suites, 40 resort rooms, quality amenities, a 500-foot private beach, numerous activities, several dining options and 12,000 square feet of meeting and event space. Condé Nast Traveler, U.S. News & World Report, Tripadvisor and AAA have praised it, and guests and beach club members see it as a haven of comfort and relaxation. For Debbie Banks-Snyder, co-owner and vice president, it's much more.
Lago Mar Beach Resort & Club is synonymous with family unity, she says, based on the guidance and wisdom of her father, Walter Banks, and the connections made with generations of guests. "I grew up on that property, and it was even home to my family for a couple of years after we sold our house," she says. "I vividly remember the Sunday night buffets in the original dining room with the candelabras, relish trays, chefs wearing tall hats and the maitre d' dressed in a tuxedo."
Despite the COVID-19 pandemic hitting the hospitality industry hard, she is determined to celebrate the property's 60th anniversary, with plans tightly under wraps at the moment. "I'm committed to not letting this year go by without celebrating six decades as a family-run business," Banks-Snyder says.
Lago Mar Beach Resort & Club's success is generational, and it's not unusual to see the same faces visit the property after 20 years or more. "I feel like the property is almost its own person," Banks-Snyder says. "It's a special place, and guests are emotionally attached to it because generations of families care about it."
As Banks-Snyder raised her children, guests were raising theirs, and a bond developed over the years. "It's the glue that holds us all together," she says. "Our kids, who are now teens, met on the playground or in the soda shop for ice cream, just like we did years ago." 
As co-owner and president of Lago Mar Beach Resort & Club, Banks-Snyder's father remains a steady influence on the property and beyond. "He's served on many boards and has done so much for the community," she says. "To me, he's perfect. No one can say a bad word about Walter Banks."
The family-owned property has recently undergone a face-lift in the dining and kitchen areas, with the latter boasting new ceilings, flooring and stainless steel walls. As Broward County eases up on COVID-19 shutdown restrictions, the Seagrape Terrace, Promenade Walkway, Palm Garden Dining Room and private beach have opened.
"We have endured for 60 years, and we will only get better," Banks-Snyder says. "We're getting back on our feet. It's a new normal, but I'm optimistic about our future."  
This article was originally published in the Summer 2020 Issue.