By Jameson Olive
Photography by Kinsey Janke
Lighting by Dave Courtney
Carter Verhaeghe, 25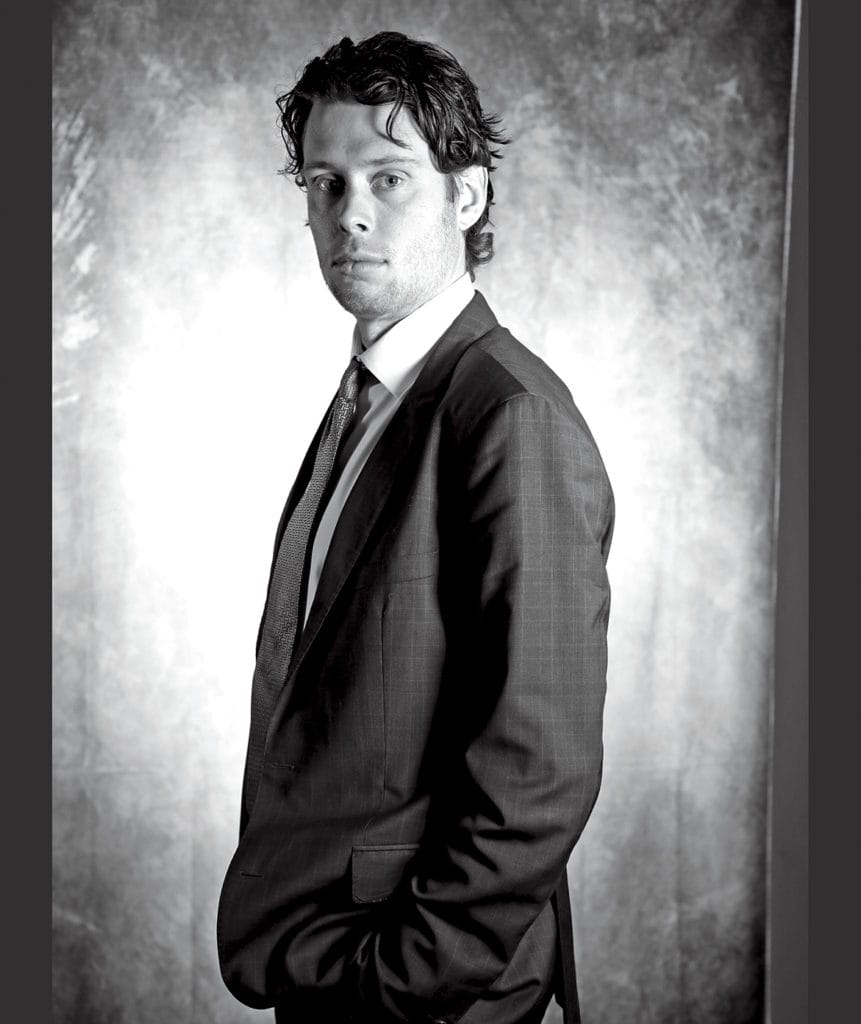 Carter Verhaeghe's best accessory isn't something you can buy in a store. One of only a few Panthers players with a Stanley Cup ring, Verhaeghe has become a budding star after taking his talents from Tampa to Sunrise shortly after helping the Lightning capture a championship in 2020.
What can you tell us about your suit?
It's a Hugo Boss suit. I'm a pretty basic guy. We won the last time I wore it, so I'm sticking with it.
How does wearing a suit help get you into game mode?
It's a tradition. You put a suit on, and everything is business after that.
When you head out on a road trip, what do you pack?
It's different this year since we can't leave the hotel. Instead of packing something nice to wear to dinner, you're just bringing sweatpants and comfy stuff. There's a lot of Lululemon, for sure.
Do you feel that your career is starting to take off with the Panthers?
I'd been waiting for an opportunity like this. Winning the Stanley Cup with Tampa Bay, I had a lot of great guys to learn from as a rookie. Now I know what to expect. It's a perfect fit for me here. I want to grow with the team and keep this good start rolling.
Alex Wennberg, 26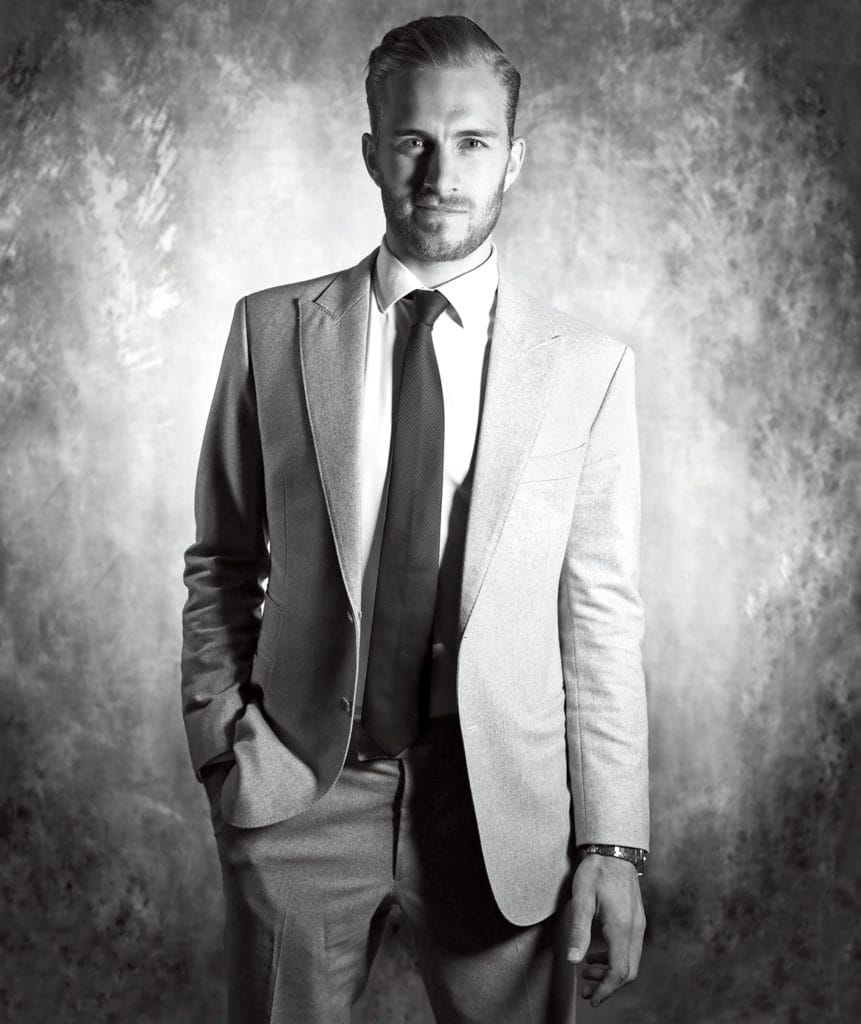 Swedish-born Alex Wennberg had to shed a lot of his cold-weather gear after signing with the Panthers and making the move from Columbus, Ohio, to Fort Lauderdale during the offseason. A skilled player at both ends of the ice, the former first-round pick is eager to pen the next chapter of his career.
We've heard your closet is quite deep.
I probably have 10 to 15 suits. I like to mix up what I wear. This one is from Gentleman's Playbook. It's fun to have something different and stick out.
What's it like having a "traditional hockey smile" as part of your look?
I'm not a big fan of being toothless. I'm celebrating one year with this smile. When I get that tooth back that I'm currently missing, you're going to see me smiling wide.
How did you spend your downtime early in the pandemic?
I started to play more guitar and piano. Like most people, I learned "Wonderwall" by Oasis. My fiancée, Felicia, and I also have a dog, so we went on a lot of long walks.
After playing your entire NHL career in Ohio, how does it feel to be in Florida?
Our team is off to a great start. You're legit sweating all the time, in Florida but it's great. My parents are always sending me pictures of snow. When you're living here, the sun gives you energy.
Anthony Duclair, 25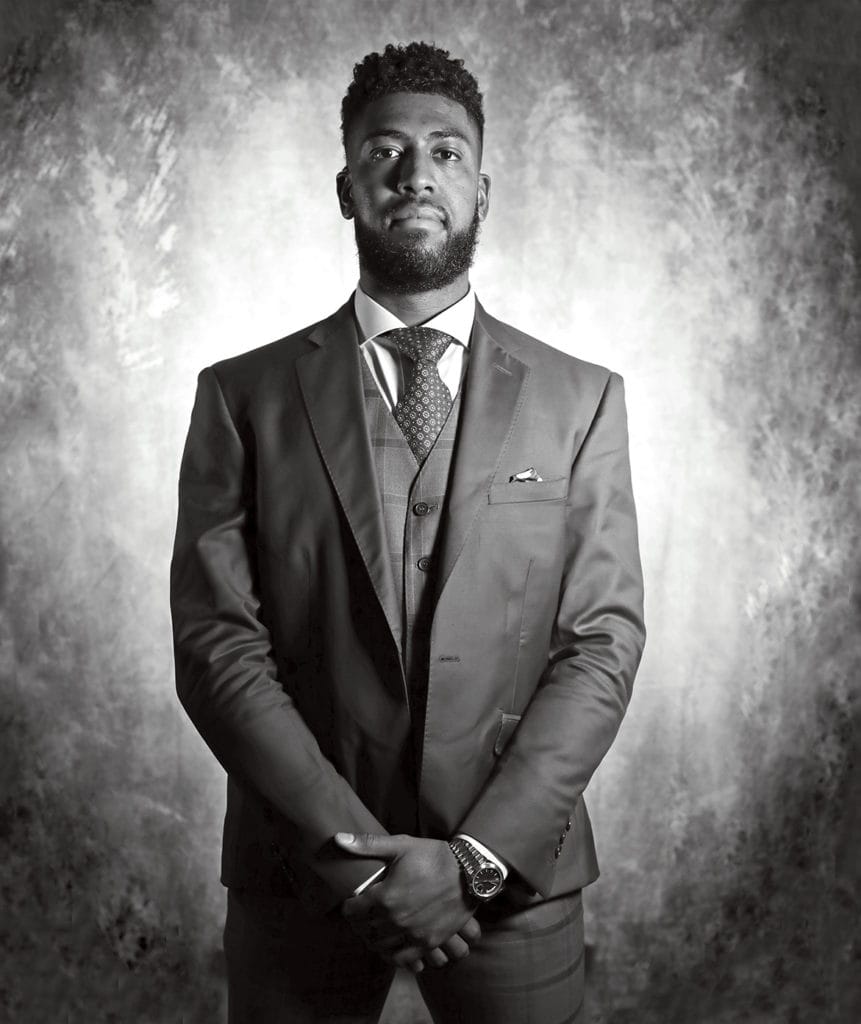 A 2020 NHL All-Star, Anthony Duclair is just beginning to enter the prime of his career. Armed with one of the fastest set of wheels in the league, the Montreal native brings speed and tenacity to every shift on the ice.
What makes the suit you're wearing so special?
It's from last year's All-Star Game. I had two suits made by a family friend, Hugh Jean Claude, for the event. I wore one on the red carpet and then this one on the second day for the actual game.
That's an impressive tie knot. What's your secret?
I can't take credit for that one. Hugh did it, and I just never untied it.
Hockey players and watches go hand in hand. What's the story behind your timepiece?
It's a Rolex Datejust. I got it on a road trip to Vancouver last year. One of my teammates at the time said he didn't have a watch, so I took him to the store and ended up getting one for myself. I love the rose gold on this one. I think it goes well with my skin tone.
Do players talk a lot about fashion in the locker room?
If someone wears a nice suit, you want to compliment them. But it can also go the other way—you might want to chirp them if what they're wearing isn't working.
This article originally appeared in the Spring 2021 Issue.