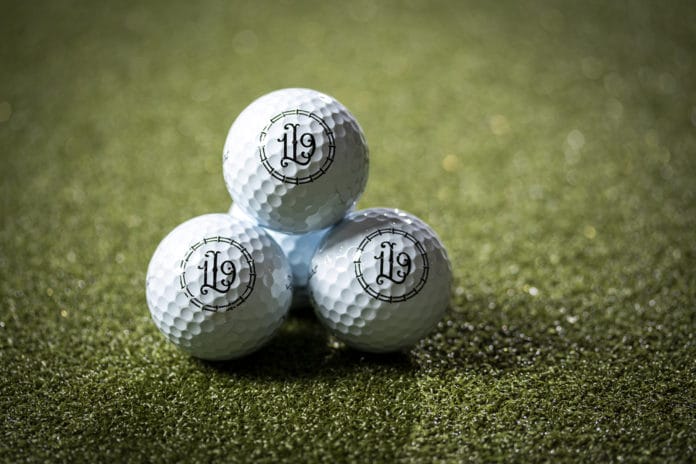 By Nila Do Simon
Photography by Eduardo Schneider
It's been said that if someone put a flagstick on top of the roughly 30,000-foot-high, snowcapped Mount Everest, the most ardent golfers would still play there. But what about a private, windowless indoor facility with simulator-only courses inside a former printing shop in the heart of Fort Lauderdale's MASS District—would a golf enthusiast still find value in the most nontraditional of settings? According to Loop 19's three founders, the answer is an unequivocal yes.
Opened in June, Loop 19 is golf's version of the Clubhouse app: an invite-only, ultra-exclusive, members-only haven for the true golf enthusiast. But unlike Clubhouse's all-virtual space, Loop 19 offers in-person, tangible perks for its members. Inside the 6,700-square-foot facility, there's a custom-designed 1,300-square-foot turf putting green, a separate chipping area, a laser-level putting lab and five 16-foot-tall golf bays, where members can play on nearly 100 real-life courses, including Pebble Beach and Liberty National. The bays come loaded with individual TrackMan simulators, considered the Rolls-Royces of virtual golfing, which use dozens of parameters to measure a single shot. Data such as club speed, attack angle, dynamic loft and face angle all get computed within a second of hitting the ball, allowing the golfer to dissect and comprehend the DNA of any swing, and just as important, figure out how to fix certain mechanics. If all the numbers are a bit overwhelming, Loop 19 has an on-site golf pro who can decipher the data to help players apply the knowledge to future swings.
While the popularity of virtual golfing is on the rise in urban areas, where land for 18 holes of golf is scarce (South Korea reported seeing an 800% increase in golf-simulator facilities between 2003 and 2007), and entertainment venues like Topgolf and Drive Shack are making golf a more egalitarian sport, Loop 19 separates itself from those trends by catering to serious golfers who are interested in better understanding and improving their game. By offering state-of-the-art technology like TrackMan, which was used last year at the European Tour's virtual BMW Indoor Invitational, and an on-site pro inside a high-end facility, Loop 19 puts itself in a class all its own. Plus, there's the added value of playing golf in an air-conditioned facility away from Florida's high humidity and unpredictable rainstorms. And that's just the golf component.
Complementing the sports aspect is the social one. Before, during or after finishing a loop, members are invited to enjoy the 19th hole while lounging in one of several Restoration Hardware leather sofas. They can pour a glass of wine or grab a craft beer from the six-door beer case—a nod to the neighborhood Riverside Market, where the founders met several times to discuss the creation of Loop 19. Adding a speak-easy feel to the otherwise golf-centric space is an Olhausen pool table, poker table, shuffleboard table, big-screen TV projection and 15 flat-screen TVs.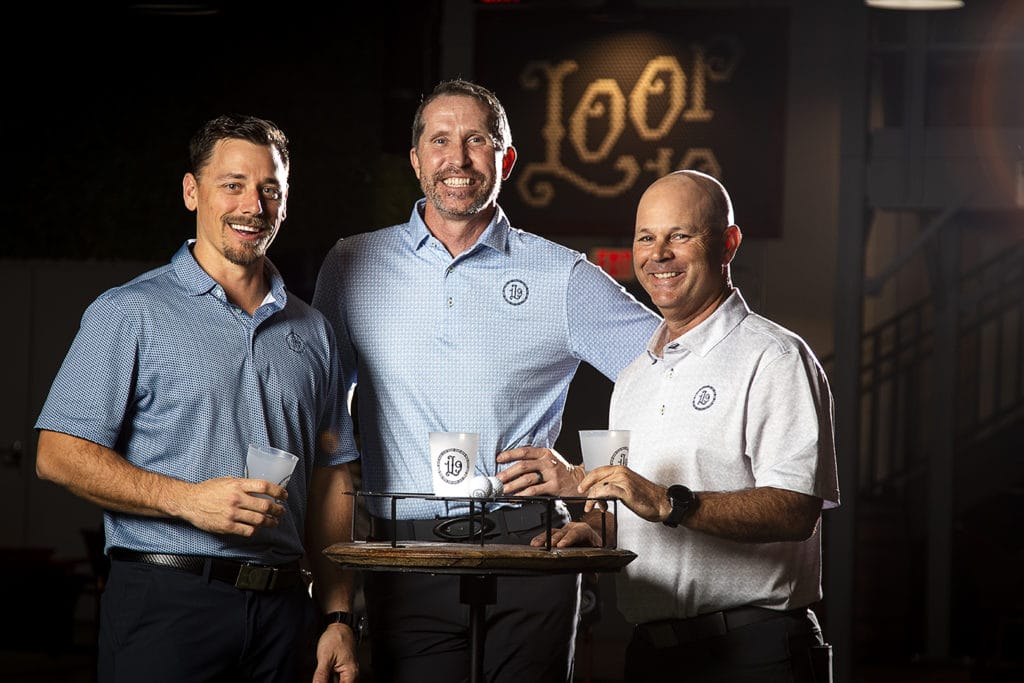 It could be said that Loop 19 is a direct extension of its three founders: hardworking, loyal men and fathers who enjoy the game of golf just as much as the camaraderie that manifests during 18 holes. There's John Kirk, a veteran in the finance world who appreciates the fraternity that naturally surrounds the sport; Paul Yates, a senior vice president at Bank of America Private Bank who loves hitting a 300-yard tee shot as much as the next golfer; and Chris Hauser, the head of Hauser Construction Group who is as methodical and focused in his golf game as he is with construction. Paramount to the original mission they drew up, the founders were intent on creating a club shrouded in mystery and intrigue.
"We wanted Loop 19 to feel like it had an exclusivity to it," Kirk says. "It had to feel like if you spoke with a hotel concierge in New York City and said you wanted to go to a dance club, he would tell you about an underground club down a quiet street with just a star at the top of the door. And when you walked in, you would know immediately that it's where you wanted to be."
Do a quick internet search for Loop 19, and it's likely you'll come up with little intel. Its Instagram account is just as abstruse, with only the words "For Members Only. Inquire within," as its profile description and close-up photographs of its logo on golf balls, beer tumblers and other paraphernalia. The enigma is intentional. Yates likens Loop 19 to the fictional Fight Club in that the first two rules of both are the same: You don't talk about either.
Admittance into Loop 19 is coveted and rare. On paper, the criteria to become a member is simple. First, you have to love golf. Second, you have to be a nice person. But with most simple notions come complicated caveats. A spot in Loop 19 is invite-only, and candidates need to be sponsored by two members or staff; from there, a membership committee has the final say. There are currently only 33 members, and if the owners have anything to do with it, that number won't increase much.
"Once you're in, you're in," Hauser says. "And our members vehemently protect that exclusivity."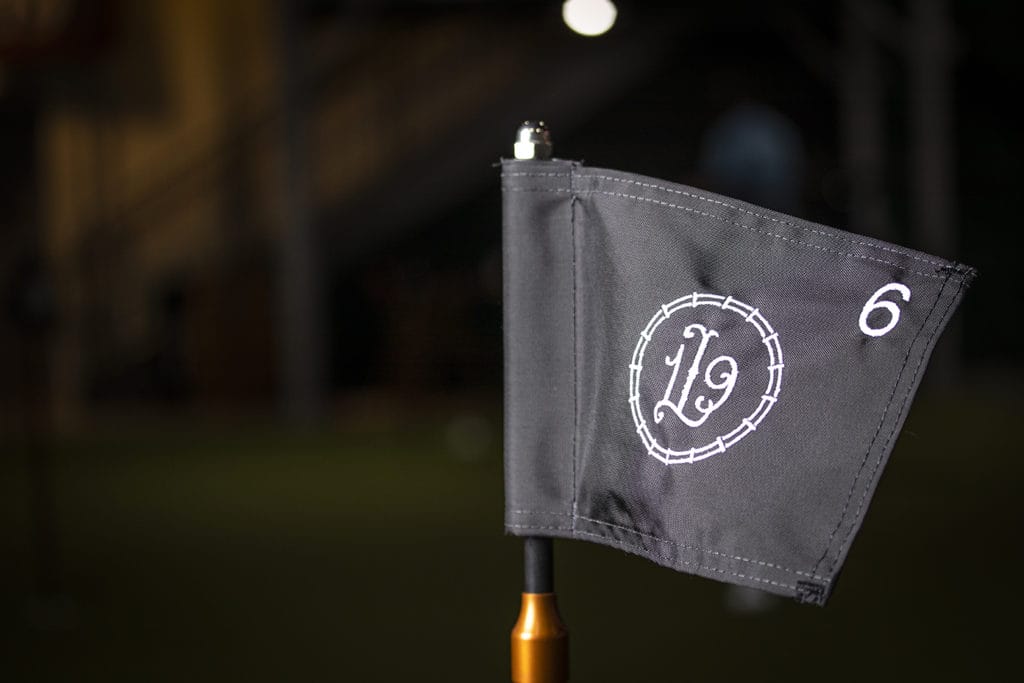 Though virtual golf has its set of detractors who believe it takes away from the purity of the outdoor sport, Loop 19's founders say they aren't replacing the traditional outdoor game; instead, they are focused on enhancing it, as well as a player's skill level, in a high-end setting where members can be among friends and enjoy a few rounds of beer.
"Golf is a basic sport where the actual playing time is about five minutes," Kirk says. "The rest is walking, riding in a golf cart and socializing. The way we see it, the camaraderie and fidelity that come after and between shots are just as important as the sport itself." 
This article originally appeared in the Spring 2021 Issue.