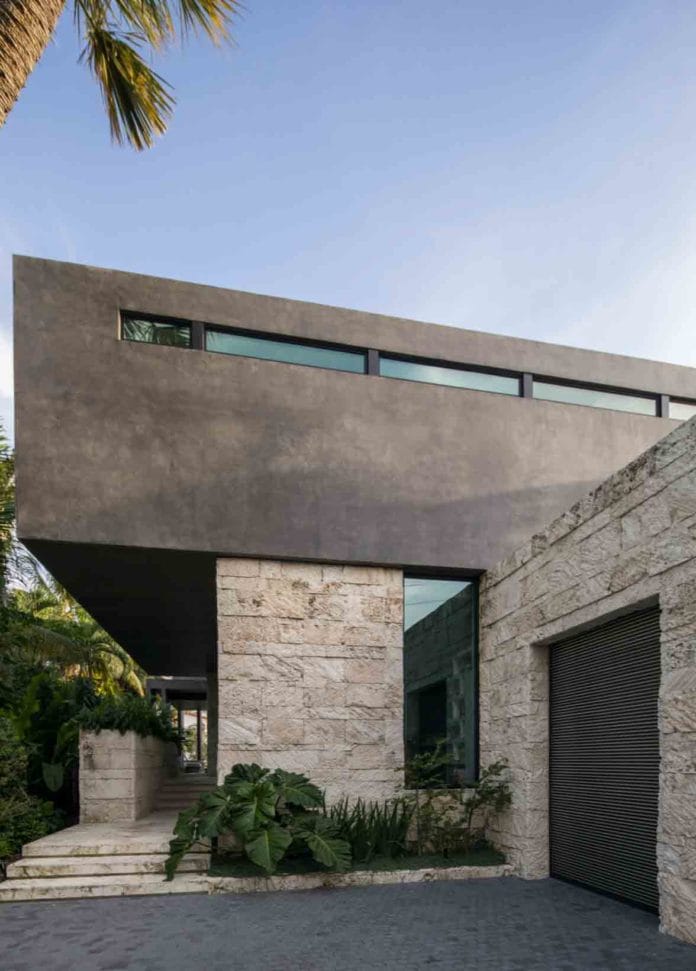 By Adam Harris
Photography by Robin Hill and Claudio Manzoni
There is no mistaking the dark gray, concrete-finished exterior of the Janoura house among the plethora of ubiquitous white modern structures scattered on Miami Beach's opulent coast. Conceived by architect Max Strang and the team at his eponymous Miami-based firm, Strang Design, Janoura house sits poised with deep concrete overhangs, detailed louvered panels and a linear symmetrical shape that appears majestic yet understated from the street. The dense, tropical vegetation surrounding its exterior makes the house feel alive and inviting.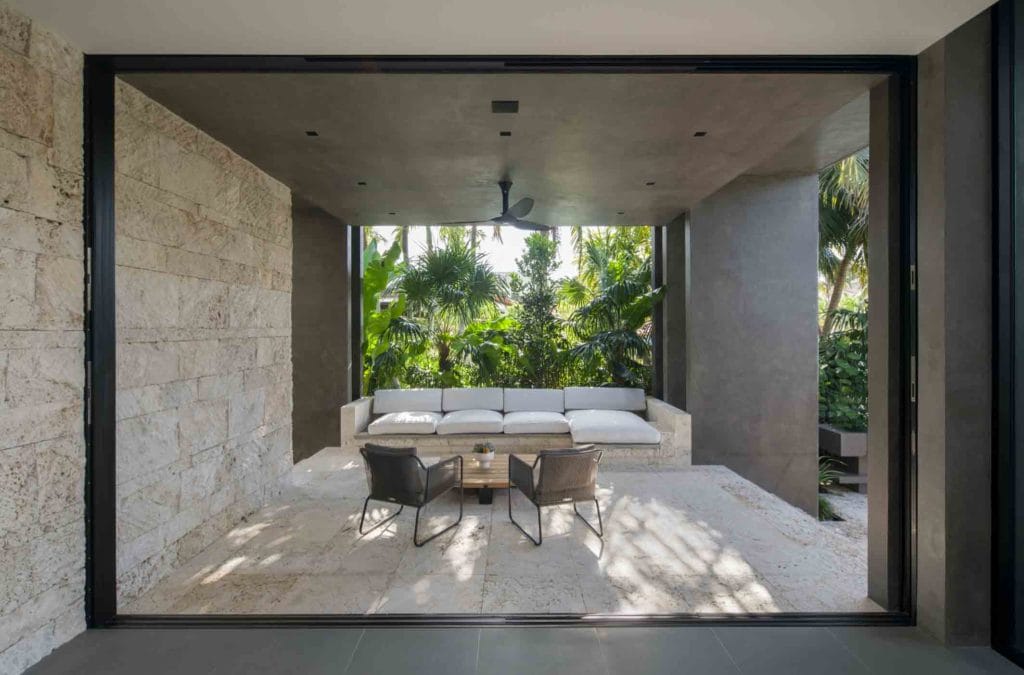 A peek inside the Janoura house, owned by Michael and Ileana Janoura, reveals a living space just as refined and intriguing as its façade. Fresh ocean air pervades the two-story home, and glass walls slide away to reveal a true indoor-outdoor experience. The four-bedroom, four-bathroom nearly 4,700-square-foot space feels grand but also family-friendly for the couple and their young children. Heightened ceilings and expansive windows allow light to permeate the walls, while the open layout flows from the kitchen to the living room to a covered terrace.
A mixture of textures and natural elements—from oolitic limestone and Florida keystone to concrete and cased walls of walnut veneer—enhances Strang's signature tropical modern aesthetic. "That's one of my favorite features, actually," he says, pointing out an unexpected window into the garage. "I love how the precision of the black metal window frame is juxtaposed to the roughness of the natural stone wall."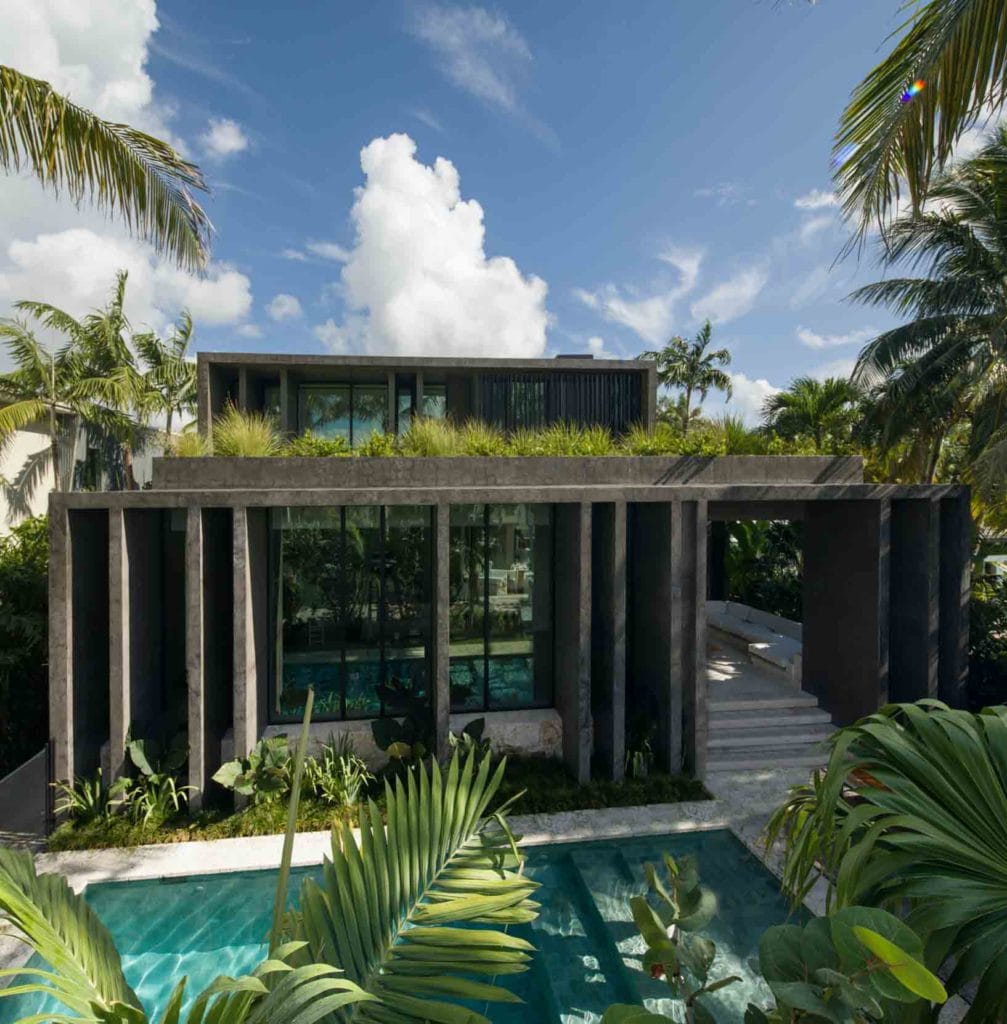 Strang is no stranger to intelligent design. "Environmental Modernism is our ethos," says the architect, who received the prestigious Medal of Honor for Design Award in 2019 from the Florida chapter of the American Institute of Architects. His commitment to environmental stewardship and deep respect for the evolution of design is apparent in his latest work. "At the Janoura residence, we used local materials, green roofs with native vegetation and strategic shading elements to reduce solar heat gain," he says. Notable nods to sustainability in Strang's pragmatic design include innovative columnal "fins" that act as blinds to shield the windows of the home, deflecting the hot Florida sun while also providing privacy.
Although Miami Beach is subtropical, Strang says, "It really feels like the deeper tropics, and the architecture of the city reinforces that perception." Like all the structures he designs, Janoura has been carefully contrived to complement its climate and location. "I like to create buildings that capture the sunlight and emphasize the contrast between light and shadow," Strang says. "This home is quite different from the ubiquitous white boxes proliferating around South Florida."
Originally appeared in the Summer 2021 issue.