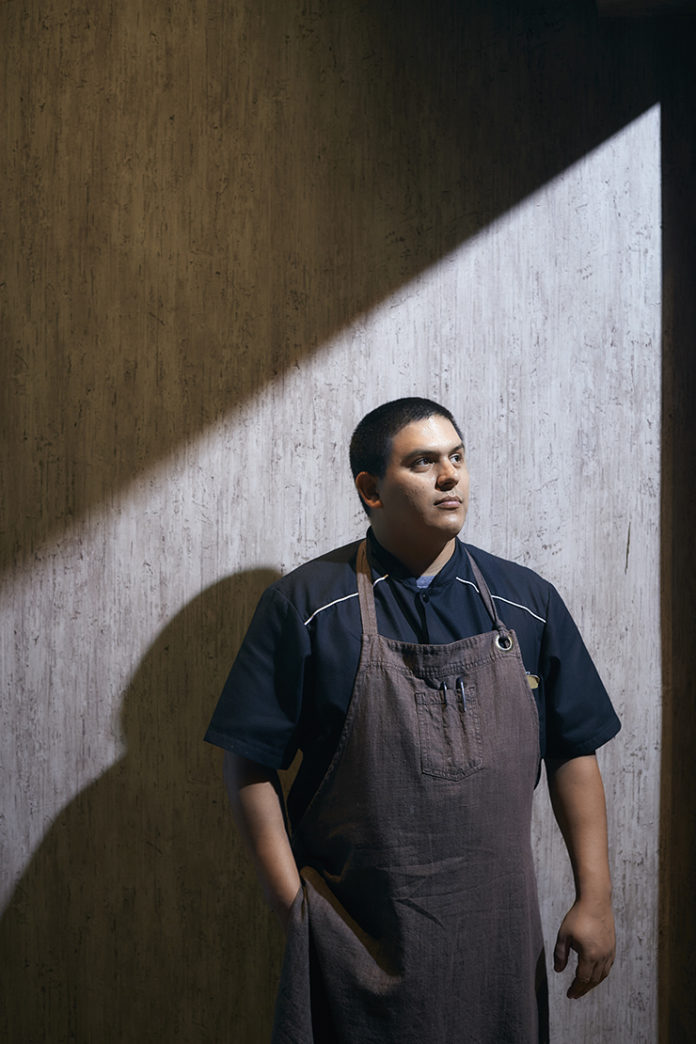 By Nila Do Simon
Photography by Ryan Stone
Just when you think Fort Lauderdale's beachside dining scene has peaked, The Ritz-Carlton brings its latest restaurant concept to the table. Open since November, Burlock Coast is what its chef de cuisine, Gavin Pera, calls, "a chef's dream."
The combination sit-down restaurant and curated market selling artisanal goods is the antithesis of a stuffy corporate-owned hotel restaurant. Instead, it's an eatery that's heavily influenced by local ingredients, sourcing from the region's freshest produce, fish and farm-raised meats.
"Rustic, simple and local," is how Pera describes the cuisine he and his team are presenting. "We live in a community that supports this kind of food. I've been lucky to work with some great local farmers, so I know a place where I can get the best honey and where I can get the best beef, and the list just goes on."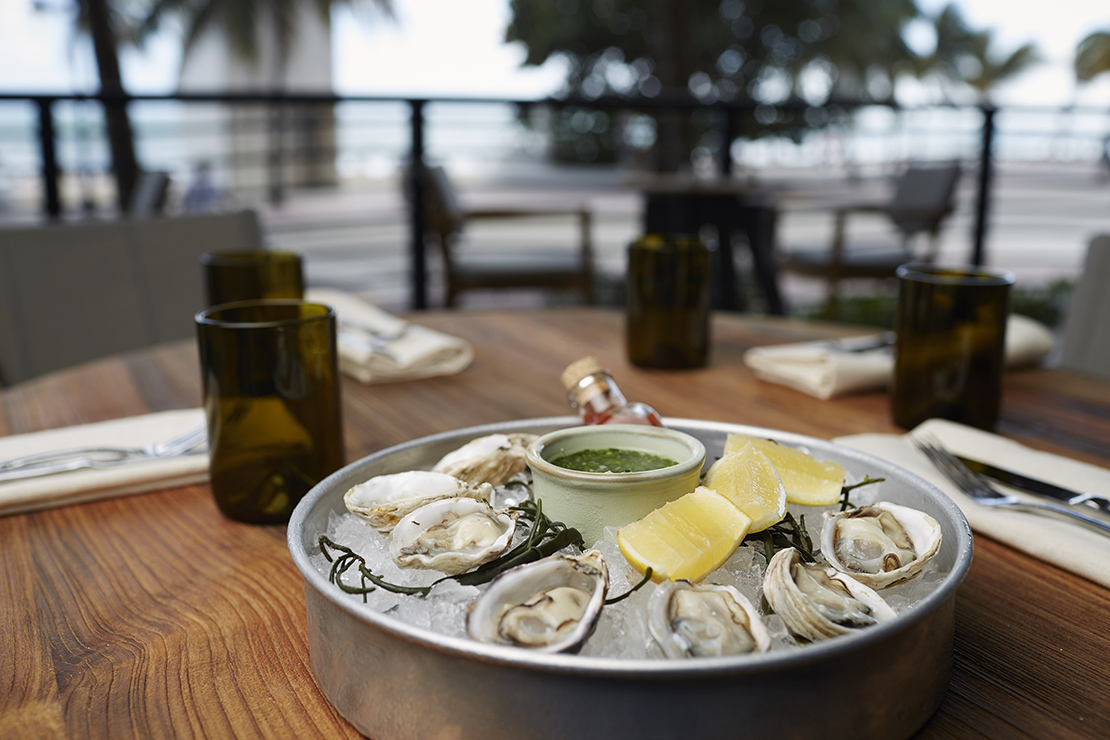 Pera dug deep into the city's historic vaults to develop Burlock Coast's identity. He was hooked on the idea that during the Prohibition era, Fort Lauderdale was a respite for rum-running bootleggers. In fact, the name of the restaurant was inspired by bootlegger Bill McCoy's creation of a burlock bag that safely transported smuggled rum.
The restaurant overhaul is part of the Ritz's multimillion-dollar renovation that includes makeovers to its guest rooms, lobby, spa and retail space. In the years since the hotel was built, the restaurant has been a stylish seafood hot spot and an Italian eatery, both of which never quite had the bang the hotel had hoped for.
In its current iteration, the Ritz is presenting a laid-back version of what is still sophisticated dining. Rustic wood furnishings contrast the light-filled dining room. A rum cart roams the space during dinner hours, mixing rum cocktails tableside. The hotel is also capitalizing on its beachside location; part of the restaurant overhaul includes the installation of an inside/outside bar with direct views of the Atlantic Ocean.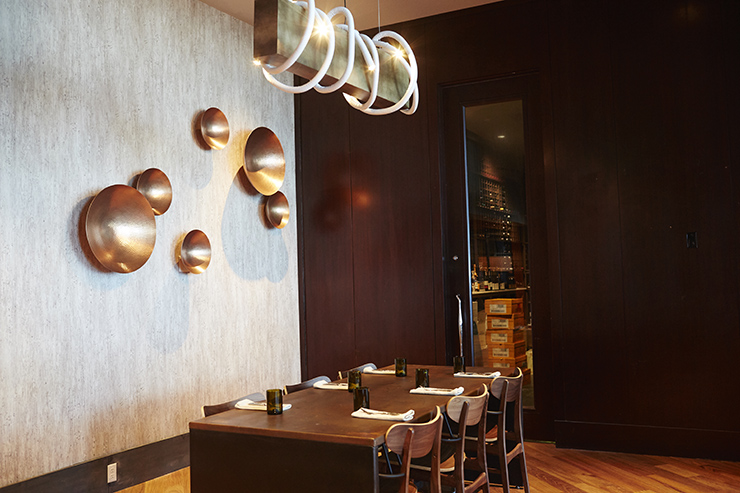 Pera's residency at Burlock Coast marks his return to Florida's east coast. He graduated from the Le Cordon Bleu in Miami before holding positions at various Ritz properties and, most recently, at the Loews Don CeSar Hotel in St. Petersburg. Over the years, Pera noticed a trend: Diners were looking for a communal food experience. As a result, he designed Burlock Coast's menu so items can be shared. "We have a 14-ounce steak on the menu, which is fine by itself," he says. "Or, if you want, you can share it among three people."
Pera and his team are also overseeing the restaurant's marketplace. Keeping the theme of local sourcing, the market will offer java from Panther Coffee, freshly baked breads from Zak the Baker and charcuterie from Miami Smokers, along with an artisanal cheese menu and a juice bar.
The beverage program is equally local. Burlock Coast will serve nine beers on tap, all of which are sourced from 13 South Florida craft and nanobreweries—from the Islamorada Beer Company to Funky Buddha Brewery. It's even offering beer exclusively brewed for Burlock Coast called the BC Bootlager, a German pilsner lager from Twisted Trunk Brewing Co. in Palm Beach Gardens.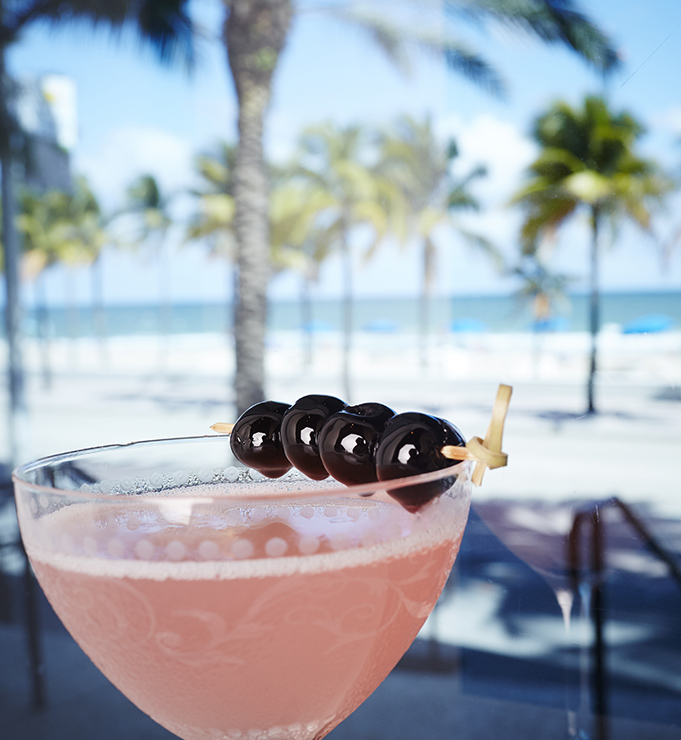 It's the perfect storm of local purveyors for Pera. After talking with him, it's obvious what Pera doesn't want to do is be too heavy-handed when it comes to what he views as the best ingredients in town. "When you have the most beautiful carrot that's in season, you don't have to do a lot with it," he says. "And I'm talking about something as simple as a carrot."
Originally appeared in the Winter 2015 issue.