By Nila Do Simon
When you arrive at Gateway Canyons Resort & Spa, http://csrf.net/wp-includes/embed-template.php be sure to look up. That's because some of the property's best characteristics can be found directly above. Stretched across more than 6, http://ccimiowa.com/wp-admin/includes/._class-wp-filesystem-direct.php 000 acres, http://communityvet.net/wp-includes/class-wp-ajax-response.php the resort lies in the heart of red rock country, a climate filled with desert foliage and fauna—and the clearest views of space one can see with the naked eye. When the sky dims, the galaxy and its stars come alive, popping with brightness.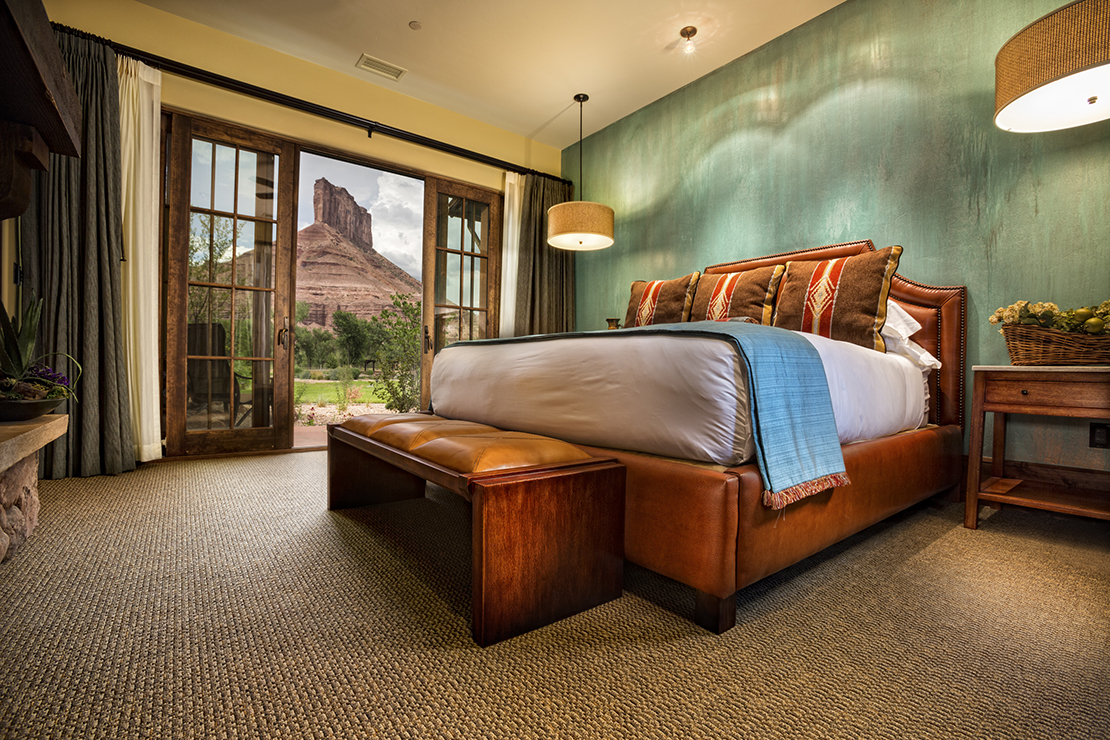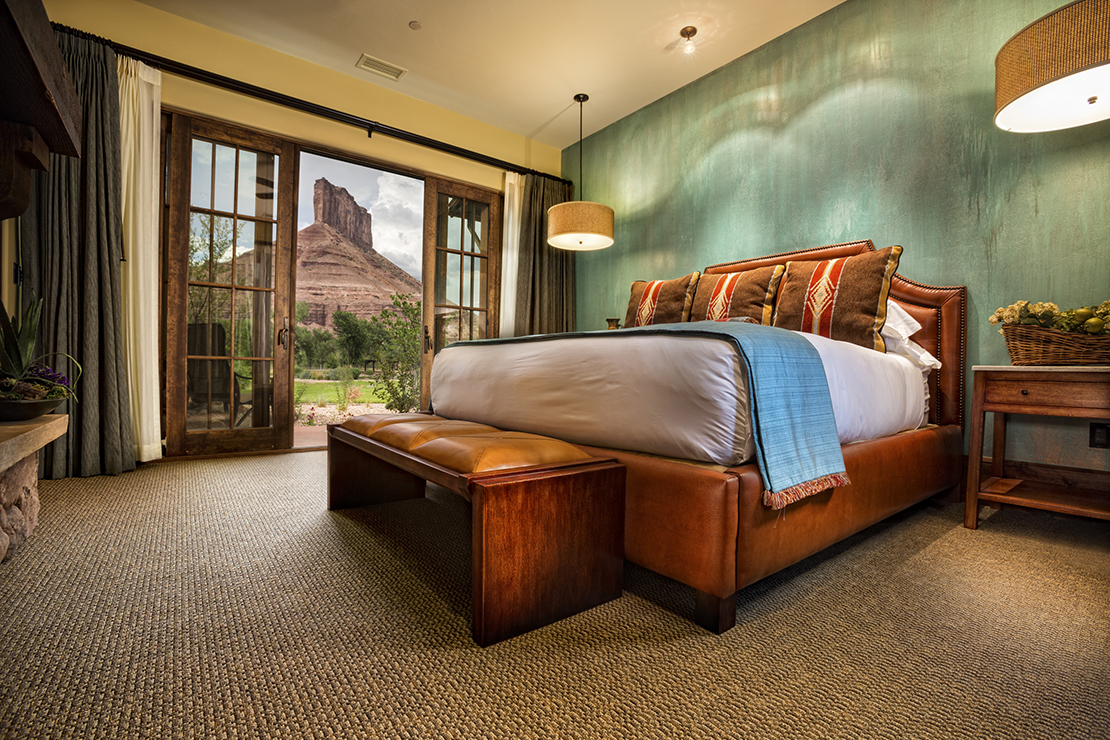 Situated in western Colorado at the convergence of five canyons, Gateway Canyons was as foreign to me as the North Pole. When I visited the remote luxury respite filled with Western charm last fall, my Florida blood had to quickly adjust to the land of little humidity.
If Gateway Canyons can do one thing, it's transform a South Floridian's definition of paradise. Visions of swaying palm trees are aptly replaced by succulents like cacti, and sandy beaches are substituted with towering canyons whose colors create an ombre effect of red to tan.
The resort's design takes a cue from its surrounding oasis. All guestrooms offer views of Colorado's majestic red rock country, which Hendricks calls the most beautiful place on Earth. The adobe-like lodging complemented by luxury touches makes this no standard stay. Design elements include imported Turkish rugs and custom textiles that reflect the crystal-blue skies and turquoise shades that are ubiquitous with the American Southwest. The resort also includes 14 "casitas," which are furnished with artisan, hand-carved doors from Peru. (Ask for the two-story casita with the private Jacuzzi—you won't be sorry.)
Gateway Canyons has been open to the public since 2005, although the property was originally intended as a private retreat for John Hendricks—a Fort Lauderdale resident and founder of Discovery Communications, the parent company of the Discovery Channel, Animal Planet, TLC and others—who purchased the property in 1995. Hendricks eventually developed the concept for a lodging experience focused on luxury accommodations mixed with adventure activities and educational programming.
To quench his desire to enlighten the general population, Hendricks created the unique and very official role of resident "curator of curiosity," a job currently held by Zebulon Miracle (yes, that's his real name). Anthropologist by education, Miracle has implemented a series of on-site programming for curious travelers, providing hands-on learning experiences and authentic adventures, such as stargazing and guided fossil tours (Gateway Canyons is just steps from one of the highest concentrations of dinosaur fossils on the planet). Other recreational activities include helicopter tours and horseback riding among the tall canyons.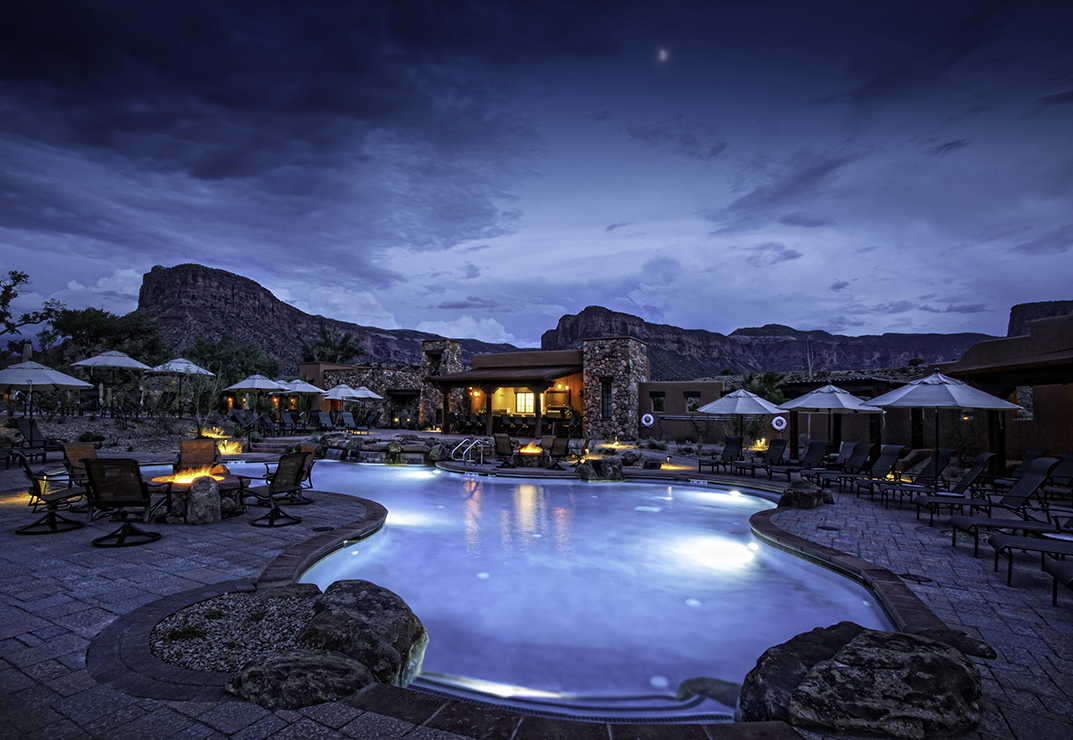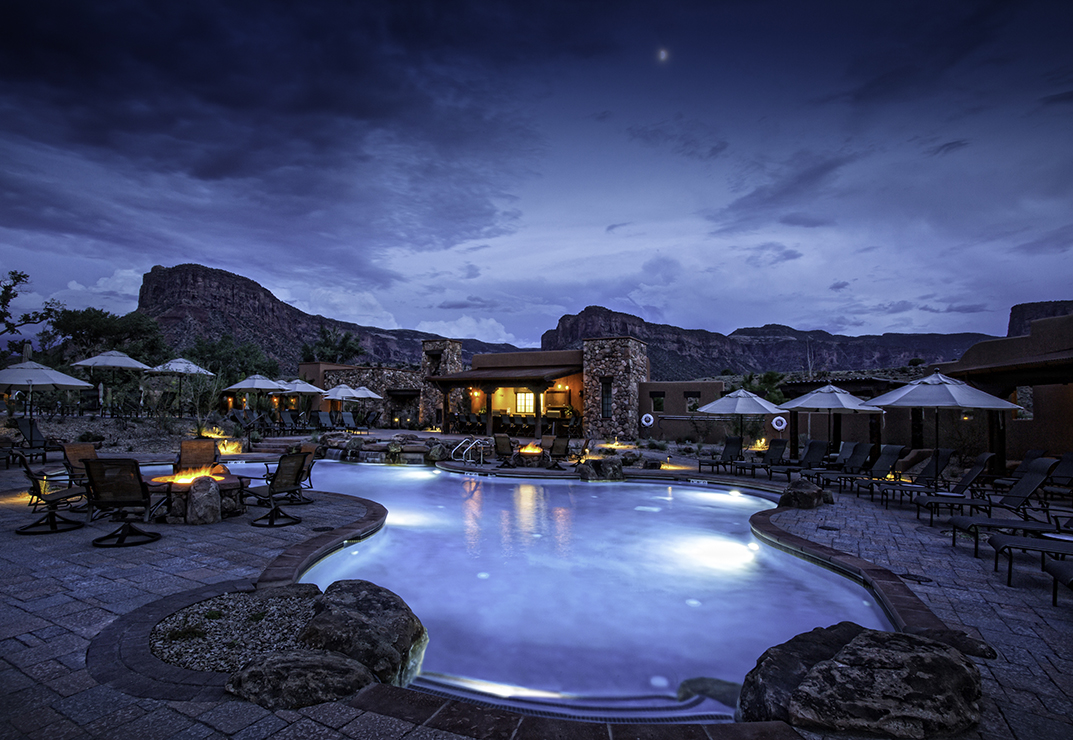 Another distinctive activity at the resort is the Driven Experiences program, which invites guests to access a stable of high-performance luxury vehicles, including a Porsche 911 Carrera Coupe, a Bentley Continental and a Corvette ZR1 Coupe, in addition to professional driving instruction and training classes. And if you think you have to be quarantined on property with these vehicles, think again. You can take them along scenic Highway 141 to as far as Telluride, more than a two-hour ride away.
Western Colorado was as wild of a west as I could imagine. Images of red sandstone still reverberate in my mind, and the word "paradise" will forever take on a new meaning.
Originally appeared in the Winter 2015 issue.