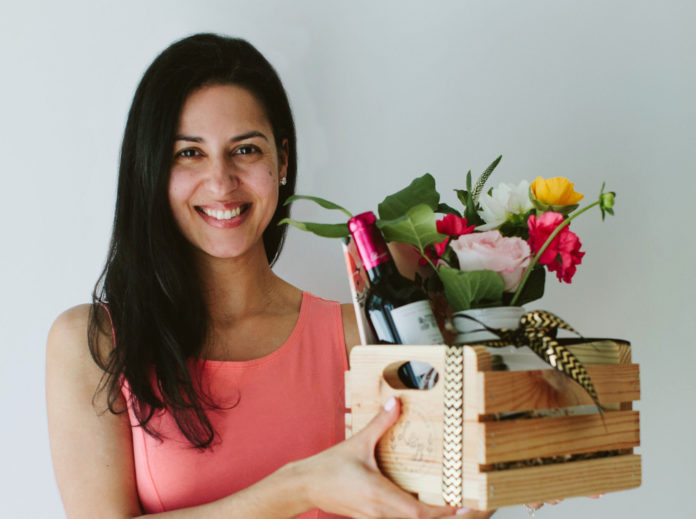 By Malischa Ogé
Photography by Todd Good
"Ever since I was young, I've always made it a point to put a lot of thought into my gifts," says Kim Khan, founder of Love & Bisous, a Fort Lauderdale-based company that creates personalized gift boxes for all occasions. "I just never realized that it was going to be a business."
With a hint of her native Montreal cadence at the tip of her tongue, Khan describes her year-old company with three words: organic, soft and sophisticated. Whether clients need to make a bride-to-be swoon over her delectable gourmet chocolates, or make a U.S. congressman applaud while enjoying a delicious port wine (true story), Khan gets it done.
From the enchanting company name that reads like a handwritten valediction from a dear friend, to the dreamy French-inspired names of the pre-made gift boxes that can be ordered right off the Love & Bisous website, it's no secret that Khan draws inspiration from la romance that embodies French culture. "I have always had this fascination with France," she says. "It's natural to me, never forced."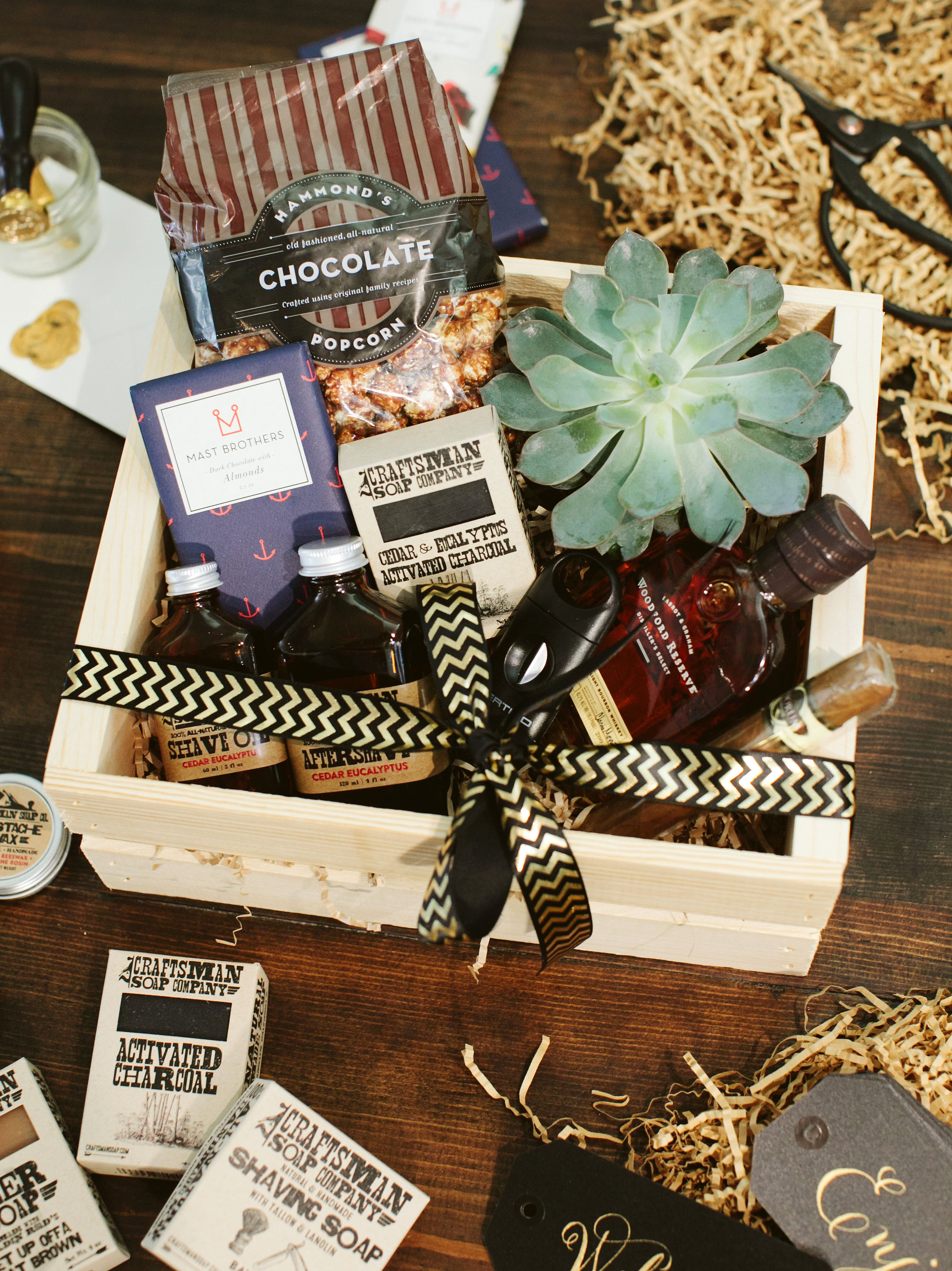 With an infectious energy and amour for the beautiful and bright, Khan invests countless hours into making gifts unique and specifically tailored for the intended recipient. "I learn a lot about a person, even though I've never met them," she says, describing her meticulous gift-creating process. "I research, I find things, I keep my mind open, and I'm always looking for new things and new ways to make my gift boxes great."
The products with which Khan fills her boxes include high-end goodies such as Mast Brothers chocolates, Voluspa candles, My Dear Fellow Co. paper goods and J.P. Chenet wines. She also uses a variety of cigars and cigarillos, as well as Champagne, liquor and beer, sourcing most of her products from local vendors, and online and retail shops.
The 35-year-old business owner has big dreams for her company, including one day opening a local shop where Love & Bisous is the name and gifting is the game. For now, Khan has been opening pop-up locations all over South Florida, including at Fort Lauderdale boutique Lilac And Lilies, where customers experience firsthand the gift box-making process. "It's a fun way to showcase what I do behind the scenes of Love & Bisous," she says.
Khan is moving forward fast, and there is no denying the ambition and vision she possesses—a killer combination for any entrepreneur. "I want to be the gifting expert that everyone goes to, and I can't wait for what's coming," she says, before sending me on my way with love and bisous.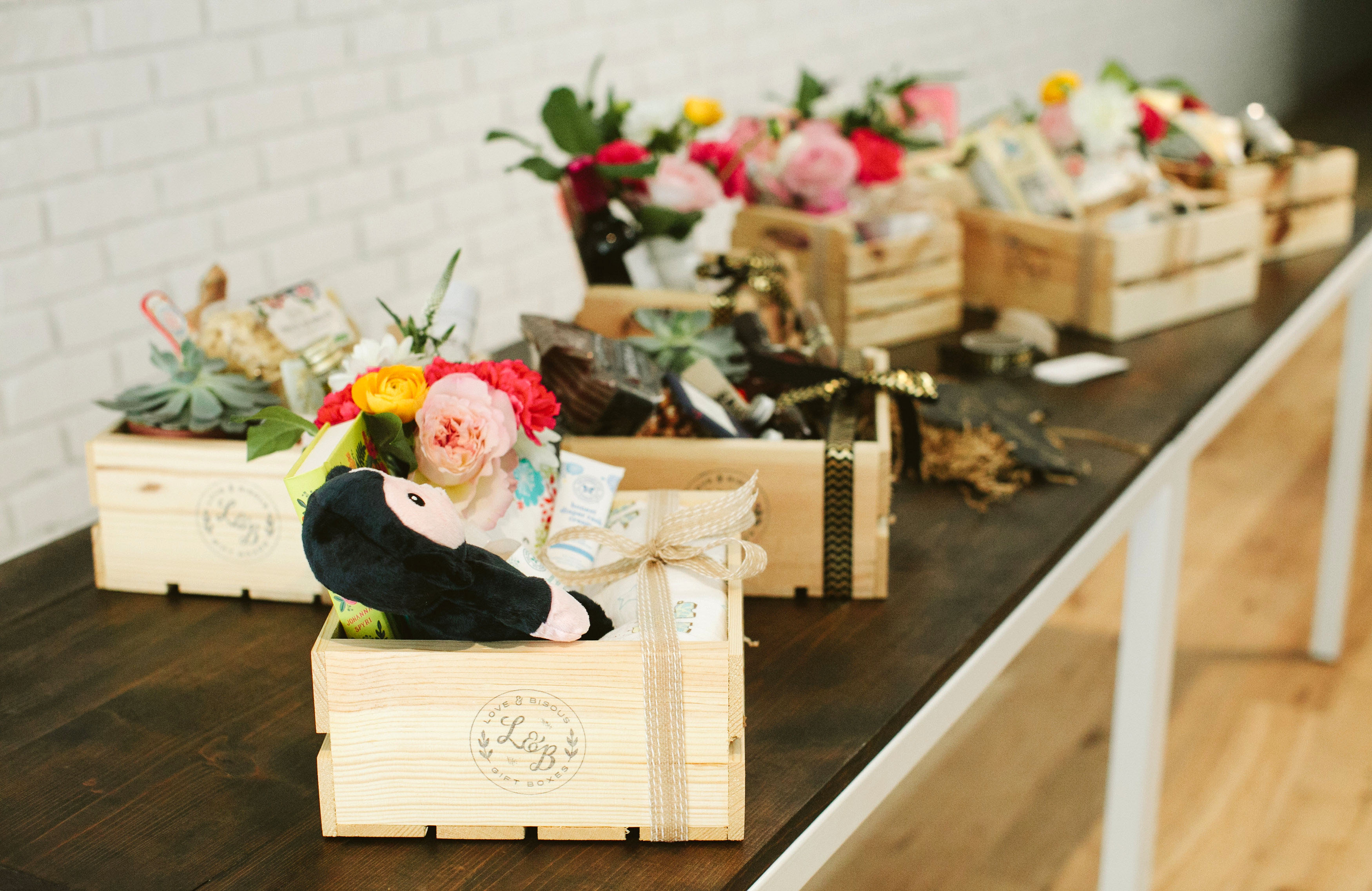 KIM KHAN'S GIFTING GUIDE
Do your research. Usually friends and family say what they like while walking around a store, so be sneaky! Taking notes on your phone is a great way to pull that off.
Be authentic. Put a lot of thought into any gift by making it original, personal and special.
Look for quality. You don't want the memory that your gift leaves behind to be that it broke five seconds after your friend received it! And quality goes for whatever you wrap it with, too.
Originally appeared in the Summer 2016 issue.