Back in South Florida after spending nearly two weeks on the road playing games in places like Calgary, Edmonton and Winnipeg in December, Matthew Tkachuk has a confession to make.
"I can't handle the cold like I used to," the Florida Panthers forward chuckles over the phone. "That's 1,000% true, but it made coming back home that much better. It was 80 degrees when we landed, and this morning I was able to spend time on the water and outside. I'm very lucky."
Lucky? Sure. That's likely how most residents of South Florida feel when they walk out of their doors into the sunshine most days. But after a wild summer that saw him transition from Calgary to Fort Lauderdale, you could argue that the 24-year-old budding superstar made his own luck.
Coming off a season in which he recorded a career-high 42 goals and 104 points, Tkachuk decided not to sign an extension with the Flames. Doing everything in his power to facilitate a trade, he provided Calgary with a short list of teams he'd be willing to be dealt to.
At the top of that list was the Panthers, who upon finding out about Tkachuk's interest managed to put together a sizeable trade package to entice the Flames and get the deal done. As part of the blockbuster multi-player trade, Tkachuk inked a maximum eight-year contract extension with the Panthers.
"It was definitely the most important decision of my life to date," Tkachuk says. "To spend the prime years of my career in Florida was an important decision. A lot of factors went into it, and I feel great about everything."
Life on the rink as he knows it is in his DNA. Tkachuk hails from one of the most prominent families in hockey. His father, Keith, spent 18 seasons in the NHL from 1991 through 2010, while his younger brother, Brady, is the current captain of the Ottawa Senators.
A native of Boston, Keith is one of just five American-born players to score 500 goals in the NHL, while Matthew and Brady, who were both born in Scottsdale while their father was playing for the then-Phoenix Coyotes, both look like they could join him in that special club one day.
"It's a hockey family," Tkachuk says. "That's a huge part of our lives, but we try to not talk about it 24/7. Right now, the topic between Brady and me is fantasy football. We're playing each other in the first round of the playoffs. It's big."
From fantasy sports to living out his fantasy, Tkachuk has acclimated quickly to life in South Florida. When he's not at the rink you'll rarely catch him wearing anything on his feet other than flip-flops, and his preferred choice of transportation around town is a golf cart. "The only time I don't drive the golf cart is to get to the rink for our games and practices," he says.
One of his favorite things to do when he's not terrorizing opposing goaltenders is to host his family and friends at home. Now that he spends his winters in Fort Lauderdale instead of Calgary, he says he has people checking in on him every week to see if they can visit for a couple of days.
"I love that, especially for the first year," Tkachuk says. "I've already had people down here for Thanksgiving and some of those things. I've been enjoying every single second of it." Of course, all his guests also love to take the golf cart for a spin. "When I'm at the rink, I'm getting Snapchats from my family and friends taking it for a ride or taking it to the beach," Tkachuk laughs. "I'm like, 'Hey! You guys gotta ask me first!' They all love it so much."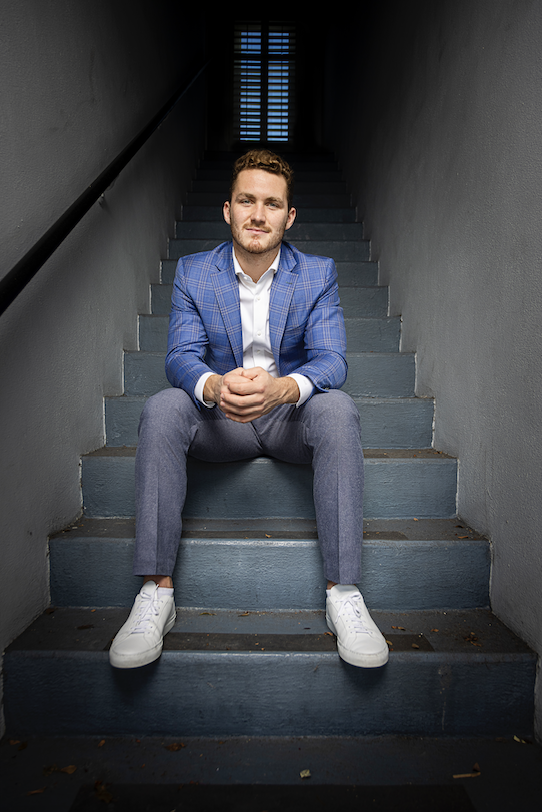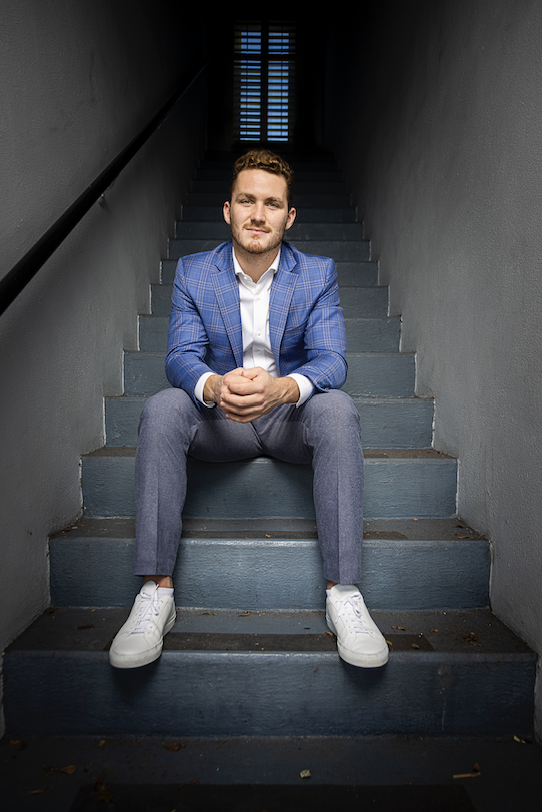 While the lifestyle can't be beat, Tkachuk is adamant that it was first and foremost his on-ice aspirations that drew him to the Panthers, who set franchise records for wins (58) and points (122) en route to their first Presidents' Trophy as the NHL's top regular-season team in 2021-22.
Following back-to-back playoff appearances – including beating the Washington Capitals in Round 1 in 2022 for their first series win since 1996 – Tkachuk views the Panthers as a team on the rise, especially given the amount of elite talent that was already in place before he arrived.
"I knew there were some great players, but I didn't realize how great they were until I started practicing with them," Tkachuk says. "It starts with Barky (captain Aleksander Barkov) leading us and how impressive he is, but everybody else is awesome and impresses me just as much."
When it comes to making a good first impression, Tkachuk has somehow managed to exceed the already lofty expectations that accompanied him to the Panthers. With a quarter of the 2022-23 season in the books, he leads the team in points and ranks among the NHL's top players.
Receiving a welcome nearly as warm as the weather, Tkachuk's highlight-reel goals and aggressive playstyle made him a fan favorite from the moment he stepped onto the ice. And during games at FLA Live Arena, you can't get far without spotting a fan in his No.19 jersey.
Even coming from a hockey hotbed in Canada, Tkachuk believes the passion for pucks in South Florida isn't as far behind as some might think. "The fans are so passionate here," Tkachuk says. "In Fort Lauderdale, people are coming up to me all the time. With the team doing so well the past few years, I think the fan base is buzzing. It's been so much fun."
Now settled into his new surroundings, Tkachuk hopes to reward that support with success on the ice as the Panthers continue to work tirelessly to bring the Stanley Cup to South Florida.
"That's the main reason why I'm down here, to play in playoff games and ultimately achieve that main goal," Tkachuk says. "Don't get me wrong, we want to win for the 20 guys in the room and the guys that you go to work with every day – management, coaches, trainers, all of them – but the fans are just as big a part of it for us. They've made this place down here a very tough place for opposing teams to visit. We need that. We need their energy. They've all been amazing."
By Jameson Olive. Photography by Eduardo Schneider.