Written by Ronald Ahrens | Photography by Eduardo Schneider
There was once a desolate time in South Florida when the individualistic but isolated owners of supercars had no way to find one another. They drove up and down A1A showing off their custom Ferraris and Lamborghinis and waved like mad if they passed another driver in a similar model. And then Floyd Raglin rolled onto the scene. 
Raglin is the founder of Floyd Sports Marketing, specialists in event planning, car shows and services for professional sports figures. His own obscure career in pro football peaked in 1987 with two games as a strike-year Miami Dolphins replacement player. But, while Raglin's time on the field was limited, he parlayed his immense network into becoming the go-to guy for South Florida's celebrity athletes. Word got out that if you wanted a car or boat to cruise around in, Raglin knew the guys who had the toys. It was a natural outgrowth of the services he provided since lining up an endorsement deal for Dolphins running back Ricky Williams in 1999.
When Miami Heat player Chris Bosh was named Warren Henry Auto Group's newest brand ambassador in 2010, Raglin hammered out Bosh's marketing deal with Warren Henry Zinn, the dealership's founder. For the past 15 years, Raglin and Zinn have continued collaborating on similar projects. "We ended up being great friends," Raglin says.
When Warren Henry Auto Group purchased Lamborghini Palm Beach, they were faced with a challenge only Raglin could solve. Zinn worried about how a Miami-based company could get people to his Palm Beach showroom. "Let's put this car show together with supercar guys and invite them to the dealership," Raglin remembers saying. "Boom, it worked, and guys started showing up for cars and coffee." 
 In 2016, Raglin was once again faced with the same issue at a new location, Lamborghini Broward, so he proposed Supercar Saturdays Florida, which would take place at the dealership on the second Saturday morning of each month. Supercars and their drivers turned out in droves, stopping traffic while also compounding it. "That lasted all of four months," Raglin says. "I'm like, 'What are we gonna do? The neighbors are complaining.'" One day while having lunch at The Shops at Pembroke Gardens, he pitched his idea to the shopping center's management, saying, "Hey, look, I got this great show; I'd love to bring it over here." The mass migration took place with caravans of 10 and 20 cars traveling from all over Florida to participate.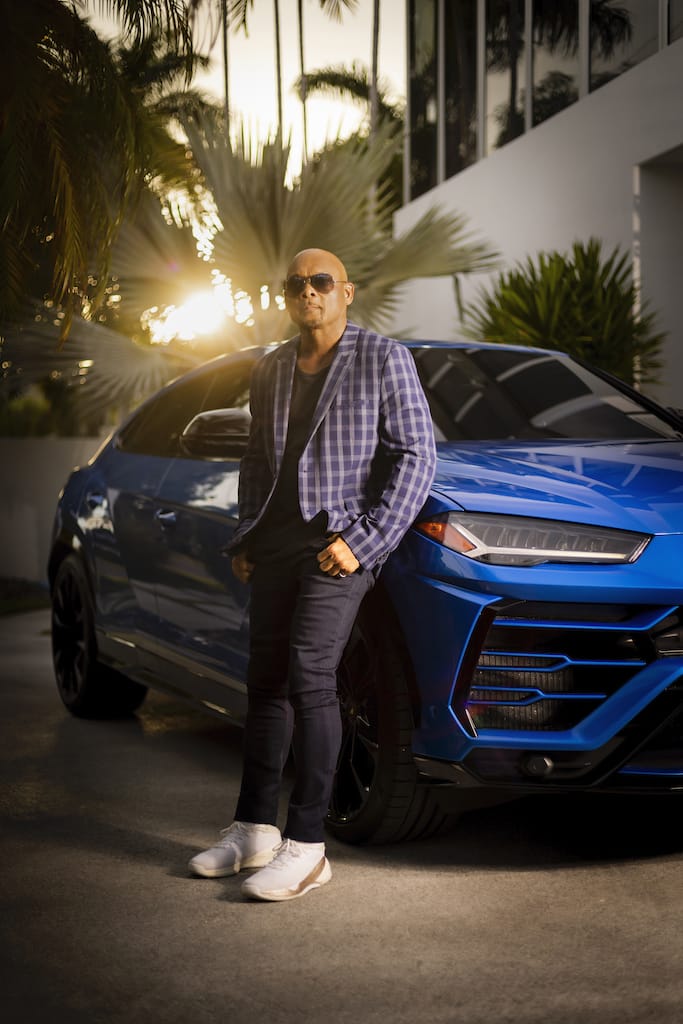 That's when the team at Visit Lauderdale—the official tourism marketing agency for Broward County—began to take notice. "I'd love to do a big one of these," Dawson Pritchett, Visit Lauderdale's manager of sports and entertainment, recalls thinking. Soon Pritchett and Raglin set to work mapping out Exotics on Las Olas. The event features coveted automobiles from Ferrari, Lamborghini, Bugatti, McLaren, Rolls-Royce, Aston Martin, Porsche and Koenigsegg, to name a few. "Most car shows have a million-dollar car," Pritchett says. "We have an entire street of million-dollar cars." More than just a fun, free event, proceeds from the show are donated to the Wounded Veteran's Relief Fund.  The next Exotics on Las Olas will take place on November 13 and will span from SE 6th Avenue to SE 11th Avenue on Las Olas Boulevard.    
Raglin's success with Exotics on Las Olas has led to his involvement with the ultra-exclusive Motorcar Cavalcade Concours d'Elegance at JW Marriott Miami Turnberry Resort & Spa (the Cavalcade returns January 14-15, 2023). The weekend garden-party-inspired event—think South Beach meets the Kentucky Derby—welcomes a global community of car connoisseurs to enjoy the finest, rarest and more remarkable automobiles in the world. Explains Raglin, "It's a lifestyle concours. You got the girls with the big hats. It's a crazy event." Just how exclusive is it? "You'll see a car there and never see it again." 
For more information on both events, visit exoticsonlasolas.com