By Nila Do Simon
On a recent Tuesday, 75-year-old Clyde Butcher showed up to his physical rehabilitation session with the legs of his walker completely caked in mud. After all, he had just spent the morning deep in the wetlands of Myakka River State Park, a roughly 37,000-acre state park known for its abundance of wild animals such as alligators, vultures and opossums.
"I'm pretty sure I was the only one at the rehabilitation center whose walker had mud on it," Butcher says.
The photographer, whose iconic black-and-white landscape images have brought worldwide attention to environmental conservation in Florida and beyond, is a rather unique patient at this Collier County facility. A quiet man with a larger-than-life determination to showcase the purity of nature, Butcher has hardly slowed down since having a stroke in May—though he'll argue otherwise.
"It's hard for me to get in and out of a canoe these days with my walker," he says.
Still, that hasn't stopped Butcher from getting more than waist-deep in water, sometimes 20 feet from shore, for the perfect photograph in the wilderness. Instead of lugging around his standard oversized large-format camera, he's carrying a digital camera and capturing photographs to show in his new St. Armands Gallery in Sarasota.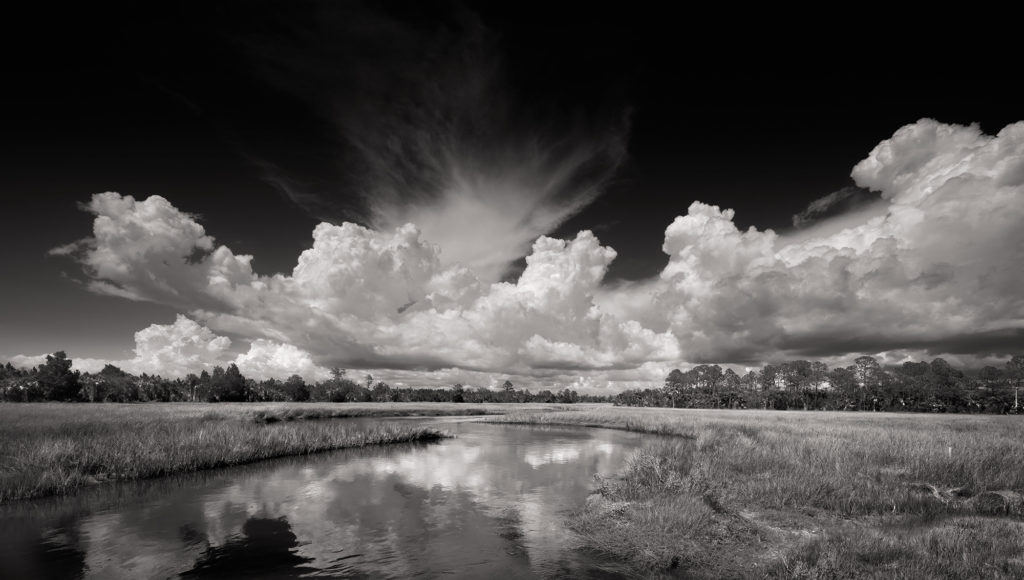 On February 23, he's scheduled to give his first major post-stroke lecture at the Venice Performing Arts Center, a talk he's looked forward to for months. In what he describes as "essentially an autobiography," Butcher plans to delve into the stories behind his epic photographs and experiences, including his time as an artist-in-residence at Rocky Mountain National Park, his United Nations-commissioned photography of the mountainous terrain in Cuba and his photographs from an exhibit held at the National Gallery in Prague.
While his work has called much attention to protecting the environment, these days Butcher has also brought newfound attention to himself in a way he never could have imagined. He's received letters from as far away as Ecuador that have described what an inspirational life he has lived since his stroke and how he's sparked people to continue living their lives to the fullest, no matter their ailment.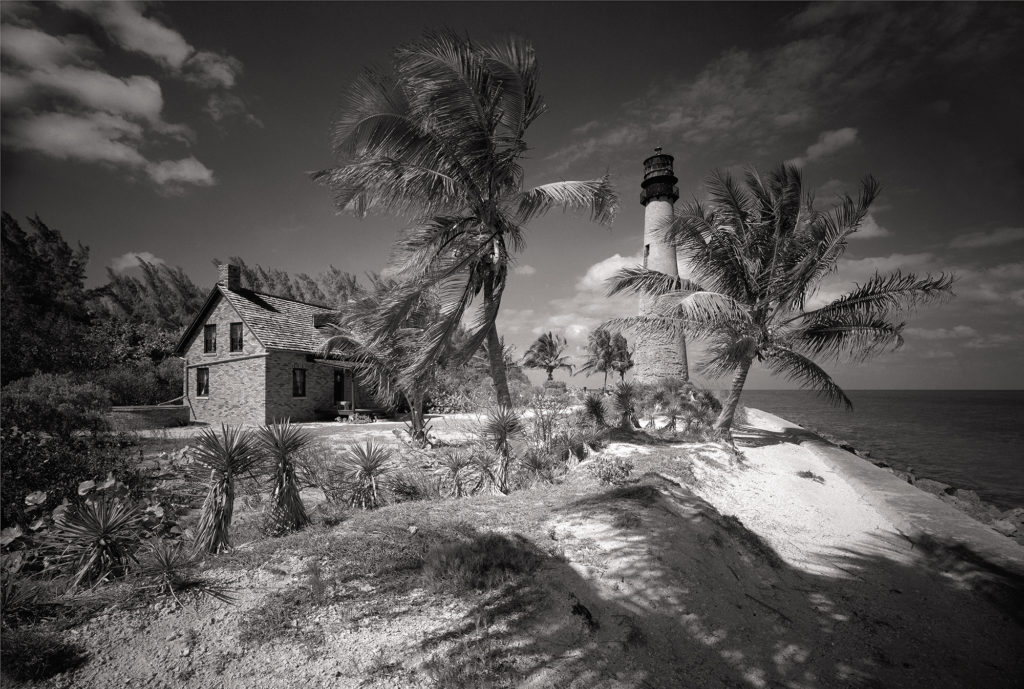 Along with the support of his wife, Niki, and daughter, Jackie, Butcher says there's another major reason for his revived spirit.
"Photography makes me get out and helps me push myself," he says. "I go on a boardwalk with my walker and sometimes forget where I'm at or what my condition is. Just because you have a handicap, that doesn't mean you can't go out there and do something."