By Jessica Graves 
Seaworthy Speed Demon
Lekker 44 makes her international debut at FLIBS.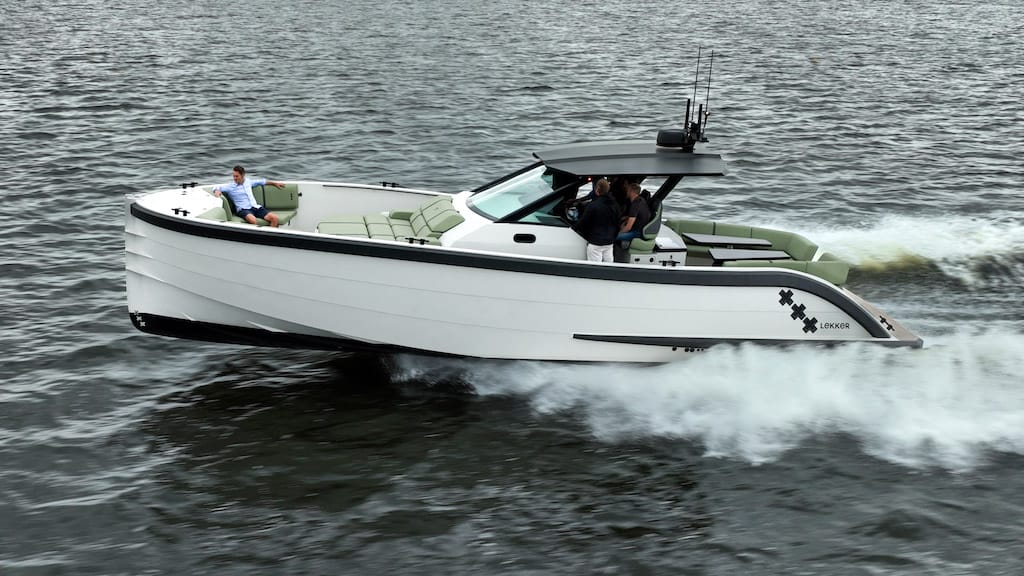 Lekker, the Dutch boat brand designed and built in the Netherlands, is expanding its fleet with the new Lekker 44 available in early 2023. Armed with three powerful engines to reach speeds of over 50 knots, the Lekker 44 is ruggedly built with reinforced aluminum, high topsides and a large cabin for protection from any kind of weather making it the obvious choice for multi-day adventures. "It's perfect for my young family as a platform for weekends in the Bahamas," says Lekker Ambassador, Tim Hamilton, "it's also ideal for free diving off the Fort Lauderdale coast and Sundays at the sandbar." Lekker 44 is hitting a sweet spot in the Florida market with customized hulls featuring larger hardtops, rear sun awnings, a fish box, speargun storage, a generator and air-conditioning. Owners can also outfit their vessel with innovative gadgets like a captain's massage chair, an integrated Green Egg in the outdoor kitchen and other endless combinations of interior colors, materials and structural choices from nautical design partner, Cor de Rover.
Starting at $1.2 million, pre-orders are available now or visit Lekker's booths at the Fort Lauderdale International Boat Show, October 26-30. 44.Lekkerboats.com
Caribbean Dreams
The Cove Eleuthera is a slice of heaven, close to home.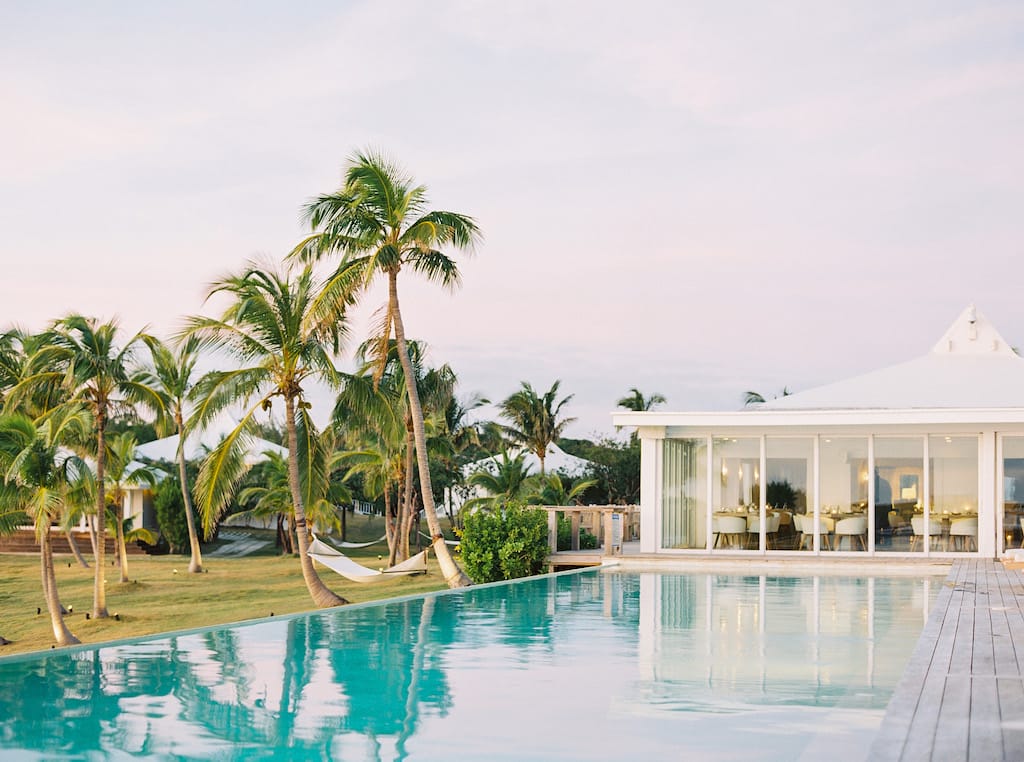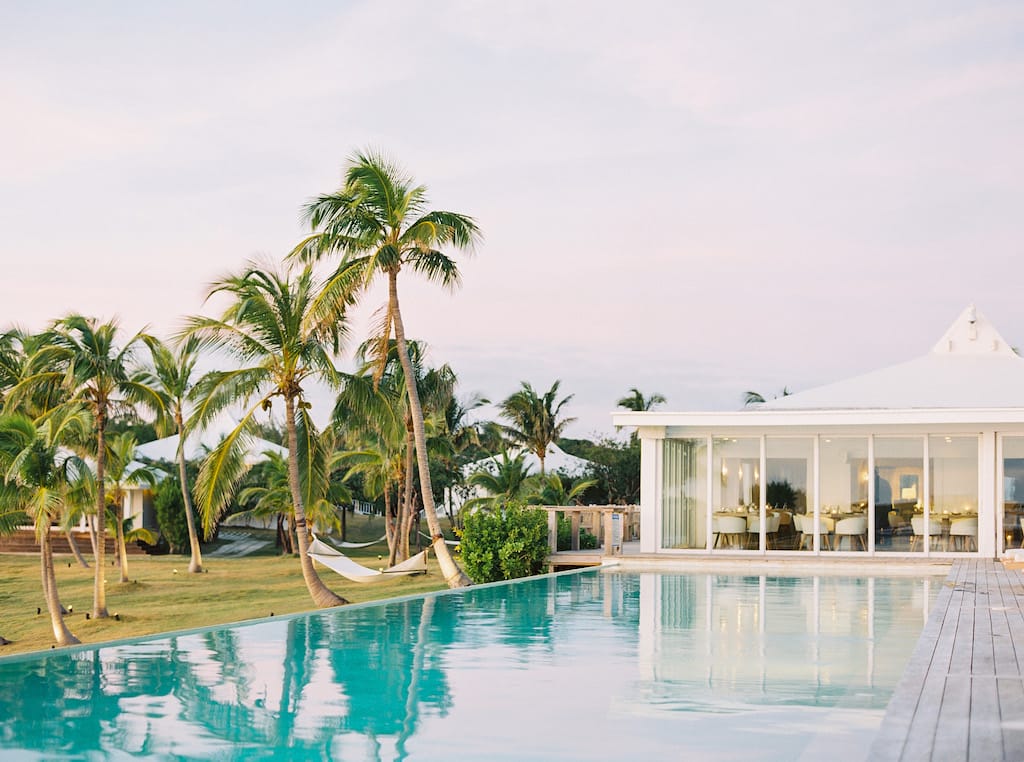 Having lived in South Florida most of my life, I'm embarrassed to admit how infrequently I used to visit the Bahamas. But, thanks to Makers Air, which offers easy flights out of Fort Lauderdale Executive Airport, I landed in the Caribbean in under an hour and checked into The Cove Eleuthera for a little R&R. The exclusive island retreat is situated on 40-acres on the northern end of Eleuthera and features a variety of stylish seaside villas, suites and elegantly appointed accommodations, two private beaches with plenty of water toys, and a fitness center. There's also plenty to not do while you're visiting, like relaxing by the infinity pool with a frozen drink from the open-air Point Bar or dining on sushi at The Freedom Restuarant. For those seeking a bit of adventure, the resort offers charter fishing and island excursions, scuba diving, water sports and horseback riding, and it's just a quick ferry ride to Harbour Island for sightseeing and shopping.
The resort reopens this November with updated rooms and a restaurant refresh, so book your visit now. thecoveeleuthera.com

Dream Machine
The New McLaren 720S Coupe is an exhilarating driving experience.
The McLaren 720S, which recently made its global debut at the Geneva International Motor Show, is the second generation of McLaren's super series. This dream machine raises the limits of performance with its twin-turbocharged engine, aerodynamic design and a luxuriously appointed and driver-focused interior.
So, of course, I exclaimed 'Yes!' when I was offered to take it for a weekend-long test drive. The new 720S is lighter, faster and even more dynamically capable than its predecessor, and driving it is absolutely exhilarating, going from 0 to 60 in just 2.8 seconds and it can reach an astonishing maximum speed of 212 mph. While I didn't push my luck on I-95, I did experience the car's extreme handling prowess and enjoyed watching heads turn everywhere I went, especially when the dihedral—butterfly doors—opened to reveal the spacious and luxurious stitched leather interior. The bright, volcanic-orange supercar turned everyday errands into a full-on fan experience, as I snapped pictures for happy strangers—everywhere I stopped from the gas station to the grocery store—while they posed in front of my borrowed dream machine which starts at a cool $284,745. | cars.mclaren.com
Carving Her Own Path 
Noelle Marchese debuts a new mix & match collection.
If you follow me on Instagram, you're probably already familiar with my newest obsession, River Collection. This mix-and-match line created by the uber-talented Noelle Marchese is the latest iteration from the multi-faceted designer. Featuring ready-to-wear, vintage-inspired bold prints, each piece from the collection looks great any way you wear it.
Building on her success in the early 2000's, her first line was coveted by celebs and carried at Bloomingdales, Neiman Marcus, Nordstrom, and high-end boutiques nationwide. Marchese's foray into the luxury swimwear world was equally successful, selling out at Urban Outfitters, Anthropologie and included a feature in Sports Illustrated's swimsuit edition. Now, Marchese's newest line, the River Collection, features bold skirts, trousers, blazers, dresses and swimwear and will soon include bridal designs and resort wear. shop-river.com | @shoprivercollection
All of the Fun, None of the Hassle
First Mariners Club makes boat ownership easy.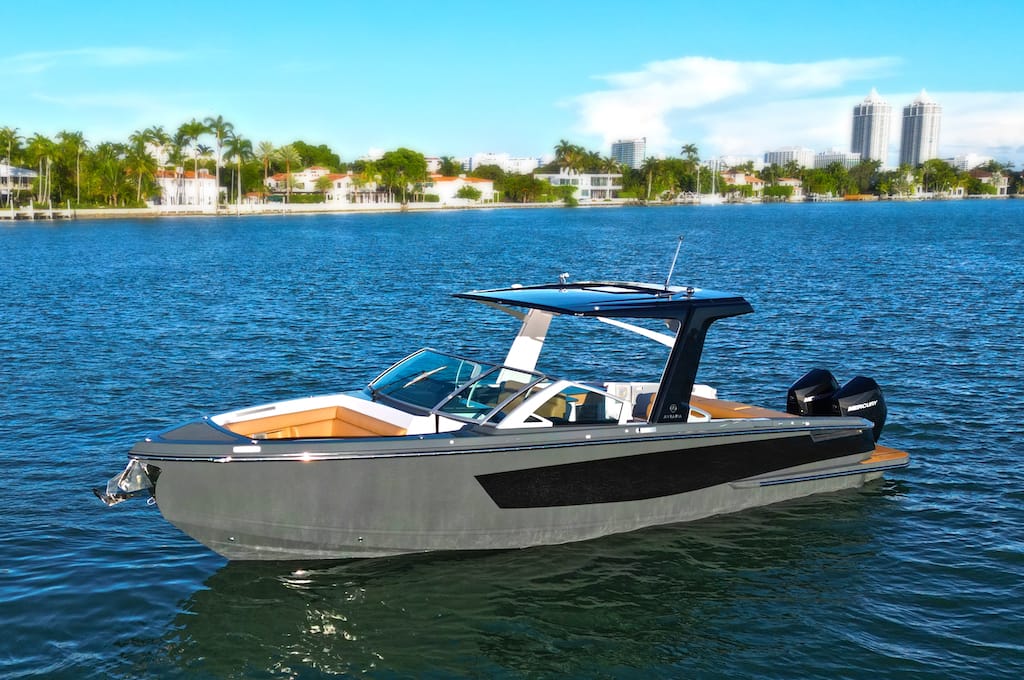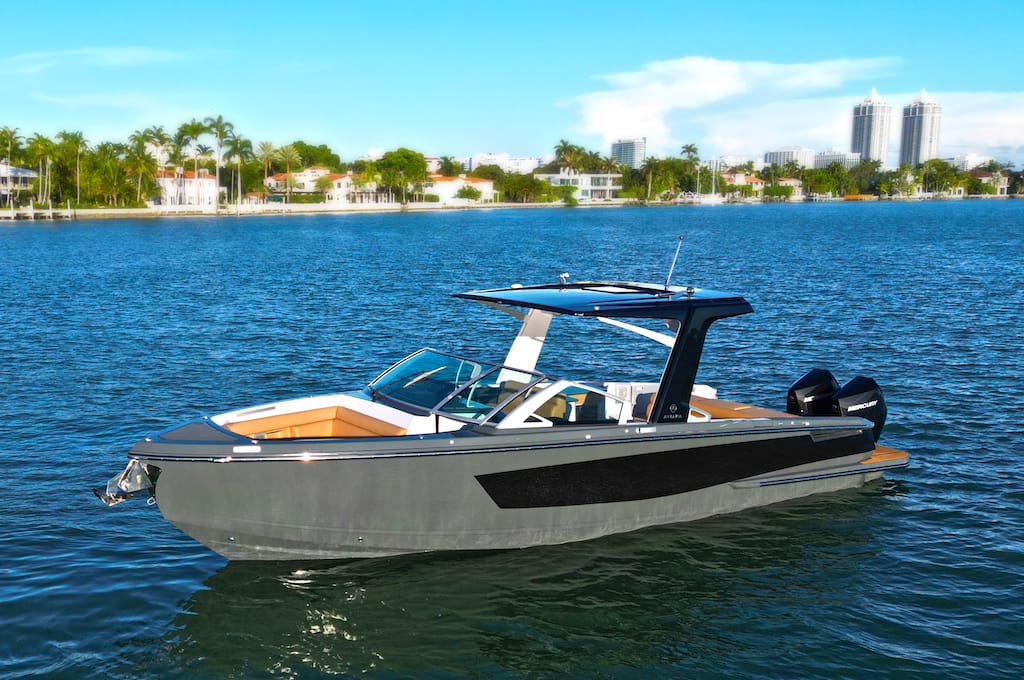 When boating enthusiasts Anne-Lise Dorry and her husband were looking for a boat club to join, they weren't having much luck. "Our options were either to join a typical boat club that, for many reasons, did not meet our expectations, or charter a nice vessel with a captain for thousands of dollars a day." So the duo founded First Mariners Club. "We dreamed of a white-glove service that would give you the feeling of owning a head-turning boat without any of the work or hassle that comes with it," Dorry explains.
Based out of the F3 Marina, First Mariner's Club offers catered evening cruises, water toys, a convenient booking system and concierge services. Plus, members have access to a select fleet of high-quality vessels (like their Aviara AV32), qualified captains available for hire, and with just six members sharing one vessel, you're practically guaranteed your preferred booking. firstmarinersclub.com