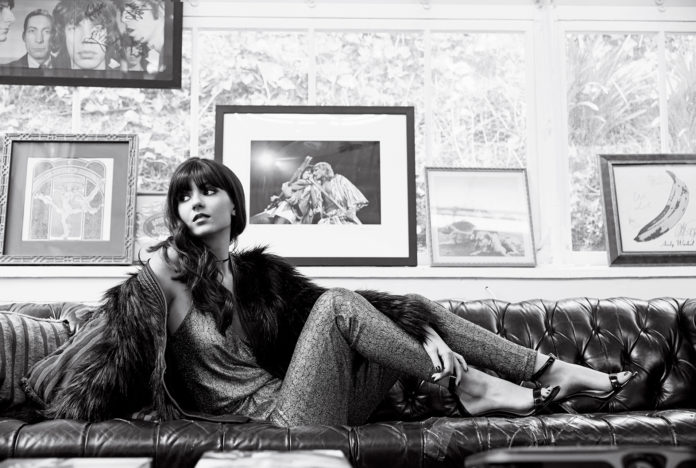 By Jennifer Arellano
Photography by John Russo
Styling by Annabelle Harron
There's something about Victoria Justice's voice. It is booming, but not brash. It is stentorian-clear,  but still capable of breaking into a girlish giggle. It can sound surprisingly deep when she's musing on something serious (her childhood work ethic and her family's unwavering support) and breathless when she's rattling off her passions (singing, acting, writing). Most of all, there's not a detectable drop of world-weariness nor fatigue over the phone on her day off from recording and rehearsal sessions for Fox's much-anticipated reboot, "The Rocky Horror Picture Show Event." Justice's effervescence practically leaps off the receiver.
A refresher: That easy effervescence was in full display during Justice's Nickelodeon spree as first a lead on "Zoey 101," playing teenager Lola Martinez, and then star of "Victorious," as Tori Vega, a student at a competitive performing arts high school. Showcasing the young actress' acting, singing and physical comedic gifts, "Victorious" (which ran from 2010 to 2013 and was the top live action comedy in its time slot for ages 6 to 17) skyrocketed Justice to instant teen queen status.
Now 23, Justice wants to try something new. "I've grown up a lot since I started on Nickelodeon," she says. "I've been making a conscious effort to seek out roles that are a little bit more mature and grown-up." She cites strong, comedic women such as Tina Fey, Amy Poehler and Kristen Wiig (another actress with a flair for both physical comedy and spine-straightening drama) as her influences.
Post "Victorious," Justice starred in MTV's noir-ish series, "Eye Candy," as the rabble-rousing hacker-in-leather Lindy Sampson, who is consumed with chasing down a serial killer. She also portrayed Naomi in the indie rom-com "Naomi and Ely's No Kiss List" (available on Netflix and iTunes), where the title characters' friendship is tested when they fall in love with the same guy. Up next, she'll star in the high school comedy "The Outskirts" opposite Eden Sher and Peyton List.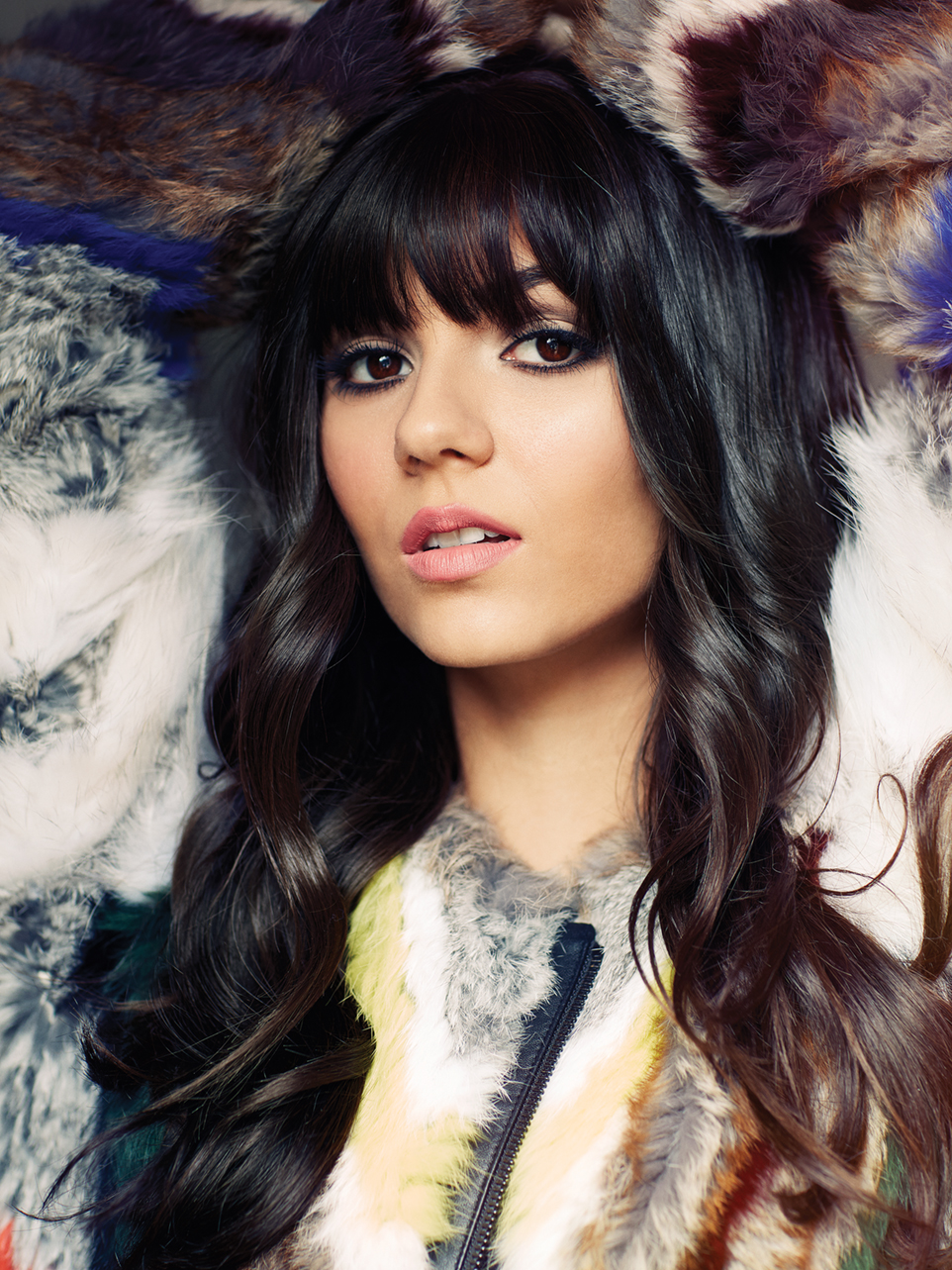 It's her upcoming role as Janet Weiss in this fall's "The Rocky Horror Picture Show Event" that ought to dispel any doubts about Justice's transformation from child star to compelling, dramatic actress-to-watch. Justice first saw the 1975 movie-come-midnight-musical—about a humdrum engaged couple that stumbles upon a gender-bending mad scientist's castle—when she was in fifth grade, and she attended her first midnight viewing when she was 15. "It was totally unlike anything else I had ever seen," Justice says. "It was edgy, it was weird, it was cool. It's a movie for all of the misfits." Her character, she explains, "has this interesting arc: She starts as this very naive and innocent young woman, and has this sexual awakening in Dr. Frank-N-Furter's castle. A lot goes down."
Her character's fiance, Brad Majors, is played by Ryan McCartan; Laverne Cox portrays the famed Dr. Frank-N-Furter; and Tim Curry, the original Dr. Frank-N-Furter, returns as the criminologist narrator. "I'm excited for people to see a different side of me," Justice says. "I don't think people have seen the full spectrum of things I can do yet."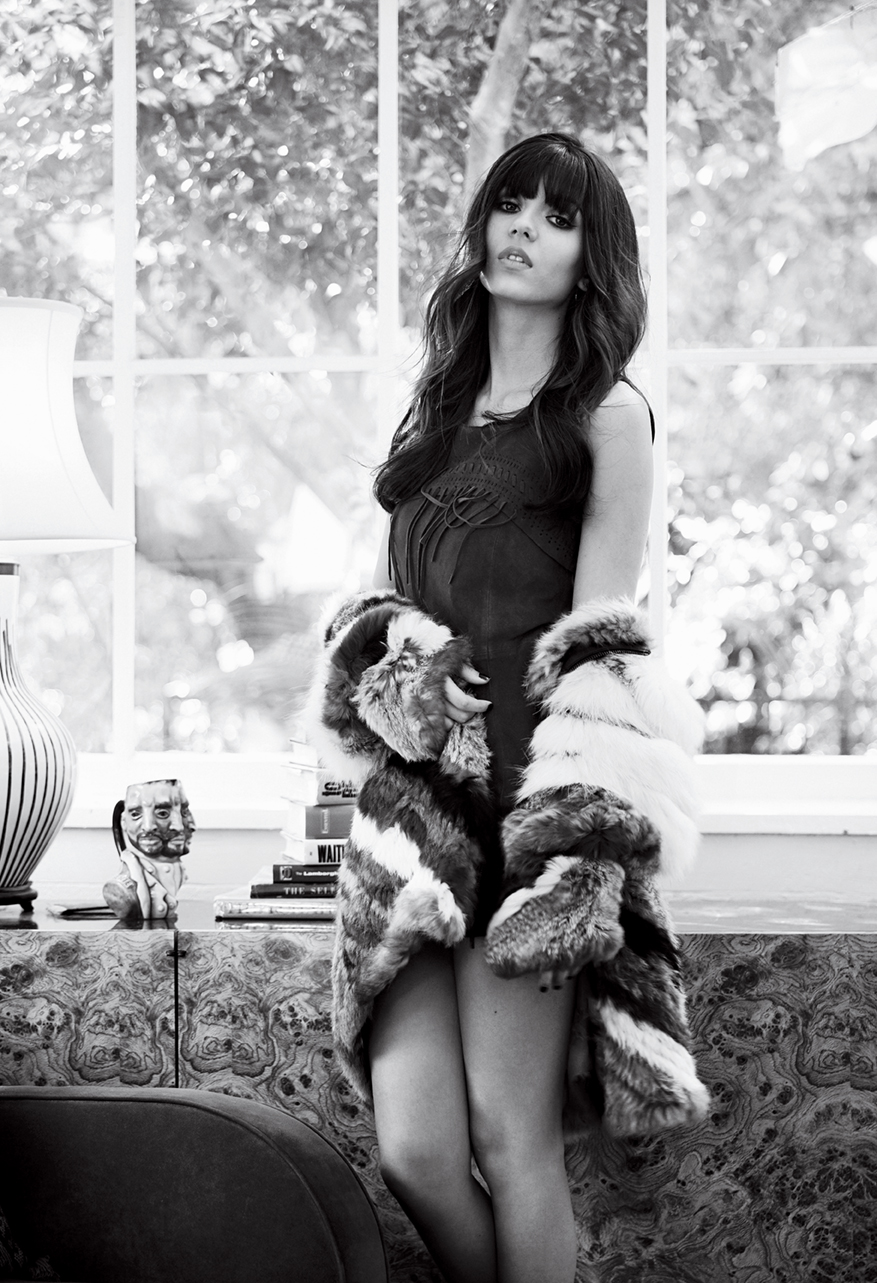 Justice was hell-bent on nabbing the role. "I told my agent, 'We have to find a way, we have to audition,'" she says. Justice worked with a pianist and vocal coach for the Broadway-style auditions. She left no Janet Weiss detail untouched, including sourcing the perfect "Janet" outfit—a pale-pink Forever 21 collared dress paired with her own white cardigan.
As she matures her oeuvre, Justice refuses to neglect her roots. "I'll always be grateful to Nickelodeon because that's where I got my big break," she says. "It was an amazing opportunity to be able to do two things that I love: singing and acting. I learned so much from Nickelodeon—including having a good work
ethic. From 17 to 20 years old, I think I worked harder than most people have in 10 years of their life."
Though she currently lives in Hollywood, California, Justice holds South Florida's own Hollywood (where she and her family resided until she was 11) close to her heart. "I love South Florida," Justice exclaims. "As much as I love L.A., it doesn't compare to the beaches back home, that turquoise-blue water—it's just so beautiful. I have a soft spot for Hollywood Beach, where so many weekends of my younger life were spent strolling on the Broadwalk, eating ice cream and renting those banana bikes." She cites Young Circle, Mama Mia and Padrino's as her beloved childhood haunts, particularly the latter. "I loved the tostones with the garlic sauce and getting flan for dessert—such good memories. I miss that place!"
Where does Justice see her career going? "I think there is a bit of a stigma when you come from Nickelodeon or Disney," she says. "People will have preconceived notions of you. But so far, so good. I'm really proud of the projects I've been a part of since my Nickelodeon run, and I'm slowly but surely showing different sides of myself."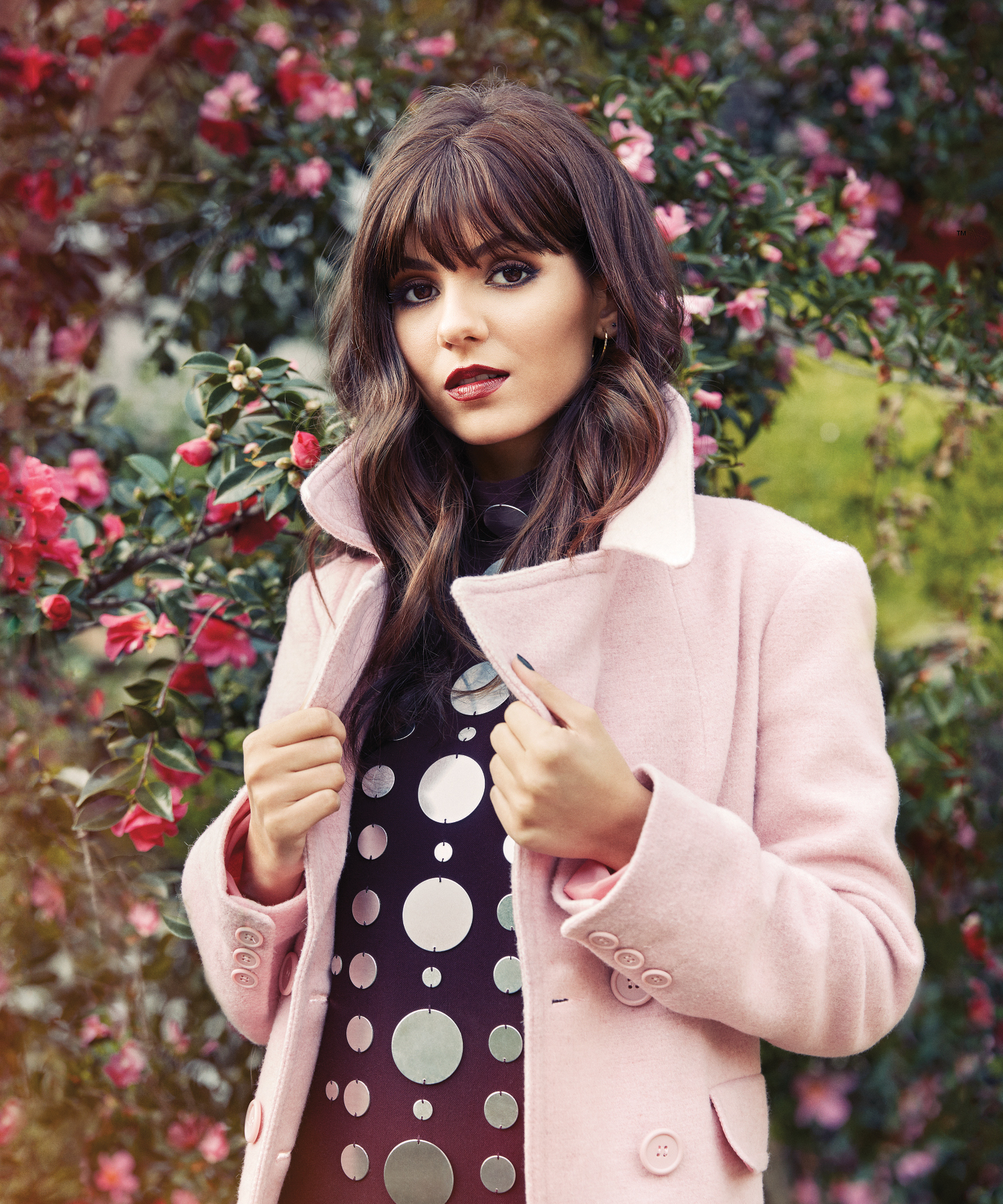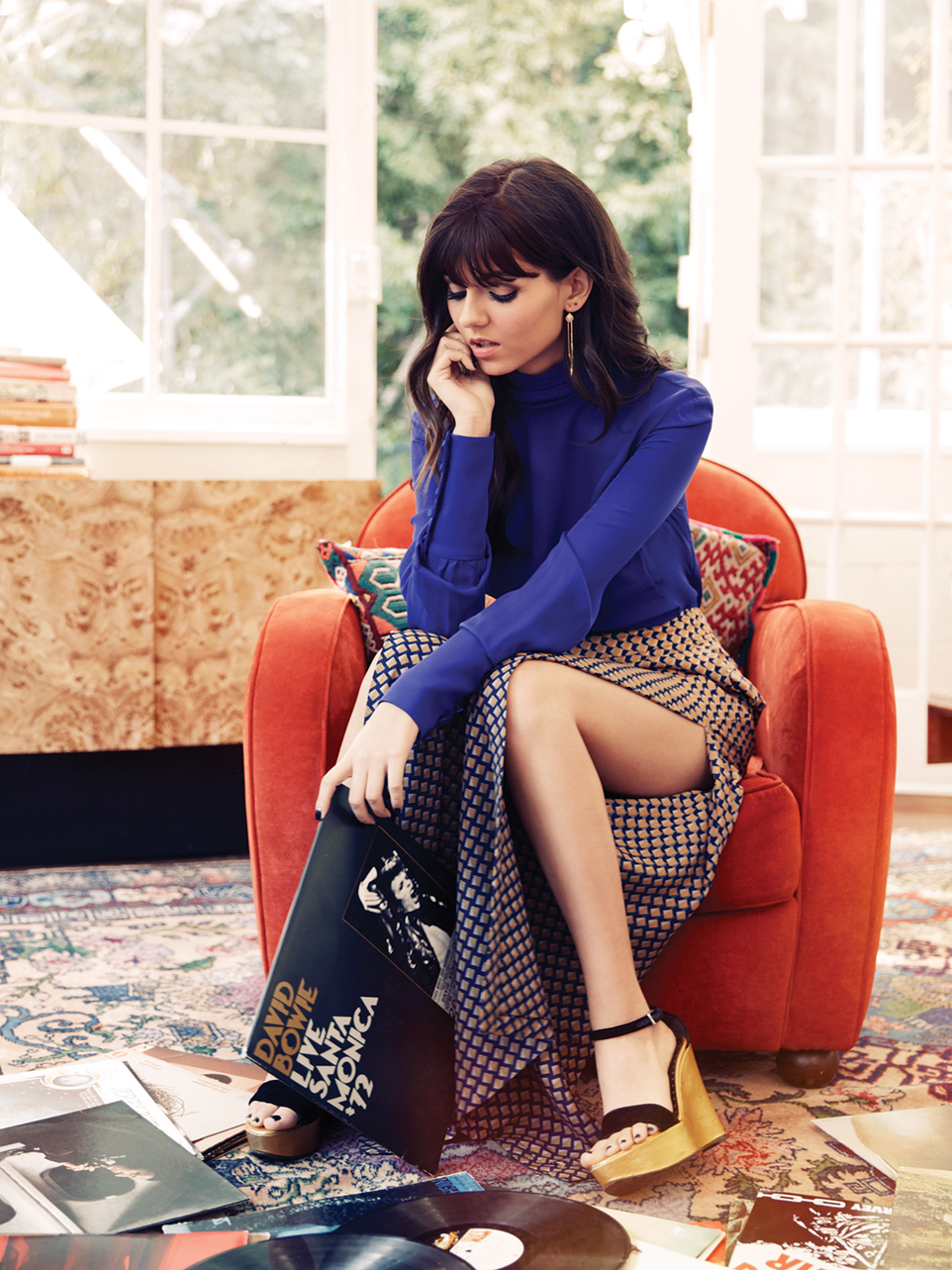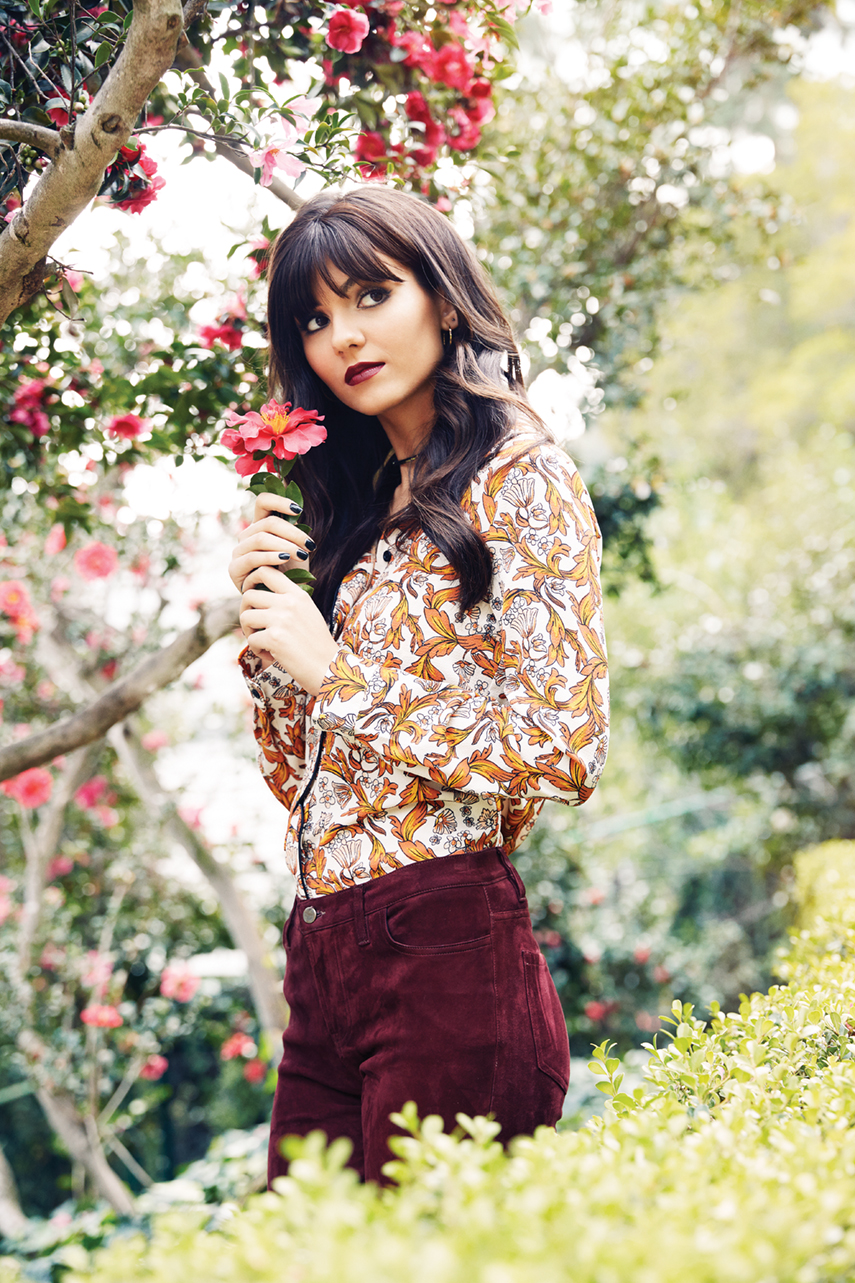 Photographer: John Russo
Stylist: Annabelle Harron
Hair: Paul Norton
Makeup: Lusine Galadjian/ivyeleven.com using Jouer Cosmetics
Photo assistant: Jason Bush
As seen in our Spring 2016 issue.