By Nila Do Simon
Photography by Mermaid and Me Photo, Baughaus and Kamper's Kitchen
The blueberries proved the most difficult, though the rosemary twigs were a close second. Something about the way they rested didn't look right. After spending nearly two hours placing, repositioning and then repositioning the already rearranged bite-sized fruit and herb combo—next to the brie, then the thinly sliced kirby cucumbers before finally settling them against the cured ham and tomatoes—Alexandra Kamper was satisfied. Her grazing box looked beautiful.
Kamper has always been obsessed with food. A lifelong at-home cook, the 28-year-old says she realized early on the comforting power that food wields—not just when eating it but also when seeing it. It is a visual metaphor for safe, secure and welcoming. Take, for example, the always-awkward wedding cocktail hour, where throngs of strangers are put in one space. The moment can be uncomfortable, but when the hors d'oeuvres roll out, the proverbial ice magically breaks and a conversation becomes more fluid among newcomers.
For her part, Kamper has always preferred being the host rather than a guest. "Nothing makes me happier than having my friends over, cooking for them and hosting them," she says. "When I have a 10-foot-long table filled with food for something as simple as a game night, and people are gathered around it and smiling, then I'm happy."
Perhaps that comfort is what has been driving the success of Kamper's Kitchen, a brand focused on styling grazing tables for special events with charcuterie, fresh fruits, gourmet cheeses, pastries and more. Like so many stories, the idea of Kamper's Kitchen started at a bar. Kamper, the marketing director and event coordinator for Oakland Park-based catering company Hugh's Culinary, had been collecting recipes to create a cookbook and had worked her way up to 70, including homemade gnocchi and pepper jelly. Then in early 2018, while at a bar with her boyfriend, JJ, she tossed around the idea of starting an Instagram account called Kamper's Kitchen with photos of her food styling, a hobby she'd picked up to complement her cooking and hosting duties.
That joke turned serious a few months later, when an acquaintance asked Kamper to create a cheese board for a fall engagement party with 75 guests.
"I remember standing at a pumpkin patch and suddenly having anxiety," Kamper says. "I began stressing about how I would keep food from getting too hot or too cold, what props I would need to get to style the table and whether I would have enough time to finish setting up before guests came. I had a lot of doubts, so I turned the job down."
But upon reflection, Kamper realized she was up for the challenge. She called the friend back and accepted the opportunity. Instead of producing merely a cheese board, Kamper created an entire table styled with props, florals and decor. The event was a success, generating five phone calls from potential clients inquiring about her services.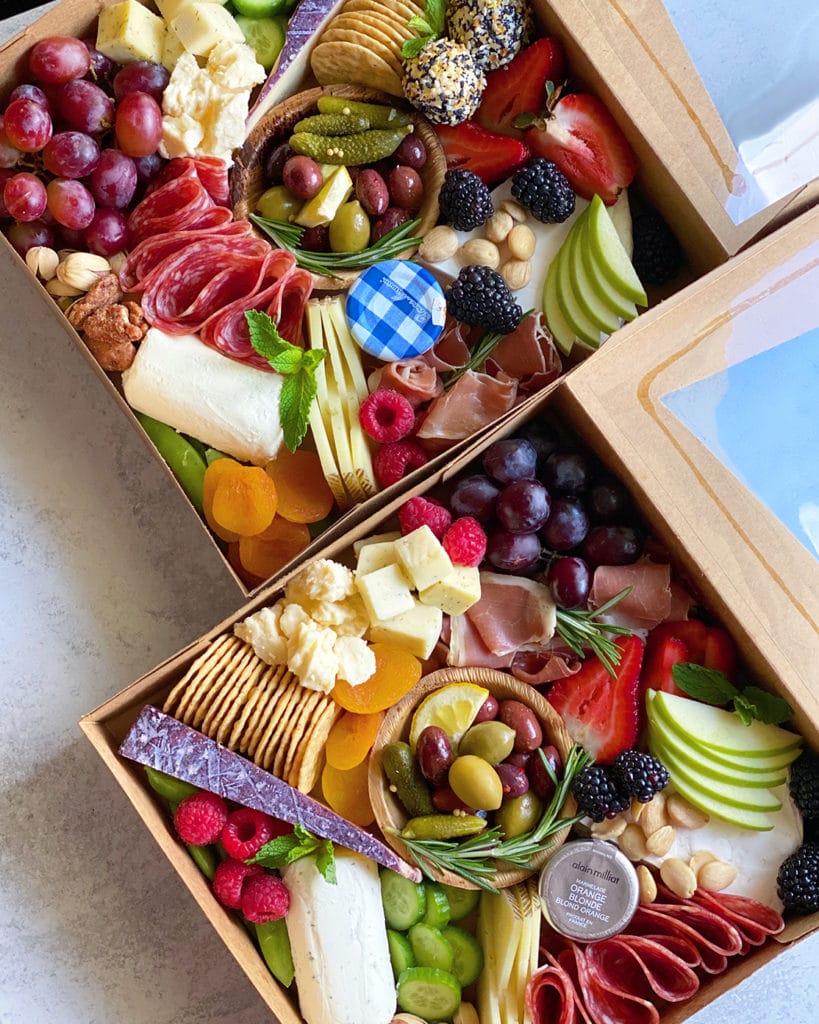 Not surprisingly, as weddings and special events saw a spike in grazing tables—an oftentimes overflowing buffet-style tablescape that's just as much of a feast for the eyes as for the stomach—requests for Kamper's services also increased. Through her side hustle, she's handled everything from a 400-guest comedy fest to a 150-person wedding on a tarmac at Palm Beach International Airport. She was even hired to create a grazing table for bourbon brand Basil Hayden's Friendsgiving in St. Petersburg. Besides word of mouth, Kamper says her Instagram page, which today boasts nearly 24,000 followers, funnels most of her inquiries, even garnering interest from as far as South Africa.
Kamper's creations are visions of beauty, still-life art that would no doubt have masters like Caravaggio and Cezanne rolling in their graves, pining to paint this generation's version of Still Life with Fruit. Vegetables are uniformly cut and assembled in linear formation, charcuterie meats are thinly sliced and carefully folded to resemble flowers, and soft and hard cheeses are accented by lush foliage. The well-assembled cornucopia doesn't arrive by accident. On any given day, Kamper says she swings by six grocery stores or markets. One recent day, she went to 10. "The green grapes just weren't good enough anywhere," she says.
As the COVID-19 pandemic in early 2020 forced social distancing measures, canceling and postponing gatherings and events—effectively pausing buffet-style dining—Kamper pivoted her side business to still provide for the community. She began creating grazing boxes and to-go platters, smaller portions of her curated arrangements that customers can bring to their homes. Despite the portion reduction, the principles are still the same: source high-quality local products and present them in a breathtaking arrangement.
Since the pandemic, Kamper has created boxes for health care and front-line workers, even personally delivering orders to nurses from Holy Cross Hospital and Memorial Healthcare System. On Mother's Day morning, 48 orders came pouring in over the course of just two hours. She enlisted her own her own mother—half of the renowned George and Sherryl Kamper photography team, whose work has appeared in publications including Venice—to help with the surge in demand. "My poor mom," Kamper says. "That was supposed to be her special day, but there she was, helping me out. I couldn't have been more grateful."
Kamper also credits her boss of seven years at Hugh's Culinary, Hugh McCauley, for allowing her to stretch her entrepreneurial wings in the catering industry. Between her full-time work at Hugh's Culinary, her side business and her personal love of cuisine, Kamper says she constantly has food on her mind. "Food to me is comfort," Kamper says. "It brings me joy to know that I'm giving people some form of comfort."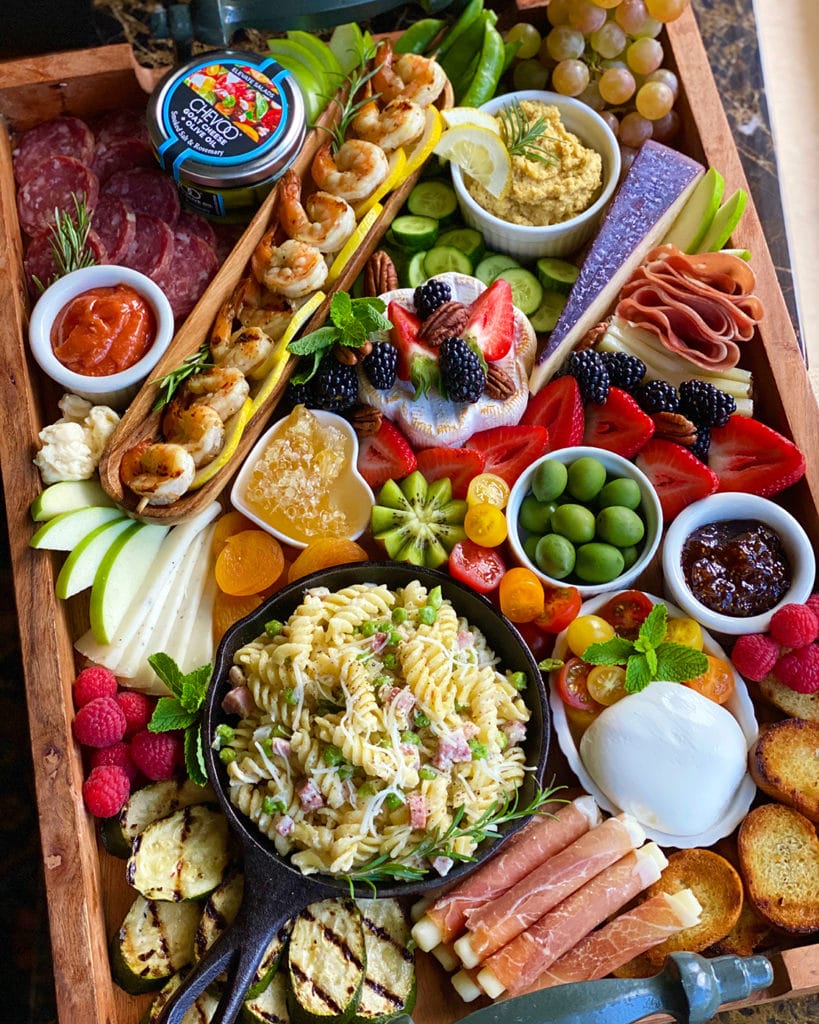 This article originally appeared in the Summer 2020 Issue.