By Lane Nieset
Photography by Edward Linsmier
In the late 1970s and early 1980s, CW "Bill" Cobb helped smuggle $300 million worth of marijuana into the U.S. for Colombia's Medellin cartel. The marijuana smuggling ring—the largest ever prosecuted by the government at the time—ran nearly 25 tons of weed at a time on Key West-based shrimp boats, transporting the Colombia-harvested green to North Florida and Georgia. The irony is that the same drug that sentenced the elder Cobb, nicknamed "Dollar Bill," to 20 years behind bars is the same that would provide relief at the end of his life.
"Cannabis was something that provided mental and physical release toward the end of his battle with cancer," says his son, Brady, a Fort Lauderdale-based lawyer, and CEO and director of Canadian investment company Sol Global Investments. "It allowed him to eat, to relax."
While his father worked around the law, Brady went a different route, choosing to tackle marijuana policy reform headfirst using his legal background. He received a law degree from Barry University and, before forming his practice Cobb Eddy in 2014, he was a director at the nationally recognized Fort Lauderdale firm Tripp Scott. "The problem was that the Controlled Substances Act prohibited my father from doing what he wanted to do, and he ultimately got caught," Brady says. "It imprinted on me growing up, and now I have the opportunity as a lawyer and lobbyist to learn from some of the best, including former Florida Senate President Jim Scott, and work through regulatory issues."
The moment that made everything click, when Brady realized he could vindicate his father while offering a beneficial service to his community and to others across the country, was in 2016 when he flew to Canada to visit one of his clients, Aphria. Along with Aphria's founders and investors, Brady spearheaded the acquisition of the first MMTC (medical marijuana treatment center) license to change hands in Florida. The resulting company, Liberty Health Sciences Inc. (where Brady served as chief legal officer until last year), is now one of the largest publicly traded medical cannabis companies with operations in the U.S. After touring the facility and seeing what 2 million square feet of indoor greenhouse space looked like, he thought, "That's something I could bring to Florida, that level of sophistication."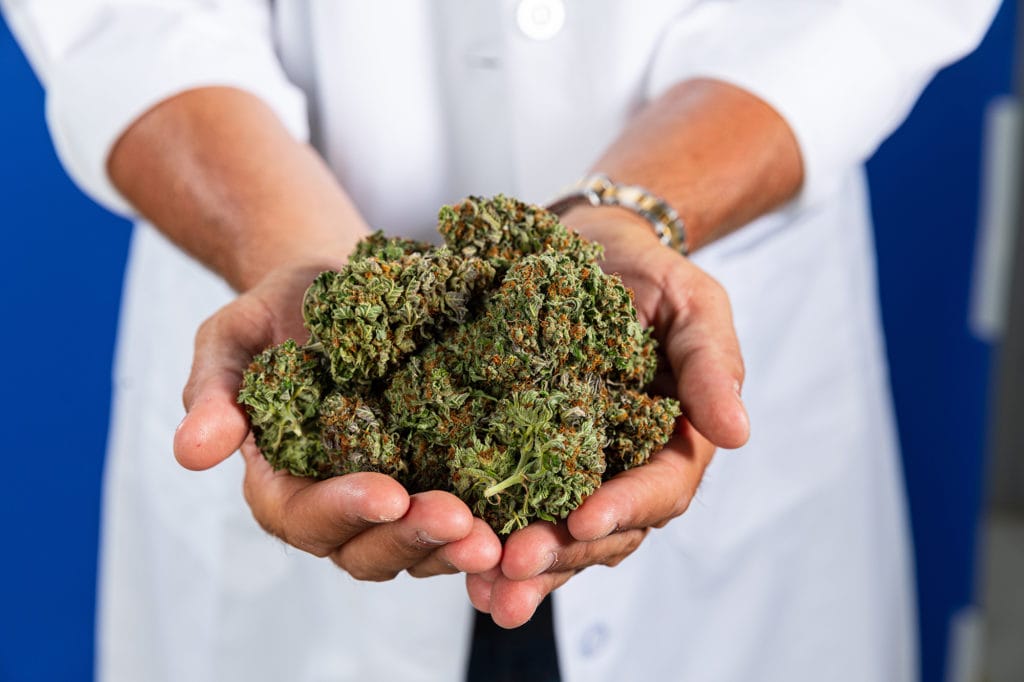 With cannabis company Sol Global Investments, everything is vertically integrated, so each step from harvest to production is controlled. "We're in an age when TV dinners don't cut it; people want to know what they're putting in their body," Brady says. He wants cannabis to serve a medicinal role that people (from moms and dads to grandmas and grandpas) can access through traditional distribution channels. One of the group's first forays into medical research, in fact, was at the University of Miami, where a five-year study is underway to explore the effects of cannabinoid therapy on sports concussions.
"The industry is becoming better known," he says. "Cannabis is becoming more widely accepted because it works and people have a sincere interest in it."
One of Brady's core projects was working with Sen. Mitch McConnell's office to educate members of Congress on how hemp differs from marijuana in an effort to help pass a farm bill to legalize industrial hemp. The legislation brought $16 million to McConnell's home state of Kentucky in 2017 alone. But in Florida, educating consumers is just as much of a struggle as in Congress. "Our average patient is over age 50 and hasn't been in the legal cannabis marketplace," Brady says. "They don't have any education on the wide range of products we have available. We're not just selling joints and baggies of marijuana—we're talking high-end, pharmaceutical-grade cannabis, beauty products and pills."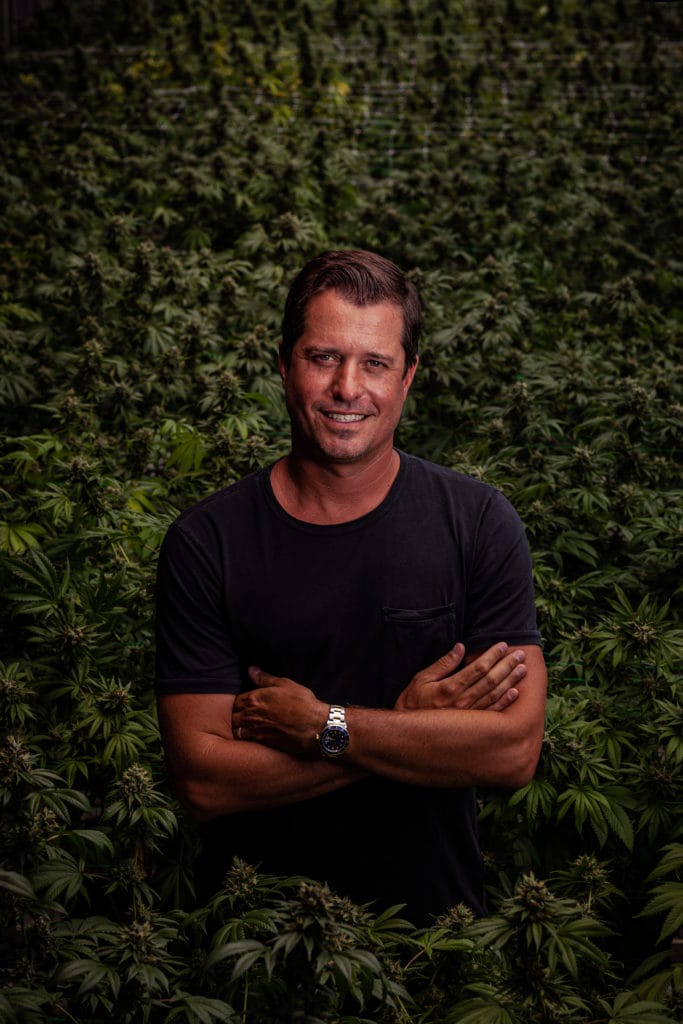 Brady's background almost resembles the plot of popular Showtime series "Weeds," where (spoiler alert) housewife-turned-marijuana dealer Nancy Botwin, played by actress Mary-Louise Parker, goes from navigating cartels to creating a legal marijuana empire that becomes so successful that she sells out to Starbucks. Case in point: This year, Brady is helping to open six dispensaries across the state that will be branded as One Plant stores. He says he sees the market in Fort Lauderdale maturing and plans for future stores to be "downtown-focused to access the core of the community."
"South Florida has had a long history with the illicit drug market," Brady says. "A lot of our culture and communities were shaped by some of the old smugglers who grew South Florida's economy in the early days, and now I think cannabis is going to serve as an engine 40 years later in a legal market."
This article originally appeared in the Summer 2019 Issue.