By Lola Thélin  
Photography by Navid
Eva Duarte de Perón, the wife of former Argentine President Juan Perón, first laid eyes on Kamcia while she and her husband were visiting Mexico City. The owner of the horse, Gabriel Gracida Sr., a colonel in Mexico's army, was riding Kamcia during a military demonstration. He purchased the horse from a local race track and loved it. "As a gift from Mexico to Argentina, [Mexico's] president and general gave my great-grandfather's horse to Eva Perón," says Carlos Gracida Jr. The horse had a good life and even starred in actor Pedro Infante's films, and Gabriel Sr. joined Mexico's first polo team, launching the country's most famous family of horsemen.
"Horses have been my life, my father's life, my grandfather's life and my great-grandfather's life on my paternal side," says Carlos Jr., 28. He and his younger brother, Mariano, 26, reside in Wellington and are the sons of the late Carlos Gracida Sr., known as one of the greatest polo players in the world. Carlos Sr.'s father was Guillermo Gracida Sr., who learned the game of polo and steeplechase and how to be a jockey while serving in Mexico's cavalry. Guillermo Sr.'s five brothers were also talented polo players. In 1946, Guillermo Sr. and three of his brothers made history as the only team made up of brothers to ever win the U.S. Open. Carlos Sr. and his brother Guillermo, aka "Memo," also went on to become polo phenoms in the '80s and '90s. In fact, Carlos Sr. captured the Grand Slam of Polo—the Argentinian Triple Crown, U.S. Open and British Open Gold Cup—in 1987, 1988 and 1994. Both were inducted into the Museum of Polo and Hall of Fame (Guillermo in 1997 and Carlos Sr. in 2012).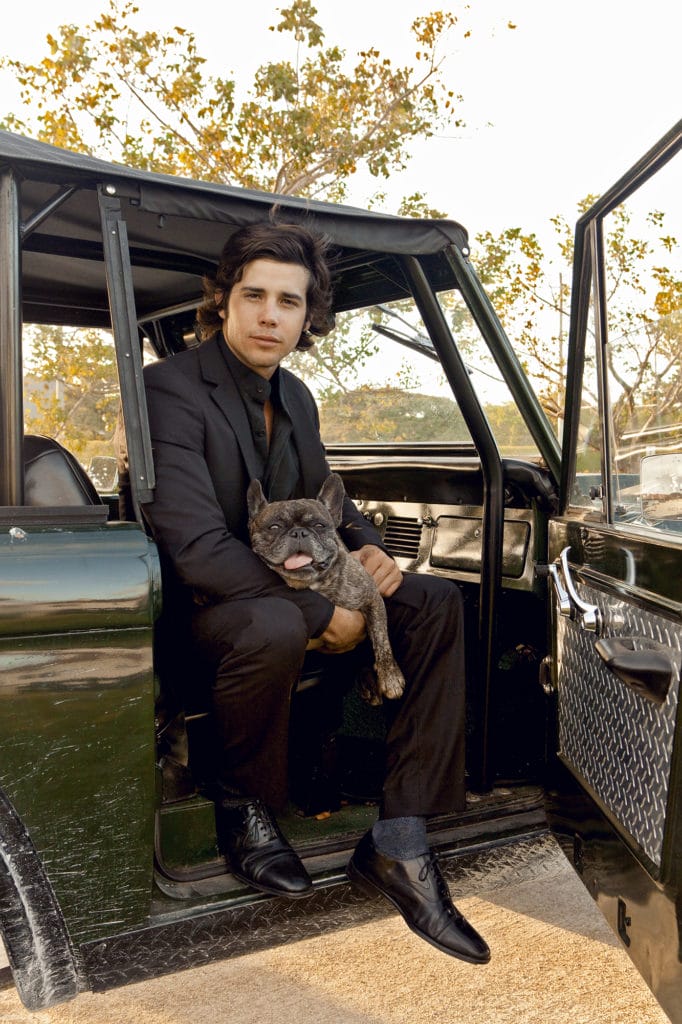 These stories only skim the surface of a family history steeped in horse riding. Carlos Jr. and Mariano heard the stories throughout their childhoods, but the legacy doesn't weigh on them. "My father never put pressure on me," Carlos Jr. says. "It is my life and my decision. He would say, 'I'll give you the tools to do what I know how best to do, and if you don't want to use them, don't.'" Carlos Sr. and the men before him passed on their skills, and perhaps more importantly, they taught their kin how to be proper horsemen.
"No matter what, you put the horses before yourself," says Mariano, who travels to Hawaii to play for HPL (Hawaii Polo Life) in the spring and fall. "If you are a polo player and you have horses, your priority should be your horses." A 4-goaler, Mariano also plays for HPL in the 20-goal Colorado Open Polo Championship held in the summer. The brothers manage a troupe of 30 horses in Wellington. "I've put everything I've had into these horses," says Mariano, who has won the East Coast Open, Ylvisaker Cup and Herbie Pennell Cup. "It's about the horses being on point: healthy, stress-free, happy and super-fit. It's a great lifestyle, but it takes work."
Both admit their father had a heavy pull in the polo world and beyond, but neither are dependent on the family legacy. They are determined to succeed as individuals, yet they remain appreciative of their family. "I'm grateful for everyone who believes in me," says Carlos Jr., also a 4-goaler who, depending on the season, plays for Altair Polo and Audi. "People believing in you is what feeds and drives you." He even lists his support team: "My father, my mother, Carmen, my uncle Guillermo, and fellow poloists Adolfo Cambiaso and the Ganzi family."
The Gracidas are a prime example of what makes polo such a unique game. "Polo is a family sport," says Carlos Jr., whose wins include the World Cup in 2018 and the Rocky Mountain Open. "I had the beauty of playing with my father and my brother. Anyone can play at any level, and that's the beauty of the sport."
It's no surprise the family legacy motivates the brothers; they don't want to disappoint the Gracida name. "It took generations and a lot of work for my family to be respected in the polo world," Mariano says.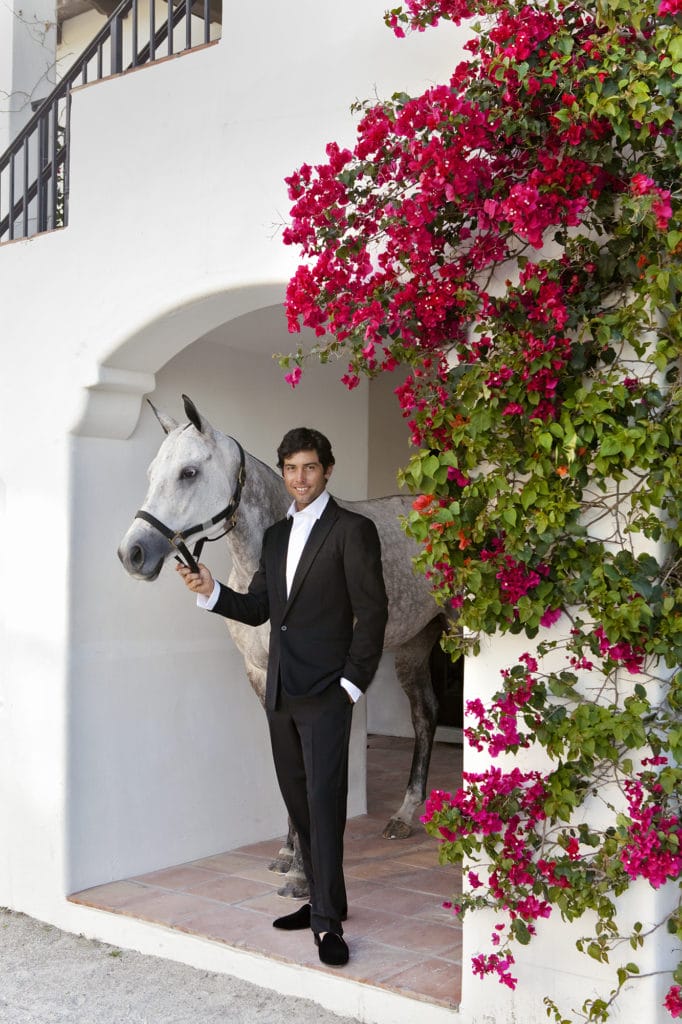 The two look to be respected outside their polo sphere, too. Their first venture away from polo is Gracida Wines, which celebrated its one-year anniversary in February. The wines—Gracida Gran Reserva, Gracida Chardonnay and Gracida Rosé Frizzante—are produced by the fourth-generation vineyard Lozano Wine Estates in La Mancha, Spain. It is the first product labeled under the Gracida brand, founded by Carlos Sr. and Todd Morley, one of the founders of investment firm Guggenheim Partners, a couple of years before Carlos Sr.'s death in 2014.
"They had just established the logo and design," Carlos Jr. says. "They were going to design polo fields for clubs in China similar to Jack Nicklaus designing golf courses."
The brothers decided to start on a smaller scale, so they turned their attention to wine, which is available locally at high-end restaurants like Meat Market Palm Beach. They hope to expand nationally and eventually target the European market.
Naturally, their success in the brand is rooted in family. There's a third Gracida: Carlos Jr. and Mariano's 4-year-old half sister who lives in Mexico City, and when she turns 18, they hope she joins them and works for the Gracida brand. "In time, we will let her know although it's already established," Mariano says. "But it's a way to be a part of each other's lives in the future."
Carlos Jr., Mariano and their friend Nick Valenta are also in the early stages of launching the Gracida Foundation, which will support at-risk children, offering resources and opportunities within the polo world and beyond. While the brand and foundation are important initiatives, the Gracida brothers are cultivating them slowly. These are long-term plans, and they know successful growth takes time. For now, their attention lies on the task at hand: polo.
Carlos Jr. knew the polo field was his place in life when he played alongside his father and uncle in the U.S. Open 13 seasons ago. He was only 15, and the team made it to the semifinals. "I'm a professional athlete," Carlos Jr. says. "I want to win as many tournaments as I can with the people I love." Mariano agrees: "When I am out on the field," he says, "I forget about everything." 
This article originally appeared in the Spring 2019 Issue.