By Leah Flynn | Photography by Eduardo Schneider 
Fort Lauderdale is a city on the rise, but nothing quite matches the creative vitality that awaits. Michael Tronn, pioneer and master producer of extravagant experiences, is adding his own Midas touch with the opening of TIMBR, and those who have followed his prolific career can attest that only greatness awaits. 
Over the last three decades, Tronn has hosted over a million guests at venues, events, shows and exhibitions in New York City, Los Angeles and Miami. He has thrown extravagant parties for superstar celebrities and top designers, from Madonna to Cartier, and produced fashion shows for Jean-Paul Gaultier and Anna Sui. As a teen in New York City, he skyrocketed to success as one of the first promoters, took South Beach by storm in his 20s and was one of the founding artists of Wynwood. Now he is bringing his talent, vision and flair to Fort Lauderdale with a new and unique dining concept called TIMBR, which he and his partners Max Van Fleet and Paul Brown are opening on Las Olas Boulevard, anchoring the street half a block west of Andrews Avenue in the former Cash Only/Automatic Slims/Tilted Kilt space. The 100-year-old building is getting a multi-million-dollar gut renovation and complete transformation. TIMBR—set to open this January—is Tronn's latest project, and his first in Fort Lauderdale, a city he and his partners feel is worthy of an overdue spotlight.
"Fort Lauderdale is at the exciting intersection of Miami and Palm Beach. The Brightline has enabled people who have before stayed and played only in Miami to explore all the way to Palm Beach. Miami, Fort Lauderdale, Delray and Palm Beach are all now unified in a way they have never been before. Everything is easy and accessible," Tronn continues, "TIMBR will certainly be a destination for many, but it will also be community driven. We are a half a block west of NSU Art Museum, down the street from The Broward Center for the Performing Arts and about a mile from The Parker Playhouse and the War Memorial Auditorium. There are also over 100 developments being built within a five-mile radius, so it seems undeniable that Fort Lauderdale has an incredible future ahead."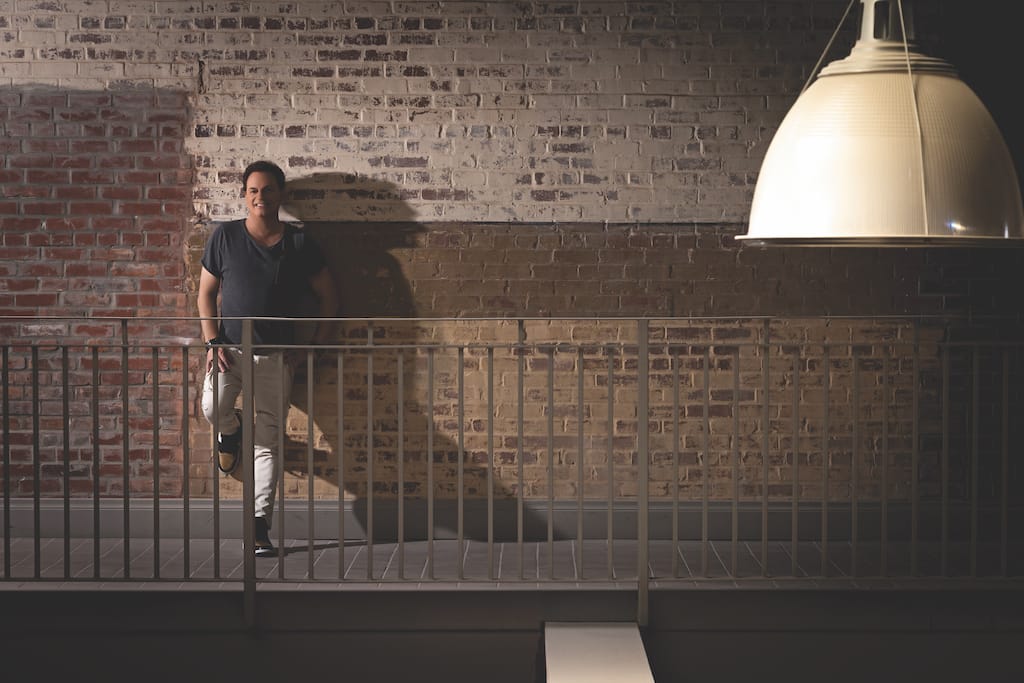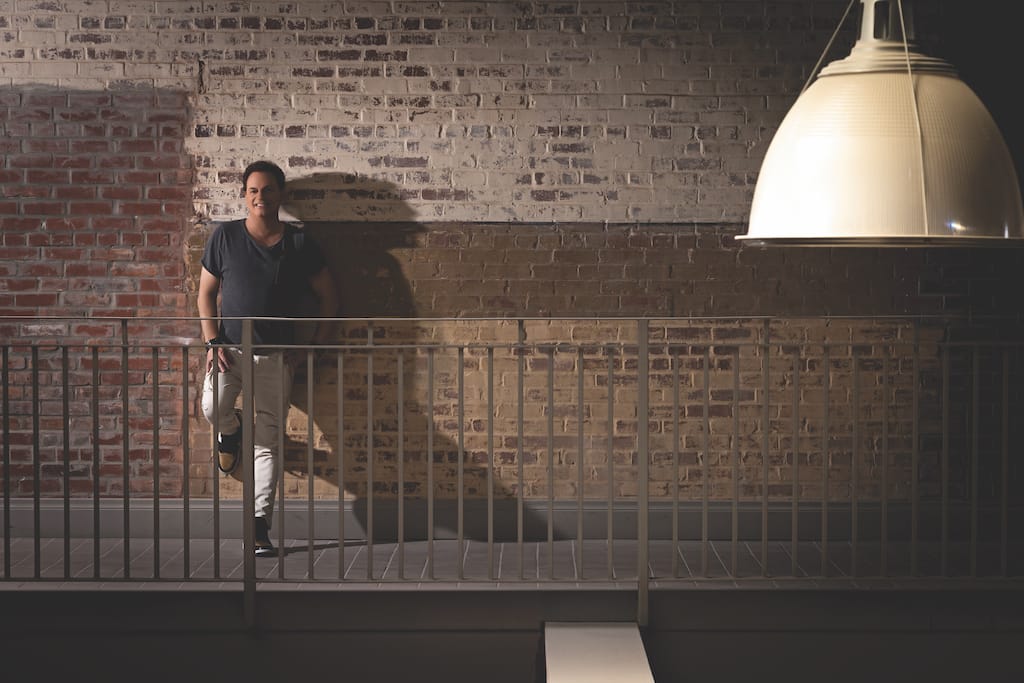 Looking back at the trajectory of Tronn's career, it is clear the native New Yorker defies all conventional labeling. He is not just an artist, not just a nightclub promoter, not just a creative director, and now, not just a restaurateur, but rather all those and then some. 
Tronn attributes much of his artistic development to his formative years in New York. "Manhattan was ablaze with color, uniqueness, creation, fashion and fantasy," he says. "At the time I began producing events, it was for fun. There was no 'industry' or structure as it is today. I was not following in anyone's footsteps. My peers and I created a new way and a new community. I did not seek out to have this career, but I feel fortunate and blessed to have it. At the time I grew up in Manhattan, culture was experiencing a golden age. It was the time when Warhol was the unofficial mayor of the city."
The prolific, multi-faceted creator is referring to New York City's '80s Club Kid scene, which he spearheaded when he was a 16-year-old student at New York's LaGuardia High School of Music & Art (known as the "Fame" school, in reference to the 1980 film of that name). He produced four collections and four fashion shows at New York City's hottest nightclubs. The shows caught the attention of Rudolf Piper, the notable impresario behind iconic clubs like Danceteria, Tunnel, and Mars, and the young Tronn began producing outrageous, immersive theme parties on a regular basis.
"The only other person doing events was Michael Alig, and because of the community we created, a story was done on our scene, and we appeared on the cover of New York Magazine, where the term 'Club Kids' was born when it appeared above our heads," Tronn says. "We were the first two 'promoters' of the modern age, and the style and format we invented have had ripple effects globally that remain to this day." Tronn was also becoming known for his unique hairstyle—a sprayed and shellacked "unicorn horn." This hairstyle proved so compelling that an MTV camera crew came to Tronn's apartment to film him sculpting it into place as part of a special on Tronn and the Club Kids. This led to an appearance on the infamous talk show Geraldo, where Tronn appeared on the panel next to future drag superstar RuPaul.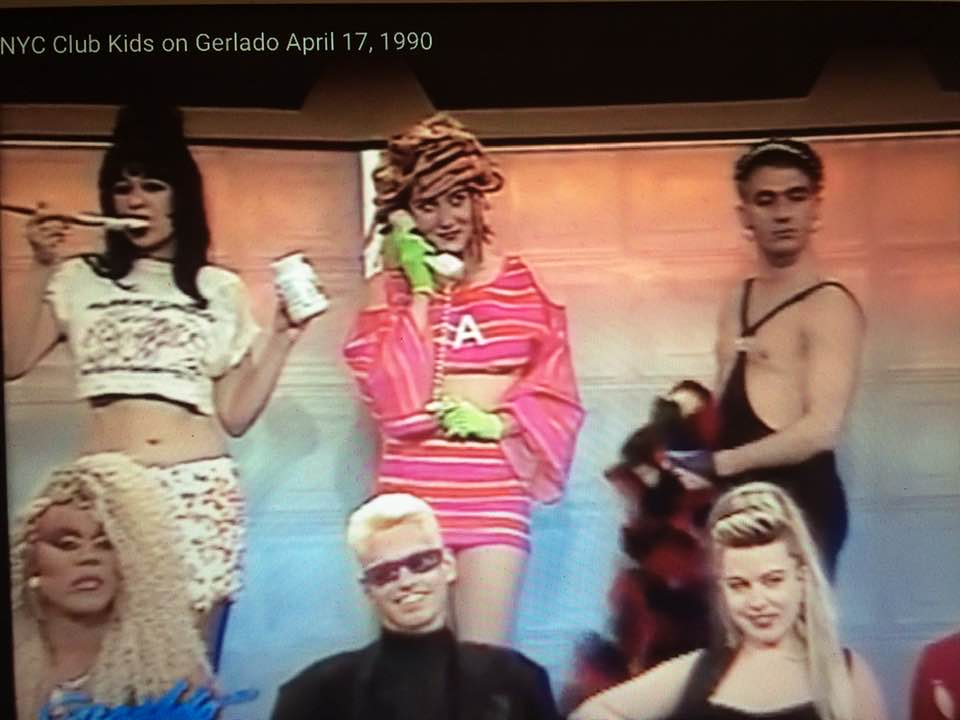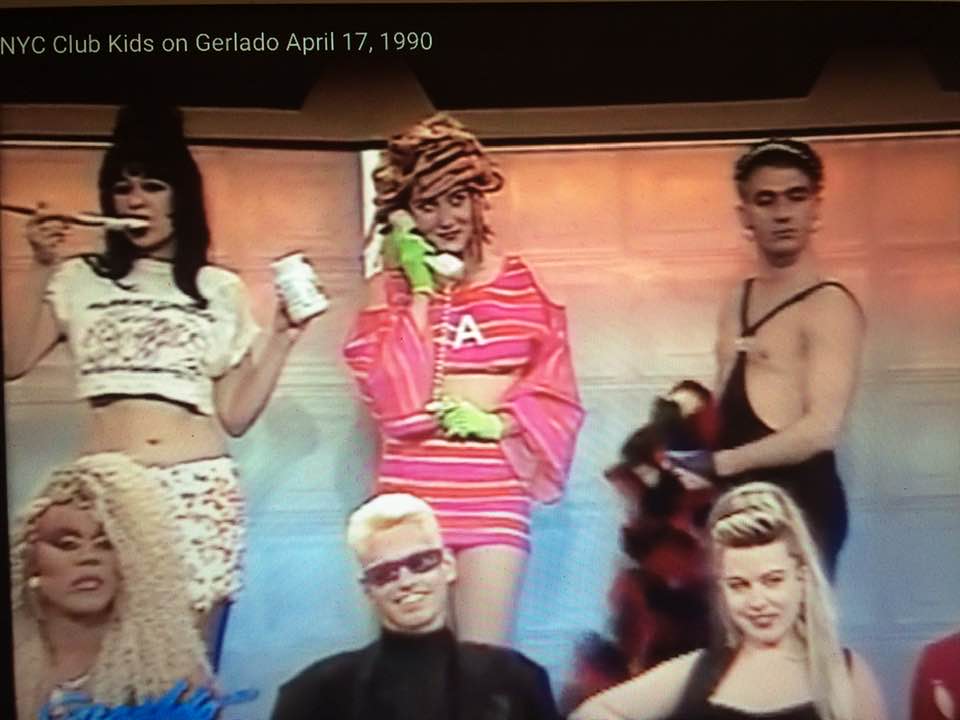 After spending his late teens and early 20s throwing parties at clubs such as The World, MK, Red Zone and Mars, Tronn's life changed again with a chance encounter. On one of his many trips to South Beach, Tronn met club owner Ingrid Casares and they hit it off immediately. The next day she introduced him to her partner, Chris Paciello, and the duo hired Tronn to become the creative and marketing director of their club, Liquid, known as "the Studio 54 of South Beach". 
After a year with Paciello and Casares, Tronn worked with the City of Miami to get the Ice Palace Film Studios open for Big Time Productions, a fashion-forward production company in Miami, where photographers and models such as Steven Meisel, Linda Evangelista, Christy Turlington and Naomi Campbell worked. For Michael Gongora, Miami Beach's commissioner at the time, "Tronn was the go-to-guy in Miami to have a successful opening" adding that, "he helped re-brand Miami Beach." 
Following The Ice Palace, Tronn was at the helm of launching Miami's last great nightclub, Crobar. For the opening night event, Tronn staged a blazing, but fashionable car-wreck-themed photo shoot styled by Sex and the City stylist Danny Santiago. It featured Dolce & Gabbana-clad models posing atop crashed cars in front of the club while Miami's most fabulous people clamored to get in.
Gongora recalls it vividly: "There were several iconic nightclubs in Miami Beach in the late '90s and early 2000s, but none had a more spectacular and dramatic opening than Crobar." Michael Musto, renowned New York journalist and author of the 'Village Voice's celebrated nightlife column for 30 years, says of Tronn, who he's known since 1986, "From New York City to South Beach to LA, no one knows the ins and outs of nightlife like the witty and stylish Michael Tronn."
Now, along with partners Paul Brown and Max Van Fleet, the trio making up 3 Hospitality, Tronn brings his unbridled fervor for inspiration to create what he refers to as "a symphony for all the senses." Under Tronn's spell, TIMBR will take on a life of its own, becoming a dining experience he hopes will leave those who visit forever inspired. 
"Creating a venue is forging a relationship with each guest," Tronn says. "The way that I approach every project I do is that I am giving it a soul. I'm giving it a personality. Every venue and experience is a living, breathing entity. It's not just 'we serve great food,' although we will, but the entirety of it all is a holistic and intimate multilayered artistic experience. Nothing at TIMBR is random or accidental. It is a respite for people in every way. It is designed to make people feel wonderful and beautiful." 
The 6,500-square-foot space serves as an ode to nature. The venue is paradoxically original while somehow being comfortably familiar. With a classic New York and European storefront, guests are instantly transported into TIMBR's magical, enchanted world, beginning with the front dining room, which is filled with trees twinkling with fireflies. The room is dimly lit to emulate what Tronn describes as "an adult, evening, twilight picnic."
Continuing the destination's al fresco energy, the rear dining room, known as The Atrium, blooms with flowers everywhere, creating an enchanted garden capped by a glass ceiling. Upstairs is a mysterious and seductive lounge decked out all in black with themes of travel and adventure. "Imagine if Tom Ford did Tiki," Tronn says with a wink, adding, "TIMBR is my masterpiece. It is the culmination of all of my earlier work. It is unique, immersive and experiential. It is a feast for the eyes and all of the senses." 
The name and concept of the restaurant also has its own unique origin befitting Tronn's creative process. "I came up with a list of 1,300 ideas and TIMBR was one," he says. "In the early stages of the project's development, I read all 1,300 aloud to my partners and when I was done, we instantly and unanimously were drawn to TIMBR, simply because of its timbre, because of how it sounds and rolls off the tongue and lips. It is a very warm, inviting word."
For TIMBR, Tronn's partners asked him to design it entirely—a new role in his long list of accomplishments; and he has taken on the process with the same focus, passion and thoughtfulness that has helped propel him throughout his career. From his quest for perfect cushions (they are denim, inspired from an old pair of jeans from his L.A. days) to a wall in the upstairs lounge featuring his poem "Stardust" chiseled in Tibetan (an ode to unity and peace from one of his favorite cultures) to designing the shape and texture of each brick (to ensure they would not have any sharp edges), Tronn's attention to detail borders on obsessive. "Everything that we're doing here is a form of communication. The colors and the textures, the food and beverages, the color and warmth of the lighting; it is all critical," Tronn says.
As for Tronn's culinary vision for TIMBR? "The way that I describe the food is as if you were on an estate or a vineyard, in Tuscany or Napa, and you had the best family meal ever," he says. "It's a new American/European fusion where guests can come for beautifully prepared twists on the favorite foods of the world alongside high-end, elevated offerings, a superb wine list and cutting-edge cocktails. The food and drinks at TIMBR will be as sumptuous and delicious as the surroundings they are in. It will be warm and accessible, yet also uniquely uplifting, a comfortable and creative home away from home."
While it's difficult to discern whether Tronn is more drawn to creating the venue or basking in his guests' experiences, his motivation remains clear. "As a creative director and as an artist, that's the dance, the exchange with each guest," he says. "You envision and create the work, you share the experience with people and, hopefully, they love it. It begins at the first moment that you hear of it and it lasts a lifetime." He expects that once people experience TIMBR, they'll never forget it.