Written by Leslie Hicks
Rufina Magafurova's artistic aspirations are as big as her larger-than-life flower installations. She created the sunflowers for the touring Beyond Van Gogh: An Immersive Experience and decorated the grand opening of the Hard Rock Hotel in Hollywood. She designed and produced the flowers for the 2019 and 2021 editions of Fort Lauderdale Fashion Week, Miami Fashion Week 2022 and the recent Royal Garden show on Jungle Island. In 2021 the artist crafted flowers for singer Lizzo's extravagant stage performance at Art Basel Miami. The show's producers liked her work so much that they flew her to Las Vegas to recreate the same designs for Lizzo's New Year's performance. "It was the best feeling ever," Magafurova recalls.
The self-proclaimed Flower Queen moved to the United States 10 years ago from Russia. Looking for classes on becoming a professional florist, she stumbled upon paper-flower-making videos from China, where it is traditionally considered high art. "I was so inspired," Magafurova says. "I thought, I really don't care if I make money; I just want to do this."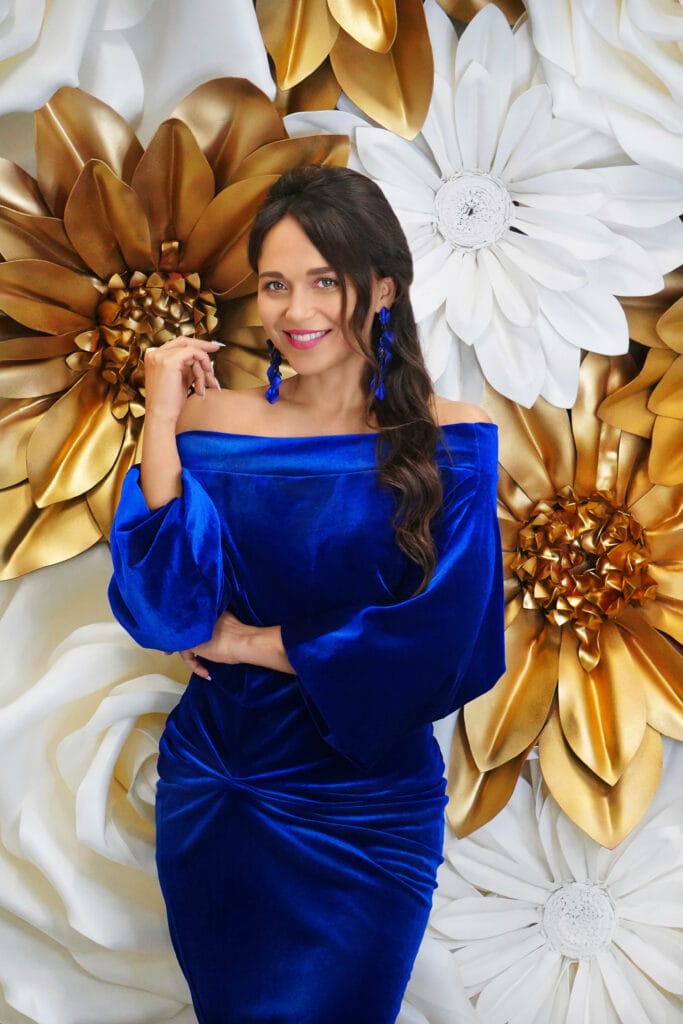 Soon afterward, with research and a lot of practice, she developed the right techniques to create her own sculptured flowers, bursting with color and texture while remaining whimsical and delicate, despite their impressive scale. One average-sized flower takes between two and four hours to make while larger flowers, like an eight-foot rose, can take longer than a week.
"I'm trying to bring more and more creative ideas into my art," says Magafurova, who has moved from paper to foam, plastic and vinyl; incorporated elements like LED lights; and created flowers that float on water. Her handmade, one-of-a-kind arrangements are intricately tailored and no two flowers are exactly alike.  So, what's on the horizon for this haute horticulturist? She's working with new materials for more permanent installations and plans to expand her reach internationally.
"My flowers are a part of a larger purpose to create art, but not just to put it out there. I want people to feel something when they see it—bright emotions, great experiences—because we are here for the experience. My purpose is to bring beauty to the world." miamiflowerqueen.com | IG @ flowerqueenmiami