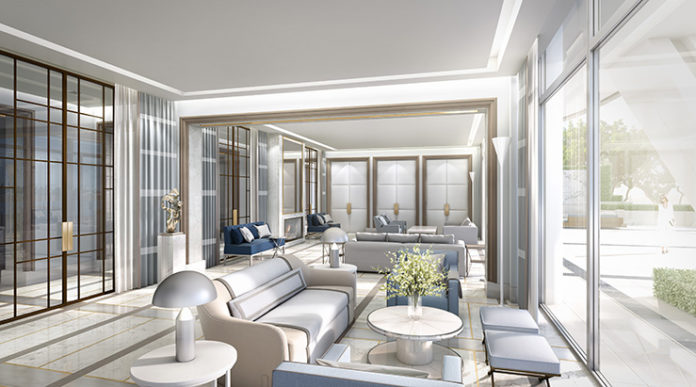 By Nila Do Simon
Portrait by Anastassios Mentis
Amir Khamneipur of Amir Khamneipur Design has been lauded as tastemaker,  a designer acknowledged for his tailored spaces at The Plaza Hotel and Trump Park Avenue in New York City. On the brink of completing his latest project—the 25-story West Palm Beach condo development, The Bristol—we sit with Khamneipur to discuss the highly anticipated waterfront property.
What was so attractive about The Bristol that motivated you to take part?
High-end luxury living has always been my strong suit. When I found out the project was in Palm Beach, I was convinced it was perfect for me. I have spent a lot of time in the area and have realized that the Palm Beach client is extremely refined and worldly. They are collectors and connoisseurs; they know how to identify quality and are not looking for big, bold statements, but rather elegant and timeless nuances.
What was the inspiration for the design?
Above all, timelessness, purity of line and quality. Since The Bristol will be a second or third home for many of its residents, it's important to make all environments peaceful and ethereal. Whether they're from the West, Midwest or East Coast, they all want to arrive and relax. I used light, neutral colors with an emphasis on texture. Honed, bush-hammered, sand-blasted and polished tone-on-tone stones juxtapose against leather, suede, porcelain, bronze and exotic bleached woods.
How has your past experience with furniture design been influential in incorporating pieces into The Bristol?
I started my career as design director for Lorin Marsh, one of the most high-end and elegant furnishings showrooms in the country. There, I was able to refine my palate and learn about the manufacturing of the most beautiful accessories, lighting and furniture available. The most exciting part of this project has been the ability to incorporate my passion for detailing into every aspect of the building. I have designed and manufactured 100 percent of the furnishings for the sales center and will do so as well for the actual building. Australian rosewoods, bleached and cerused oaks, and bronze and nickel metals along with fabric-like silk, linens and cashmeres adorn all furnishings throughout The Bristol.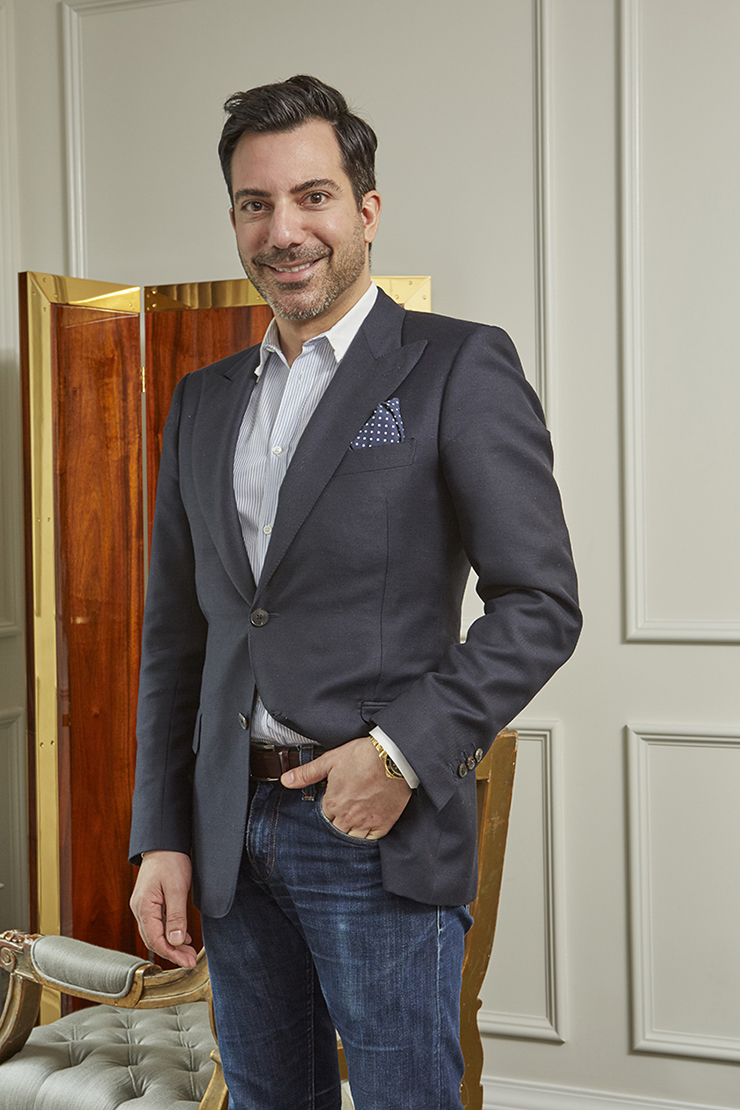 What unique, custom nuances are you excited to present to residents?
There are so many details and spaces to be excited about. With this development team, it wasn't hard to convince them about the importance of detail. Both women's and men's wet spas are clad with white-marble floors and walls. They all have top-of-the-line fixtures and fittings, steam rooms, saunas, indoor and outdoor massage and treatment rooms, as well as thermal stone baths. I designed the gym to be elegant and inviting. Between the bleached white oak floors, marble walls, and Lucite and polished nickel beverage bars, one can truly feel at home. The gym has a private yoga room and an extensive terrace with seating. I also made sure to specify the sexiest equipment on the market.
How would you describe the type of resident who would be attracted to this property?
There is no other product like it on the market in the Palm Beach area. The location is unbelievable, the amenities are truly unparalleled, and the quality is second to none. A common thread between current purchasers seems to be their involvement and interest in art. All buyers have expressed their excitement over the floor plans and layouts. They all are big art collectors who can't wait to exhibit their pieces throughout their spaces. I made sure to allow large, open walls that complemented the dining and sitting areas. I even took into account areas that would be ideal for large sculptures within each unit. At this point, clients have decorated multiple homes and are tired of the traditional look, and they are all excited to create something fresh and new.
Originally appeared in the Spring 2016 issue.