By Angela Caraway Carlton
A crowd gathers around a gazebo where musicians donning traditional Bavarian outfits blow alphorns, the deep melodic sound reverberating through the cobblestone streets where horse-drawn carriages, festooned in flower garlands, roll by. Outdoor patios are alive with diners clinking mugs of beer and feasting on brats smothered in sauerkraut and pretzels nearly the size of their heads. Shoppers dip in and out of stores nestled in rows of storybook-worthy buildings that front the majestic Cascade Mountains.
If my husband and I hadn't just made the two-hour drive from Seattle, I would swear I'd landed in a picturesque German village instead of the small town of Leavenworth. Located in Eastern Washington, with a setting of thick forests, white-capped rivers and breathtaking mountain vistas, Leavenworth's backstory is remarkable. When the once-booming logging and railroad town fell on hard times, a group in the 1960s devised a plan to attract visitors and keep the town afloat. Taking advantage of the surroundings that are reminiscent of the Alps, they transformed Leavenworth into a Bavarian-style town—with restaurants, shops and hotels in on the gig. Now, tourists flock there year-round, particularly for summer and fall's endless outdoor activities and roster of festivals like the annual Oktoberfest celebration and a magical holiday light display.
During our few days there, we fully embraced the alpine theme, devouring soft gingerbread cookies topped with German chocolate from The Gingerbread Factory, and flaky, straight-out-of-the-oven apple strudel at Strudel Platz. We perused a museum dedicated to nutcrackers, and mingled with gentle, velvety-soft reindeer at the Leavenworth Reindeer Farm, which, coincidentally, will be featured in Hallmark and Amazon movies this holiday season. We played an 18-hole putting course where goats grazed on the hillside, hiked peaceful trails and enjoyed a leisurely float on the Icicle River, packed with scenery and dips in the chilly water.
While German beer befits the Bavarian theme, we fixated on Leavenworth's wine scene, stopping at different tasting rooms that dot the main street, including Goose Ridge, where we sampled exquisite Bordeaux and Rhone-style wines crafted at their family-owned winery. We made the scenic trek to Rob Newsom's Boudreaux Cellars—an off-the-grid, rustic winery set among the pines and along the Icicle River—for an exclusive tasting of his Washington-made wines. Newsom, who resembles a Jimmy Buffett of the Pacific Northwest, thanks to his tropical attire and carefree demeanor, often mingles with guests, recounting stories of his outdoor adventures and showcasing his bold wines that are meant to be paired with food.
Standing out in a town of Bavarian kitsch is the Posthotel, an adults-only, luxury hotel where the encouraged dress code—whether you're having a meal or sitting by the lobby fireplace—is a plush robe. Enveloped in soft hues of white and light woods, the grand hotel is centered around its expansive Alps-style spa and wellness circuit. We carved out an entire day and evening at the spa, bouncing between bubbling hot tubs and cold plunges, aromatic steam rooms and saunas, and a swim-out saltwater pool that offers jaw-dropping views.
WALLA WALLA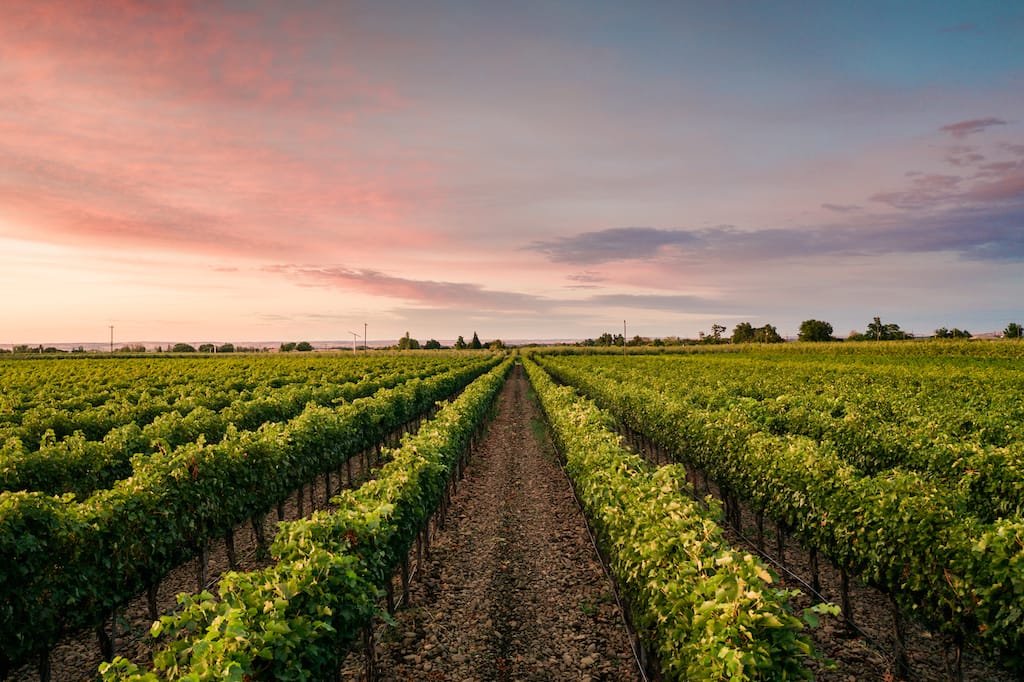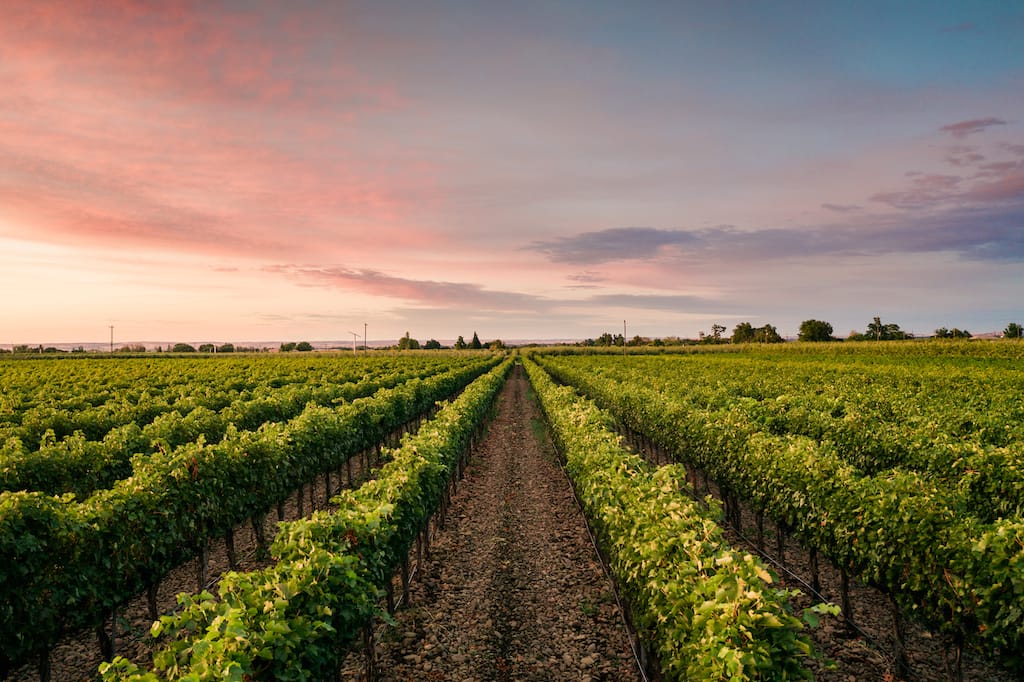 After three days in Leavenworth, we reluctantly ditched our hotel robes and made the 3.5-hour drive to Walla Walla, a rural-chic town in Eastern Washington that's gaining acclaim with oenophiles for its award-winning wines. Blanketed in farmlands and honey-hued wheat fields that glisten like gold in the sun, the town is dripping in all-American beauty yet oozes European flair.
One morning, we arrived at Monteillet Fromagerie, where Joan and Pierre-Louis Monteillet (who grew up near Roquefort, France, an area celebrated for cheese production) are raising French Alpine goats and Friesian-Lacaune sheep on their 32-acre farmstead and using their milk to handmake small-batch cheeses. As we settled at the cottage's small bar, the couple popped open a bottle of wine and spread out an array of cheeses, each of them possessing their own texture and flavor, and some artfully decorated with edible flowers from the garden outside. We spoke about the arduous farming and cheese-making process while enjoying the fruits of their labor—starting with a light, creamy feta and a fresh herbed chèvre; then escalating to the Le Roi Noir, a goat and sheep cheese dusted with ash and sea salt and ending with a stinky larzac.
A few hours later, we moved on to French ex-pats Jean-Paul and Karen Grimaud's dreamy Blue Mountain Lavender Farm. After living in Europe, the couple was drawn to the beauty of Walla Walla's countryside and discovered the area's dry climate is conducive to growing lavender. There, we sipped lavender-tinged lemonade as we wandered their showy purple fields buzzing with bees to fill our baskets with lavender cuttings and pose for pictures in front of their white (and incredibly French) 1960 Renault 4CV.
In a place that boasts six distinct wine districts and more than 120 wineries, it's easy to find high-quality wine that showcases the area's unique terroir. The adorable downtown is packed with tasting rooms, and we made stops at L'Ecole N° 41, one of the oldest family-owned wineries in the area, as well as Maison Bleue, which focuses on Rhone varietals like syrah, grenache and viognier.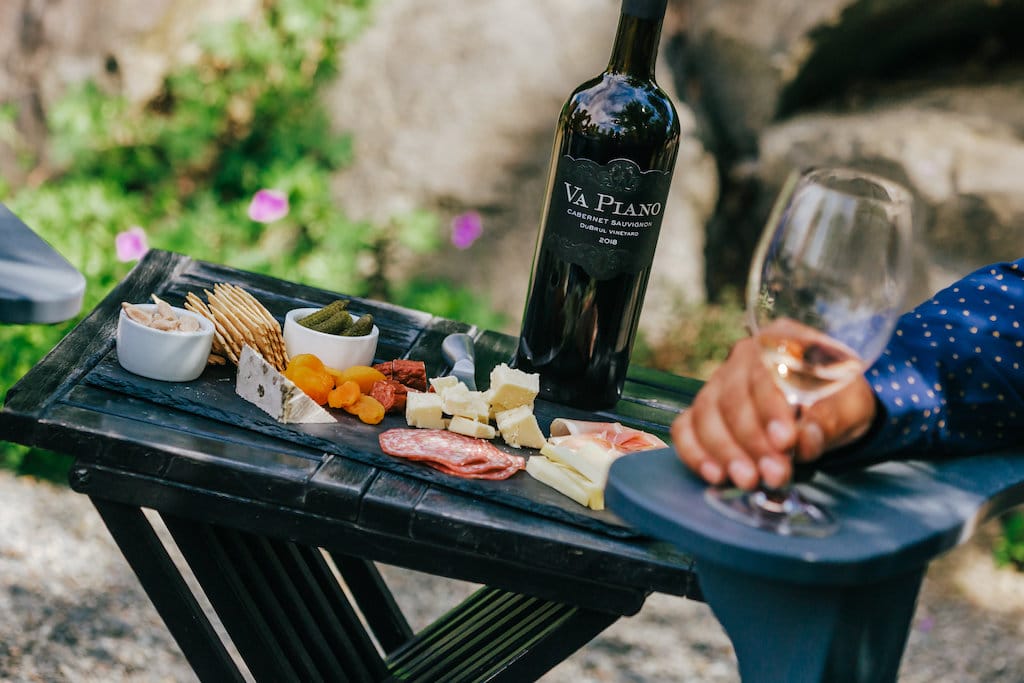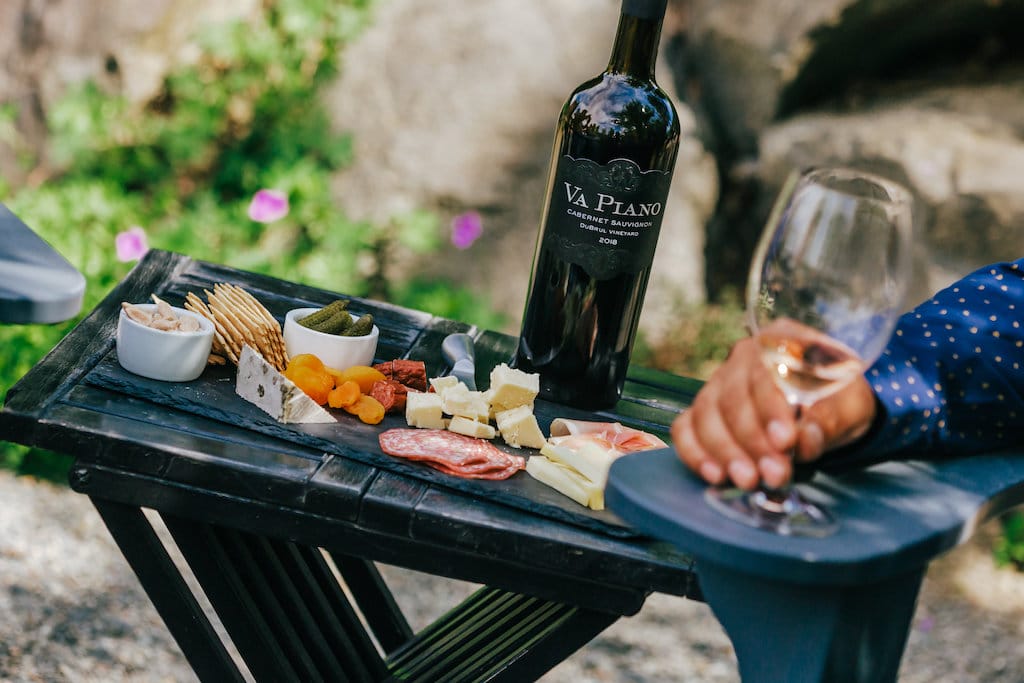 We spent an afternoon hanging on the Instagrammable swing at Va Piano Vineyards, chatting with vintner and fourth-generation Walla Wallan, Justin Wylie—who after studying and living in Italy returned to his beloved hometown to plant his own vineyard and make wine. "I decided I'm going to go home and recreate all the things I loved," says Wylie, who lives on the 20-acre estate where he crafts cabernet sauvignon, syrah and red blends, while also sourcing fruit from some of the best vineyards in the state for other standouts like his perfect-for-summer rosé.
The most elegant tasting experience came at Doubleback Winery, a beautiful estate owned by NFL football legend Drew Bledsoe, who also came back to his hometown of Walla Walla to fulfill a dream of making the best cabernet sauvignon in America. He's achieved that goal thanks to the homegrown talent of Josh McDaniels, who's literally been making wine since he was a teenager and is churning out beautifully layered cabernet sauvignon and merlot wines.
At night, we'd retreat to The Barn B&B, an upscale country inn that was built from the ground up by Naina and Anand Rao. Drawing from Anand's impressive background in luxury hospitality and the couple's vast international travels, guests' every want and need are a forethought—from pillow preferences and adjustable beds to luxuries like an outdoor garden shower and a heated outdoor pool with killer views. The couple greets each guest upon arrival with a glass of wine, and each morning Naina cooks an international breakfast which ranged from local pears soaked in a red wine sauce to a croque monsieur. On Thursday nights, they prepare a gratis dinner for their guests, which turns into a night of swapping wine and stories, and a game of bocce ball with new friends at sunset.
At the end of our 10-day road trip, we left inspired by the passionate winemakers, farmers and ultimate dreamers that we met; with trinkets for our Christmas tree; and having joined enough wine clubs to help us rekindle a European-style vacation that never involved a passport.
SLEEPING IN SEATTLE
Begin or end your adventure in Seattle with a stay at The State Hotel, a trendy hotel in a landmark building located one block from Pike's Market and within walking distance to most attractions. First-timers should buy a CityPASS which offers discounted admission to top spots like the sky-high Space Needle, Chihuly Gardens and Glass, Seattle Aquarium and the Argosy Cruises Harbor Tour. At sunset, shoot up to the Smith Tower Observatory Deck for epic views and boozy cocktails in a speakeasy setting, then have one of the best meals in the city at Cook Weaver, where they offer seven-course tasting menus for $85 per person. visitseattle.org