For many, the fantasy of leaving the corporate world for a new adventure is a pipe dream, but for photographer Alessandro Sarno, it's become his reality.
While working in London in 2007, the Italian transplant realized that there was nothing left for him in the corporate world. He resigned from his job as a brand executive for a well-known shoe company, booked a flight to Miami and quickly swapped his ledgers for lenses. Soon after relocating to South Florida, he took a solo trip to Nassau in 2008, purchased his first camera—a $570 Nikon, with the receipt still attached—and the self-proclaimed "Lonesome Photographer" embarked on a new journey.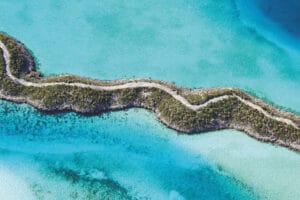 At first, Sarno's photographs were just personal mementos, souvenirs to help him remember his travels. He would spend months capturing images of the Bahama Islands where, he recalls, on Ship Channel Cay there was "nothing but two or three little cottages, a feeling of solitude and being so connected with nature." Wanting to give something back to his gracious island host, Sarno gifted a photo album of the images he'd captured. The album soon took on a life of its own, garnering praise as it was passed from one villager's hands to the next.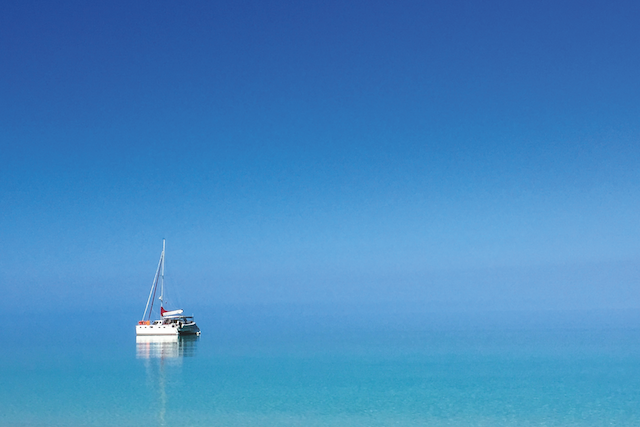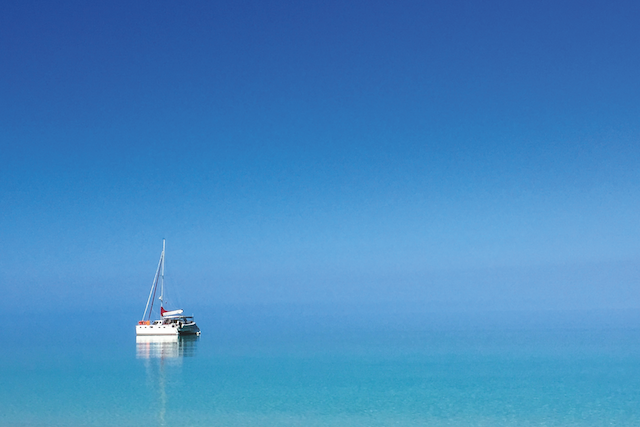 At the time, he hadn't set out to capitalize on his newfound hobby, but perhaps subconsciously he knew he was forging a new career path. "Even before I knew what I was going to do with my photographs," he explains. "I had the photos ready." Years later, it was this original collection of photos that would lead Sarno to publish his first books, Blue and Beyond and Eleuthera: The Garden of Freedom.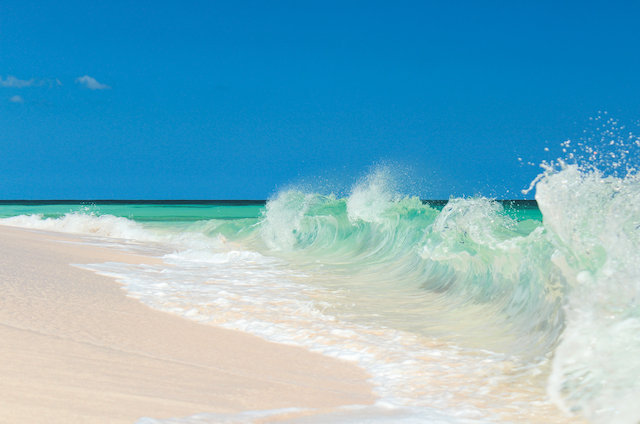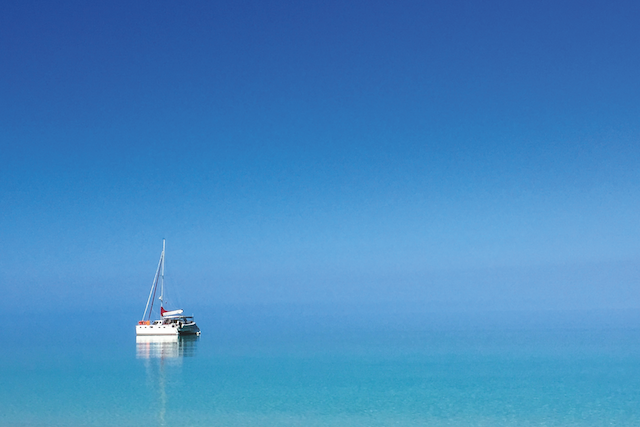 When it comes to a co-pilot, the Lonesome Photographer prefers to fly solo. "Taking photos with someone is impossible. I have to be by myself to connect." The adopted moniker is an homage to Jack Kerouac, who penned Lonesome Traveler, a collection of short essays and sketches about his own solo travels. However, Sarno does not consider himself a travel photographer. "My photographs are the way I see and feel things. It is not the subject themselves, it is how you see the subject. To photograph is biographical. Looking at photos lets me live my life again. It is an archive."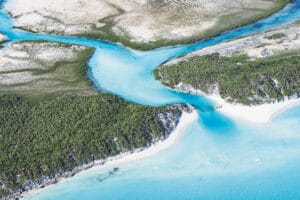 Sarno's work celebrates the Bahamian people, their culture and their island pride, all seemingly unphased by the changing landscape and influx of new developments. In his 2020 photography book, Exumas: The Kingdom of Blue, he captures the brightly painted cottages set against backdrops of sea and sky, while the islanders go about their daily lives—fishing, sewing, singing, laughing and dancing. "Since the Bahamas are so close to the Florida coast, my hope is to get the attention and interest of as many people as possible to go and explore the real Bahamas, not just the commercial side of it. I'd like people to go beyond the blue, beyond the sea and sun, and get to know more about the culture and the people." In 2021, he released Cat Island: Diamonds and Rust.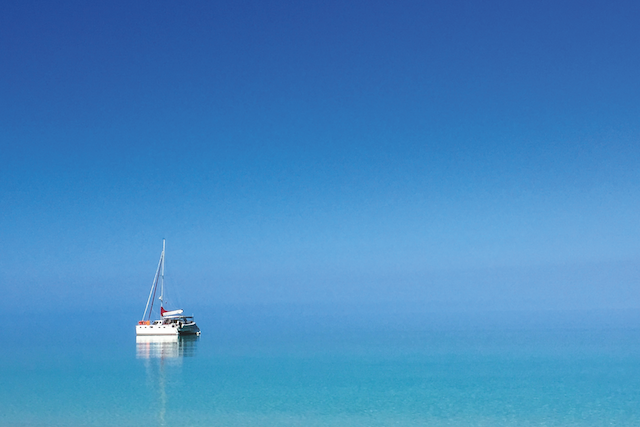 Sarno's next project is a collaborative tribute to the different cultures and neighborhoods of "vintage" Miami and includes
commentary from the families who have helped shape the ever-evolving city.
"The main reason I photograph is to share," he says.  "I can do that with my photos. My goal is to share. When people feel, I have accomplished my goal."
For more information about Alessandro Sarno publications visit thelonesomephotographer.com                                   IG: thelonesomephotographer.