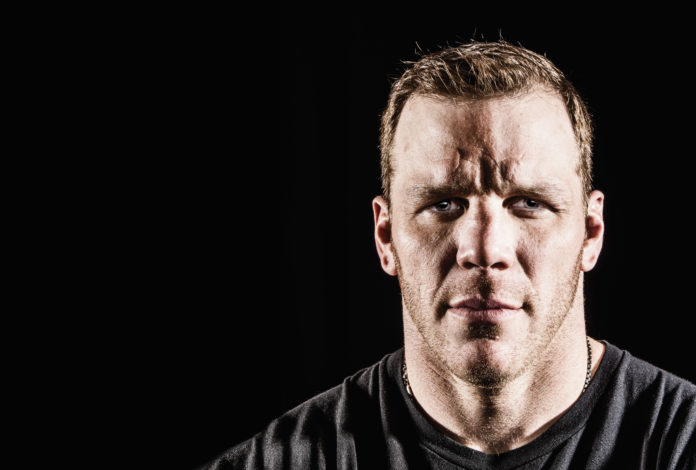 By Jameson Olive
Photography by Eduardo Schneider
When his career as a professional hockey player came to an end in early April, Florida Panthers forward Shawn Thornton tossed his skates unceremoniously into a small trash can near his locker at the BB&T Center before heading home to crack open a celebratory bottle of scotch with a few of his closest friends and family members.
"I was surprisingly OK with having that glass of whisky," says Thornton, who had been saving the rare bottle of Balvenie 30 to mark his retirement ever since he received it as a gift from his teammates last season. "I guess it was symbolic of my career being over, and I had been waiting for it. I'm a lot better mentally with it than I thought I would be. As much as I'm going to miss the competition, I'm relieved that I'm never going to get punched in the face again."
At 39 years old, Thornton somehow manages to look no worse for wear despite spending more than two decades doing one of hockey's most vicious and unforgiving jobs: that of an enforcer. From fighting for a spot on his first junior team all the way up until the last of his 705 career games in the National Hockey League, his dues were typically paid in blood—sometimes his own, but more often that of his opponents.
"In a fight, defense is more important than offense," says Thornton, who has never had the traditional bruised-and-battered look of a career fighter, save for a few minor scars here and there. "You'll get your spots in a fight, but you're better off not giving your opponent any spots.
"Hockey itself is chaotic, but when the gloves come off everything just starts to slow down. I think I was able to do it for so long because I was a little bit scientific about it. It's the only thing in my life I've been really good at. I wasn't swinging wildly, and I didn't get hit in the face a ton. It might look like two guys just punching away, but there's definitely an art to it."
A third-generation steel mill worker from Oshawa, Ontario, Thornton admittedly couldn't have been further from his dream of playing in the NHL while working at Gerdau Ameristeel during his late teens. "I was flipping bars, cutting scrap, sweeping the place clean," he says. But at age 17, after being passed over in the Ontario Hockey League draft for the two previous seasons, he was given the opportunity to earn a spot on the Peterborough Petes for the team's 1995-1996 campaign.
Standing in his way? John "Boom Boom" Shamoon.
"I'll never forget that name," Thornton says, letting out a chuckle. "He was their incumbent tough guy, so I squared off with him during my first scrimmage. It was actually a pretty even fight. I might have been a little bit better of a hockey player at the time, so I got the job instead of him. Ever since then, it's always been that role for me."
While in Peterborough, Thornton skated on the fourth line as a rookie and then split his time between playing forward and defense in his second year. He never scored more than 30 points in season, but with a little help from local boxing and conditioning coach Lionel Ingleton, he was able to make a name for himself as one of junior hockey's premier brawlers, averaging, by his own count, between 20 and 30 fights per season.
"He really worked with me about the mental aspect of fighting, getting my gloves off and realizing it was going to be me or the person I'm squaring off with," Thornton says of Ingleton, who he trained with two to three times a week after being drafted by Peterborough. "He turned me into a guy who could compartmentalize the fighting aspect of the game."
"I was able to win two Stanley Cups, compete in the Winter Classic and start my own foundation. I was also able to give a lot of money back to charities. In essence, all of that came from my fist." —Shawn Thornton
After two seasons with the Petes, Thornton had earned the respect of his teammates and opponents as a skilled and intimidating fighter but was always wary of being written off as a run-of-the-mill goon. He was selected by Toronto in the seventh round (190th overall) of the 1997 NHL draft, but he never suited up for a single game with the Maple Leafs. Eventually, he was traded to Chicago and appeared in only 31 NHL games over three seasons with the Blackhawks.
At 28, Thornton, having spent the better part of nine seasons in the American Hockey League, found himself at a crossroads. He had several brief stays in the NHL but was beginning to grow more and more discouraged. He made a pact with his wife, Erin, that he would give his dream one last shot before deciding to hang up his skates for good.
"We decided I was going to try one more team, one more organization and see how everything worked," says Thornton, who opted to sign a one-year contract with the Anaheim Ducks. "I was making decent money in the minors, but I had thought about being a police officer in Toronto. My wife had actually started the testing process a couple of years earlier. I was playing hockey with some friends who were cops, and I was already trying to figure out which precinct I'd be going to."
Yet, less than a year after he had considered trading in his hockey stick for a sidearm, Thornton finally reached the pinnacle of his profession, happily putting his impending foray into law enforcement on an indefinite hold after helping the Ducks capture their first-ever Stanley Cup in 2007.
"Thank God they liked a tough team," he says. "I was up [in the NHL] ever since."
After making his mark in Anaheim, Thornton went on to play 10 more seasons in the NHL with the Boston Bruins (2007-2014) and the Florida Panthers (2014-2017), winning his second Stanley Cup as a member of the Bruins in 2011. It was also during his time in Boston that he started to become recognized more for his impeccable character than his proclivity for throwing punches. Fans came to learn the pugilistic role he played on the ice belied the humble, mild-mannered man he was off it.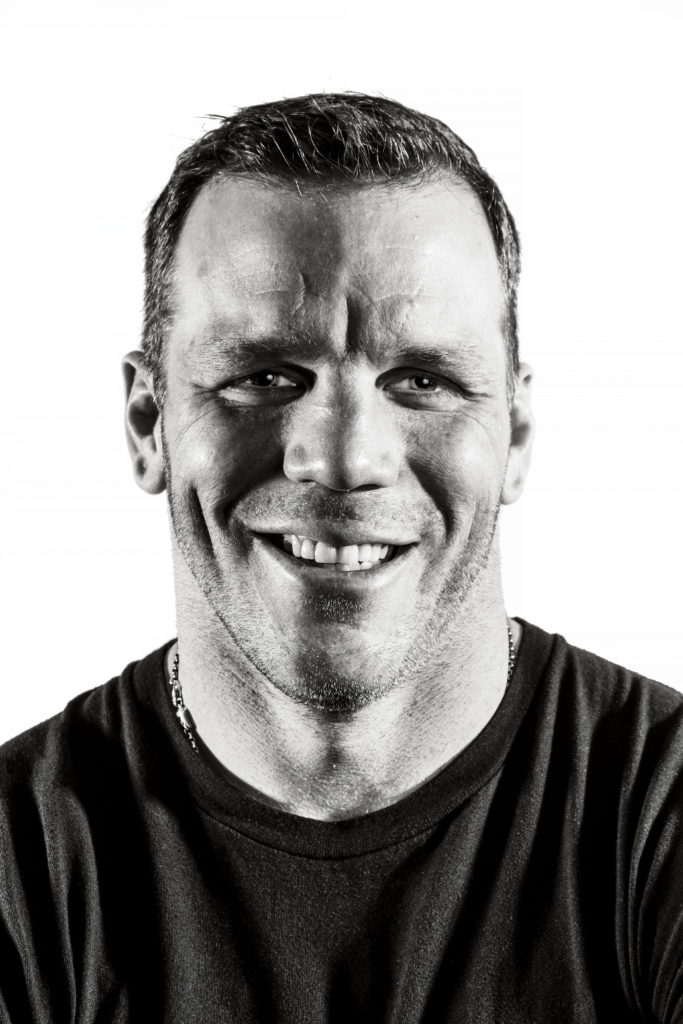 Although the incredible toughness he showed throughout his career made him a leader among his teammates, it was Thornton's big heart that helped him become an even more successful global humanitarian. He used his on-ice success to launch his own charity, the Shawn Thornton Foundation, which is dedicated to improving the lives of those affected by cancer and Parkinson's disease.
"I worked hard to groom my game to be in a place where I could contribute in other ways, not just fighting," says Thornton, who finished his 14-year NHL career with 42 goals and 60 assists for 102 points and 1,103 penalty minutes. "No matter what I am doing, whether it's on the ice or off the ice, I always want to be the best at it."
With his bottle of whisky now empty, Thornton has had plenty of time to look back on his career, charting the highs and lows with each reminiscent sip of scotch. In the end, his story is one of unbelievable perseverance, earning him a special place in hockey's history as one of just two players to compete in more than 600 games in the AHL and at least 700 games in the NHL.
But as he attempts to encapsulate the entirety of his career into one final goodbye to the game, there's at least one thing he's certain of: There was a purpose behind every punch."The fights were a means to an end," says Thornton, who will step into a front-office role with the Panthers next season. "I was able to win two Stanley Cups, compete in the Winter Classic and start my own foundation. I was also able to give a lot of money back to charities. In essence, all of that came from my fist." 
Originally appeared in the Summer 2017 Issue.