By Eric Barton | Photography by Josh Cheuse
Stan Robinson didn't have a long career in music, but it did come early. He was about 18 when his song "Boom-A-Dip-Dip" peaked at No. 83 on the Billboard pop chart in April 1959. It's one of those bouncy, slightly silly songs from the late '50s, and listening to it now, you can just about picture girls in hoop skirts singing it from the back seat of a drop-top.
Well, I danced at this school
With this four-piece band
All the way from New York
To Dixieland
Music execs ruined it for Stan. They robbed him of pretty much any money he could've made off the song. He moved back home to Atlanta and became a garment industry sales representative. When his two sons were old enough, he did everything he could to keep them away from the music industry. He scared them with horror stories about how unscrupulous record execs would spoil their love of music.
"It's such a hard-ass life," Stan told People magazine in 1991. "Once it became apparent they were good at it and determined, we supported them, but we would have rather seen them become doctors or lawyers, of course."
They were good at it too. Chris and Rich were just teenagers when they started writing songs. Not jingles like Dad. They had arena-level party anthems. They also had depth and darkness to their lyrics. They were still in high school when they wrote the song that would put them on a radio station in every city.
She keeps a lock of hair in her pocket
She wears a cross around her neck
They say that the hair was from a little boy
The cross from someone she had not met
No, not yet
The band the brothers formed, the Black Crowes, play on June 9 at Hard Rock Live in Hollywood, Florida. The show kicks off the second leg of their Shake Your Money Maker Tour, which started in 2021 and included a 37-date run to celebrate the 30th anniversary of the same-named album, which featured "She Talks to Angels." Back then, the brothers were enjoying major success, blowing up with hit after hit. But they were also repeating their father's mistakes.
"We signed a, let's say, not great deal," Rich recalls now. They knew it was coming, though, thanks to the warning from Dad, so Rich and Chris didn't let it sour them. "Chris and I always had our eyes open and understood that people were going to try to rip us off."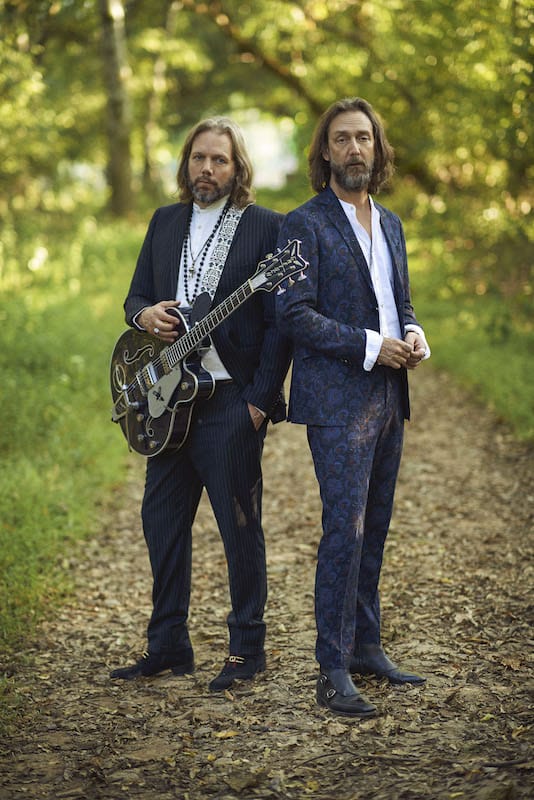 After a long hiatus, Chris is eager to share their latest collaboration. "Rich and I hadn't been in the studio together for a long time, so it's huge and going great. You can expect some funky, dirty, good rock and roll. But beyond that, my lips are sealed."
Just before the tour that brought them to Hard Rock Live kicked off, they released the cover album,1972 in celebration of the 50th anniversary of some of the greatest songs of that year, including "Papa Was a Rolling Stone," originally by The Temptations. "These are some of the most influential songs of the early '70s —a pivotal and epic time in the music scene," Chris says. "We've always been about authenticity and paying homage to the artists who've inspired us. Some of these songs are like holy artifacts to us. When we shared a house together in the late '80s, we played these albums on repeat. So, these songs not only have had immense influence on rock and roll history, but also in the history of The Black Crowes. I am having more fun than I ever have, and I think our presentation is as strong as it's ever been." He adds, "I love this band we put together. I love being the frontman, and at the end of the night I'm a puddle of sweat. You can't ask for anything more."
Going back to the days they'd have family sing-alongs with Dad, Rich says he and Chris have always had this way to communicate about a song, like each of them knowing what the other is thinking without actually saying the words. "There's an unspoken language that Chris and I have. I've been incredibly fortunate to play with people that I have that connection with," Rich says. "Having the shared experience, having the shared love of music, having a different approach to music in a sense, and how our personalities interact with that."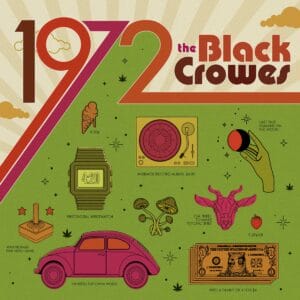 Back when the band was riding the wave from Shake Your Money Maker, they came down for a show at the old Sunrise Amphitheater and returning to South Florida brings back fond memories for the brothers. Chris recalls the surrealism of opening for Robert Plant and ZZ Top, while Rich remembers opening for Lenny Kravitz then being invited over to his house in Miami. Kravitz was on the rise then too, and they often found themselves on the same stages. The exact details of that night have been long lost, but Rich vaguely remembers dinner somewhere nice, partying at the Delano, and then everyone heading back to Kravitz's place. "Yeah, there was always some cool shit when we were down there."
When asked if they have plans to retire, Rich replies with a laugh, "I don't know. I'm not that old. I'm only 52." Chris still talks about touring with the kind of excitement you'd expect from someone new to the game. "There's a real magic to live music, and it's something I love. I don't think about there being an end. For now, we're revved and ready to go."
After more than 30 years playing music, it's evident that the Robinson brothers aren't going to listen to Dad and stay away from the industry. But as Stan sang back in 1959:
They did the Stroll
And they let it rip
But nothin' could compete
With that Boom-A-Dip-Dip
Adds Chris, "It's more than we could have ever imagined as a bunch of guys who just set out to do what they love."