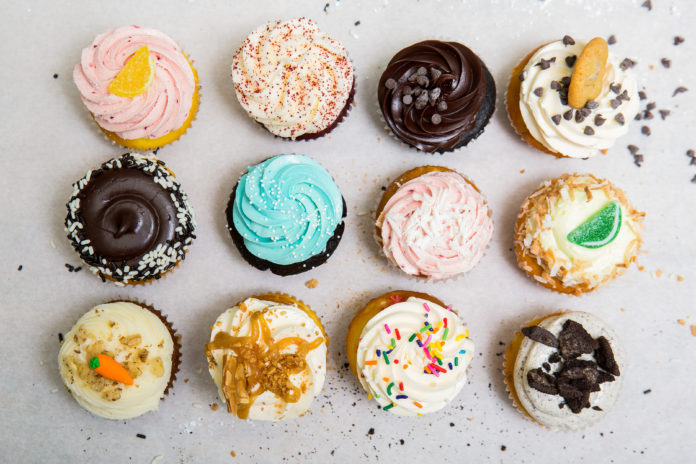 By Jessica Organ
Photography by Gary James
How do you make fashion even sweeter? Add frosting.
That's what Sweeter Days Bake Shop, an upscale Fort Lauderdale bakery known for its decadent custom cakes and cupcakes, has done for the past seven years: It has weaved style and flavor with flour and sugar.
"It takes a lot of guts to open a cupcake store not knowing how to bake," says co-owner Steve Crombe of the bakery's beginnings.
Crombe and his partner, Will Rubino, spent their careers working in the New York City fashion world as executives for Liz Claiborne, Eddie Bauer and Spiegel. When the two retired to Fort Lauderdale in 2005, they began dreaming of opening a bakery modeled after famous New York cupcake shops like Magnolia Bakery, whose success has spawned multiple U.S. and international locations. While Crombe and Rubino had their extensive design backgrounds to draw from, they knew they would need help on the baking end, so they hired a team of experienced pastry chefs, led by head pastry chef and cake artist Veronica Duguay.
"A party without cake or cupcakes is just a meeting." – Steve Crombe
Sweeter Days opened in January 2010 with a cocktail party filled with lavish cupcakes, and within four months, the team was making cakes for Neiman Marcus Ft. Lauderdale. Since then, the bakery has become a favored vendor for wedding cakes at prominent hotels up and down A1A and beyond. While the intimate bakery on North Federal Highway, decorated with a trademark color combination of espresso brown and seafoam blue, sells mostly custom goods, Sweeter Days does offer to-die-for cookies and perfectly coiffed and frosted cupcakes that customers can buy on the spot. As Crombe puts it, "A party without cake or cupcakes is just a meeting."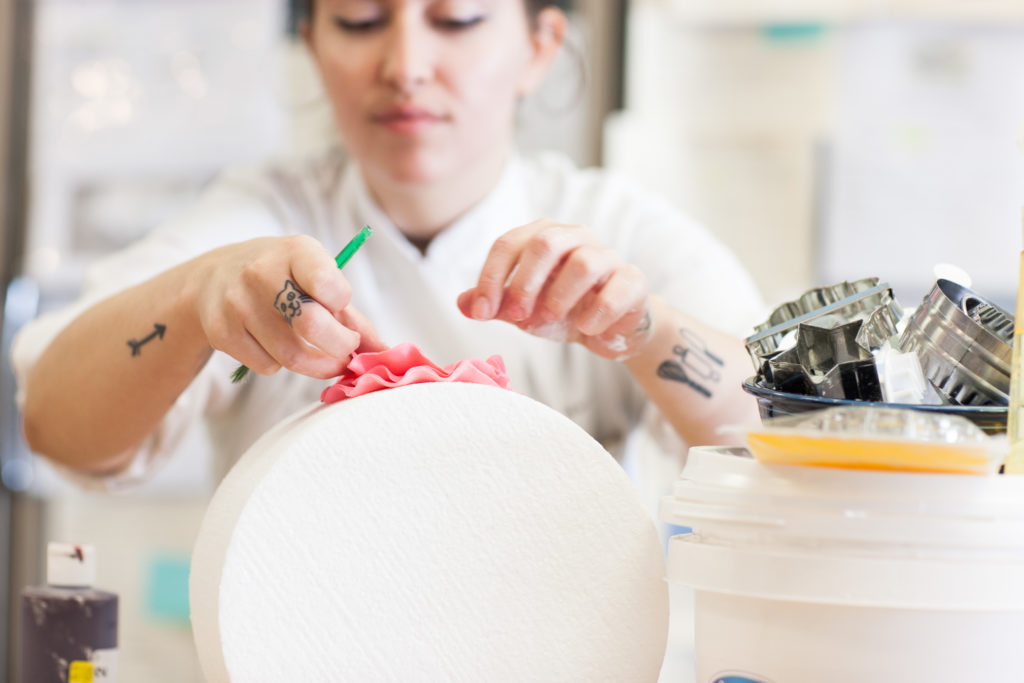 The bakery is also a regular fixture at local nonprofit events. Through the shop's charitable arm, Cupcakes for a Cause, it raises money for organizations such as the American Heart Association and Women in Distress of Broward County Inc. The bakery also supplies cupcakes in the shape of "mini tatas" for an annual gala that supports the Florida Breast Cancer Foundation and Susan G. Komen. "If you give to the community, it will come back to you," Crombe says.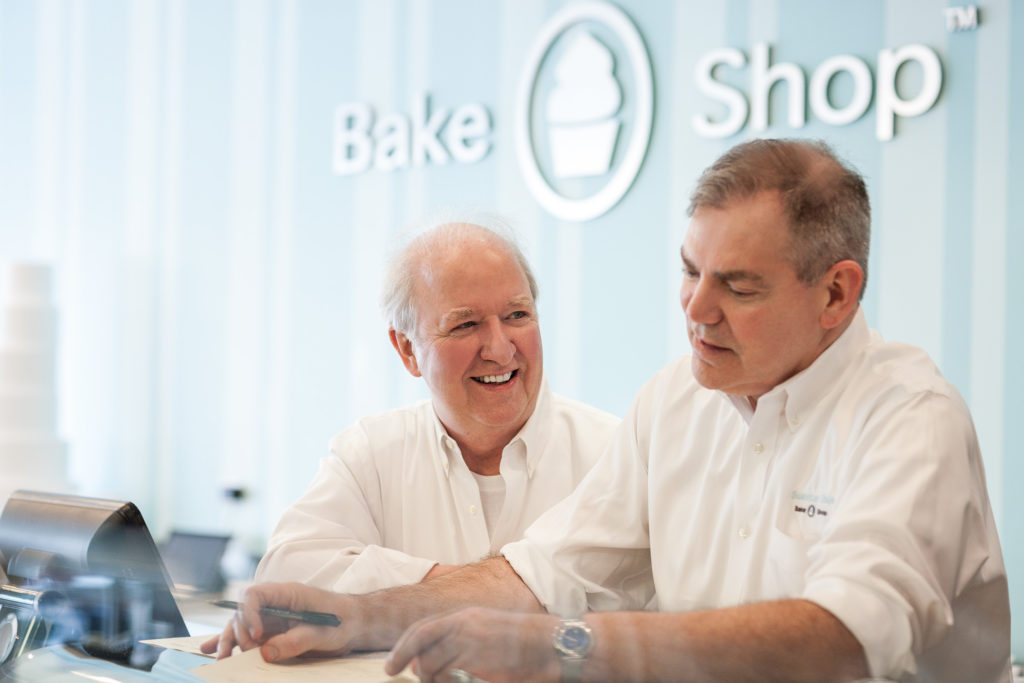 And come back it has. Crombe and Rubino love what they do, and it shows in their outgoing personalities and close involvement with all aspects of the business. Crombe says he remembers every bride he has ever worked with and keeps photo albums with pictures of each couple and their cake. It's no surprise that both owners list their customers as the highlight of running the bakery, and they love to see the happiness radiating from people planning events from birthdays to weddings to
baby showers.
"That's what we sell: memories and celebrations," Crombe says.
Originally appeared in the Summer 2017 Issue.