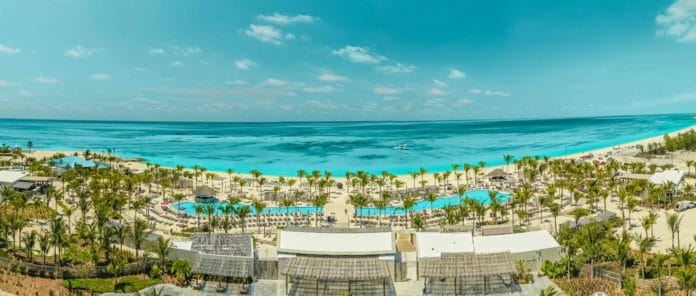 By Ericka Franklin
Bahamian waters have long lured travelers with the promise of pristine sands and seclusion. However, for the Out Islands, complete exclusivity has been elusive—until now. Enter Resorts World Bimini Beach. Just 50 nautical miles off the coast of South Florida, the sprawling four-and-a-half acres of white sand and palm trees offer what the islands have been missing: an expansive private beach.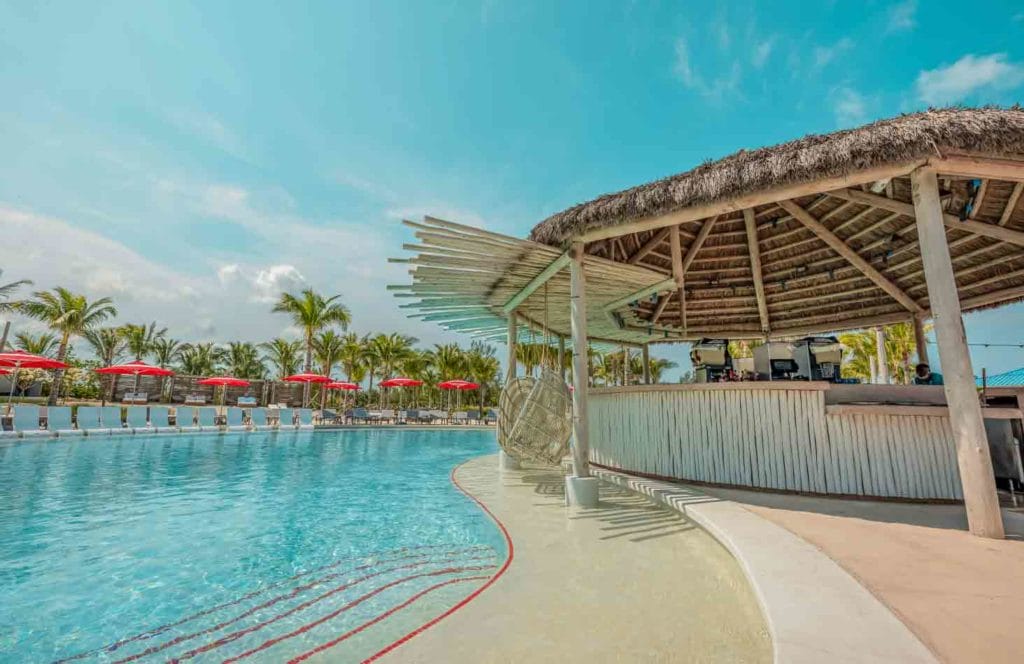 With just a 25-minute flight from Fort Lauderdale—or a two-hour trip on the high-speed Baleària Caribbean Fast Ferry—and a $40 entrance fee, guests 18 and over can gain daily access to the new outdoor coastal lounge on North Bimini. Experiencing the charming seven-mile isle's sparkling turquoise backdrops and laid-back luxury rivals even the most extravagant trips to hot spots like Mexico's trendy Tulum or Greece's shimmering Ionian Islands.
On-shore, relaxation is a top priority. Designed by Miami-based architects EoA Group, the private beach evokes a home-away-from-home vibe, while still feeling immersed in island culture. Accented with rustic furnishings, including wide tree stumps that serve as tables, ecru cabanas encircle two large lagoon pools, and a plethora of hammocks and daybeds beckon up to 2,000 daily guests to recline. At sunset, the venue transforms into a club-like setting, where live performances by DJs and musicians take center stage.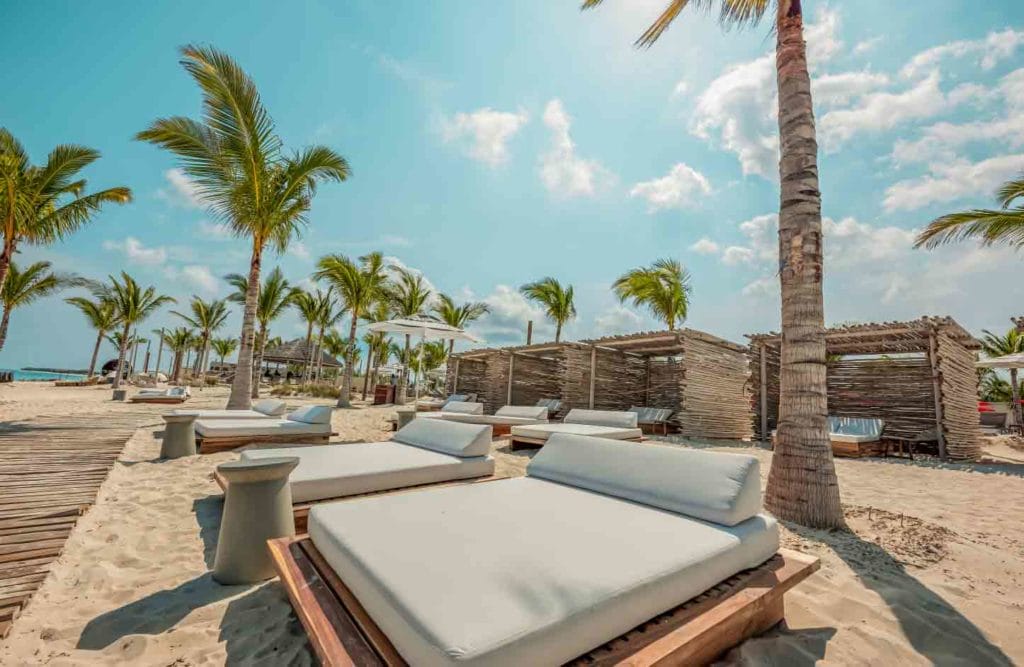 After visitors have had their fill of an exclusive menu featuring cuisine and cocktails inspired by the Caribbean waters, they can find their way to the neighboring 10,000-square-foot casino or call it a night at Resorts World Bimini's 305-room Hilton hotel.
Originally appeared in the Summer 2021 issue.