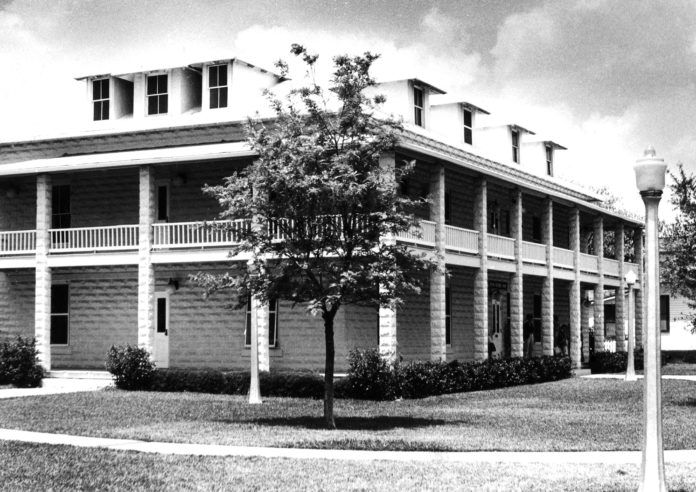 By Elliott Flynn
My love for the Museum of Discovery and Science started when I was 5 years old. I had my birthday party at the museum's original iteration, the Discovery Center, and it was so memorable that my childhood friends still talk about it. I'll never forget being surrounded by wild animals or getting the chance to carry a giant snake.
In 1977, the Junior League of Fort Lauderdale founded the Discovery Center, a hands-on museum housed in the historic New River Inn building. By the early '90s, the popularity of the Discovery Center prompted the institution to move into a larger location. Thus, on November 21, 1992, the Museum of Discovery and Science opened at 401 SW Second Street. The iconic Great Gravity Clock—a kinetic energy sculpture—debuted in the museum's courtyard one year later. Since then, the museum has become a landmark in South Florida, known for family-friendly attractions, such as the 300-seat AutoNation IMAX 3D Theater and the Powerful You! exhibit.
My family officially became part of the museum's community when my father, Patrick Flynn, was named its executive vice president of development 15 years after my fifth birthday party. Learning about the museum from him and meeting the amazing individuals who work there only strengthened my respect and love for the facility. My father, along with his development team and the board of trustees, raised $25 million for the EcoDiscovery Center, a 34,000-square-foot wing that doubled the size of the museum when it opened in 2011.
Now, 25 years after moving to its current location, the Museum of Discovery and Science continues to grow. The museum is constructing a 27,000-square-foot outdoor science park—complete with physics and engineering activities—which is scheduled to open in the spring. In addition to stressing STEM initiatives, the museum has maintained a steadfast focus on providing programs that inspire lifelong learning in science for children and adults.
Perhaps Kim Cavendish, who will step down as president of the Museum of Discovery and Science in January, puts it best: "To me, the museum is certainly more than a building; it's a collection of people, energy, programs and exhibits that serve the community." If that's the case, our community would be proud to have the Museum of Discovery and Science serve it for another 25 years.