By Madison Flager  
Photography by Eduardo Schneider
A week before their scheduled nuptials, a couple came into Tate's Comics with an urgent question: Could they have their wedding inside the comic book store? It's not that unusual of a request, according to JoAnn Minieri, the store's longtime manager. The couple's original wedding venue was destroyed by a hurricane, so they decided the best replacement was Tate's Comics, where they met and later had their first date.
This anecdote speaks to the community and tradition the Tate's Comics crew has created. The store brings together comic book fans from all over the state and provides a place where they can talk shop about the world of comics, from the original stories to the recent blockbuster movies.
The South Florida operation encompasses the 10,000-square-foot Lauderhill headquarters, a nearby gaming location and a Boynton Beach satellite store. The business is spearheaded by Tate Ottati—who opened the shop at age 17 with money he made investing in Marvel—and his wife, Amanda. Minieri joined the team in 1997.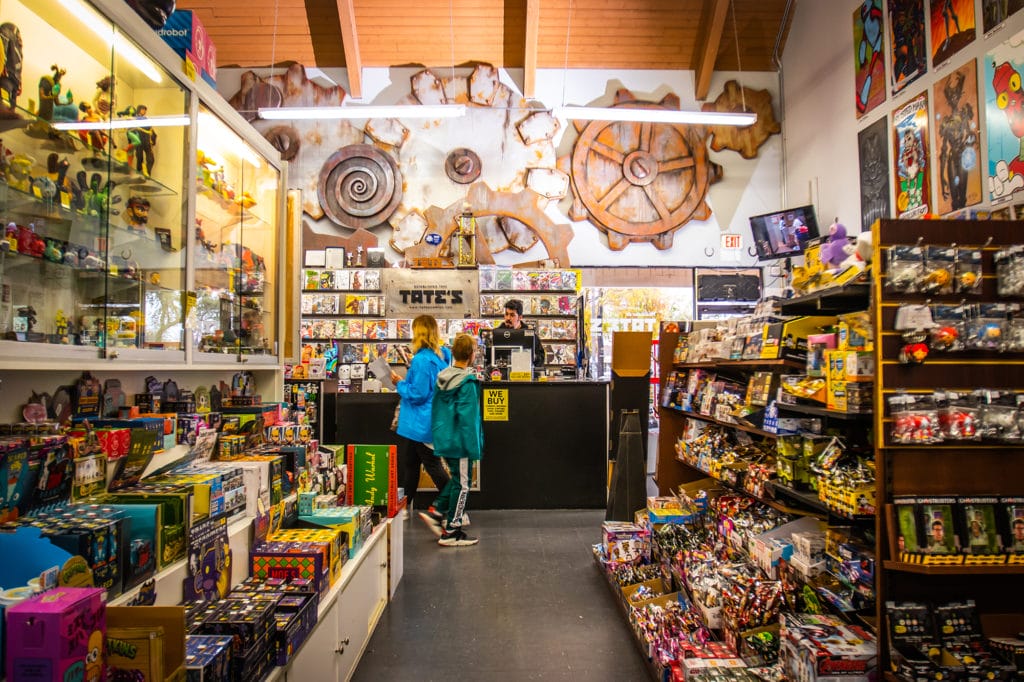 At any given time, Tate's Comics houses upward of half a million comic books, with about 200,000 out on the floor and another 300,000 waiting to be sorted and distributed. The books and graphic novels, along with toys, anime, movies and art, come from a variety of sources. Some of the roughly 30 employees travel to Japan annually to find new products. "They'll bring back things you could never get anywhere else unless someone literally carried them back for you," Minieri says.
Some merchandise comes from other Florida stores, like Melbourne's Famous Faces & Funnies, as well as comic book shops from around the country. The tightknit comic book community trades products to ensure local readers can find what they want, Minieri says.
That philosophy bleeds into the prices at Tate's Comics. Unsurprisingly, demand tends to rise after the release of a new superhero movie. In the early 2000s, Deadpool comics cost around $5. Then the 2016 and 2018 Hollywood films starring Ryan Reynolds came along. "Now you can't touch one for less than $100," Minieri says, noting that price tags were rising closer to $1,000 a few years ago for one in near-mint condition.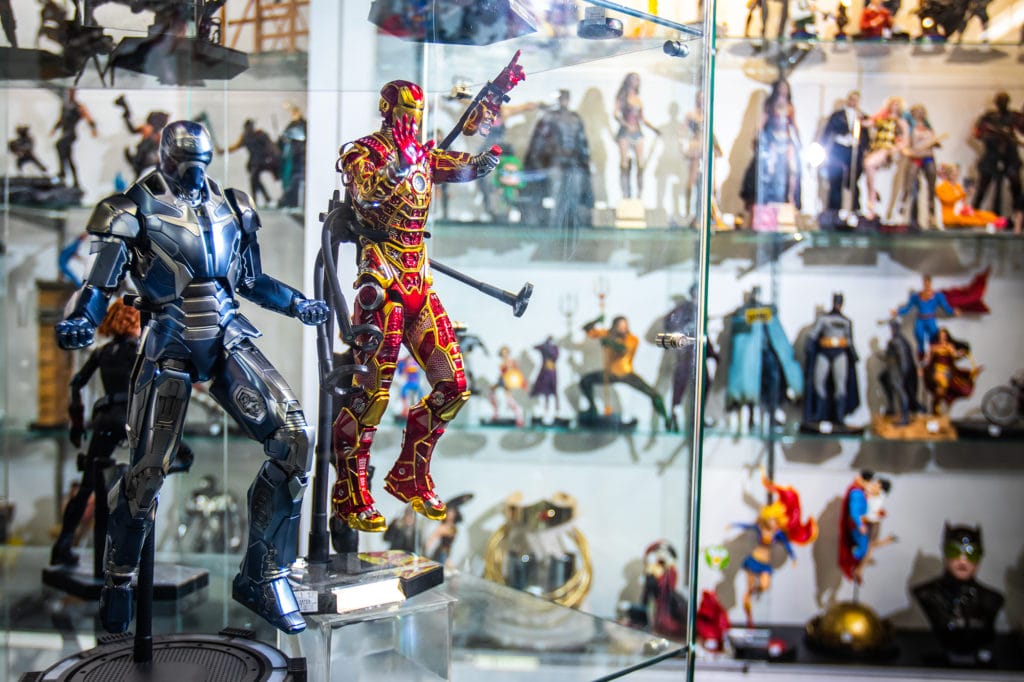 And while the store does price accordingly, Tate's Comics won't match eBay-level prices—which can be double or triple what a comic is actually worth—for the sake of turning a higher profit. "It doesn't make sense for us," Minieri says. "I want you to come back and spend 25 cents every time I see you. I want to cultivate a relationship."
At Tate's Comics, customers can find bundles of comics for a buck—though when demand and quantity warrant it, the store has sold comics for as high as $10,000. In the late 1990s, Fantastic Four #1 sold at that price, well before the 2000s movies were released.
A large part of the success of Tate's Comics lies in the company's commitment to its popular events. Across its three spaces, activities include regular Yu-Gi-Oh! tournaments for devoted fans of the Japanese manga series, weekly discussions on the batch of new arrivals that comes every Wednesday and special events like the discussion with "Star Wars" ship creator Colin Cantwell in March. Alongside the regulars—Minieri tells stories of customers who've been coming back for decades and ones she met when they were in their mother's womb—are new customers discovering the comic world through pop culture.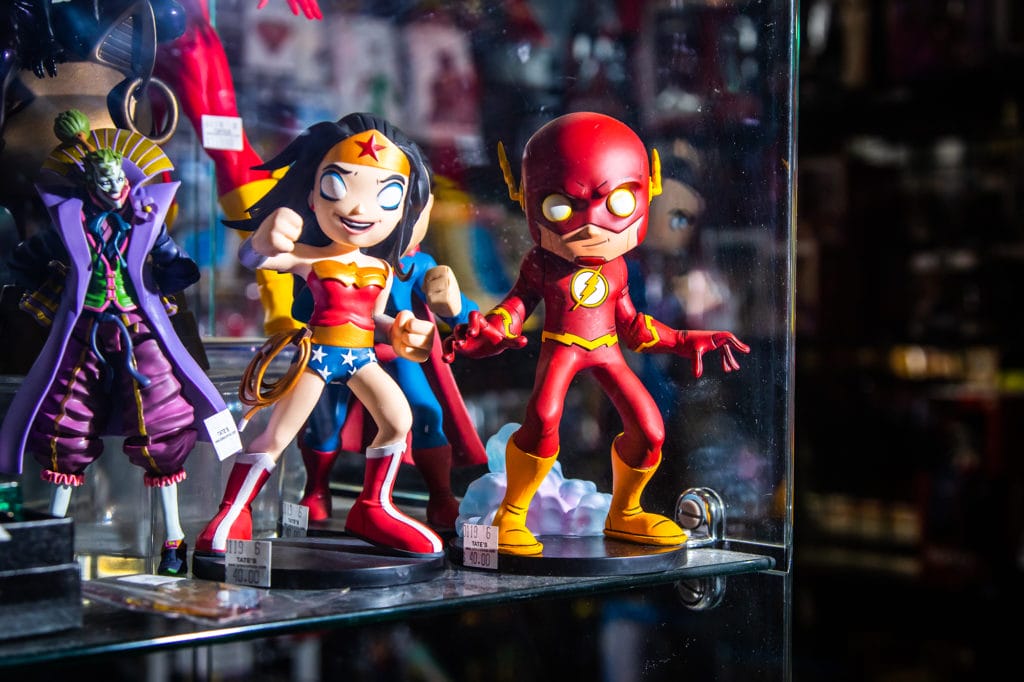 "There are infinitely more people who are willing to wear their nerd on their sleeve," Minieri says of the effect superhero movies and even shows like "Stranger Things" have had on viewers. "People are more into sci-fi and fantasy. It wasn't cool to play Dungeons and Dragons five years ago." Television shows like "Riverdale" and "Chilling Adventures of Sabrina" and movies like "Black Panther" and "The Avengers" have pushed comic books and graphic novels even more into the mainstream, and Tate's Comics is happy to share knowledge with newcomers.
Just take the team's stance on DC vs. Marvel, which has been dubbed the "greatest rivalry" in comics and compared to the Coke vs. Pepsi debate. To the staff at Tate's Comics, a new Marvel movie is just as exciting as an addition to the DC franchise. "We just like comic movies," Minieri says.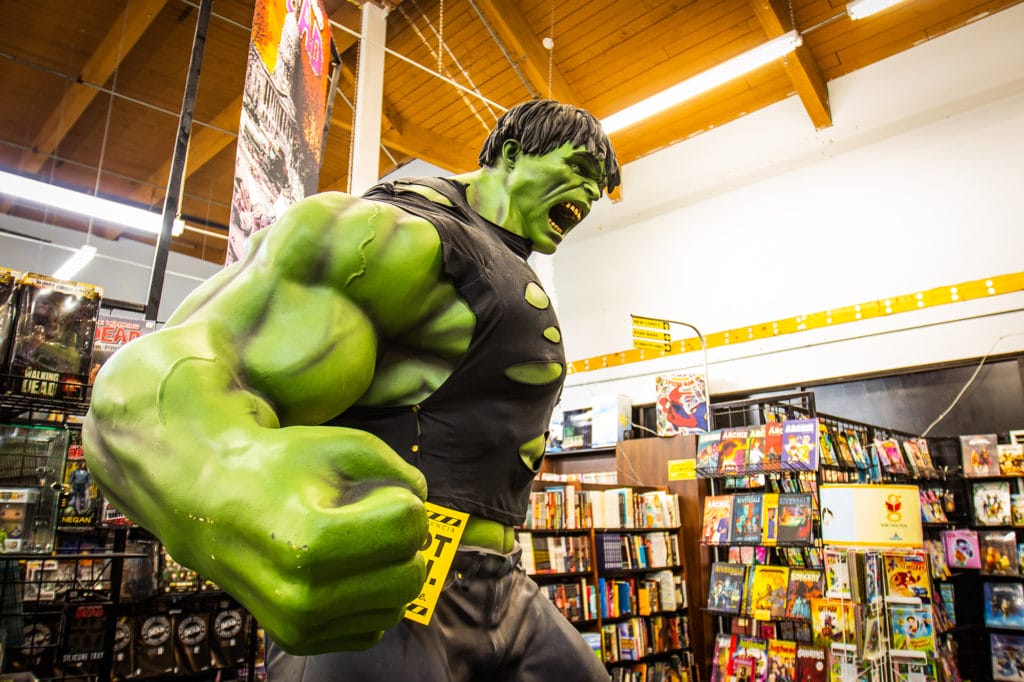 This article originally appeared in the Spring 2019 Issue.