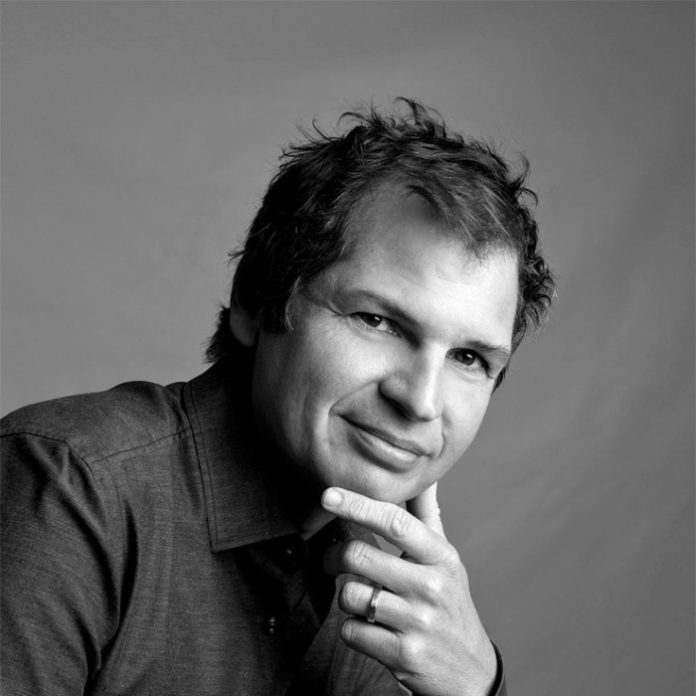 By Charlie Crespo
The home is stunning, but you likely wouldn't be able to tell from a distance. Surrounded by dense foliage, including banyan trees and coconut palms, it's hard to know exactly how big the home is or what many of its features are. What's far easier to grasp is that the home of large architectural feats does not look the least bit out of place as it nestles perfectly into its natural environment.
Get closer, however, and you begin to see the home's extraordinary qualities. And while many of those qualities are inside the home—the clean lines, open floor plan and beautiful Bali furniture, all impressive in their own rights—the most brilliant and unique part of the design is how it gently guides you to its outdoor features.
Among those characteristics is a 3,400-square-foot terrace that comprises the entire second floor of the home and is covered by a roof made from industrial steel. The terrace has an outdoor dining area and kitchen, which is connected to the indoor kitchen below by an elevator. Even on sweltering summer days, the elevated location and shade from the tree canopies help cool the terrace. For the hottest days, the home features a zigzag-shaped pool, which sits in the foundation of a smaller house that was originally on the property. A banana tree now grows from the site of the former home's fireplace, almost directly in the center of the pool.
The harmony between nature and architecture that makes the home so special also seems precariously balanced. While nature shelters the residence, it also seems intent on reclaiming the structure if left to its own devices. Luckily, the home, known as the Rock House, was designed by architect Max Strang, who considered how every detail would affect this harmony, down to the material the home is constructed out of: oolitic limestone compounded with fossilized remnants of coral found at the location.
The ability to create stunning architectural designs while maintaining an acute awareness of the surrounding environment has since come to define Strang's work. And while he's gone on to create other memorable projects, the Rock House in Coral Gables was the big bang in the architect's now rising career."The Rock House put me on the map," Strang says with a smile.
Strang wasn't always sure he'd become—or that he even wanted to become—an architect. Looking back, though, it seems as if it had always been his destiny. As a child, Strang lived in a modern home and was frequently exposed to interesting architectural spaces. The house he grew up in was designed by noted architect Gene Leedy, who happened to be the father of Strang's childhood best friend. The young Strang would frequently tag along to job sites, becoming influenced by Leedy's work, even if he was too young to realize it then. Still, when he left home to attend the University of Florida, architecture wasn't in his immediate plans.
"I bounced around a few different majors until I realized that something was missing," Strang, 43, says. "It slowly dawned on me in Gainesville [that] I'd be a good architect."
After completing his degree in architecture, Strang was in for a busy few years. He went to work with Leedy in Winter Haven, Florida, for a year. From there, the budding architect earned an M.A. in architecture from Columbia University and worked for Gregg Pasquarelli at SHoP Architects in Lower Manhattan. For his first big project with the firm, Strang was assigned Manhattan's Museum of Sex.
During that developmental stage of his career, Strang became influenced by a few schools of architectural thought: in a broad sense, modernist architecture, more specifically, the Sarasota School of Architecture (Sarasota Modern). Traced back to 1941, Sarasota Modern is defined in part by its use of sunshades, innovative ventilation systems, floating staircases and jalousie windows. But the movement's importance is far greater than its choice of materials. The true importance of Sarasota Modern—and how it influenced Strang most directly—is its insistence on both incorporating each site's unique characteristics into the larger design and creating a clear connection between the architecture and its surrounding environment.
When Strang founded his own firm in 2001, the theories and principles espoused by Sarasota Modern helped him establish his own guiding theory, which he calls environmental modernism.
"Environmental modernism suggests a respect of the place and climate," Strang explains. "It's more than just eco-friendly; sustainable should be beautiful. My designs aren't nostalgia-driven. Modern architecture is always evolving, so it is not really a fixed style. I place just as much emphasis on the design of exterior spaces as I do the interiors."
Guided by environmental modernism, [STRANG] Architecture has produced a number of beautifully designed projects in locations including the Florida Keys, the Bahamas, Costa Rica and Telluride, Colorado. The majority of the firm's work, however, is based in South Florida, particularly in Miami. That work has gone on to garner the firm's extensive critical acclaim and won it a number of awards, including the American Institute of Architects Miami's Firm of the Year award in 2010.
Even with all the accolades, Strang is far from complacent. He's not ready to rest on his laurels any time soon.
"[There's] a self-imposed pressure to always make the next design my best design," Strang says. "It would be very easy and more profitable to rinse and repeat, but it would not be as intrinsically rewarding. If I was just copying my previous work, I'd be doing a disservice to my current clients, owners of my previous projects and myself."
This constant desire for a new challenge has recently led Strang and his team to two new projects in Fort Lauderdale. He was first introduced to the city in 2009, when his firm designed a showroom for the Ferretti Group, a luxury yacht company. Although he liked the area, work hadn't brought him back until now.
Strang will be designing two waterfront homes in Fort Lauderdale, one on Mola Avenue and the other on the New River. Both projects are still in their early stages, but Strang believes his past experiences will allow him to quickly adapt to designing in a new location.
"I am influenced more by a particular site's inherent characteristics than by stylistic and cultural considerations," he explains. "So from an architectural design standpoint, I really do approach designing for Fort Lauderdale in the same manner as I do for Miami."
If all goes according to plan, he hopes to continue to take on new projects in the city in the coming months and years. "I would love the opportunity to do more work in Fort Lauderdale," Strang says with a smile. "The more exposure our homes receive there, the more opportunities will result for us. These are going to be spectacular homes." If Strang's track record is any indication, they undoubtedly will be.
Originally appeared in the Fall 2014 issue.