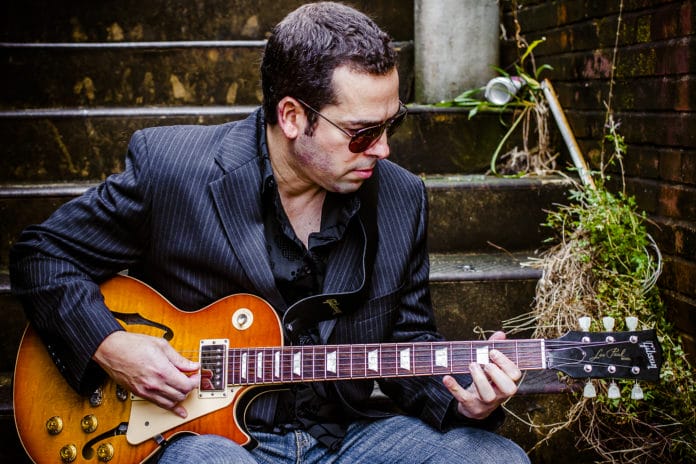 By Bob Weinberg
Portraits by Norma Hinojosa
Albert Castiglia has seen a thing or two. While in his 20s, the Miami-raised blues guitarist was whisked away to Chicago by Junior Wells, playing and touring with the blues legend and his band in the late '90s. Castiglia has released eight albums under his own name, built a devoted South Florida following, played his music all over the U.S. and Europe, and met many of his blues heroes, including BB King and Johnny Winter. But life still had a surprise or two in store for Castiglia.
On May 15, 2018, the same day his family buried his paternal grandmother, Castiglia learned something that rocked his world: He had a 29-year-old daughter. Castiglia's cousin had submitted a sample to the genetic-testing company 23andMe, and his DNA matched with a young woman who lived in Palm Bay, Florida, indicating that they were first or second cousins. Upon contacting the woman, Castiglia's cousin discovered that her mother had attended Coral Gables Senior High School, just like Castiglia.
"I knew who she was," Castiglia, 49, says, sitting in the backyard of his house in Wilton Manors on a sun-drenched day in late April. Wearing a Wells T-shirt and a New York Islanders hat, he speaks with great emotion, the feelings still fresh. "I couldn't argue with the science or the timeline of it all," he says. "So, I was very accepting of it right away. I asked my cousin, 'Does she want to talk to me?' And he said, 'She doesn't know. She's very shocked and overwhelmed.' I just told him, 'Well, tell her that I love her and if she wants to talk, I'm all ears and I'm all in.' At least from my perspective, when you find out you have a child, it doesn't matter if you're in the delivery room or if you find out 30 years later, you're going to love your child."
A beautiful relationship evolved as father and daughter got to know each other. Castiglia, who's been married for 14 years and has a stepson, also learned he was a grandfather to a 9-year-old girl and a 5-year-old boy. Equally mind-blowing was the coincidence connecting Castiglia's late grandmother, Beatrice Castiglia-Catullo, and his newfound daughter. Castiglia-Catullo, a nurse in the Bronx, started an organization in 1964 that provided home health care services for the elderly and has become the largest nonprofit social services agency in the Bronx. The name of the agency is R.A.I.N. (Regional Aid for Interim Needs). Castiglia's daughter's name? Rayne.
"I'm a spiritual person, but I haven't been a very good Catholic," Castiglia says. "I do believe my grandmother was a conduit to me finding my daughter. She gave me that present before she left Earth. And it's been the greatest gift."
Before Castiglia actually met Rayne, he composed a letter to her. He wrote that, although he had been an artist for a long time, she was his "masterpiece." That's also the title of his latest recording, a hard-crunching set of blues rock—except for the title track, a tender country blues song played on acoustic guitar—that's his most personal yet. "Spent most of my life with a hole inside my soul," he sings on the album's opening song, "Bring on the Rain," a blunt-edged rocker co-written with friend and producer Mike Zito. "We found each other in the nick of time/Was incomplete, but now I'm whole."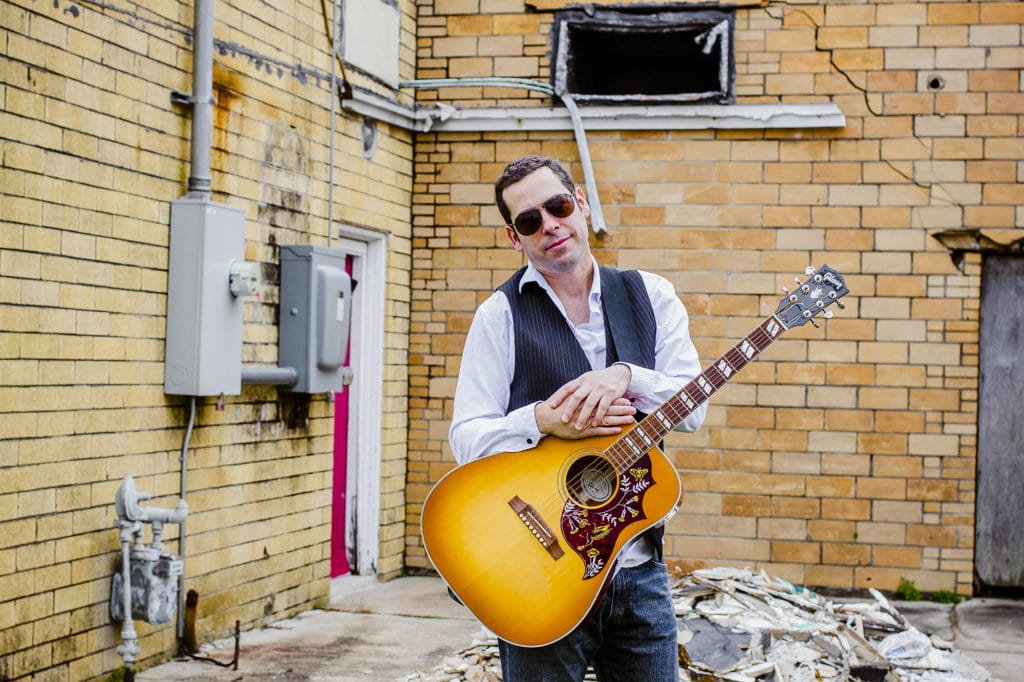 Other tunes on the album reflect Castiglia's concerns on a variety of topics, all of which have become more pressing to him now that he has future generations to worry about. His stinging slide guitar cuts through the swampy "Red Tide Blues," which takes an appropriately angry tone about the industrial pollution that's contributed to Florida's water woes. "Thoughts and Prayers," an anxious groover, deals with the ongoing crisis of gun violence, as does the Dylanesque ballad "Love Will Win the War," which references the shootings at the church in Charleston, South Carolina, in 2015 and at Marjory Stoneman Douglas High School in Parkland and the synagogue in Pittsburgh last year.
"Both of those songs were definitely inspired by my daughter and grandchildren," Castiglia says. "Parkland happened a few months before I found out about my family. And a few months after that, there was the shooting at the synagogue. It got me to think about my daughter. What does she think when she drops her kids off at school? Does she worry that this is going to be the last day she sees them? It deeply affected me."
Castiglia also nods to a couple of his greatest influences, offering a scathing read of Johnny Winter's "Too Much Seconal" and a biting take on Muddy Waters' "I Wanna Go Home." He remembers buying Waters' album, Hard Again—which Winter produced and played on—as a teen just getting into the blues. "I had no idea my path was going to be etched in stone the day I heard that record," he says. Certainly, Castiglia couldn't have dreamed that he'd one day open for Winter at a festival in Melbourne, Florida, or learn that Winter was actually a fan of his.
Nor could he have had an inkling of the revelation he received last year, or the rewards it has brought him on a personal and creative level.
"It's changed me in so many ways," Castiglia says of connecting with his newfound family. "You just look at life differently. It's made me a better writer. Before this, I wrote about things that affected me. But my life has taken such a dramatic turn that the subject matter is incredibly deep now."

This article originally appeared in the Summer 2019 Issue.