By Tom Austin
Portrait by Kara Starzyk
On a sun-drenched morning in Dania Beach, artist Virginia Fifield is at work in her studio, contemplating the diminishing natural world of South Florida.
"So much of my work is inspired by nature," she says. "One day, I took a walk on the beach and a seagull was screaming at everyone, as if he were mad at us all for screwing up the environment. That inspired me to create work with a sense of appreciation and respect for nature."
Fifield, who was born in Toronto, first saw attractions like the Florida Keys on family trips in the early 1970s when, she says, "the environment in South Florida was so alive." In the early 1980s, she met her husband, Robert Perrotti, in Toronto. Perrotti had lived in Fort Lauderdale as a teenager, and the couple decided to move to the seaside city in 1991 to get away from the cold winters.
Earlier this year, Fifield had a solo exhibition with 30 of her hyper-realistic charcoal drawings—several featuring nature's gifts, including starfish, flowers and other simple wonders—at Las Olas Capital Arts, contained within the office of the wealth management firm Las Olas Capital Advisors. The exhibition space is helmed by Jodi Jeffreys-Tanner, who remarked in the curatorial notes at Fifield's show that the artist's "velvety blacks and whites make color seem irrelevant."
For Fifield, charcoal drawing suggests and communicates more than she could imagine. She's conscious that "realistic drawing is not always a popular thing in the art world," but it's a medium she enjoys.
One of Fifield's recurring themes is the raw power and splendor of horses, an animal whose strength shines through Fifield's depictions of their necks branded with numbers. "Numbers are how some people take ownership and control," she says. "It's horrible to put a human mark on these beautiful creatures for nothing.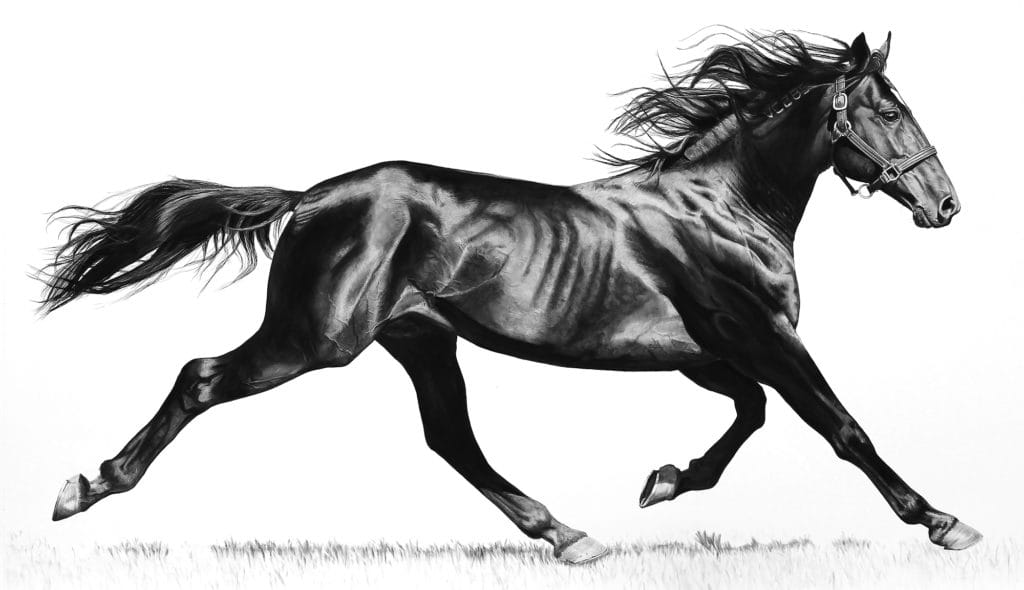 "In the Renaissance, artists followed the idea of the golden ratio, what was known as divine proportions, the geometric symmetry and beauty of things like the spiral of a seashell. To me, horses have that kind of perfect symmetry."
From the beginning, Fifield straddled the worlds of art and commerce. In the late 1970s, she earned a bachelor of fine arts degree at Toronto's York University. In the 1980s, she studied architecture at the University of Toronto. Together with her husband, also an artist turned designer, Fifield designed and built custom homes in Toronto.
In the years following the couple's move to Fort Lauderdale, her husband joined a woodworking company and Fifield entered the South Florida art community. Over the years, she's served on the board of trustees for the Art and Culture Center/Hollywood and the Artist Selection Panel of the Broward County Public Art & Design Program, apart from her own art efforts. Fifield has shown work all over South Florida, including the 2018-2019 group show "Reimagine," mounted by the Cultural Council of Palm Beach County at The Satellite, a pop-up gallery and event space in West Palm Beach's CityPlace.
In 2009, along with fellow artists Jacklyn Laflamme and LeeAnna Yater, Fifield founded the annual exhibition "Doing Business As… Artist Entrepreneurs." Held each June at ArtServe in Fort Lauderdale, the showcase features artists participating in the Artist as an Entrepreneur Institute, a Broward Cultural Division program intended to teach artists such survival skills as networking and grant writing. Fifield's business background has always come into play with her own art. In her words, "In art school, unfortunately, they don't teach you about the business of art."
The sub-tropical beauty of Fort Lauderdale still inspires Fifield, whose work is in the collection of Fort Lauderdale's Girls' Club. Fifield, who splits time between South Florida and Charlotte, North Carolina, is part of a group portraiture show called "Faces in Time," running until July 26 at the Aldo Castillo Gallery in Estero, Florida.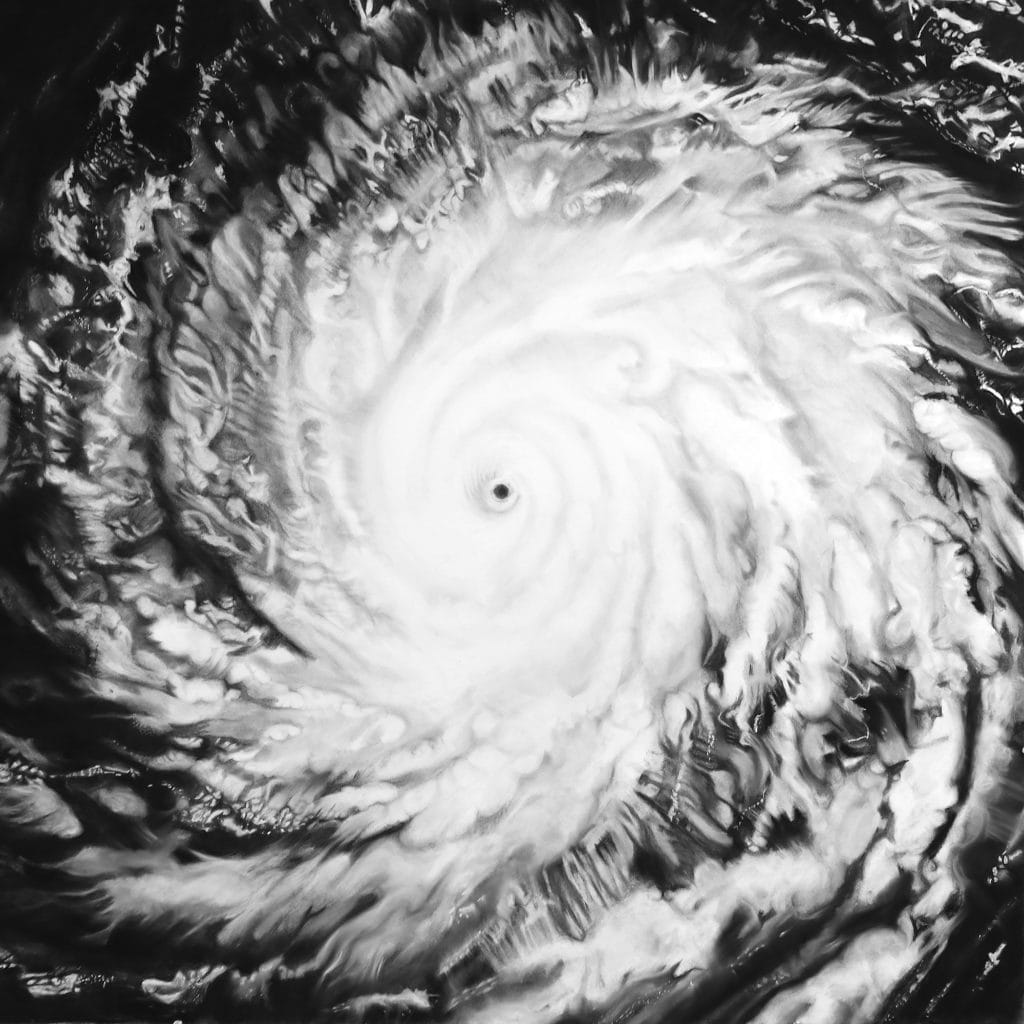 "Artists in South Florida can establish connections in both the art-centric cities of Miami and Palm Beach," she says. "We have such a critical mass of artists, curators, galleries and museums, and the art scene just keeps getting better."
This article originally appeared in the Summer 2019 Issue.