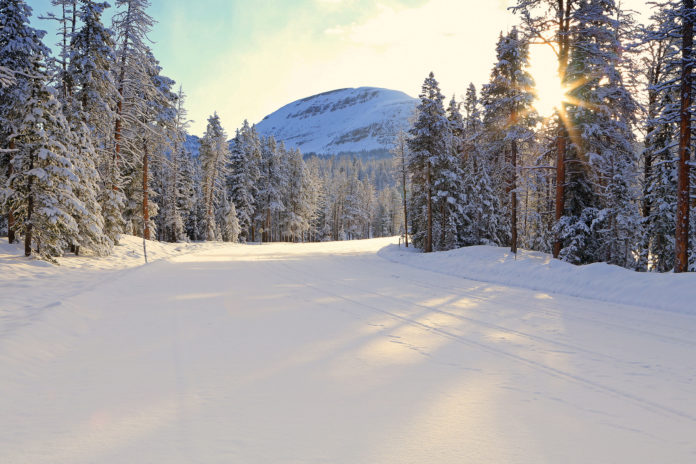 By Nila Do Simon
Park City, Utah, is America's ultimate outdoor playground. With the Wasatch Back section of the Rocky Mountains serving as its backdrop, this idyllic outdoor destination welcomes travelers who like their vacations active and their altitudes high. But what Park City offers is more than the rugged lifestyle—its numerous high-end amenities (think five-star restaurants and four-diamond lodging) allow visitors to still rough it out and then recover in luxury and style. It's impossible to pick an outdoor activity that does not thrive in this resort town—no matter the season. The offerings have recently been multiplied tenfold, enhanced by the last season's completion of a $50 million renovation connecting Park City Mountain Resort with the former Canyons Resort. The merger, now heading into its second ski season, offers more than 7,300 acres and 300 trails, 41 lifts, plus an overwhelming amount of ski-in/ski-out properties. And with the recently installed Quicksilver Gondola, which connects the once-separated resorts, visitors can traverse between mountains in about nine minutes. Here are some highlights that will make America's best outdoor playground even more appealing:
DINE
Nearly 150 Park City restaurants greet visitors with flavors both familiar and intriguing. The dining and libation scenes have exploded in recent years with handcrafted whiskeys (be sure to try High West, the world's first ski-in/ski-out gastro-distillery) and chef-driven meals at locally owned eating establishments.­­­ The Farm is one of those local restaurants with a menu that embraces a concept South Floridians love: sustainably produced fare. Located in the Canyons Village at Park City Mountain Resort, The Farm produces made-from-scratch, responsibly raised ingredients sourced from local farms and purveyors. Case in point, its charcuterie board, with meats secured from farms located just down the road, as well as cheeses procured from within the state. For a bit of upscale fare, head to Fireside Dining, where the restaurant's name gives away the unique premise. Inside the cabin-like atmosphere are four stone fireplaces that invite diners to plate up for each individual course, which includes Swiss raclette cheese, cured meats, potato rösti pancake, fire-roasted leg of lamb and dessert fondues. And when you arrive to the Deer Valley establishment, be sure to do so in style—in a horse-drawn sleigh.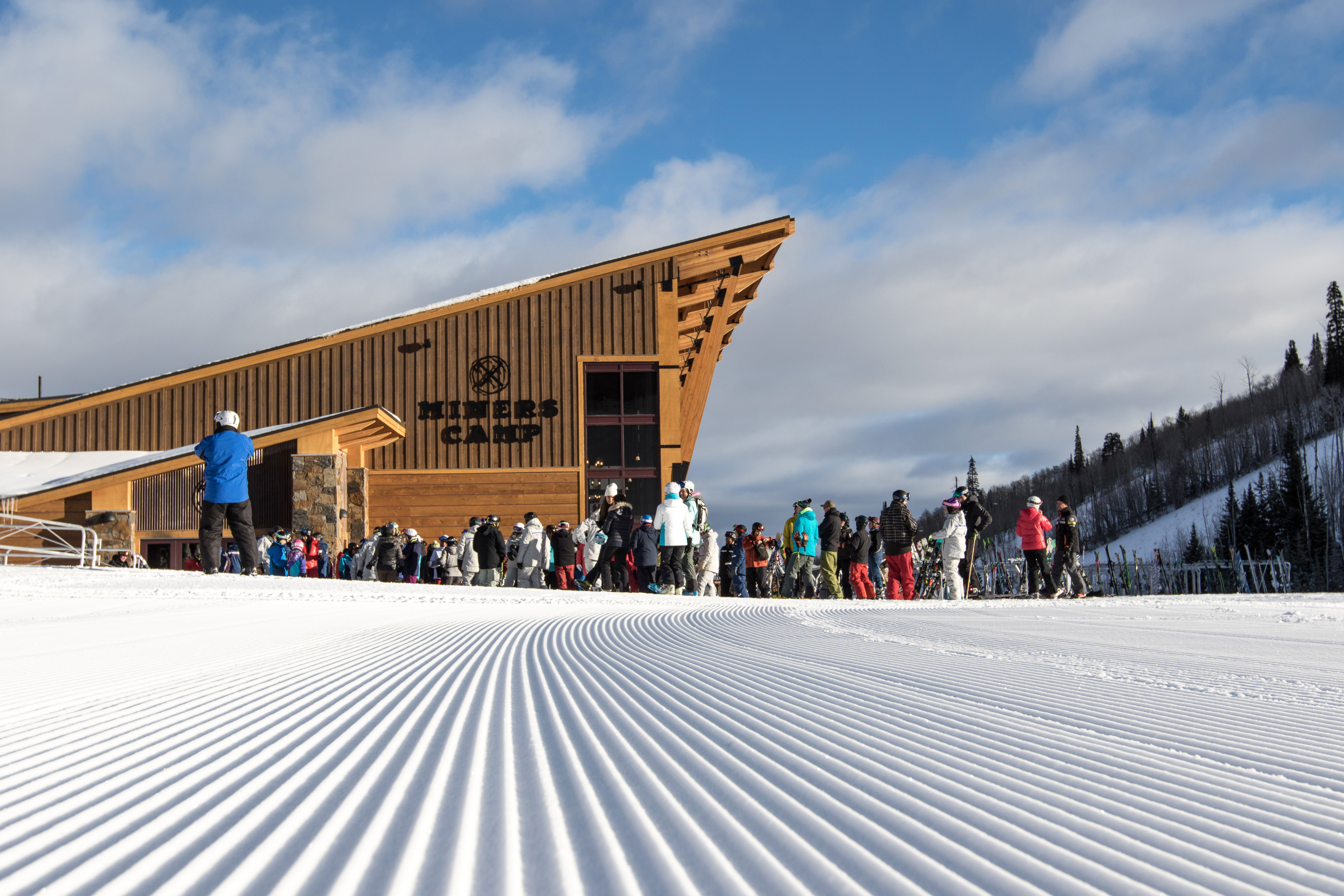 REST
Park City has more than 100 lodging properties, including large multi-family private homes, bed-and-breakfasts, condominiums and full-service hotels, many of which are ski-in/ski-out facilities. Perhaps one of the most popular is Silver Strike Lodge. Located within Empire Pass, what many consider the most desirable section of Deer Valley, Silver Strike offers 2- to 5-bedroom options with full kitchens and design details such as exposed wood beams and trusses. But it's not what's inside the lodge that draws active travelers; it's the quick access to the expansive outdoor playground. Thanks to the Silver Strike Express Chairlift found on the hotel's exterior, skiers have direct access to the slopes of Upper Deer Valley Resort.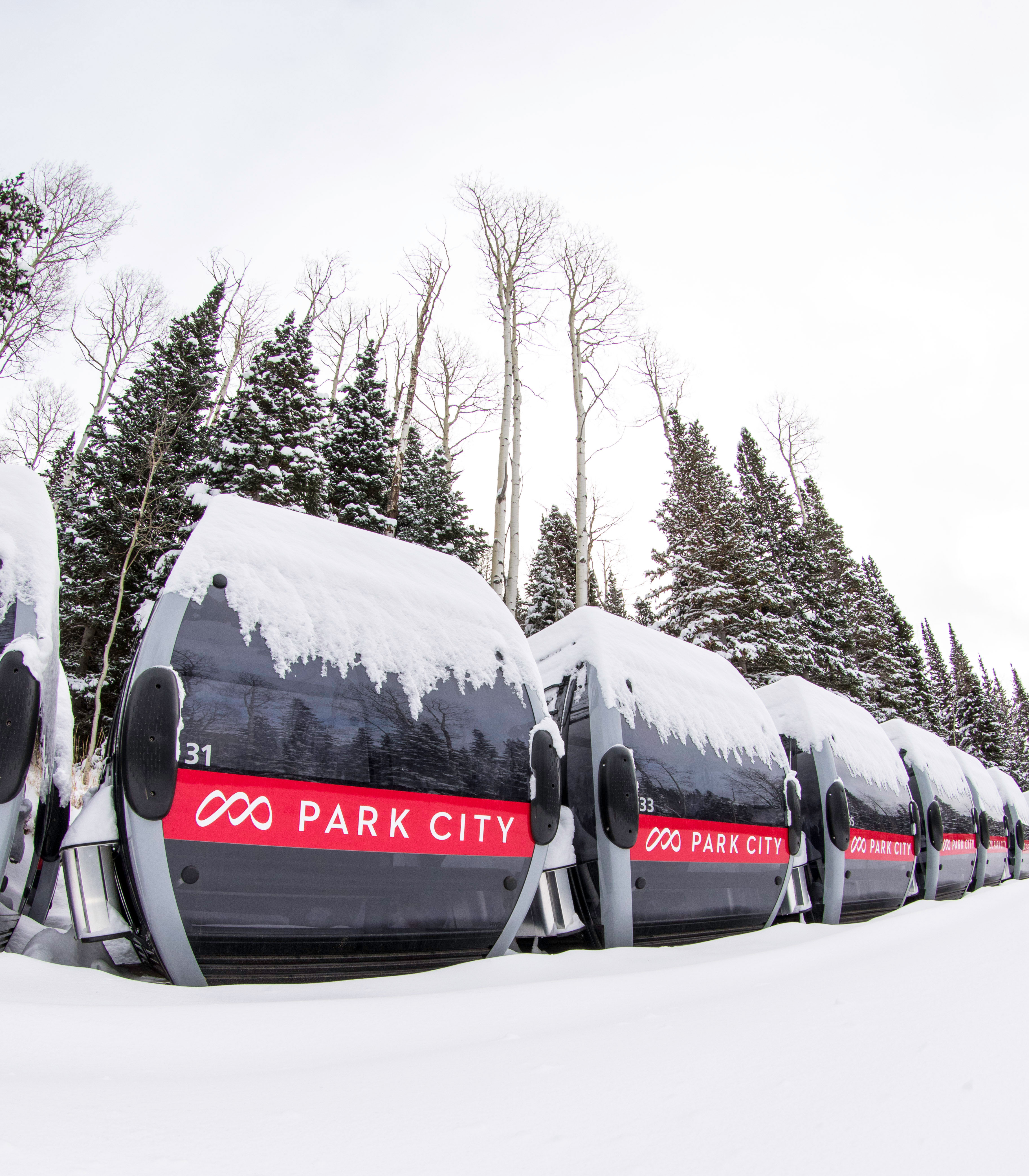 PLAY
Utah's state slogan makes an audacious claim: The Greatest Snow on Earth. And if that's the case, then skiers, snowboarders and all other snow lovers are in paradise there. While Park City's relatively recent global claim to fame was as host of the 2002 Olympics Winter Games, that doesn't mean you have to be an Olympian to enjoy the recreational activities. The well-maintained facilities allow snow-sport lovers of all levels to experience slopes, tracks and more that are second to none (it's even a year-round U.S. Olympic training site). If you do want to see what it's like to compete like an Olympian, head over to Utah Olympic Park, where guests can take the ride of a lifetime on the Winter Comet Bobsled and experience what it is like to go down the actual Olympic track. How's that for some cool equipment in this playground?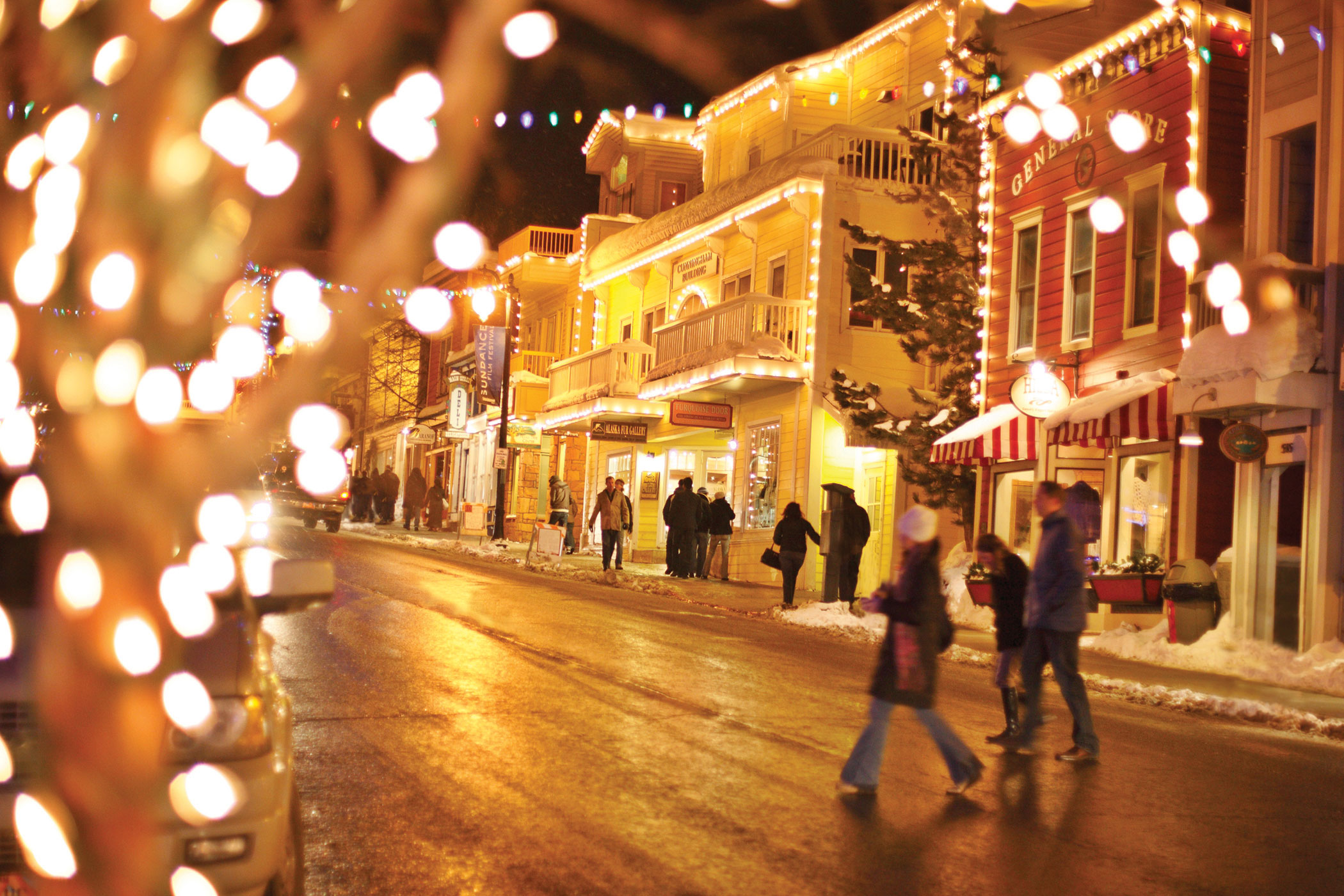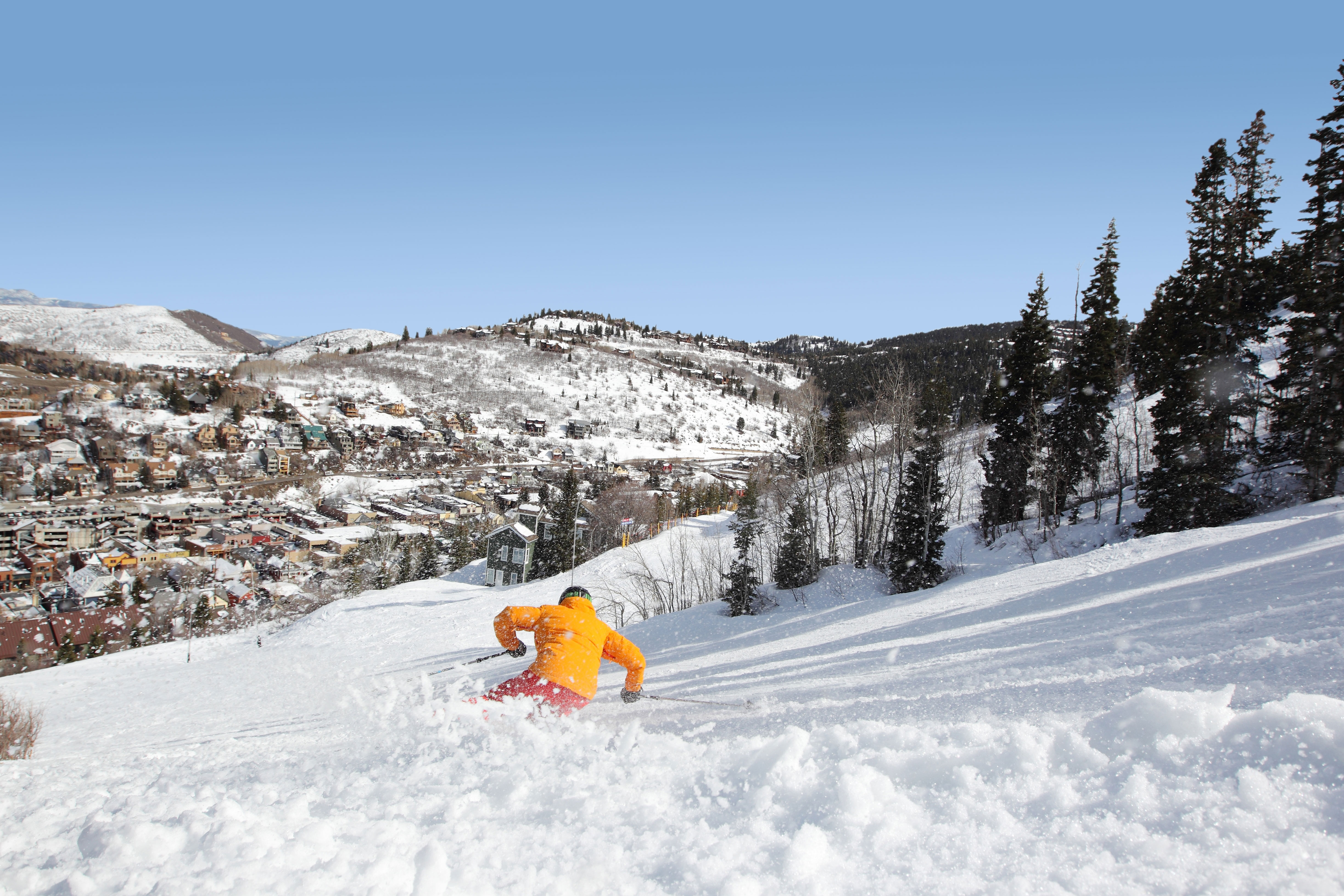 Originally appeared in the Fall 2016 Issue.