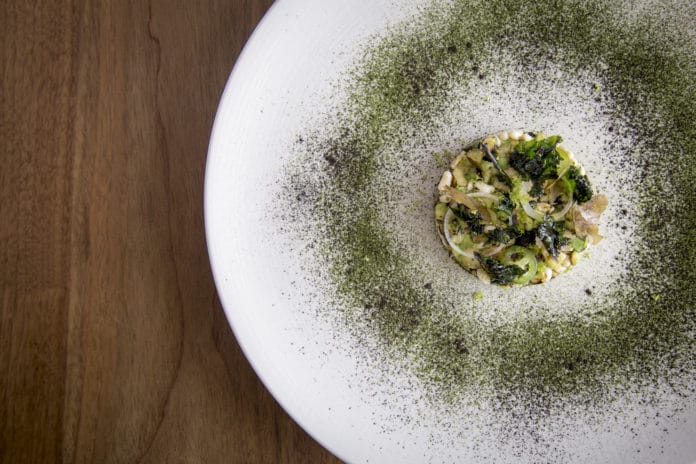 By Lane Nieset
It's my first night in Mexico City, and I'm starving. I skipped lunch in preparation for the "food safari" that awaits. My host, Rocio Vazquez Landeta, gave me vague, scavenger hunt-style instructions: arrive at 8 p.m. in Parque México. We meet in the sprawling, art deco-filled garden that runs through the stylish Condesa neighborhood and start strolling toward our first stop: a street food stand. Landeta was born in Pedregal, in the southern part of the city, and grew up around food, she tells me while we walk. Her mother owned small restaurants and ran a catering business, and she helped cook, shop for ingredients and manage the waitstaff before going on to coordinate social media for major brands like McDonald's—so, she says, she "knows everything inside and outside the kitchen."
She chats in rapid-fire Spanish with the vendor and hands me a cup of steaming corn kernels topped with cheese, chile and mayonnaise—a classic snack called esquites. "Don't fill up; we have four more spots to visit," she says with a smile.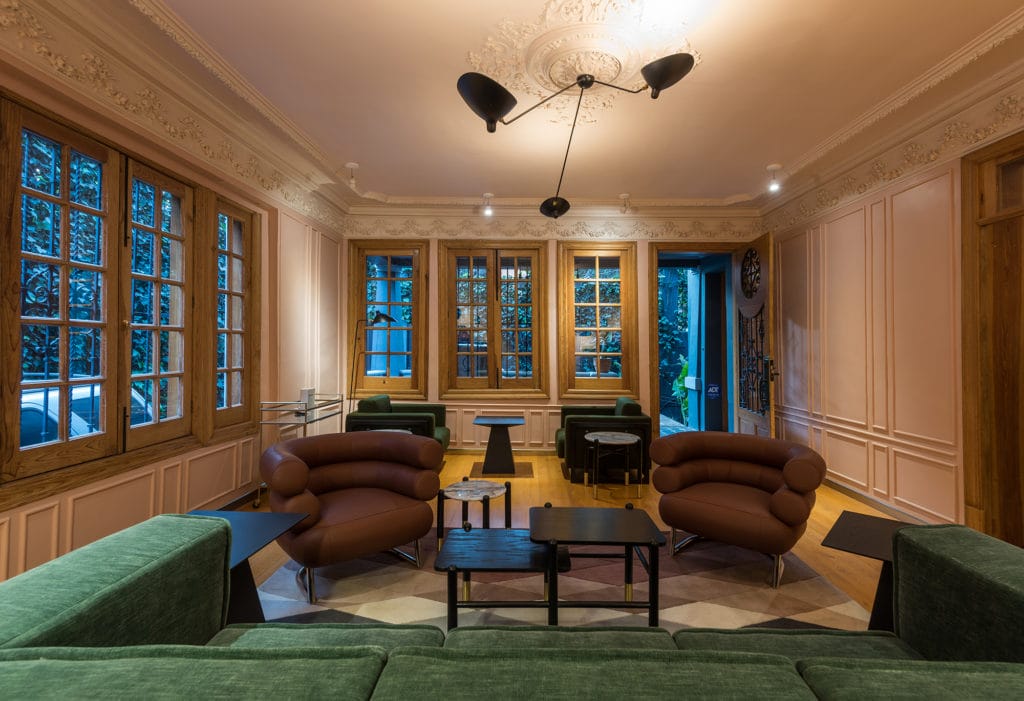 We hop in an Uber to reach our next destination, Tacos El Betin, where groups of tourists huddle around tables along the street waiting for intestine- and tongue-filled tacos. Just a few months ago, this spot was still a local secret, she says. But these days, word about food spreads fast in Mexico City. Landeta, founder of four-year-old food tour company Eat Like a Local Mexico City, was among the first wave of food bloggers here nearly a decade ago. But the landscape became too saturated, and many of the bloggers didn't know a lot about cooking or Mexican cuisine, Landeta says, often recommending restaurants based on who offered free meals. "Everyone was writing about food but you couldn't trust them, and travelers would go to restaurants and leave disappointed," she says. "I started these tours so I could share the spots that I've discovered are good."
Densely packed Mexico City has a footprint that measures nearly 16 times that of Fort Lauderdale, and the city's culinary offerings of street food stalls and hole-in-the-wall taquerias seem endless. "I'm fascinated that in Mexico City, we are excited to eat and choose dishes from different parts of the country," says Jorge Vallejo, chef at Quintonil, a restaurant ranked No. 9 on the list of Latin America's 50 Best Restaurants. "Sometimes we wait all week to go to a Yucatecan or Oaxacan restaurant on the weekend."
Quintonil is entirely the opposite experience of my street food safari. The chef plucks produce from a garden 100 feet away from his Mexico City eatery, ensuring ingredients are of the freshest quality possible when they land on diners' plates, and the 10-course tasting menu is known to include some of the country's more shocking specialties like escamoles (ant larvae). I ask Vallejo what he sees as some of the most exciting trends underway in a city where ant larvae are considered as decadent as caviar. They're mostly repetitions of tradition that Mexican cooks may take as a novelty, but for a foreigner, they're considered exotic, he explains. "We have a lot to offer in terms of tradition, and we are constantly innovating the national recipe book to share with the world how we eat in Mexico," he says.
This sentiment of wanting to put Mexican cuisine on a global pedestal was echoed by the multiple cocineros (cooks), restaurateurs, tequila makers and hoteliers I met throughout my weeklong stay. "It's very exciting because we finally feel like we live in one of the biggest cities in the world," says Sophie Avernin, a local sommelier who has consulted on wine lists at some of the city's top eateries, like Pujol, a spot ranked No. 12 on the list of The World's 50 Best Restaurants. "Ten years ago, people were starting to experiment with different types of textures, different types of fusion, and now it's out of control—it's amazing."
Chef Enrique Olvera's acclaimed Pujol opened nearly two decades ago and is partly responsible for making Mexican cuisine with Mexican-based ingredients more fashionable to diners around the globe. "He created this new generation of chefs in his kitchen," Landeta says, referring to the fact that Pujol is often credited as the breeding ground for Mexico City's best chefs the same way two-Michelin-star restaurant Noma is in Copenhagen. "Today in Mexico, chefs don't even call themselves chefs; they think it's cooler to call themselves cocineros, or cooks, which is more traditional, less high-end."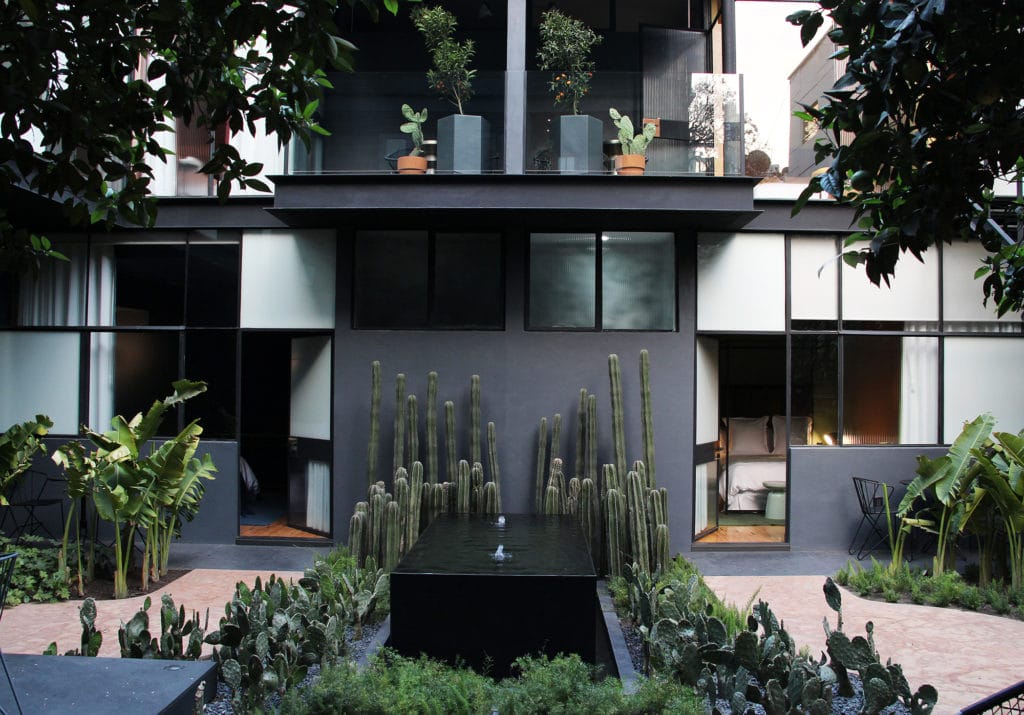 Eight years ago, Avernin started a trend of her own, pairing Mexican wine and street food on tours around town. She'd bring her own glasses and bottles straight to the stalls and sip a variety of dry, white wines (which go best with street food, she says), looking for the perfect pairing. When she found it, she'd share her victory with the vendor. "A guy making tacos may have been eating his own food for ages, but once I explained the pairing and he tried the wine, he could experience his tacos in a whole new way," she says.    
Tortillas are often considered the heart and soul of Mexican culture, and I thought I had tasted some of the best in the city—that is, until I woke up to breakfast in bed at Ignacia Guest House, a five-suite bed-and-breakfast housed in a 1913 casona (mansion) in Colonia Roma. "The concept was somewhat inspired by an Airbnb," says co-owner Gina Lozada. "I wanted to give guests the experience of staying in a Mexican home."
Lozada lived at the property for a decade after getting married ("so this really is my home," she says) and named the boutique hotel after its housekeeper of 70 years, Ignacia. Breakfast—the only meal served—is a feast of freshly baked bread, tamales and chilaquiles, all crafted from scratch with ingredients sourced at nearby markets. "It's like having breakfast with your abuelas," she says.
The following morning, I woke to a knock at the door of my midcentury modern-style suite—the only room housed in the original residence (the other four rooms are in a new building, across the tree-filled courtyard). One of these abuelas balanced a tray topped with a basket of still-warm tortillas and small saucers of homemade salsa—a spruced-up breakfast version of street food fare—and set it delicately on my patio table. I topped a tortilla with a fried egg, dash of spicy salsa and spoonful of refried beans, and took a bite, savoring the textures mingling in my mouth. As I settled onto my little balcony, indulging in the home-cooked meal and silence of this lush little oasis in the heart of hectic downtown, I understood exactly why Lozada opened her house to travelers. Even if only for a weekend, I felt like this was my home in Mexico City, too. 
This article originally appeared in the Fall 2019 Issue.