By Robin Hodes
Portrait by Felipe Cuevas
Chad Oppenheim is scrolling nonchalantly through projects on his laptop, each image more mind-blowing than the next. The Miami Beach-based international architect, who's about 25 years into a career legendary enough to rival those of the masters who precede him, could easily rest on his laurels… but doesn't. His work is groundbreaking, transformative and, some have said, astounding. Large-scale urban architecture, luxury homes, hotels, resorts and master-planned communities—such as Botaniko Weston and Metropica in Sunrise—fill his monumental resume, and over 40 awards from The American Institute of Architects grace his shelves.
Most recently, Oppenheim's firm was named a recipient of the prestigious 2018 National Design Award for Interior Design by Cooper Hewitt, Smithsonian Design Museum. The award celebrates the wide-ranging impact of design in the public sector with criteria based on excellence, innovation and enhancement of the quality of life. He's honored, yes, but Oppenheim isn't in it for the accolades. For him, it's more about what exciting opportunities the recognition could bring his way. "My career has been a dynamic rollercoaster," the 47-year-old architect says. "It's always boom or bust. The next phone call could either bring a new project or stop one in its tracks." Despite all he's accomplished, Oppenheim still has lofty aspirations. "I'm self-critical," he says. "I'm always asking myself, 'Are we the best we can be? How can we make it better?' It's a painful, cathartic process."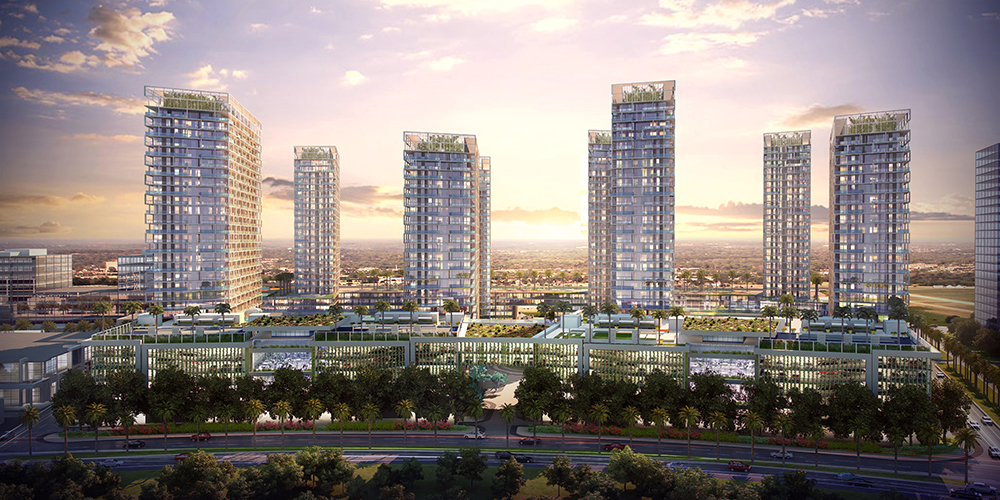 Oppenheim is still much like his 7-year-old self, who had big dreams. At that age, he loved to draw pictures of his Matchbox cars while contemplating a career as an automotive designer. He lived with his family in a "cookie-cutter," one-bedroom home in New York City's Forest Hills, but frequent vacations to Acapulco, Mexico, and daytrips to SoHo "when it was still raw and gritty" piqued his interest.
When his father purchased a piece of land in central New Jersey, the Oppenheims sat around the table and discussed their dreams, which the architect would then render onto tracing paper. Not long after being part of those conversations, a young Oppenheim moved on from drawing cars to drawing houses.
"For some reason, I had a fascination with skylights," he says. "I thought they were the coolest thing in the world." Consequently, a bevy of bubble skylights were incorporated into the home's design—even Oppenheim's bedroom had one, but he grew less fond of the feature when he pictured a stranger climbing onto the roof and peering in.
"Now I'm kind of anti-skylight," admits Oppenheim, who removed the one above the bed at the home he would later build in Aspen, Colorado. He still loves playing with light, however, as evidenced by the extensive use of glass in his work. For example, the home he designed in Los Angeles for action-film director Michael Bay features a ceiling made of glass.
In high school, while most of his friends were reading Sports Illustrated, Oppenheim was sifting through Architectural Digest, The New York Times' real estate listings and a Frank Lloyd Wright book his mother gave him. He took night classes in architecture at a community college before attending the Cornell University College of Architecture, Art, and Planning, the alma mater of celebrated architect and Pritzker Architecture Prize winner Richard Meier. "It was boot camp. It was like nothing I had experienced before," Oppenheim says of Cornell's program. "We would work all night long, and I had to be a sponge because while I thought I knew everything about architecture, I really didn't know the first thing. It was like a slap across the face."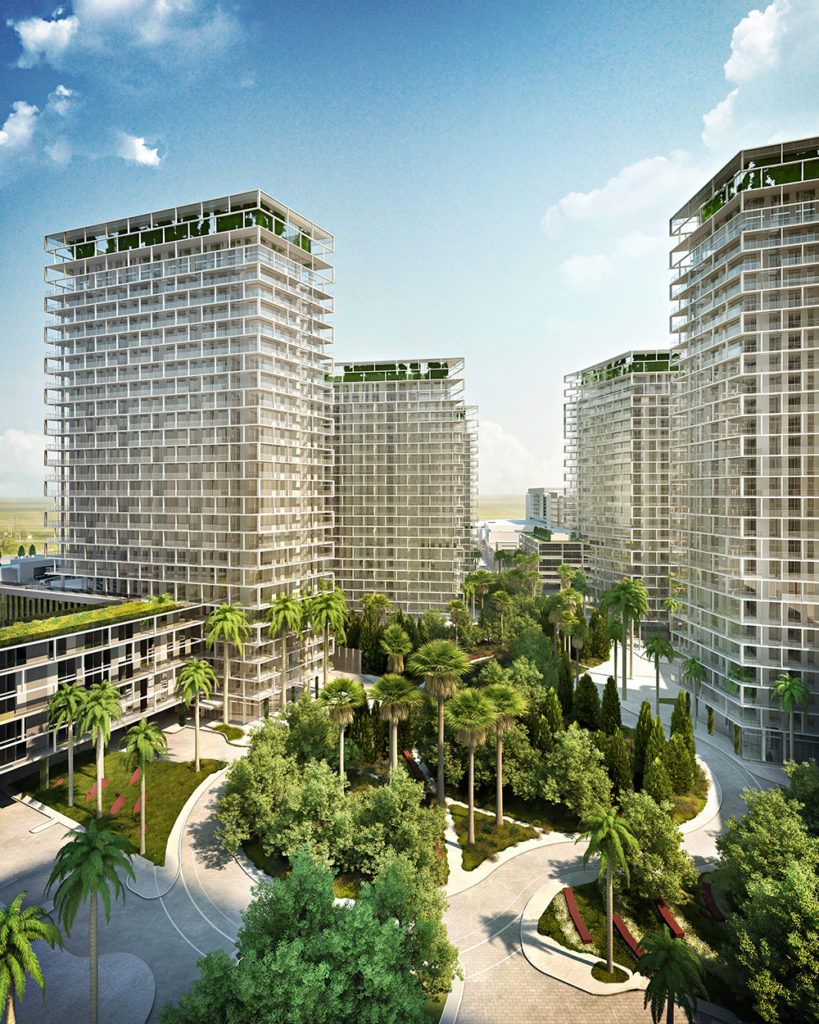 Following stints in Spain, Portugal, Israel, Mexico and Japan, Oppenheim settled in South Florida in 1995. Maybe he was inspired to move because he was introduced to Morris Lapidus, the architect primarily known for his era-defining Miami modern resort hotels constructed in the 1950s and 1960s. Or maybe the decision stemmed from Oppenheim watching "Miami Vice," which he unapologetically identifies as part of his "architectural absorption."
Oppenheim has undeniably made a contribution to Miami with inimitable luxury homes and mixed-use properties, but his work has also extended into Broward County with two projects that are not only significant but dear to his heart. The first, Botaniko Weston, is a lush enclave that speaks to Oppenheim's history. "To take a community similar to where I grew up and bring contemporary architecture into it is fascinating for me," he says.
Similarly, Metropica, a 4 million-square-foot, eight-tower community in Sunrise designed to integrate nature, culture and commerce, is reminiscent of his New Jersey days. "I practically grew up in the mall," Oppenheim says. "Everything was at the mall. So, I find it interesting to take a successful mall like Sawgrass and develop an urban center around it. I think there's an interesting future in that."
Beyond these two projects, Oppenheim rattles his other works in progress off the top of his head like sports stats: a Virginia Beach house for Pharrell Williams ("a friend and very cool guy," Oppenheim says of the musician), a home on top of a mountain overlooking Malibu, a magnificent resort in Asia, homes in Hawaii and Nicaragua for high-profile clients and many more. Inspiring projects in incredible locations move him, but preserving the environment and connecting people to nature—ideally enhancing the ecosystem rather than disrupting it—is paramount for Oppenheim. He also explores the blurring of boundaries between nature and architecture in his first monograph, the newly released Spirit of Place, which features select projects, each introduced by a haiku written by the architect. With a childlike sense of wonder, Oppenheim eagerly anticipates whatever's coming next. And without a doubt, so do we.
This article originally appeared in the Summer 2018 Issue.