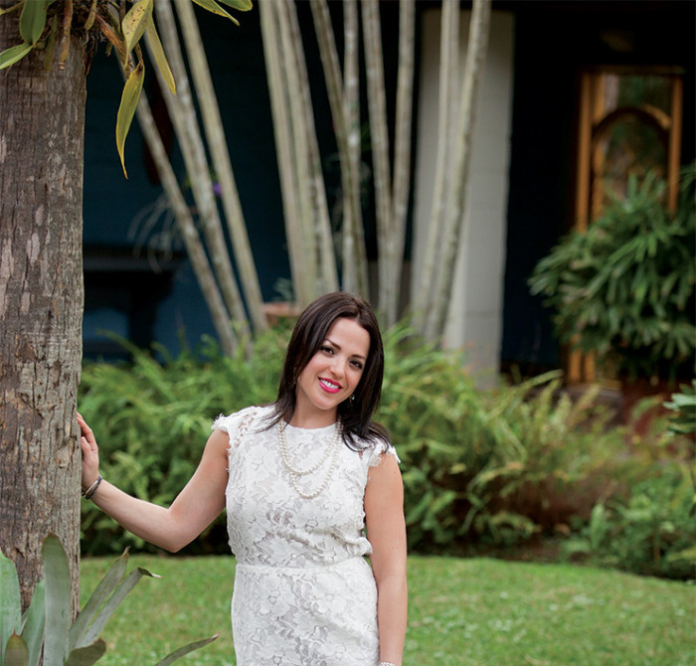 By Sandra Benavides Weichel
Photography by Gary James
Among some of her male colleagues, Marla Chicotsky is known as the "pocket pit bull." As a criminal defense attorney, who represents clients facing false imprisonment, battery, murder, assault and a slew of other terrifying charges, she kind of has to be. And as for the term "pocket," it could have something to do with her 4-foot-11-inch stature.
But neither her height nor her gender has ever stopped her. She is determined, detailed, highly dedicated—and dons 5-inch heels. And although the term was originally coined in jest, it's appropriate for the 32-year-old firecracker.
"It's rare to see a female defense attorney in this practice—it's very male-dominated," Chicotsky says.
Since being admitted into the Florida Bar in 2007, she has worked as a prosecutor for the state, delved into a variety of civil litigation, been admitted into the Federal Bar, and as of four years ago, is now working for one of area's the biggest criminal defense firms, Schwartzreich & Associates. Based out of Fort Lauderdale, Chicotsky works alongside her employer and mentor, Eric Schwartzreich, handling high-profile cases. She is also a regular legal commentator on Fox News as well as other national TV shows.
There was a time all Chicotsky wanted to do was dance. Growing up in Fort Worth, Texas, she danced for more than 15 years, devoting five hours a day to ballet, tap and jazz. But at 18 years old, everything changed. Faced with a job offer to become a dance instructor at the Tremaine dance company, or to continue her education at college, she was at a crossroads. Encouraged by her parents to be practical, she chose the latter.
Chicotsky switched gears altogether. She attended the University of Arizona, where at one point she wanted to be the next Barbara Walters, but after taking a media law class, her interest was piqued and she was led down the legal rabbit hole. In 2007, she graduated from St. Thomas University School of Law and has never looked back.
"I am strangely happy…I thought I was going to regret that decision," she says. "I'm helping so many people, and when you help someone who is looking for help, it's really rewarding."
Although Chicotsky loves what she does, her line of work has come with its share of challenges. One day while working as a prosecutor, she had a run-in with a Publix employee. He approached her and said, "Do you remember me?" Apologizing, Chicotsky said she did not, to which he replied, "Well you tried to put me in jail, and it didn't work." With a pounding heart, Chicotsky drummed up: "I'm glad to see you're working and doing well. I'm very proud of you."
Chicotsky realized a long time ago that in order to prosecute or defend someone to the best of her ability, she could not become emotionally invested. And like a pit bull, she's not just fierce; she's sweet, loyal and passionate. After all, she's simply trying to live up to the advice she was given years ago: "You only have one reputation as a lawyer, and you don't want to mess it up."
Originally appeared in the Premiere 2014 issue.