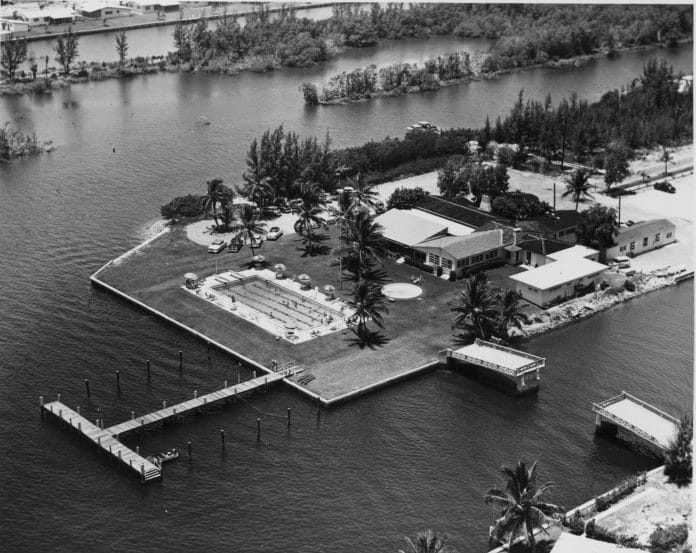 By Larry Schwingel
A legacy of accomplishment, a passion for the science of sailing and a tradition of civic outreach through grants provided by its nonprofit sailing foundation make the Lauderdale Yacht Club a gem on the Fort Lauderdale landscape.
Turn back time 81 years to 1938, the first year of its existence. A group of 100 original members paid $100 each to join, and annual dues were $24. Five years later, membership had risen to 200. Today, with nearly 1,000 members, Lauderdale Yacht Club has earned Platinum Club of America status, a recognition that places it among the elite private yacht clubs in the nation.
"It's one of the highest designations in the private club world, and due to the efforts of our wonderful membership, we checked off all the boxes," says Nadine Rockwell, general manager of the club. "Criteria included universal recognition, superb amenities, levels of service, quality of membership and management, and the ability to adapt to changing times."
Lauderdale Yacht Club's history began when Avylen Harcourt Brook, a successful New York ad agency executive, retired to Florida in 1919. An avid sailor and commodore of the Jamaica Bay Yacht Club in New York, he became a member of the Atlantic Deeper Waterways Association in 1920 and the Florida Inland Navigation District. Coastal states from Maine to Florida lobbied Congress to create an Intracoastal Waterway. "The states wanted safer conditions, lighted buoys and dredging so that a waterway could be competitive with railways as an alternative means of transportation for both goods and people," says Rick Burgess, the yacht club's fleet historian. "In 1935, the Intracoastal Waterway was completed from Miami to Trenton, New Jersey."
Fort Lauderdale's unique topography of inland waterways and canals was perfect for boating and sailing, and Brook and Harlow Davock spearheaded efforts to organize the Lauderdale Yacht Club. "Sailing and yachting became a craze for the upper class after the Great Depression," Burgess says. "South Florida was a paradise for boating and sailing, and magazines promoted the area as the 'Yachting Capital of the World.'"
Lauderdale Yacht Club's upcoming renovation is assessed in the neighborhood of $17.5 million, and project completion is set for next fall. "The majority of work will include renovating the existing clubhouse and expanding clubhouse facilities and amenities," says Commodore John Dunn. "We will also be enhancing the south parking lot and adding additional bathrooms near the pool. The future of the club is very bright."
This article originally appeared in the Summer 2019 Issue.