By Elyssa Goodman
Photography by Masha Maltsava
Styled by Seppe Tirabassi
"I feel like every kid's dream is to be a superhero, " Katie Cassidy says, a chuckle in her voice.
On The CW's "Arrow," a reimagining of DC's classic comic book Green Arrow, Cassidy plays Laurel Lance, who is by day an assistant district attorney in a suit and by night Black Canary, a crime-fighting vigilante clad in black leather.
Though Cassidy's character passed away at the end of the show's most recent season, she is slated to return not just to "Arrow," but also to many of the other DC Comics-inspired shows in The CW's repertoire, such as "Legends of Tomorrow" and "The Flash." Like every good superhero, she may have resurrection on her side.
In the changing media landscape where women are more often taking on roles of strong, powerful characters, Cassidy's Black Canary is inspiring to many, even the actress herself. "Especially today, modern-day kick-ass women are awesome," Cassidy says. "I just loved how strong of a character she was. She's always been very, very close to me, and when I read it I could see myself doing it. So I knew I needed to sit down and convince ["Arrow" producer] Greg Berlanti that I'm the one he should be hiring for this. And I'm fortunate enough to have gotten the opportunity to portray her."
While Cassidy has been working in television and film for years, with "Arrow" she seems to have bloomed. "I never really dreamed I would be in this position, and I would be going to these conventions and Comic-Cons and people would be dressed up as my character," Cassidy says. "The show has really touched people and moved them." In a video from the Salt Lake Comic Con earlier this year, where comic book heroes like Cassidy's Black Canary are celebrated, audiences applauded, whistled and clapped. "We love you!" one fan shouted. A big smile peeled across Cassidy's face, stretching all the way back to her sandy-brown hair. "Oh, I love you, too!" she said into the microphone. On stage, she almost sparkles under the spotlights, as if she knows she belongs there.
"Honestly, I've always loved entertaining. I'm a third-generation actor, and I think it's just in the gene pool. I think I was born this way," she laughs. Her father is 1970s pop idol (and former Fort Lauderdale resident) David Cassidy, and her grandfather was stage and screen star Jack Cassidy. But make no mistake: Cassidy forged her way and paid her dues in the industry just as they did.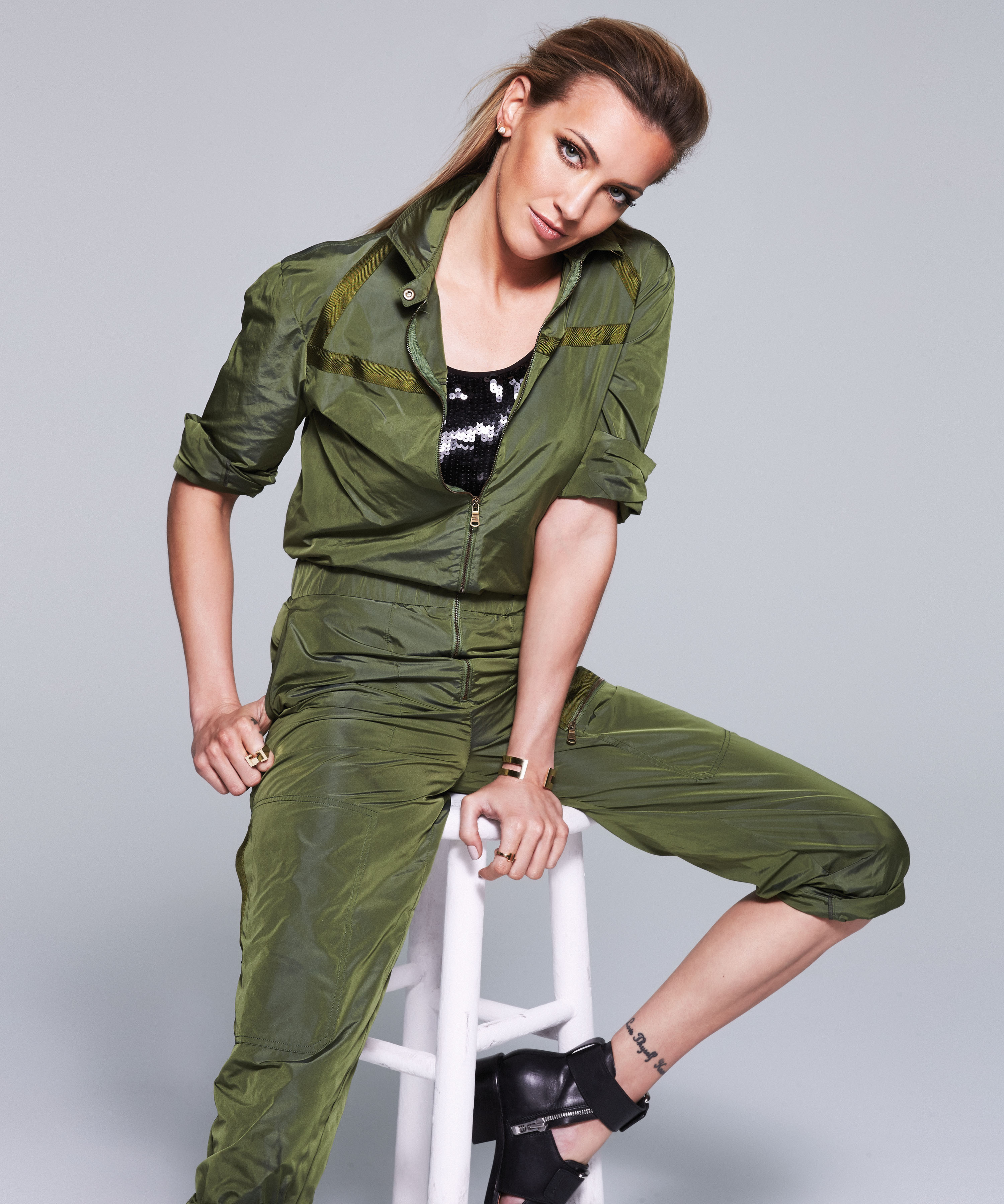 Cassidy, now 30, made her first television appearance in 2003 as a teenager, and has been working consistently since then in both film and television. You may recognize her from movies such as "When a Stranger Calls," "Click" and "Taken," or from character arcs on shows such as "7th Heaven" and "Supernatural," from headlining the 2009 revival of "Melrose Place" or in her role as Juliet Sharp on "Gossip Girl."
Interestingly, Cassidy had the opportunity to audition for NYU's Tisch School of the Arts after high school, but couldn't make the time slot because she had already booked another acting gig—she went to the audition on her lunch break from shooting, but couldn't stay because the audition orientation was too long. "I realized that I'm doing what I want to do and as long as I continue studying and learning and reading, I don't necessarily need to pause." Instead, Cassidy went to acting school in Los Angeles and continues to sharpen her skills.
"I'm always learning and honing my craft," she says. "I love the psychology behind it, different characters and exploring. There's obviously a lot of psychology that goes into it about why people are the way that they are and learning about different behavior. It's always been something that I love to do."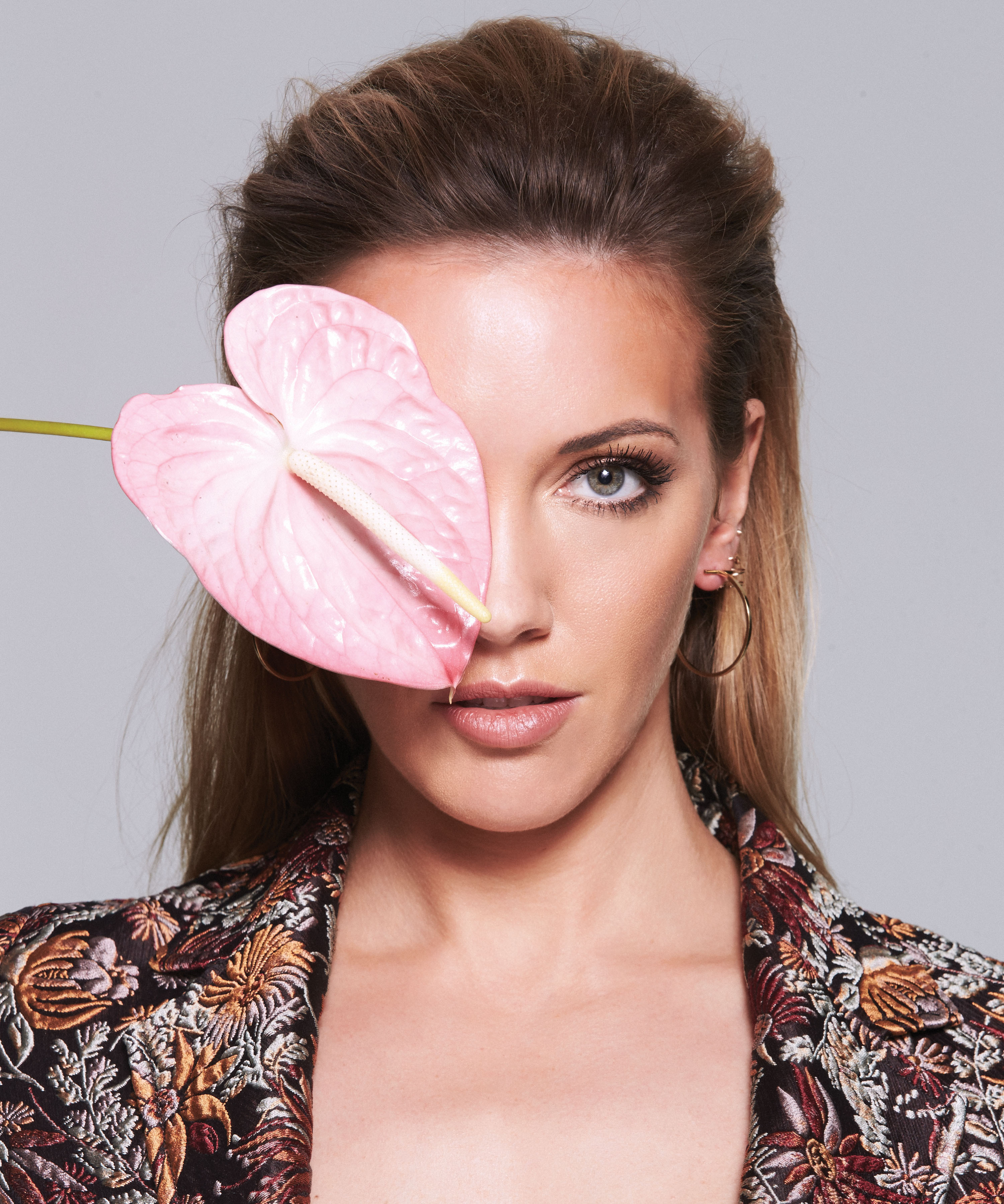 For Cassidy, one of the biggest lessons in cementing herself in the industry was learning to trust herself. "I think the older I get, the more I listen to my gut and my instincts," she says. "I had to sort of let go, and I do think that's what people want to see when it comes to a performance. It's like when you're watching a trapeze artist and they're swinging from one bar to the other and there's that moment of them in the air when they let go before they catch the next bar. That's the moment that people want to see. It's the same with acting: Those are those incredible moments that hopefully get captured."
Intrigued by the character of Laurel Lance and the idea of working in an action-based show, Cassidy joined "Arrow" in 2012. As Lance, Cassidy explores the range of her character's experiences, from alcohol and drug addiction and hitting rock bottom to transforming into a tough, badass superhero. "Laurel has had such a wonderful arc," she says. "I feel as though the role I'm playing currently is one of my dream roles."
"Arrow" and the other DC Universe shows film in Vancouver, so Cassidy now lives there and films 10 and half months out of the year making, as she says, "a weekly action movie." While the weather is a far cry from her native Los Angeles, she loves being able to experience all of the seasons. She's also in the middle of shooting a film in Boston, among other projects.
Whenever she's able to, Cassidy picks up and heads to South Florida. She calls the area her safe haven, heading here when she has any kind of break. "All I want to do is be on the beach during my days off, drinking a cocktail out of a coconut," she laughs. Because even superheroes need a break every once in a while.
Business Class: In Katie Cassidy's spare time, she also runs a fashion blog, Tomboy KC, with her best friend, Lynsey Eaton. "She and I started it because we love fashion, and we balance each other out," Cassidy says. "I was definitely more of a tomboy, and she's definitely more ladylike, and our styles mix together."
They began the site to talk about their differences and embrace them, while also offering others a place to connect and discuss style. "We get to share what we're into. If it's on trend or not, we don't really care," she says. "It's just about being able to dress, feeling good about yourself, feeling confident and also being able to portray part of your personality."
Photographer: Masha Maltsava
Stylist: Seppe Tirabassi/Altered Agency
Makeup: Rebecca Restrepo
Hair: Charlie Taylor
Florist: Ivie Joy Flowers
Originally appeared in the Winter 2016 Issue.