By Nila Do Simon
Inside one of Fort Lauderdale's only oceanside hotel properties, there's an unexpected sense of Scandinavia. Stark-white walls contrast against wooden accents, and a less-is-more approach to furnishing spaces is employed. No doubt due to the influence of its Swedish ownership, the Pelican Grand Beach Resort, which sits on 500 feet of prime ocean real estate, is an ideal marriage of South Florida's natural environment with a bit of European charm.
Catching the wave of recent hotel renovations that have washed over Fort Lauderdale's shores, the Pelican Grand has put the finishing touches on its $5 million makeover, which was capped off with the creation of its 12th-floor Sky Suite penthouse and the addition of PURE Spa. Here, sun, surf and Scandinavia combine for an auspicious respite.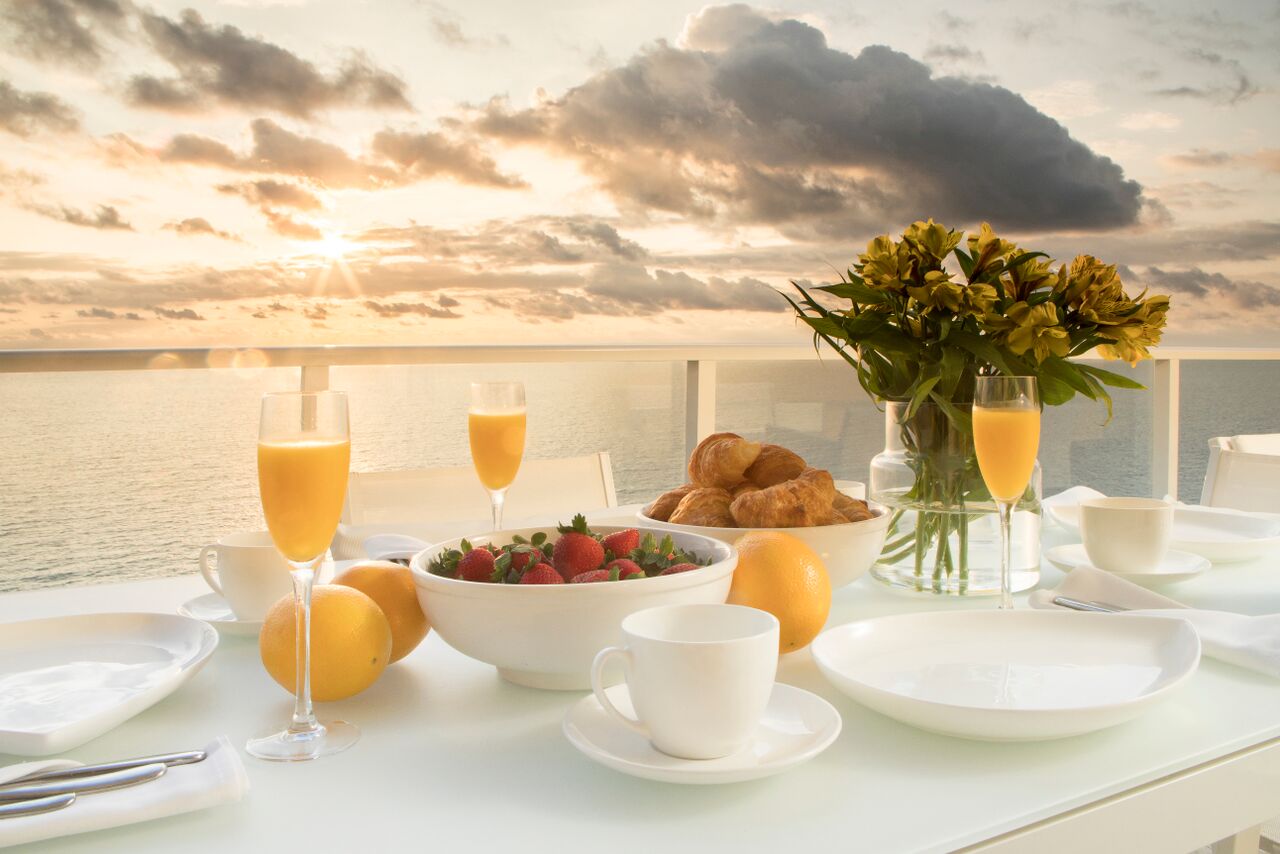 A View from the Top
A secluded piece of paradise located hundreds of feet in the air, the well-appointed Sky Suite touts unobstructed views of the ocean and includes a 1,100-square-foot balcony, complete with its own outdoor shower and aromatherapy tub. Additional amenities include a dining room and an elevator dedicated to penthouse guests.
"With the penthouse, we have the opportunity to optimize the lifestyle that South Florida offers," says Bob Keesler, the Pelican Grand's general manager. "It's modern luxury. It's not over-the-top, yet at the same time, it feels very luxurious. This penthouse is made for someone seeking simple lavishness, and yet total and complete separation from the rest of the world."
Welcoming Wellness
Since opening in 2004, the one knock the Pelican Grand continued to hear from its guests was how they wished there was an on-property spa. The hotel listened and opened PURE Spa last summer to much fanfare. Intimate yet sumptuous, the space encapsulates both South Florida and Scandinavian ideals. "When we did finally decide that we wanted a spa, we wanted it to be very special and unique," Keesler says. "South Floridians and Swedes both love light, so we wanted to embrace that by having a bright and airy space with large windows."
The nearly 3,000-square-foot spa offers two outdoor cabanas and an outdoor shower, all with ocean views. Whitewashed wooden floors, green walls and floor-to-ceiling glass windows throughout add to the Swedish-inspired undertone. Moreover, PURE is currently the only U.S. spa to carry the full line of 100 percent organic skin care and makeup products from the high-end Swedish brand Maria Åkerberg.
2000 N. Ocean Blvd., Fort Lauderdale / pelicanbeach.com
Originally appeared in the Spring 2016 issue.