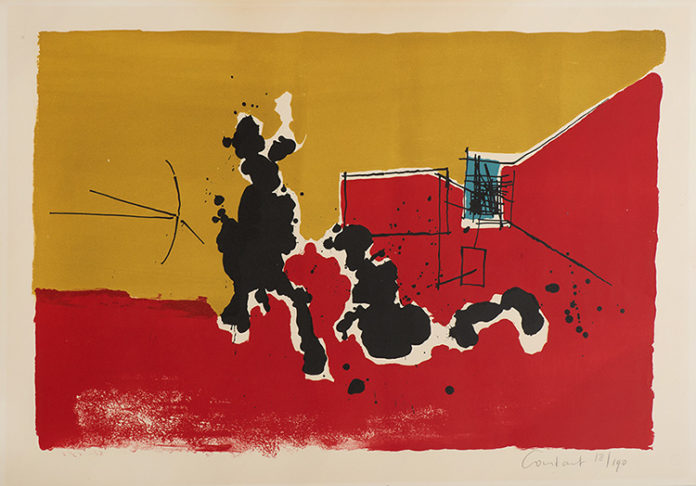 Summer of Color
By Jessica Organ
Animal imagery clashes with human emotion at NSU Art Museum Fort Lauderdale's upcoming exhibit "Human Animals: The Art of Cobra."
Optimism, color and unbridled experimentation mark the post-World War II Cobra art movement, as showcased this summer at NSU Art Museum Fort Lauderdale's "Human Animals: The Art of Cobra" exhibit. Opening July 9, the exhibit features paintings, sculptures and prints that explore Cobra artists' forward-thinking use of animal images and how they expressed elements of popular visual culture. Artists featured in the exhibit include Asger Jorn, Karel Appel, Constant and Corneille. "Cobra has undergone considerable re-evaluation in recent years as part of the art world's general refocus on a broader and more inclusive narrative of the history of modern art," says Bonnie Clearwater, director of the museum. "As the center for the exhibition and research of Cobra in America, the museum's exhibitions, such as 'Human Animals,' encourage a fresh look at Cobra on its own terms rather than as a parallel to abstract expressionism."
From left to right: Constant's Untitled, lithograph, edition 18/190; Corneille's L' Oiseau-Papillon (The Butterfly Bird), 1978, color lithograph; Corneille's Herbes (Grass), 1973, gouache and watercolor on lithograph; Eugéne Brands' Mask, 1946, mixed media (paper mache, cork, shells and leather).
High-Flying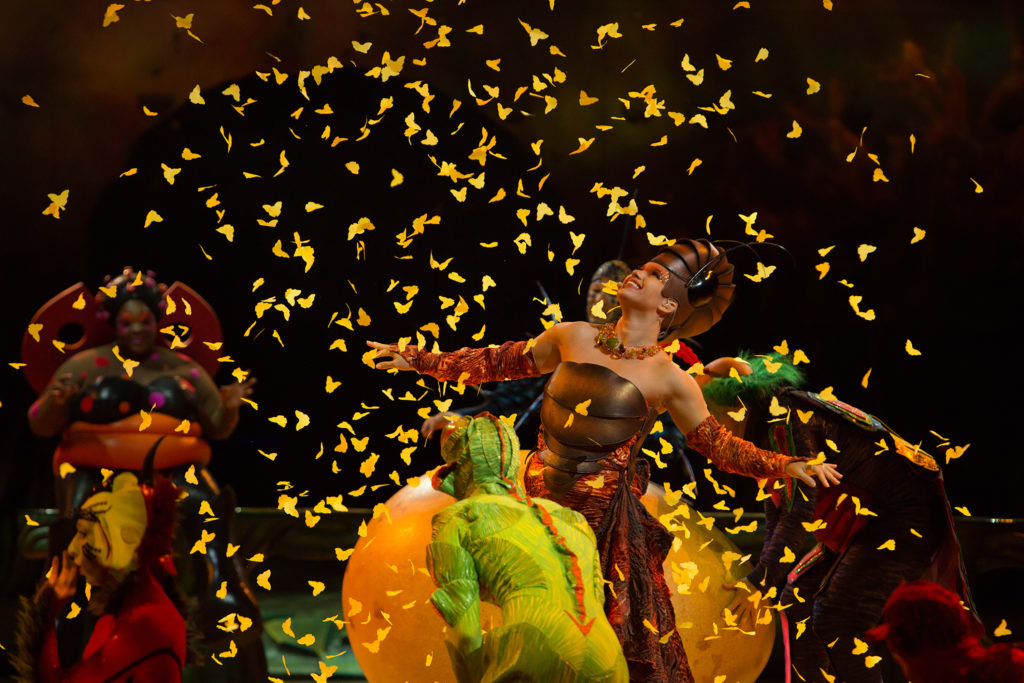 Even insects deserve love, and they manage to find it in the new Cirque Du Soleil show "OVO," an awe-inspiring and colorful display of acrobatics coming to the BB&T Center from July 13-23. Meaning "egg" in Portuguese, "OVO" is a headlong rush into a colorful ecosystem teeming with life, where insects work, eat, crawl, flutter, play, fight and look for love in a nonstop riot of energy and movement.
Originally appeared in the Summer 2017 Issue.