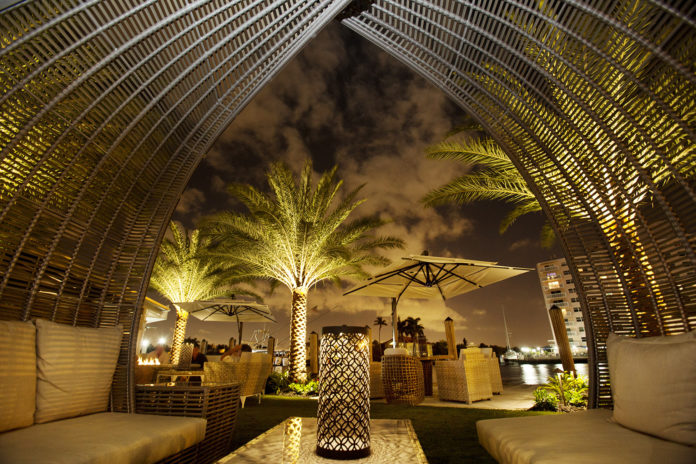 By Nina Tsiotsias ­
How do you improve upon a modern classic? In Shooters Waterfront's case, you hire three new chefs to overhaul an already popular menu.
If a complete renovation of the 35-year-old restaurant three years ago wasn't enough for the acre-wide property on the Intracoastal Waterway, then enhancing the traditional dock-and-dine experience just might be. The additions to Shooters' culinary team include James Cawley as the new culinary director, Roberto Santiago as the executive chef and Brian Cornelius as the executive chef at Grateful Palate Catering & Events, its sister property.
The trio looks to take a more serious approach to dockside dining, starting with the restaurant's new summer menu. "Great ideas, fresh products, what's seasonal, what's local and what's organic—that's our ground zero when creating new dishes," says Cawley, who brings nearly 25 years of culinary experience to Shooters. "Then we go from there."
In addition to Cawley's extensive background, the team rounds out with Santiago's expertise in bold Latin flavors and Cornelius' focus on gluten-free dishes, comfort fare and fresh, local seafood.
The seasonal menu prioritizes health without compromising flavor, incorporating more vegetables and vegetable-based sauces. Cawley says his favorite summer dishes are the tuna poke in a fresh coconut shell and the guajillo-glazed black grouper.
And the menu and chefs aren't the only changes to Shooters this summer. The Rock the Dock concert series returns for July, August and September. For a more interactive night out, the restaurant also offers a sushi-making class on the first Friday of every month that comes with unlimited sake.
Originally appeared in the Summer 2017 Issue.