By Angela Caraway-Carlton  
Blue Steel Pizza Company, Fort Lauderdale
Most people have pretty strong feelings about pizza, particularly, what's considered the "best" pizza. We're not here to fight, but newcomer Blue Steel Pizza Company is churning out some of the most delicious and unique pies in town.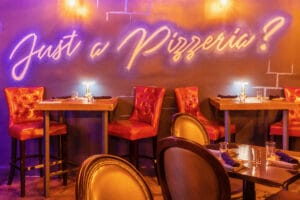 This little gem that feels likes a speakeasy is tucked in a shopping center on Commercial Boulevard and is the second outpost of the original  location in Bloomfield, New Jersey. Executive Chef Lawrence Talis makes everything from scratch and is always dreaming up new and inventive dishes. The draw here is their drool-worthy, Detroit-style pizzas. Spoiler alert: the pizza crust is crispy and thick like a Chicago-style pizza, yet light and airy in the middle, so you don't feel as if you just consumed a brick.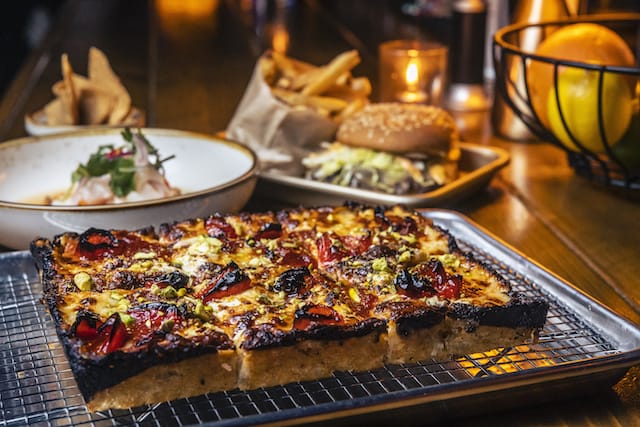 Go for the Supreme pizza topped with crispy pepperoni, sausage and Wisconsin brick cheese, or the Ricotta N' Sausage pizza. The hybrid menu also includes standouts like Duck Ramen, Crispy Cola Wings, and a creative Frito Misto appetizer, a fried seafood dish battered in Frito corn chips that's appropriately served on top of a Fritos bag. For those pizza lovers in Miami, Old Greg's Pizza finally has a physical location in the Design District so we can all get our hands on his covetable square pies, including the O.G. Roni.