By Angela Caraway-Carlton  
Akira Back in Delray Beach
Delray Beach is now full of culinary surprises, and contributing to its elevated dining evolution is the opening of Akira Back restaurant inside The Ray Hotel.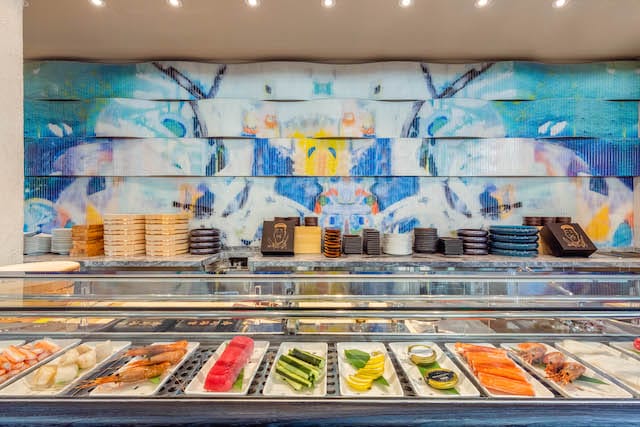 Named after Michelin-starred chef Akira Back, the restaurant's walls are dotted with vibrant artwork created by Chef Back's mother, and she even painted the vibrant serving plates.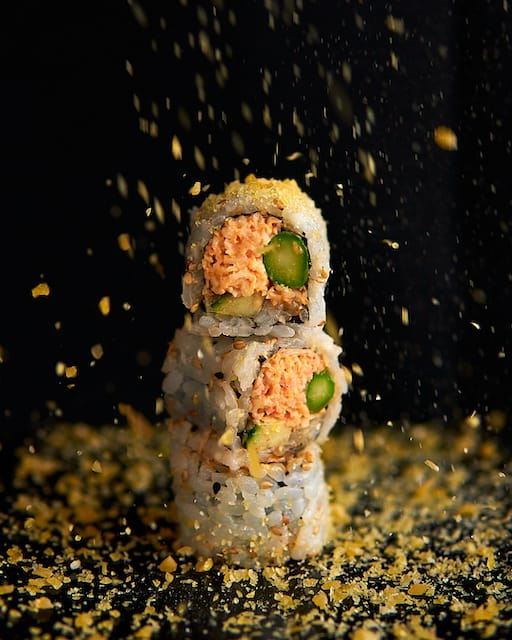 Born in Korea, Chef Back's menu pulls from his heritage and global travels, for a menu paced with interesting and modern Japanese cuisine.His mom's influence even plays a role in dishes like the Pop Rockin' sushi roll—which is fashioned with spicy crab, cucumber, asparagus and watermelon Pop Rocks candy.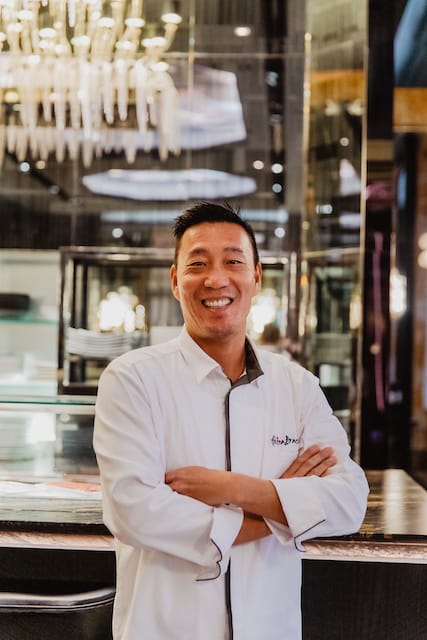 The backstory there: when he was young, his mom tricked him into eating fish by disguising it with the candy. Menu standouts include the AB Tuna Pizza, a wafer-thin pizza topped with tuna, white truffle oil and umami aioli; a refreshing salmon tiradito with grilled peaches; the Cow-Wow Roll, made with braised short ribs and Asian slaw; and while chicken isn't usually a must-order, you can't miss the sous vide Jidori Chicken, which is crispy on the outside, yet juicy and tender on the inside, and sits atop a bed of potato puree with teriyaki sauce. For a true sampling of the best dishes, splurge on the Chef's Signature Mystery 'Nazo 9' Box for $160.