"Imagine the combination of a superyacht and an ocean liner, with all the amenities of an oceangoing ship—restaurants, private dining, pools, water toys, cinema and quite possibly a submersible vehicle." Sounds like a dream, but for the lucky few with deep pockets and time to spare, according to Jim Dixon, Creative Director of Yachts & Aviation for Winch Design, it's about to become a reality. 
Launching in 2024, Somnio, a new creation in the world of superyachts, will be the world's largest by length and volume. But Somnio isn't really a superyacht. She's so much more. "We've found a new niche" Dixon says of the innovative 222m 33,500 GT vessel, "We like to refer to Somnio—"dream" in Latin—as a yacht liner." The impressive new residential vessel will be the first-of-its-kind, shared-ownership yacht liner with all the advantages of a superyacht, yet designed to be continuously lived aboard by multiple owners in any of its 39-planned apartments. Residents can live on board as much or as little as they wish—a few weeks, several months or indefinitely.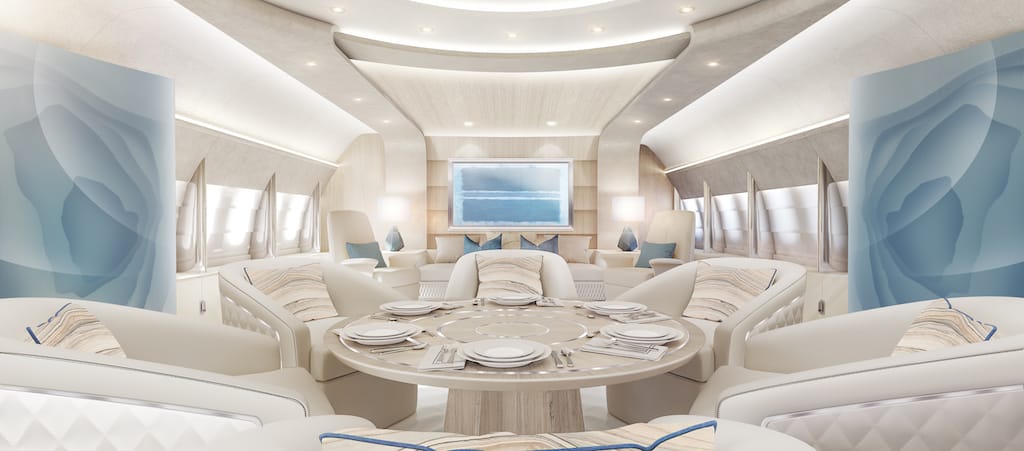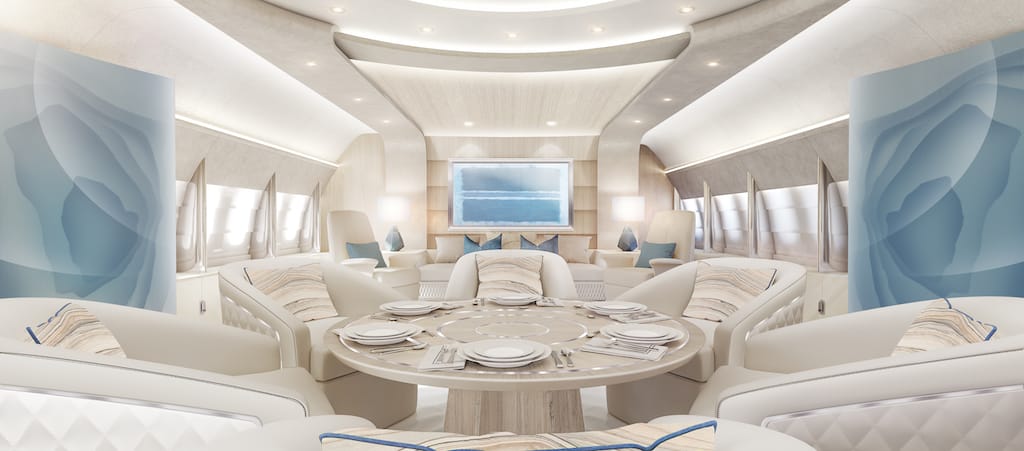 The apartments will initially be offered by invitation only as an empty living space ranging from 2,700 to 7,000 square feet, and each unit will be situated along the starboard or port sides of the vessel to take advantage of the extraordinary views that are sure to be part of future voyages. The owners will have the option of choosing among multiple interior layouts and designs provided by talented artisans and craftspeople. 
Winch Design, founded in 1986 by Andrew and Jane Winch, is an innovative and multi-tiered design studio with a long and solid record of designing superyachts and their interiors, sailing yachts, private aircraft, residences, and even commercial spaces with an eco-sustainable approach.  In 2019, Winch Design signed the Water Revolution Foundation's Code of Conduct, showing their commitment to solidifying the future of the superyacht industry, which relies on the health of the world's oceans. The Foundation's goal is to pull together the entire supply chain needed to ensure that the future of superyachts is sustainable.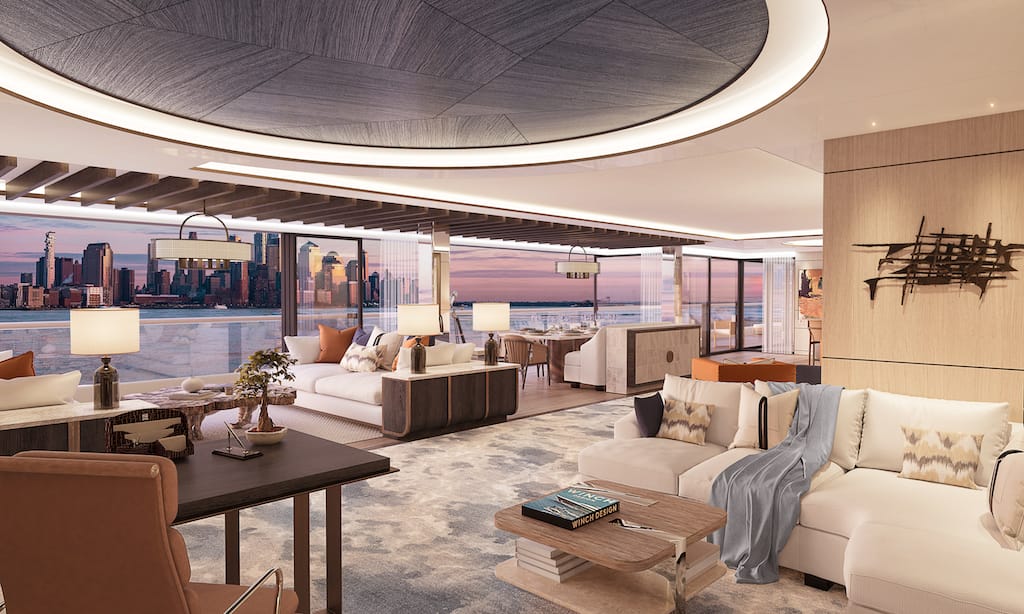 Aino Grapin, CEO of Winch Design, created the Sustainable Yacht Design Task Force, which brings together yacht designers from around the world. Membership in the task force enables multiple designers and manufacturers to share findings on what best serves the industry related to the use of materials. In the first case study, a team of Winch designers worked on two sustainable interiors for the Amels 60, a new superyacht. The interiors utilized a number of materials—including reclaimed wood, orange fibers and air-treated sand—that showed a 54 percent more sustainable footprint than materials currently used by the industry, a giant leap toward the industry's sustainability goals. 
Winch Design has incorporated the Water Revolution Foundation as an important part of all of the firm's yacht building and design, and designated Alexandra Parkinson as the firm's in-house sustainability specialist. Parkinson is responsible for sourcing suppliers who offer sustainable materials, and she works closely with the Foundation to make sure that the supplier's meet certain sustainability criteria for their projects, all while maintaining the unique beauty and quality of Winch Design.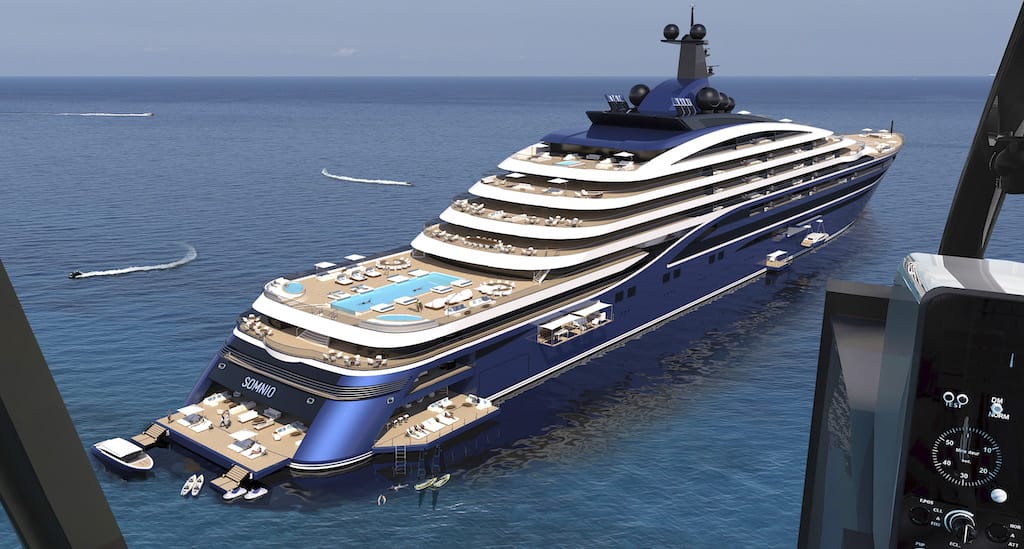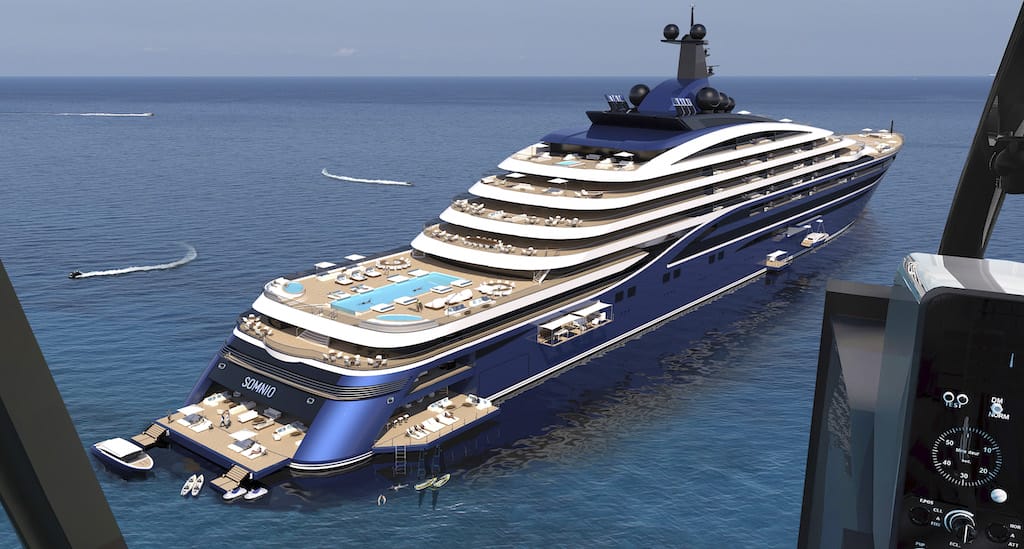 Why shared ownership? Besides the hefty initial purchase of a superyacht, there's the cost of crew, upkeep and maintenance along with many other expenses and headaches, Dixon explains. Plus, he adds, "The whole idea of this project revolves around a community of like-minded owners that will be able to share the operating costs. They will also be able to make community decisions on such things as amenities and ports of call." He mentions Monaco, French Polynesia, Antarctica and, of course, Fort Lauderdale. "Oh, yes," he says, "Somnio will be able to travel the oceans and waterways of the world. There are so many possibilities."  
Somnio will sail with a commitment to ocean sustainability with onboard capabilities for ocean research. It is intended to serve as a platform for organized philanthropic and educational events for a community of residential explorers, allowing new ideas to take shape that could one day change the world. True to her name, Somnio is without a doubt quite the dream.