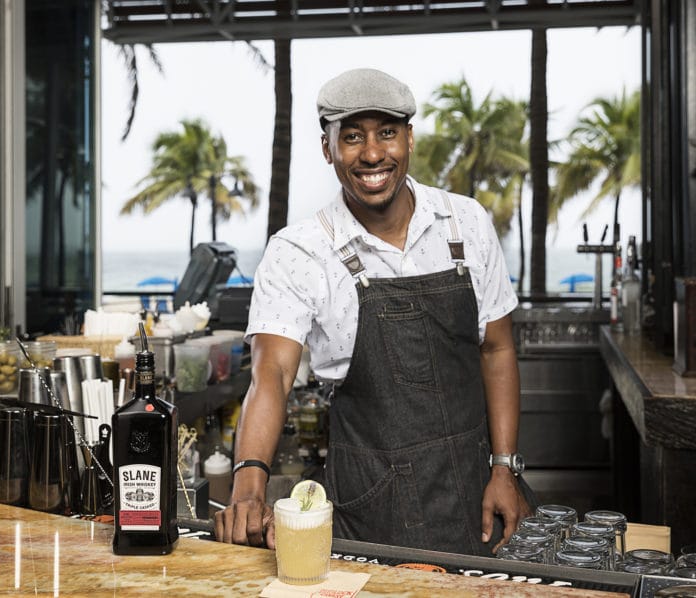 By Jenna Ingraham
Portrait by Edward Linsmier
There's one day a year when almost everyone stakes a claim on Irish heritage, but why wait for a leprechaun to enjoy your pot of gold? Get Irish at the Burlock Coast Seafare & Spirits this fall with the Irish in Ft. Liquordale. It's an ode to autumn with Slane Irish Whiskey, peppermint and chai syrup, house-made lavender bitters sourced from a local farm and freshly squeezed lime juice. It's a light and refreshing drink with hints of spice. "It's a cocktail that will bring you to the table for Thanksgiving," says head bartender J.P. Belonni. Lucky Pilgrims!
INGREDIENTS:
2 ounces Slane Irish Whiskey
3/4 ounce fresh lime juice
1 ounce peppermint and chai syrup
2 dashes of lavender bitters
Combine the whiskey, lime juice, peppermint and chai syrup, and dashes of lavender bitters in a glass. Garnish with a lavender flower and lime wheel.
Burlock Coast Seafare & Spirits, 1 N. Fort Lauderdale Beach Blvd., Fort Lauderdale, ritzcarlton.com