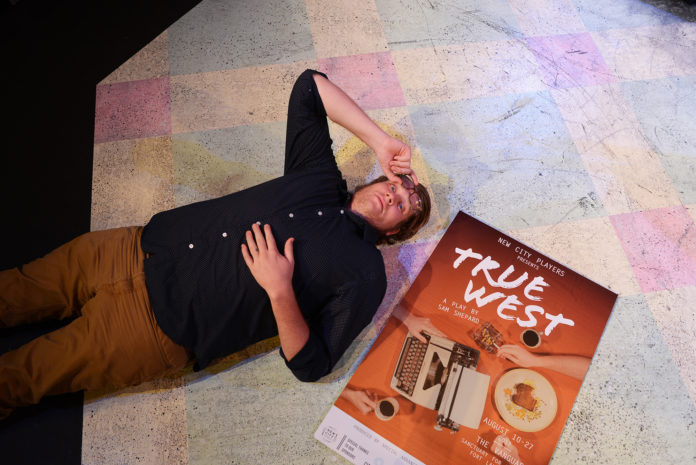 By Laura E. Creel
Portrait By Alissa Dragun
It's a sticky July night in South Florida, and a sold-out crowd of theatergoers is filling up The Vanguard in Fort Lauderdale to experience a comedy that is more than 400 years old, Shakespeare's "Twelfth Night." The audience is here to see the high jinks that ensue when an aristocrat's ship crashes against foreign shores and when once-separated twins are suddenly brought back together—plotlines that seem rather quaint in a world of 24-hour news cycles and ever-present smartphones.
Making a modern South Florida audience laugh at centuries-old jokes is no easy task, but New City Players has managed to pull it off. For several hours, cellphones are forgotten, Instagram accounts go quiet and 140-character tweets are replaced by five acts of early modern English drama.
New City Players is a small theater company that, since 2014, has staged performances across Fort Lauderdale, including at C&I Studios, MUSE Center for the Arts, Empire Stage and The Vanguard.
The driving force behind the growth of New City Players and its choice to stage Shakespeare is 27-year-old producing artistic director and Fort Lauderdale native Timothy Mark Davis—a man who has known that theater is his lifeblood since he played the titular role in an eighth-grade production of "You're a Good Man, Charlie Brown."
Despite his plans to pursue acting in Los Angeles after graduating from Taylor University in 2012, Davis and his wife, Samantha, moved home to South Florida after learning they would soon become parents. "It was purely a safety net," Davis says. "In my mind, it was very much like, 'Well, the dream got crushed so we're going back to Florida for a while to figure out this having-a-kid thing.'"
After returning to South Florida in 2013, Davis crossed paths with New City Players. At the time, the nascent theater company was an initiative sponsored by CityChurch, a network of congregations located throughout the region. The company had planned a spring 2014 production of Stephen Schwartz's "Godspell," and Davis decided to audition. In April 2014, he and a group of volunteer, mostly amateur actors put on two sold-out shows at C&I Studios.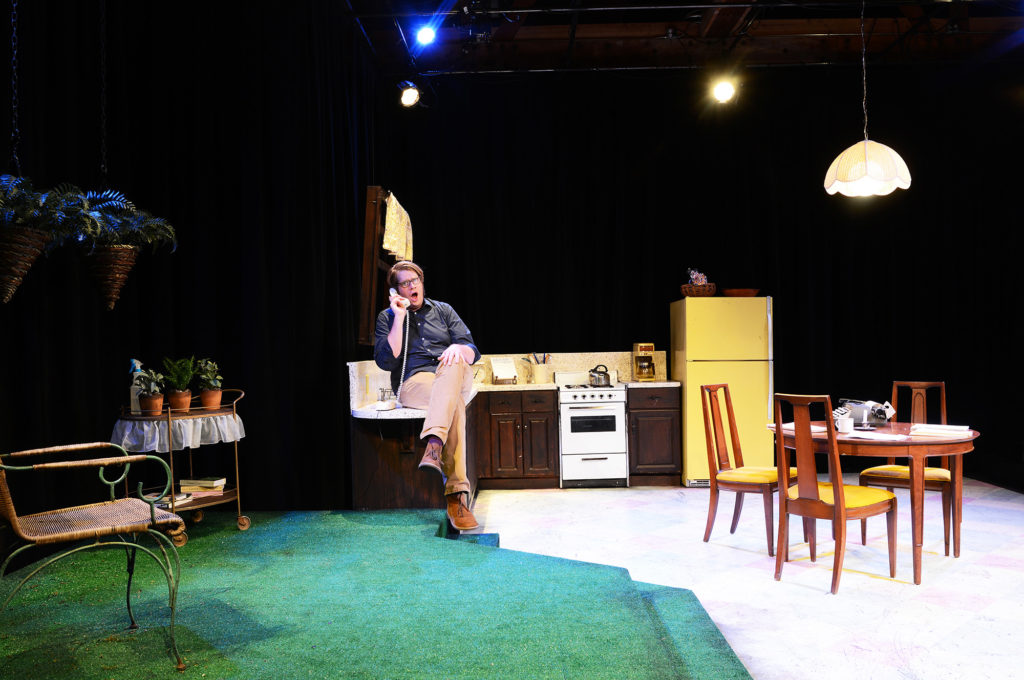 Momentum surrounding the company grew after "Godspell," as did Davis' role with New City Players. In 2015, Davis became the company's producing artistic director and began spearheading strategic planning, development and fundraising.
Under his leadership, the company became its own 501(c)(3) entity and expanded its 2016 and 2017 seasons to include three productions each year. The company also began to stage classic and contemporary theater or, as Davis puts it, "plays people might have heard of." This mission lies in contrast to much of the rest of the Fort Lauderdale theater scene—which, Davis says, provides essential but niche types of theater (e.g., senior citizen theater, feminist theater, etc.).
Davis believes so strongly in the power of theater to shape humanity that he is committed to leading New City Players in a direction that makes theater more accessible to wider swaths of the South Florida population. "I don't want it to just be a theater company that does theater for 'theater people,'" he says. "I want us to be an arts institution that welcomes more people and tries to get people in the door who may not normally end up in a theater."
Audiences and critics have proven receptive to this vision. In 2016, the company sold out four 80-seat performances of Tennessee Williams' "The Glass Menagerie." This year, it sold out eight 53-seat performances of David Auburn's award-winning "Proof" and received critical recognition from the Carbonell Awards for its rendition of "Twelfth Night."
Davis is dedicated to the success of New City Players not only because he wants to provide South Florida with more accessible theater, but also because he understands that theater provides a space for community members to gather and engage with each other. "We want to create a space where people can come and feel and think and question," he says.